Every Friday, Atwood Magazine's staff share what they've been listening to that week – a song, an album, an artist – whatever's been having an impact on them, in the moment.
This week's weekly roundup features music by LACES, Penelope Trappes, Soccer Mommy, Caroline Polachek, Charlotte Day Wilson, Anderson East, Aubrey Haddard, Meg & Dia, Boon, Jack Galloway, Bandits on the Run, Dante Palminteri, Katz & Charlie Lim, Cheap Date, Sgmaniak, & NIIS!
•• •• •• ••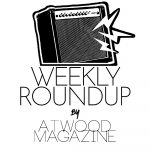 — —
—
:: "Almost Happy" – LACES ft. Butch Walker ::
Thick guitars churn against LACES' heated vocals as her second single of 2021 comes into view. Heavy, raw, intimate and impassioned, "Almost Happy" (featuring none other than Butch Walker) is an unapologetic unveiling of the self: A musical homage to the '90s driven by pulsing drums, restless emotions, and a yearning for release, that feels somehow tense and soothing, tender and dynamic all at once.
"I tend to write music that expresses my darkest thoughts and emotions," LACES tells Atwood Magazine. "I guess it's just easier to pull from that place. It's mindless in a way for me to reflect on past traumas rather than sit where I'm at. "Almost Happy" feels like a true reflection of where I'm currently at in my life. I had to make a commitment to sharing the real me in this song. The person I am every day – the laughter, the self-deprecation, jaded thoughts that come and go, the smiles, the plateauing, the love, the loss, and the acceptance of myself. Standing boldly and sometimes underwhelmingly in who you are can be nerve wracking to share, but I am so glad I finally gave myself permission to do so."
I'm just young enough to be a little numb and dumb
Not sure how I feel but I'm sure I've seen enough
Enough that the world would miss me a little
Would they say I faked my way to the middle?
I'm getting older all the same…
Here we are, here we are now
It's like I'm almost happy…
Since she first came onto the scene as Charlotte Sometimes, Jessica Vaughn has proven herself an exceptional singer, songwriter, and performer. The LACES moniker – which she introduced in 2015, and has used ever since – has been a vessel for both deep self-expression and exceptional melody-making. "Almost Happy" exemplifies both of these qualities, recalling the likes of The Smashing Pumpkins, Yeah Yeah Yeahs, and even Sleater-Kinney in their softer moments of gentle turmoil and elegant upheaval. Vaughn's lyrics plunge into the depths of self with a visceral ruthlessness, leading us to confront our own inner demons in turn. Catchy and cathartic, it's a long exhale we're happy to take again, and again, and again.
:: "Blood Moon" – Penelope Trappes ::
In Penelope Trappes' "Blood Moon" (one of the singles from her recent record Penelope 3), the goddess Isis, the protector of women and children, is given modern form. The song is plaintive, Gothic, and droning, while the video depicts Isis in a car in a parking garage and then dragging a woman along the ground. Reminiscent of ambient musicians like Grouper or Sea Oleena, Trappes' sound is captivating and strange. The instrumentation is spare and ethereal, with loops of piano and distorted drums. Trappes' voice whispers through layers of reverb to create a gorgeous and haunting atmosphere.
Trappes says of the song, "'Blood Moon' is about being uncompromisingly true to oneself despite societal expectations…The burdens and expectations instilled in us at childhood weigh us down and hold us back. This song is about never giving in to this pressure and dismantling a system of oppression that is carried within our bodies. A metamorphosis." The song itself moves through a subtle metamorphosis in sound and tone, and by the end it feels as though a weight has been lifted. Trappes' beautiful album, Penelope 3, is out now.
:: "rom com 2004" – Soccer Mommy ::
Following her critically acclaimed record Color Theory, Sophie Allison's blends childhood nostalgia and lovelorn pangs of yearning into timeless pop gem "rom com 2004." Her trademark earnest lyricism and natural melodic sensibilities are offset by tinny guitars and strategically warped production, making for an atmospheric journey through interweaving, déjà vu-like memories.
In the video game-inspired music video, Allison roams through a shapeshifting city and static-laden simulations as a Nintendo Mii, finding moments of paradise among a digitally rendered fever dream. Both in and out of this charmingly delirious context, "rom com 2004" is perfect liminal space muzak: it could have been the theme song of an actual early-aughts romantic comedy as much as it could have been stumbled upon in some glitchy, obscure corner of the internet. An amalgamation of what Soccer Mommy has been, is, and will be, it's the number-one hit from the soundtrack of the movie playing in Allison's head.
:: "National Tragedy" – Aubrey Haddard ::

It doesn't really matter which national tragedy Aubrey Haddard's new song is referring to; what hits home hardest is how the Brooklyn singer/songwriter brings to life this array of heavy, palpable emotion. A poignant, bittersweet enchantment, "National Tragedy" captures the intensity of our darkest days; those kind of defining moments we, like it or not, remember for the rest of our lives.
"One of my earliest memories is my mother watching Princess Di's funeral on our old screened-in porch, the feelings of uncertainty and sadness," Haddard shares. "Throughout my life, each time tragedy struck and the world stopped to watch, the reality would sink into me a little deeper, but in September '97, my inability to understand was the perfect escape. "National Tragedy" is part memory, part sweet escape, and an all too familiar feeling."
Haddard's music has always had a special emotional vibrance to it, but "National Tragedy" is especially soulful and seductive. Like a Bond theme song, it smolders: Aubrey's voice melts like hot butter over deep bass work and glistening, hearty guitars. Seamlessly, she conveys the unbearable weight of dark tidings. It's about feeling helpless, and just wanting the bad feelings to go away; to stop the pain from lingering any longer than it already has. Obviously one wishes we didn't have to have a song that soundtracks our collective despair, but this song gives us a particularly powerful way to feel connected in our darkest times – and what better thing to do is there, when we're at our lowest of lows, than reach out and feel heard and understood from our surroundings?
:: The Global Heart Awakens – Sgmaniak  ::
New York's Sgmaniak has just dropped a genre-bending neo-indie album, The Global Heart Awakens. With flares of rock, jazz, indie and neo-soul, there is something for everyone on this album. Touching on the frustrations of the world, social injustice, the pressure on the youth of today and personal growth, this is a passion project for the young artist. The nine-track record has a modern glaze over the analogue production, with vintage synths and hip-hop influences making even the heavier moments just as fun.
From "Prayers On Ice" through to "Fireworks" each single has its own story. From raging, powerful vocals, gritty guitars, sexy trumpets and oh so boppy beats, there is an amalgamation of true artistry strung through each thoughtful second. In the hope of a global awakening, this album kick-starts the message of finding inner peace in rough times and standing up for what is right in the world.
:: "Hood of My Car" – Anderson East ::
Emily Algar, Charlbury, Oxfordshire
Let's be honest: Anderson East's "Hood of My Car" is sex. Not the bumping and grinding explicit, ridiculous sex that we have all got so used to listening to in Pop songs. (I joked on social media that the song got me pregnant; a compliment normally only reserved for Barry White and Marvin Gaye songs.) No, East is singing about that sweet almost painful anticipation. That moment before where your stomach knots, only for that person to untie those knots with their hands on your hips, their lips on yours.
It only fеlt right for a minute
and I was scared to death that wе'd miss it
'Cause the first time around
is the only time around you can get it
East takes a moment that lasts only seconds and elongates it into five whole minutes. What she was wearing, how she moved, the lights of the car across the parking lot, the longing inside, it is all exaggerated. The heaviness of the synths crashing up against the more organic instrumentation, the crickets chirping into the night, and the rawness of East's voice, makes the whole thing bigger and brighter than if it was told through mere conversation. To take such an intimate and undefinable feeling and make it tangible, as if you were there, is magical.
I wanna take you, right here
On the hood of my car
:: ALPHA – Charlotte Day Wilson ::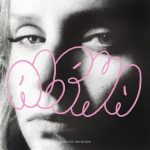 Charlotte Day Wilson feels like one of those artists who should be much bigger than they actually are. Wilson's lush, soulful vocals are unmistakable and powerful; her lyricism poignant. And while she has steadily released music over the last few years, she only just released her debut full-length album, ALPHA, on July 9th. ALPHA cements Wilson as a tour-de-force of sonic capability, a fierce debut offering that exemplifies the singer's unique prowess.
ALPHA offers a cacophony of sultry sounds, proclaiming Wilson's value as an artist, and, more importantly, as a person. The singer proudly denotes her own self-worth throughout the album, honing in on the album's title as her own badge of honor. Though the first half of ALPHA starts with some initial self-doubt, Wilson slowly but surely comes into her own, ultimately recognizing her power and worth by the end of the album's eleven tracks.
Sometimes, I need something that's so far from me
But if it's not meant to be
I gotta keep moving, keep moving
– "Keep Moving," Charlotte Day Wilson
ALPHA feels familiar to anyone who may question their own potential, with Wilson serving as a worthy narrator for these sentiments. The album allows the singer to firmly and comfortably exist in her esteem, casting away those who dare try to tarnish her crown. Charlotte Day Wilson is an alpha, and should be treated and recognized as such.
:: "Forgetting" – Katz & Charlie Lim ::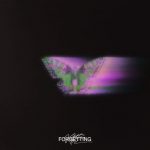 Minimalist electronic pop music has this way of cutting through the bull**** and speaking to the core of life and lived experience, and that's the beauty of Melbourne-based songwriter/producer Katz and Singaporean singer/songwriter Charlie Lim's new song. Ebbing and flowing with a dark, cavernous and alternative glow, "Forgetting" is a dreamy eruption of heartache at the point of no return.
Thought we'd be sharing all the pain
But does it ever really hurt that way
I know I should just take the fall without you
Cold in the dark, come light a reminder
When memories fade
Alone and apart, how we take it for granted
'Til it tears away
When I found you, there was no reason to deny
I had nothing left to keep you by my side
Forgetting, we're so good at forgetting
We're better off forgetting
Fall back in time
It's the cinematic marriage of Jamie xx, Zane, and Bieber – all melted together in a downtempo haze. As Katz explains, he and Lim invested considerable time and energy into how this song sounds, and what exactly it tries to express: "Charlie and I both have a deep appreciation for pop music, but we're also big fans of UK garage and, in particular, that signature 2-step drum sound," he says. "The two genres seem to work really well together, so combining them on 'Forgetting' is something I really enjoyed doing. Being true to the UK garage genre, I gave drums on 'Forgetting' swung hi-hats and syncopated snares, and underscored it with chopped up vocal samples, but the arrangement, chord choices and instrumentation (which include lush synth pads, strummed acoustic guitars and electric guitar lead lines) is very much a nod to pop. Lyrically, 'Forgetting' is about how irrational and fickle human nature can be – chasing after fleeting feelings and letting history repeat itself, which, paradoxically, is also the very thing that keeps us going."
The kind of tune that hurts so good, "Forgetting" might leave you with an aching heart – even if you're in a good mood – and that's okay. Lim's breathtaking falsetto and Katz's impeccable production and instrumental work create a safe space in which we may dwell, unburden ourselves, and feel a fuller spectrum of raw emotion. Enjoy a nice cry, on us.
:: "Can't Be Love" – Boon ::
Sometimes we go into a relationship blissfully blinded by love only to later on be smacked by the reality of the partnership's glaring toxicity. The 18-year-old daring artist Boon details that familiar circumstance in new single "Can't Be Love." With gritty, static soundscapes and penetrating, passionate vocals, he seamlessly merges dark pop, trap and EDM. The bold, moody backdrops enhance the song's message of deep pain and frustration. 
You make me feel, so insecure
say I'm the one,
but this can't be love.
Cause I crashed my car,
just to break your heart.
You still never called.
This can't be love.
The Nashville native impressively wears many hats. He writes, sings, mixes, produces, and masters all his own music immersing himself in all facets of the industry. Music has been a huge part of his life from a young age as his father is Carrie Underwood's lead guitarist. With those creative genes, it is no wonder his offerings are so innovative and thrilling. Listeners are instantly drawn to his sound oozing with intoxicating angst.
:: "Bunny Is A Rider" – Caroline Polachek ::
Just in time for a vaccinated, hot girl summer, the former Chairlift chanteuse's latest is a slick anthem for all free agents and lusty creatures of the night. A dark and moody club jam, "Bunny Is A Rider" abandons Pang's romantic leanings to paint a picture of an elusive, irresistible, and completely unavailable femme fatale. Topped with a playfully whistled melody, the atmospheric synths and Polachek's unaffected verses evoke a cold, femmebot sultriness a la Charli XCX. Among all the synthetic stylistics, however, Polachek's baroque-informed vocal talents take center stage, her silky voice soaring with graceful restraint as the choruses reveal glimmers of the beating heart beneath the unattainable façade.
:: Only Hours In – Jack Galloway ::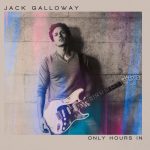 London's Jack Galloway recently unveiled the timeless EP Only Hours In. The five-track explosion of pop-rock showcases his true raw honesty. From heartbreak and toxic relationships to uplifting euphoric singles, it is sure to give you a happy glow. Featuring gritty guitars, ripples of subtle country twangs, huge drums and a range of powerful, refreshing harmonies, Only Hours In will certainly blow away the cobwebs.
Bringing a fresh flavour to the 80's and 90's stadium-style rock music, the epic, ageless tone of this EP will keep the sonic age youthful and familiar. Galloway dropped a fun accompanying video to "Falling For You" off of the EP, spilling, "The fact that the song itself is about a romantic love story but the music video reflects a more important familial love and friendship is pretty sweet." This pop-rock king deserves to be on your radar.
:: "Break Me In" – Meg & Dia ::
Emily Algar, Charlbury, Oxfordshire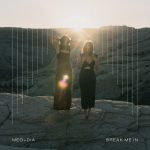 Sisters Meg & Dia have released a standalone single "Break Me In." It moves away from the perfect Pop of their album Happysad and moves into the realm of gentle, folksy singer-songwriter territory. You can imagine listening to this as you walk through fields of wildflowers or as you lay under the late summer sky.
Yellow sky is lit up
Blushing like a kid
Funny how we're older
We don't feel like it
I have listened to the song numerous times and I am still not certain what it is about. Normally that would irritate me, but I actually kinda like it. Is it about growing older and not seeing the magic in the sun rays anymore? Or is it about finding yourself under the majestic pines of your childhood? Maybe it's just about letting go and letting yourself come back? Who knows, who cares. I don't, because 'Break Me In' is so beautiful. Dia leads on vocals and like always, manages to mix innocence with wistfulness whilst Meg creates the ambience of the wild. The guitar, the percussion, Dia's voice, it just opens you up in a way that doesn't hurt but rather gently breaks you in.
Let me be, let me be
Let me roam
Let my solace overflow
:: "Beside Me" – Cheap Date ::
Rising from a sweet exhale into a mightily expressive roar, Cheap Date's debut single "Beside Me" is an utterly enthralling introduction. The Brisbane, Australia band come to life with intimate energy and diary-like lyrics in what ultimately transforms into a radiant indie pop anthem. Feverish guitars glow with steamed fervor as vocalist Lara Dee commands center stage, her vocals simultaneously delicate and soft, impassioned and strong. Inner turmoil slowly finds its way to the surface over the course of four beautiful, dramatic minutes
I believe in angels, darling
You believe that people go to hell
And I believed in second chances
You say that the cards are freshly dealt
"'Beside Me' is a song that I wrote in the middle of a high school heartbreak," Dee tells Atwood Magazine. "I think we are all guilty of indulging in things or in this case people, that are not necessarily good for us. We all have our vices and mine just happened to be this particular person for probably too long.  It was only when I left school and grew up a bit that I realised there are a lot of great people in the world – four of which play alongside me in Cheap Date. This song definitely represents a push and pull of emotion and decision making about what is good and what you should give up. Almost like a song version of a pros and cons list about a relationship. The chorus sums up the final decision and realisation that there really is no reason to keep the person 'beside you.'"
Needless to say we'll be paying close attention to these Aussies from here on out. Cheap Date have made an incredibly strong, instantly memorable start with "Beside Me," and we can't wait to hear what they have in store for us as the year progresses. For now, we'll keep getting lost in the kaleidoscopic churn and charm of "Beside Me."
:: "Big Zoo" – NIIS ::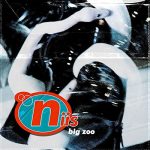 A band to watch in the LA DIY scene, NIIS has only just begun giving us reasons to scream. Like something out of a '70s snuff flick, their bloody, Super 8 music video for "Big Zoo" is a real horror show of a time, as the band rises from the dead and puts on a devilish performance in a funeral home chapel. Already known locally for her visceral showmanship, singer Mimi SanDoe shakes off the rigor mortis with Vaudevillian perfection as she swaggers, thrashes, and growls with ragged vengeance. As live music gradually becomes the norm again, NIIS is raring to usher us into a new era of SoCal punk.
:: "Brunettes"- Dante Palminteri ::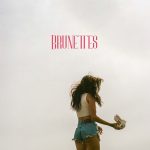 Dante Palminteri's new single "Brunettes" is the ideal summertime track bursting with nostalgia. The captivating pop/rock tune sucks you in with assertive, hard-hitting vocals and drums pounding like a spirited heartbeat. Narrating the deep attraction you feel as intense sparks fly, the energetic offering reminds us of the rebellious freedom that comes with youth. The accompanying video has those carefree vibes with a spontaneous road trip. From the stunning sunset to the scenic desert setting, the visuals have it all.
The bold talent comes from a family of creatives. His father is the Academy-award nominated actor Chazz Palminteri. Dante is not only a musical force, but also making waves in the acting world as well with roles in Sharknado 2 and Orange is the New Black. His music focuses on the many complexities of love, which make his releases resonate so strongly with listeners.
:: Now Is The Time – Bandits on the Run ::
A sweet, entrancing sonic waterfall of harmony and feeling, Bandits on the Run's Now Is The Time EP is a thing of grace and wonder. The NYC trio have crafted their very own "fun folk pop" genre across six tracks that promote love and connection, vulnerability, and togetherness; even in their darkest moments, there's a palpable light waiting to shine. Opener "We Battle Giants" and the title track immediately set the stage with massive vocals and charged rhythms; the moving "Hurricane" lures us even closer as the band pour their hearts into a rich song filled with a sense of urgency and foreboding.
And it only gets better from there: From this writer's perspective, it's the EP's closer that truly leaves the best mark of all. A beautiful, warm outpouring, "She's the Queen" captures the jam-packed energy, enthusiasm, and sincerity that makes Bandits on the Run such a special entity. Speaking to Atwood, the band explain that the song was "originally written as an uplifting love-letter to inspirational people in the band members' lives," but that it's taken on new life since they developed  its drag-centered music video (directed by SRDA and shot by Austin Nunes): "Over the past year, we have been consistently moved, inspired and energized by the resilience of the drag community," explains the band. "'She's The Queen' is a celebration of the tenacity, adaptability and passion of drag performers from around the world who have kept us entertained and smiling through some of our darkest days."
It's a vivid serenade closing out an altogether exhilarating musical endeavor, "She's the Queen," and truthfully, Now Is the Time in its entirety, add a bright spark of life and much-needed love to our world.
— — — —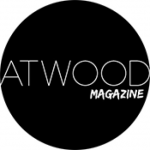 :: Weekly Roundup ::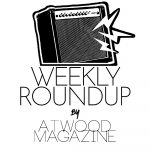 ---
:: This Week's Features ::
---