Every Friday, Atwood Magazine's staff share what they've been listening to that week – a song, an album, an artist – whatever's been having an impact on them, in the moment.
This week's weekly roundup features music by Little Simz, Brother., Leah Kate, Olivia Dean, Sabriel, Lash & Grey, and Guyville!
•• •• •• ••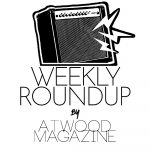 — —
:: Sometimes I Might Be Introvert – Little Simz ::
One could spend days (if not weeks) analyzing, exploring, and dissecting Little Simz's fourth studio album, and many surely will: Simply stated, the hour-long Sometimes I Might Be Introvert is Simz' magnum opus – a record that is epic in sound, scale, vision, and execution. The British artist born Simbiatu Ajikawo takes on the world and herself on nineteen deeply reflective and radiantly expressive tracks. From the stunningly cinematic and stirring opener "Introvert" to the intimately moving closing songs "How Did You Get Here" and "Miss Understood," Sometimes I Might Be Introvert highlights Simz's lyrical and rhythmic mastery; her incredibly nuanced observational skills; and her ability to capture and clearly convey complex emotions and ideas through song. No stone is left unturned as Simz delves deep into her own humanity, reckoning with her place in the world as she breaks down the wall between Simz the public-facing artist and Simbi, the private global citizen (in fact, Sometimes I Might Be Introvert is a backronym for Simz' nickname, Simbi).
S*** changed when I had a brief encounter with death
Thought the pearly gates opened when that knife was in my chest
Not the mental scars, the scars physical's all you see
But the boy that stabbed me is just as damaged as me
I could've been the reflection that he hated
The part of him he wishes God did not waste time creating
The broken homes in which we're coming from, but who's to blame when
You're dealt the same cards from the system your enslaved in?
It's f***ing mayhem
Imagine being in the hospital, wired up to the machines
They told me I had been in a coma for two weeks
But time is an illusion, my mind told me I'm invincible
But my body reminded me I'm human
When you're so close to the Heavens, God shows you who's there
Nowhere to be seen are the people who said they care
This must've been written for people who came to read it
'Cause life gave me a second chance and many never see it, Q
We eat from a tree full of forbidden fruits
Not about what you see but what lives in the root
We eat from a tree full of forbidden fruits
We all know real criminals live in the suit
– "Little Q, Pt. 2," Little Simz
Highlights are great in number on such a vast and sweeping personal statement of an album: The record's five singles ("Introvert," "Woman," "Rollin Stone," "I Love You, I Hate You," and "Point and Kill") offer accessible entry and capture not only Little Simz' powerfully charged perspective and multifaceted focus, both also the intimate and filmic qualities of collaborator Inflo's production and Rosie Danvers' elegant, vibrant orchestrations. Other non-single standouts include the hauntingly vulnerable "Little Q, Pt. 2" – in which Simz explores the indelible influence of our upbringing on the people we become, the poignant invincibility of youth, and her own shattered sense of self / loss of innocence – and the dramatic, impassioned "Standing Ovation," throughout which the artist gracefully balances humility and pride in a pointed, bilateral assertion of self and critique of the industry ("Rappin' about pieces, people are really dying, is that what's needed? I can't save your soul, you need Jesus.") Yet even trying to concisely capture the essence of a song like this is a fool's errand, as Simz seamlessly packs a remarkable amount of thought, energy, and emotion into each and every track. As she herself later raps, "Standin' ovation for the one who's wearin' a crown, I got royalty in my blood, I was born great, don't allow anyone to undermine your fate."
Ultimately, this album is far more than a collection of great songs. Sometimes I Might Be Introvert deserves to be experienced in its entirety as Little Simz breaks down the seismic topics of purpose and identity, worth and being. It's a masterful hip-hop album through and through, and easily one of the best releases of the year.
I think I need a standin' ovation
Over ten years in the game, I've been patient
God has always told me to be myself
Let go and free yourself
Tell the truth and shame Satan
Now I gotta pave the way for the next generation
That's comin' up under me and I love to see it
Thought I was bluffin', didn't see it comin'
Hol' up, think this is cold? You ain't seein' nothin'
The glow up, all they discussin'
But I don't let it distract me
Load the pen up, cockin' back and get to bussin'
Standin' up to who? I made the scene lie down
Get it how I live it, how it be's right now
I got another twenty in the ****, I'm cemented
Take over businesses, tell the kids, "Start investin'"
We built the pyramids, can't you see what we are blessed with?
From the hieroglyphics to the hood lyricist
:: "Veronica" – Leah Kate ::
When you find out the guy you are with is also seeing someone else, it is easy to want to blame the other woman. Leah Kate's single "Veronica" though, takes a different approach. She sings of going out to have a good time when she bumps into a friend of a friend. Her and Veronica just happen to have one small thing in common… they are dating the same guy. Understanding the importance of women uplifting women, she befriends her. Kate's punchy pop melody and groovy beat make the tune so intoxicating.
I can't wait to hear the lies
This **** is gonna blow your mind
Know you love a good surprise
Kate is a promising pop artist on the rise. Her masterful music pairs a '90s-esque sound with the style of today. With no shortage of passion and drive, she does it all. She is her own manager, creative director, A&R, label head, artist, publicist and marketing strategist. Singing and writing songs since she was 12, Kate has truly honed in on her craft. You can really hear that tremendous talent in every release and this offering is no different.
:: "Goodnight Girl" – Brother ::
Sometimes those goodnight texts are hard to beat; five-piece Utah band Brother. have dropped their latest track "Goodnight Girl" touching on the powerful, deep bond between a married couple. Their dreamy indie single with alternative flairs oozes hazy guitar riffs and a high-frequency drum beat, wrapped in an undertone of the '90s.
"You are my goodnight girl, you are my ride or die," they sing nodding to the depth of the love, with woozy, sunset vibes, it feels romantic and magical mirroring that giddy feeling of love itself. Band member Chuck Emery shares, "I wanted this song to not only be for my wife, but for everyone in love or in the process of searching for it. Love comes in many shapes and forms but when you feel it you know it's love. I hope everyone finds that person who they never have to say goodbye to."
:: Growth – Olivia Dean ::
I've been sleeping on Olivia Dean, and it's time to wake up. The English artist has a breathtaking voice of gold and the lyrical prowess to match, capturing intense vulnerability and emotion in every soulful, beautifully heart-shattering song she sings. The follow-up to 2019's debut EP Ok Love You Bye, her recently-released sophomore EP Growth finds Dean dwelling in an enchanting, if not haunting space."
Growth is a time capsule of the last year," she explains. "It's me processing my perspective on love and loving myself. Each song feels like a different stage of understanding relationships, whether with yourself or somebody else. It's at times felt like my most difficult project but in the end has been the most rewarding. I know myself so much better through this music." From opening track and lead single "Be My Own Boyfriend" to the iridescent outpouring "Cross My Mind," Growth embodies passion and self-discovery. It's a smoldering 16-minute escape – an immersion into sacred moments of beauty and insecurity, loss and longing – and the perfect entry into Olivia Dean's wondrous world.
:: "The Flame" – Sabriel ::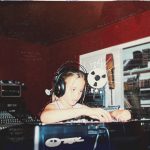 When it comes to quirky music, Sabriel has nailed the psych-neo-soul fusion. The Las Vegas artist has just released her new track "The Flame",  nodding to her child self, the song touches on finding peace in her nostalgia and knowing that she ended up exactly where she hoped to be as a youngster: in the world of music.
The single has a popping, soft kick beat giving a pulse of energy under her wavy vocal melodies. In true Sabriel style, her signature harmonies flood the single with a full aura, and as the soundscape builds we get to see the magic happen. With a focus on percussion and soulful vocals, this is a mindblowing adventure through a swirling pool of trippy production and dynamics. Feeling playful and also mature, the track is both a perfect, retrospective track also allowing room for the excitement of the present and future.
https://www.youtube.com/watch?v=pDpO7ayEjpQ
:: After War – Lash & Grey ::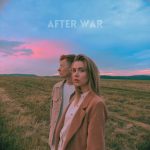 An utterly hypnotic, sweetly expressive indie pop enchantment, "After War" is a catchy, cathartic, and emotive eruption. Slovakia's Kristin Lash & Jakob Grey (who go by Lash & Grey) return a year after their acclaimed, self-released debut LP Sleepin' with the Lights On to deliver a song that aches through expressive vocals and radiant orchestrations:
my mind is full of things, full of things that you can't see
preparing for the war, the war in your peaceful place
how can i say to you how i felt and how i feel
and the blame is so loud, so loud in my lonely place
i'm losing, losing again
keep trying, wanna change my ways
Nuanced and nimble, the pair come together in a seductive, soulful upheaval that resonates with the lingering gash of disconnect and longing, insecurity and desire. "After War" puts our inner scars on display; it's an evocative showcase of the human touch at work, and an exciting return from one of Slovakia's most promising musical exports.
(when) i'll reach you out
but don't lose your heart
don't lose your heart
will you let me in
I'll try with all of my might
try with all of my might
:: "Nothing" – Guyville ::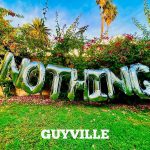 When relationships end, it is rarely a smooth break. There is usually at least one party that is really struggling to cope. The most freeing feeling though, is when you have gotten to a point of complete and utter indifference. Roots rock duo Guyville's debut single "Nothing" narrates finally being rid of those lingering feelings left behind from a toxic partner. With energetic vocals and grungy guitar riffs, it is the perfect anthem for letting go of an ex. The visuals portray those spirited, carefree vibes with beach scenes, balloons and flower crowns. The bubbly video leaves viewers feeling so light and joyful.
Guyville is a Los Angeles based duo comprised of members Kat Hamilton and Emily Hulslander. Blending '90s rock, country and pop, their unique sound creates a true delightful listen. Hulslander has a clever pop style and Hamilton brings the raw and honest lyricism. The two are the ideal pair. You can hear that seamless synergy in this new infectious track.
— — — —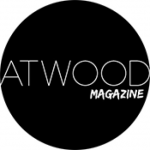 :: Weekly Roundup ::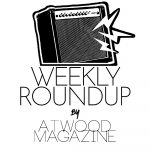 ---
:: This Week's Features ::
---