NYC-based hard rock trio The Dionysus Effect reveal their philosophy drawn from the ancient Greeks for writing, recording, and releasing mind-shattering music.
Stream: 'The Dionysus Effect' – The Dionysus Effect
---
New York City-based hard rock trio The Dionysus Effect start with lofty ideas – literally.
They begin with the ancient tale of Dionysus vs Apollo and their quest for pleasure, and out of these high-flying concepts, they reveal how the listener is physically drawn into their music – how you are compelled to feel the music with your body, not just your ears. And it is this physical connection that sets The Dionysus Effect apart from their peers and connects listeners to the dark stories behind their songs.
The band consists of Christoph Paul (lead vocals and bass), Sean Quin Hanley (guitar/backup vocals) and drummer Bret Peterson. Paul talks about being in rehab as a teen and facing junkies, as illustrated in the track "Heroin." He reveals how two of their songs, "Darryl" and "Girl Like a Bomb," were inspired by a book titled Girl Like a Bomb, about how sex can be addictively soul changing.  We also learn how the band Eve 6 notoriously labeled The Dionysus Effect as "Cocaine Rock" on the platform formerly known as Twitter, comparing them to '90s band The Toadies.
Christoph Paul, also a horror novel editor, works with up-and-coming author Eric LaRocca, whose debut horror novel Everything the Darkness Eats was recently praised by the New York Times. Paul gives credit to LaRocca for inspiring an even darker trajectory for future works, including a new upcoming EP titled Under the Bed & Other Stories. It has a major horror influence, including a song inspired by LaRocca's novel.
The Dionysus Effect's self-titled debut album is out now via Broken 8 Records.
— —
A CONVERSATION WITH THE DIONYSUS EFFECT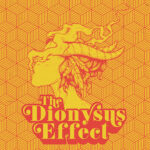 Atwood Magazine: What does The Dionysus Effect mean, and why is the band called that?
Christoph Paul: I'm a big fan of that mustached incel Nietzsche and loved his idea of Dionysus vs Apollo that he talked about in Birth of Tragedy. Dionysus is that energy you feel, it's passion and soul and what can't be quantifiable. The Dionysus Effect is a chaos magic spell that happens when the music takes you over. It is sex, drugs, and Rock n' Roll.
How did you meet Sean Quin Hanley and Bret Peterson?
Christoph Paul: A while back, Sean and I did another project and we always stayed in touch and became close friends. I met Brett at a NYC book reading and we hit it off. I liked how weird he was. I started writing songs on bass and showing them to Sean and knew we needed the right drummer to make them work and Brett was that drummer.
Talk about "Girl Like a Bomb," both musically and lyrically.
Christoph Paul: We were at practice and I wanted to call this psychedelic song we were working on Girl Like a Bomb like the book I love. But Sean was like, "that makes no sense for the title, a song title like that needs a riff like this," and he played the iconic riff and I wrote the song about the femcel cult novel.
Who is the song's "Darryl" in real life? What is the song about?
Christoph Paul: Another song inspired by the book. The culture writer Herron Walker showed a page on Twitter from the novel Darryl about how there are no Cuckold songs and Eve 6 found that hilarious and mentioned "Vertical Horizon," but that stayed with me, and thought "Darryl" and cuckolds should have a masculine sounding rock song.
Tell me about. your song "Heroin."
Christoph Paul: It's one of my favorite tracks on the album and maybe my favorite bass line. It's about my experience of going to rehab as a teen and being around heroin addicts, realizing all of them were gonna relapse when they left rehab.
The Dionysus Effect's music emerged from a dark NYC basement – how did this affect the band?
Christoph Paul: We formed during COVID and it really made us focus on songwriting. We've written a lot of songs creating a Darwinian process of which ones make it.
Where have you performed live?
Christoph Paul: Upstate NY and NYC places like Desperate Annie's, Snugs, Arlene's Grocery, and Eldorado Bar. Playing live is heaven! We want to play more shows and eventually tour.
Do you agree with The Dionysus Effect labeled as "Cocaine Rock"?
Christoph Paul: I knew Eve 6 would return somehow. He said on Twitter that we are 100 percent cocaine rock. He said we sound like The Toadies, too, which rules, 'cause "Possum Kingdom" is one of my favorite songs of the '90s. I think we are a rock band with punk, goth, grunge, and nu-metal influences.
your band is 100% cocaine rock

— eve6 (@Eve6) August 4, 2022
How should new listeners get into the music of The Dionysus Effect?
Christoph Paul: If you want a new rock band with catchy songs that have a little sleaze and chaos to them, then check us out on all the channels the tech lords own. We are pretty much everywhere.
Explain the band's relationship with emerging horror novelist Eric LaRocca who just released his debut novel, EVERYTHING THE DARKNESS EATS, He has received praise by the
New York Times
. What's your connection to horror writing?
Christoph Paul: I was the editor and publisher of his book Everything the Darkness Eats and it was an honor to be part of the novel. I consider Eric a friend and muse as I've been going into a darker direction with songs. I love horror in all forms and really see rock music and horror as kindred spirits that influence each other. Our next EP will be titled Under The Bed & Other Stories with a major horror influence including a song inspired by Eric's novel. The band is hyped and so is Dionysus.
— —
— — — —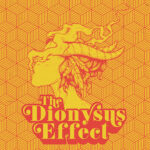 © courtesy of the artist
:: Stream The Dionysus Effect ::
---