Reflecting on the last seven years, growing up in the '90s, and art in the modern age, Pierce the Veil's Jaime Preciado dives into the making of the San Diego rock trio's fifth studio album, 'The Jaws of Life.'
Stream: 'The Jaws of Life (singles)' – Pierce The Veil
---
If one year of silence is essentially considered a decade in the world of music, seven years must be closer to eternity when you're one of the biggest bands in the modern rock scene.
For the chart-topping post-hardcore trio Pierce The Veil, large gaps between record releases aren't anything new, but the soaring demand of an exponentially growing fanbase most definitely is. As of February 10th, it's safe to say that the wait is finally over, and God, was it worth it.
The revived virality of the band's decade-old track, "King For A Day," proves that the crowns dubbing frontman Vic Fuentes, guitarist Tony Perry, and bassist Jaime Preciado as long-time kings of their subculture aren't slipping anytime soon. Taking a step back from "playing literally every instrument at full volume, all the time," in the words of Preciado, the San Diego rockers intend on stripping back everything, from vocals and lyrics to tempos and melodies in their most recent project; the result of this, though different than anything they've produced before, is nothing short of phenomenal.
With a star-studded roster of collaborators, from indie pop sweetheart Chloe Moriondo to MUTEMATH's Paul Meany and Third Eye Blind's Brad Hargreaves, Pierce The Veil defy all expectations that limit their artistry in their fifth studio album, The Jaws of Life. Pulling pieces of '90s nu-metal, grunge, and contemporary alt-pop into a twelve-song track list, Fuentes, Perry, and Preciado have cultivated their most sonically diverse and matured record to date.
"With every record, we're not trying to repeat ourselves; we try to do different things and learn from our past mistakes, and this album was no different. We learned a lot. We did a lot of things that we really love, and those things made the record come out the way it did. I'm so happy we're done with it, I'm so happy that we're releasing new music, and being able to play live is always awesome."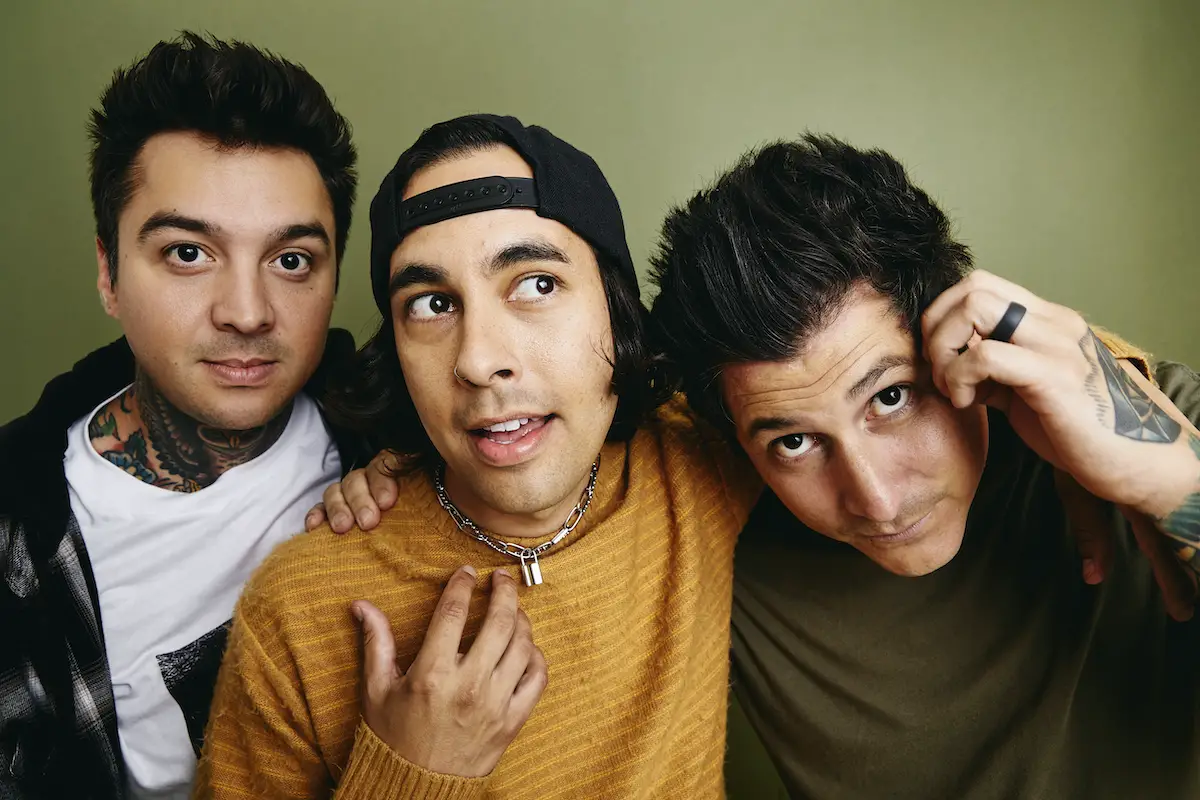 Fifteen years and five studio albums later, Pierce The Veil remain one of the most iconic acts in the modern alt-rock scene.
An ambitious and driving departure from the heavier soundscapes of everything from A Flair For The Dramatic to Misadventures, The Jaws of Life shows the band more candidly and uniquely themselves than ever before. Navigating internal and external struggles with self-assurance, sagacity, and sincerity, bassist Jaime Preciado takes Atwood Magazine on an intimate journey through The Jaws of Life.
— —
"Even When I'm Not with You" – Pierce the Veil
A CONVERSATION WITH PIERCE THE VEIL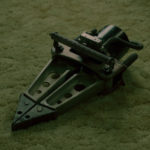 Atwood Magazine: WOW, IT'S BEEN SEVEN YEARS! FIRST, I WANTED TO MENTION THAT I'M OBSESSED WITH THE RECORD AND LET YOU GUYS KNOW YOU DID AN INCREDIBLE JOB. I GUESS THE MOST FITTING QUESTION WOULD BE, HOW ARE YOU FEELING? IS IT, WEIRD, NERVE-RACKING, OR EXCITING BEING BACK?
Jaime Preciado: Yeah, all those words. I'm personally nervous, excited, and happy. I'm all the things that went into this album. From its inception way back when to now is wild. It's just come so full circle. With every record, we're not trying to repeat ourselves; we try to do different things and learn from our past mistakes, and this album was no different. We learned a lot. We did a lot of things that we really love, and those things made the record come out the way it did. I'm so happy we're done with it, I'm so happy that we're releasing new music, and being able to play live is always awesome. That's the fun part for us.
YOU TALKED ABOUT GOING OUT TO A HOUSE IN NEW ORLEANS TO MAKE THE RECORD, AND YOU SAID THE EXPERIENCE WAS LIKE BEING CONSUMED BY MUSIC 24/7. OF COURSE, IT GAVE YOU A CHANCE TO GET CLOSE TO THE REST OF THE GUYS AGAIN, BUT DID YOU EVER FEEL BURNED OUT IN THE PROCESS OR WAS IT FUN AND REFRESHING?
Jaime Preciado: No, it was the complete opposite of burned out! It was very inspiring, very invigorating. Being trapped at home during the pandemic made us realize how much we missed seeing each other, and we're like a family, you know? Being in that house together reminded us of why we do what we do and why we love what we do. Even after the producer went home, we would stay in and work, which just felt really cool. At times when we had any kind of doubts or second guesses, we had a lot of talks about how we've been doing this for so long. This is our fifth studio album, so we tend to forget about that stuff. I think it was a cool spot to be in. Hanging out with your friends that you haven't seen in a long time is always awesome, you know?
SO MUCH HAS CHANGED SINCE MISADVENTURES. ALL OF YOU ARE MARRIED NOW, VIC IS EXPECTING, NOT TO MENTION THE PANDEMIC THAT TOOK PLACE. YOU GUYS USUALLY HAVE LONG GAPS BETWEEN EACH RECORD, BUT THIS IS YOUR LONGEST YET. DO YOU THINK EVERYTHING THAT WENT ON IN THE WORLD AND THE CHANGES IN YOUR PERSONAL LIVES CONTRIBUTED TO HOW LONG IT TOOK?
Jaime Preciado: Yeah, a big part of it was definitely the pandemic; that stretched out and postponed everything. It was a two-year chunk of time that was on pause for us. I know a lot of bands put out awesome music during the pandemic, they made records in their houses, they were doing digital stuff, and that's cool! We just didn't do that, and we took that time to reflect on what we wanted to do, not only musically but just in our personal lives too. As you said, we got married, and a lot of stuff happened during that time. A lot of good stuff happened in that negative time. Once we saw the tail end of the pandemic and once it was safe to get together, that's when we really hit the ground running and worked on a ton of new music.
I'VE BEEN WITH YOU GUYS SINCE COLLIDE WITH THE SKY, AND I WATCHED YOU PLAY THE SAN DIEGO DATE FOR WARPED TOUR IN 2015; WARPED TOUR AND THE WHOLE 2010S ALTERNATIVE SCENE WAS ONE THING, BUT "KING FOR A DAY" HAS HAD THIS HUGE RESURRECTION ON TIKTOK THAT ATTRACTED HUNDREDS OF THOUSANDS OF NEW FANS. DO YOU HAVE ANY THOUGHTS ON THIS OR ON ART AND MUSIC IN THE INTERNET AGE IN GENERAL?
Jaime Preciado: During that time, it was so cool, because it felt kind of underground, but it kind of wasn't. I think festivals like When We Were Young prove that it's not an underground scene, and a lot of people love this type of music. That's super special to us, especially with the TikTok thing. Being out of the limelight for as long as we were, it was nice to have something happen so naturally. We recorded that song twelve or thirteen years ago, and it's such a cool thing to have it topping the charts even today. We were like, "How is this happening?" We couldn't have done something better even if we had planned it. I remember my wife was like, "Holy shit, Lizzo was singing 'King For A Day' just now!" And I was like, "This is crazy!" It's just such a cool thing. I think that really spread the Pierce The Veil name at the perfect time– right when we were starting up again and putting the music out. When you let fans take over and do what they want to do, it's special, and we're just riding the wave. We love that a song that came out such a long time ago is still popular and brought a new fanbase to us, which is special for a band that's been around as long as we have.
HOW DID PLAYING WHEN WE WERE YOUNG COMPARE TO PLAYING WARPED TOUR?
Jaime Preciado: Warped Tour felt a little bit fairer, and it was so cool because it had so many different bands that you might not have heard of. When I used to go to Warped Tour, that was the biggest part of it. I'd go to find maybe three or four new bands that I'd never heard of before coming from this festival, and that was the whole point of walking around. With When We Were Young, it was a little bit more deliberate in who they picked to play. I think that's what made it really special because it was all the heavy hitters and legacy bands like The Used and Paramore– bands we grew up listening to all in one place. It was like putting all the Warped Tours together and taking three or four headliners from each year. I'm not saying you couldn't find new music there, but all those bands were pretty established and very well-known, so that's what made it a little bit different. Both were great in terms of finding new music and watching bands. When We Were Young just brought out every band that you could think of, and it was a really fun time. It just cemented the fact that our scene is bigger than we thought it was.
YOU GUYS HAVE GROWN AS MUSICIANS AS MUCH AS YOU HAVE PEOPLE, BUT THERE'S NO DOUBT THAT YOUR MUSIC HAS REMAINED TIMELESS WITH FANS AND NON-FANS ALIKE. GOING BACK TO THE JAWS OF LIFE, HOW DO YOU THINK THIS RECORD STANDS WITH THE REST OF YOUR WORK, AND WHAT CHAPTER OF PIERCE THE VEIL DOES IT REPRESENT?
Jaime Preciado: As I said earlier, we're always trying to do something new and different. It's always going to sound like a Pierce The Veil record, since that's always going to be our main goal, but we took more chances and did some things that we weren't able to do on previous records. This one was a little bit more peeled back and a little bit more raw than our previous work, and that was actually really tough to do. We were writing songs that were more simplified, but more powerful, which was tricky because we're used to playing literally every instrument at full volume, all the time. I was listening to a lot of Deftones, Rage Against The Machine, and other '90s grunge-like rock bands we grew up with. Whatever we're listening to at the time always leaks into what our style is and what we're doing. We took a lot of chances, and some songs on the album don't even have like drums! We tried a lot of weird stuff that we weren't able to do before, and Paul Meany was a big part of that. He helped us see the finish line and pushed us creatively to just be like, "There are no boundaries, no walls, do whatever feels right for the song." That was super inspiring for us. Take some chances, you know?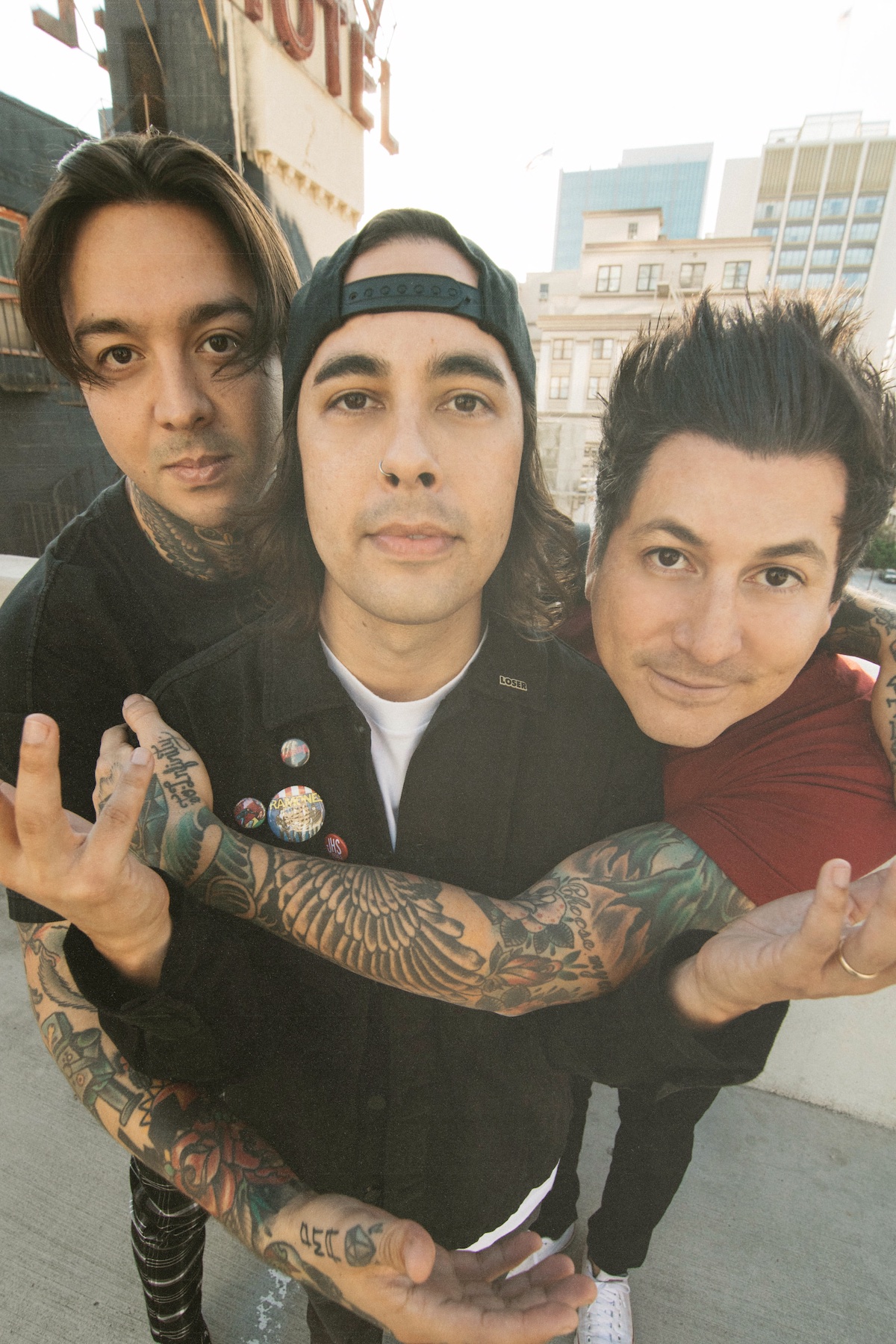 SPEAKING OF THE '90S, I HEARD A LOT OF TRACES OF NIRVANA AND THE SMASHING PUMPKINS AS WELL! I'VE ALWAYS LOVED THAT NO ALBUM SOUNDS THE SAME AND THE FACT THAT YOU GUYS AREN'T AFRAID TO PUSH THE EXPERIMENTAL LIMITS. WHAT IS OR WAS IT ABOUT THE '90S THAT INSPIRED THIS ALBUM?
Jaime Preciado: We're all '80s babies, and we grew up in that grungy era. Listening to Beastie Boys, or as you said, Nirvana, Smashing Pumpkins, and all those bands shaped us, so we took little pieces from all of them. Those were some of the biggest bands in the world at that time. We were thinking about why their songs were so effective, and we wondered why a Rage song sounded like a Rage song. You could pick out a Rage song so fast, because it's just one riff that manages to be so powerful yet so simple. We got inspired by the mindset that you don't need to play crazy riffs and add a ton of different parts; we tried to peel back all the layers to see if it'd work. In the end, we really, really liked the way it sounded. It was different for us. Having Brad from Third Eye Blind playing drums was a huge thing that contributed to the '90s vibes leaking onto the record. He's part of Third Eye Blind, which was a huge inspiration for us growing up, so making it was just super fun.
ON THE TOPIC OF GENERATIONS, YOU GUYS COLLABORATED WITH SO MANY PEOPLE ON THE JAWS OF LIFE, FROM CHLOE MORIONDO TO PAUL MEANY AND BRAD HARGREAVES. THESE ARTISTS ARE SO DIVERSE AGE-WISE AND SOUND-WISE, AND IT DEFINITELY COMES ACROSS IN HOW THE ALBUM CAME OUT. IT'S SO INTERESTING TO SEE AND HEAR YOU KIND OF BLEND GENRES AND MAKE SOMETHING BOTH NOSTALGIC AND MODERN.
Jaime Preciado: That's so funny you said that! One of my good friends was like, "Man, these songs feel nostalgic right out of the gate." You feel like it's very familiar on first listen, and that was really special to us since we wanted that feeling. We wanted you to hear the album one time and be like, "Wow, I feel like I've heard this before," over and over again. That's really cool and felt really nice, since our last albums were very much, "You need to listen to this ten times to catch everything." We considered how different this day and age is and how our fans are growing; it would be nice to kind of capture some new fans with this new album, and hopefully, people will like it from all different types of genres.
DID YOU GUYS INTEND FOR IT TO COME OUT THIS WAY, OR WAS IT SOMETHING THAT HAPPENED BY CHANCE FROM ALL THE PEOPLE YOU WORKED WITH?
Jaime Preciado: Obviously, all those people influenced the album in their little ways, but I think our goal was to do something a little bit more stripped back. Things change when you have a lot of cooks in the kitchen, but we're never set on a precise goal. It's always just a big, blurry picture and we just go wherever it takes us. Not every song needs singing, not every song needs screaming, and we kind of just follow what the song does. Every song had its own little path and journey, and we just tried to do the best for what the song was without caring about the genre or vibe. "Shared Trauma" was not supposed to be a Pierce The Veil song– that's something that I just made on this on this laptop. Paul Meany heard it and was like "We have to put this on the album," which was super cool. Things we didn't quite plan for the record made the record, but that was just a vibe that we couldn't get away from. It's something that we've never done musically before, which made it extra special. It wasn't necessarily a planned thing, but it wasn't not a planned thing.
I HEARD IT WAS A STRUGGLE DECIDING ON WHERE TO PUT "DEATH OF AN EXECUTIONER" IN THE TRACKLIST. DID YOU GUYS HAVE A SPECIFIC STRATEGY IN DETERMINING THE SONG ORDER, OR WAS IT JUST VIBES AND A DREAM?
Jaime Preciado: It was a little bit of both. Because that song ended up being the hardest one to finish, we dismantled it and built it from the ground up several times. At one point, it was eight minutes long and we were like, "What are we doing? This is crazy. It's getting wild." We tried many different ways of doing it, and as the record started shaping up and we started finishing all the songs, we realized we had no idea where to put it. It didn't fit anywhere in the middle, didn't fit at the end, and didn't fit three or four songs in. At some point, we just realized it had to be the first song because it was just how the song was made; it lent to that opening spot. It's one of my favourite songs because of the hardships we went through to try to create it, all the head-butting, and that was something cool for me. Paul Meany was in MUTEMATH, so he knew the ins and outs of being in a band, dealing with management, labels, and other band members, so he understood us very, very well. He had a lot of creative ideas and passion for this project, so that was awesome. "Death of an Executioner" was the one that we kind of were going back and forth on a bunch, and it ended up being a really cool first track. I think it fits perfectly. I don't think that track can go anywhere else on the album. It was very strategic.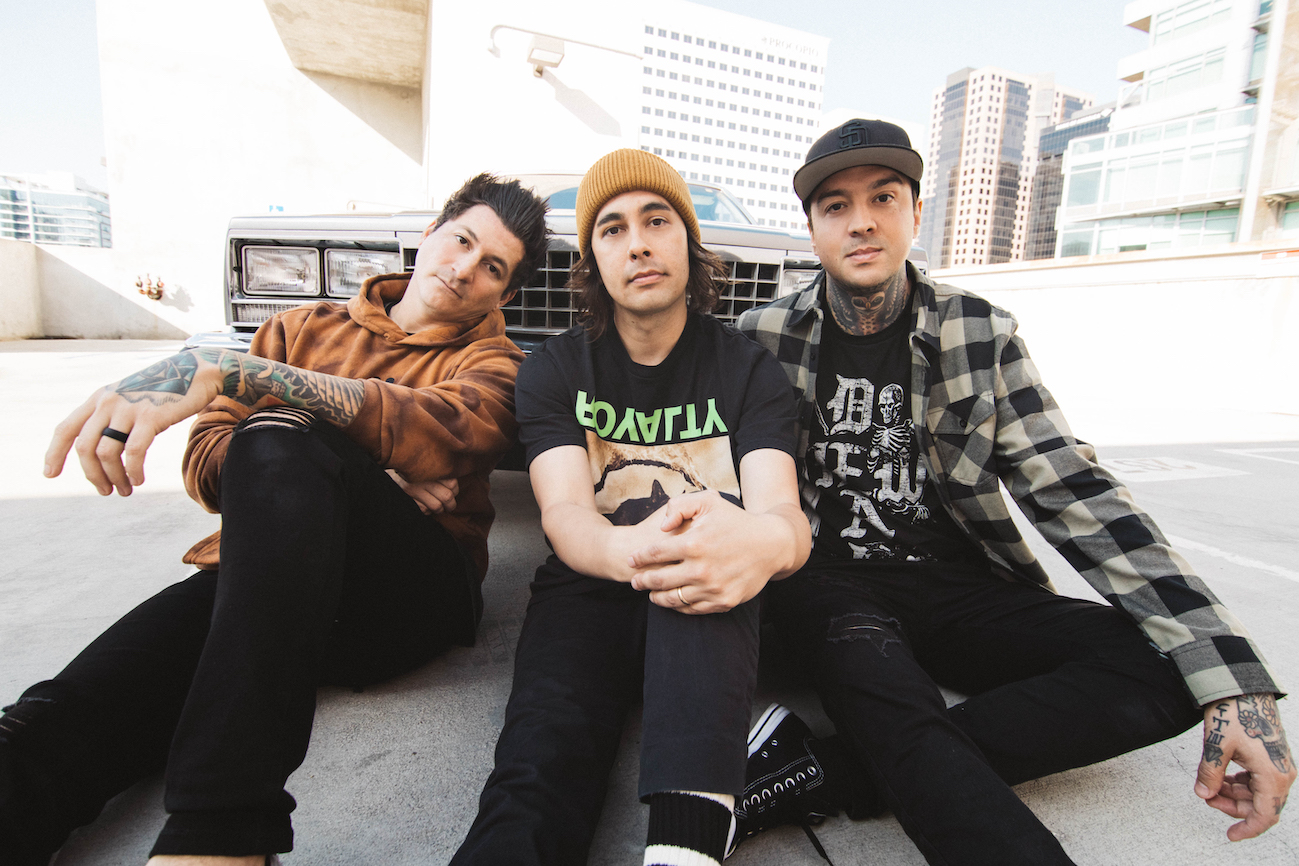 WAS THERE A TRACK THAT YOU GUYS UNANIMOUSLY AGREED ON, IN TERMS OF HOW IT SOUNDED AND WHERE IT WOULD GO?
Jaime Preciado: "12 Fractures," for sure. It was gonna be the ending from day one. Vic was playing it, and we were like, "Dude, that's gotta be the ending song." I think that was the easiest choice we had to make. We already really loved the song, and I didn't think I could like it more until we had Chloe on it. She took it to a new level, and it just worked so well. Vic and Chloe crushed it together.
IRONICALLY, THE FIRST SONG WAS THE HARDEST ONE, AND THE LAST SONG WAS THE EASIEST ONE.
Jaime Preciado: We laughed about that. We were like, "Is this really going to be the first song on the album? Wow, didn't see that coming." But, I love that song and it's gonna be fun to play live for sure.
SPEAKING OF LIVE PERFORMANCES, I JUST HAVE TO MENTION "PASS THE NIRVANA," WHICH IS A TRACK THAT I'D ASSUME WOULD BE ONE OF THE MOST EXCITING TO PLAY LIVE. WHAT SONG ARE YOU LOOKING FORWARD TO PLAYING THE MOST?
Jaime Preciado: "Death of an Executioner" will be super fun. That's a great question. "Even When I'm Not With You" and "So Far So Fake" would be fun. All the songs have their own vibes, so it just depends on what we want to do with the set. "Pass The Nirvana" was an easy choice to put out as the first single, because that was the first song we finished recording, and we just wanted to come out swinging. It's gonna be super fun to make a setlist, especially because we now have five albums under our belt. That's the most fun part about this whole thing. Obviously, all the hard work has been done on the album, but now we get to reap the benefits of playing the shows, so we're excited about it!
NOW THAT THERE'S BEEN A RESURGENCE OF THIS WHOLE GENRE, THERE'S A LOT MORE EMPHASIS ON DIVERSITY IN THE SCENE. I THINK IT'S IMPORTANT TO MENTION THAT A LOT OF KIDS OF COLOUR, BUT MORE SPECIFICALLY, KIDS OF HISPANIC/MEXICAN DESCENT, CITE YOU GUYS AS THEIR ROLE MODELS IN THE INDUSTRY. THE WAY YOU PROUDLY EMBRACE AND INCORPORATE YOUR CULTURE INTO MUSIC AND PERFORMANCES IS SO AWESOME, LIKE WITH THE GUITAR IN "BULLS IN THE BRONX" AND FEATURING THE FOLKLÓRICO DANCER ONSTAGE. WHAT DOES REPRESENTATION IN MUSIC MEAN TO YOU?
Jaime Preciado: Oh, it's huge. Growing up, I was a big fan of P.O.D., who were from San Diego. They lived in Chula Vista, which is 15-20 miles from my house. Stuff like that was always super cool. I was big into punk skating culture, and having skaters who were Hispanic, like Steve Cavaleiro, was really big for me. I loved having that representation. I had no idea it was that big of an influence until I was a little bit older. When you're young, you don't really notice that kind of stuff. You're kind of just like, "Oh, cool, he's Mexican, I'm Mexican. That's awesome!" Growing up and seeing it now, it's really special. That's something that we don't take lightly. We really appreciate our culture and having that big connection with our fans, especially when we do meet and greets. We hear about fans growing up in small towns, speaking Spanish, and feeling a little bit disconnected from others. It's nice that we get to connect on that, and I think it's really special. We need more representation of all types of people in this world.
I LOVE THAT. MY NEXT QUESTION IS DEFINITELY A SELF-INDULGENT ONE, BUT I'M PERSONALLY OBSESSED WITH "FLAWLESS EXECUTION." WHAT WAS THE VISION BEHIND THAT TRACK AND HOW DID THE MAKING OF IT COMPARE TO OTHER TRACKS?
Jaime Preciado: It's one of my favourite ones too! I love the dark droniness of it. It didn't feel happy, it didn't feel sad, it was just right in the middle. When we brought it to Paul, he was doing this cool drum stuff, and then we added some fun, low-end bass sounds to it. It just lifted the song in this cool, creepy way. Even though it's not creepy, something about it makes me feel like it is; it was definitely more of a feeling than an intentional thing. We went with the vibe of the song, and we just enhanced it and kept enhancing it to the point where we felt like, "Man, this is a cool vibe." It felt really, really nice to hear over and over again. Adam Hawkins really brought that song to life as well, so a lot of little things made it sound the way it did and feel the way it did. It's a really different song for us, but that's definitely a fun listen.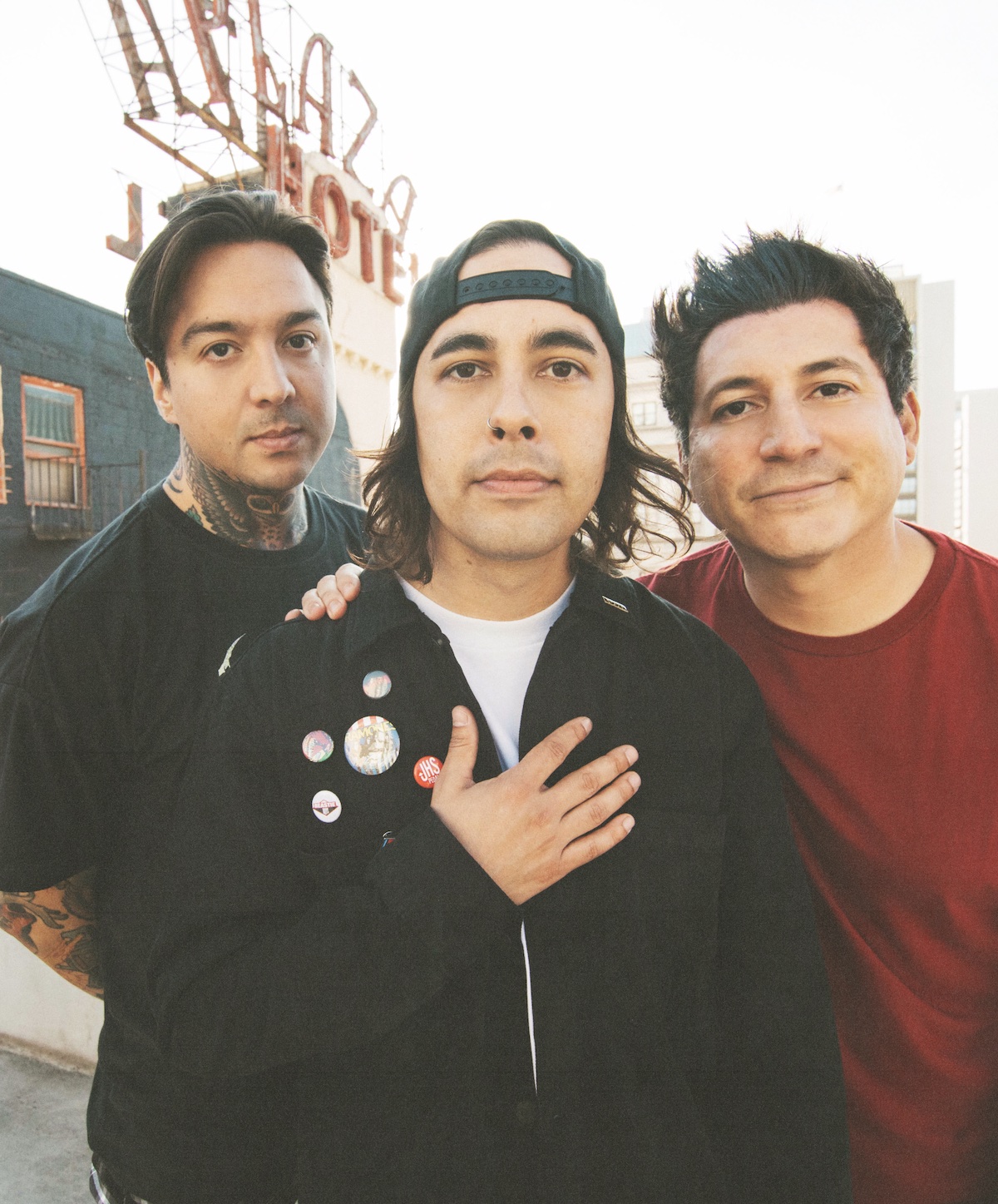 DO YOU HAVE ANY FUNNY STORIES OR STANDOUT MEMORIES OF WORKING ON THE ALBUM?
Jaime Preciado: We have a ton, where do I even begin? We took so many videos and pictures, and we'll probably put out something when the record comes out showing all our little tour or studio adventures. Being with the guys is always such a great time. It felt like being on tour again. It felt like being home again. One thing I love about making albums is that we never take ourselves too seriously. Paul always had cartoons like Looney Tunes on in the background, and I thought that was really funny. He was like, "I worked with A$AP Rocky one time, and the first thing he did when he went in the studio was put on cartoons." So, we put cartoons on with no volume, and it was funny how our songs would sometimes line up with the cartoons perfectly. That was a silly little thing that we would do among other things, but we had a really good time making this album. Next time I go to New Orleans, I'll definitely have a spot to lay my hat and be like, "That was a good time."
LAST, YOU GUYS JUST FINISHED YOUR UK TOUR AND SUPPORT WITH I PREVAIL, AND ON TOP OF THAT, YOU JUST ANNOUNCED A UK AND EUROPEAN TOUR COMING UP IN 2024. IN THE MEANTIME, CAN WE LOOK FORWARD TO OTHER EVENTS OR TOURS ANYWHERE ELSE IN THE WORLD SOMETIME SOON?
Jaime Preciado: We have a lot of stuff planned for 2023 and 2024! We announced the UK and Europe tour in 2024, so tickets are on sale for that. We're planning a bunch for the next two years, and we'll be playing shows all over the world, so I'm sure we will be in a city near you very soon. A lot of fun stuff coming up!
— —
— — — —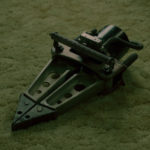 ? © Celina Kenyon
:: Stream Pierce The Veil ::
---