Not only is Temptress' music irresistibly catchy, but also the all-encompassing duo take full ownership of every creative aspect of their career.

Listen: "Naked" – Temptress
I think we want to be remembered as something that is fun but also has meaning to it. Pop that has that has a deep side to it.
South London duo Temptress is comprised of Jess Belgrave and Vlad Woodham-Smith. After meeting at Goldsmiths (University of London), when they had their own solo projects at the time, they agreed to have a studio session. Hence, the new combined project was born from that point on. Over the last few years, Temptress has transformed into the genre blending, contagiously danceable project it is today. Their pop infused, contemporary R&B essence is made of infectious melodies and perfectly constructed vocal harmonies.
Combining a glittery DIY approach with smooth electronic production and alluring lyrical hooks, their bouncy sound makes them one of the freshest new artists in London's indie scene. What really captures the attention of their audience is the way they can create a song that is pop in nature, but also with backend flow of R&B and crafted lyricism. Temptress has a strong creative approach to everything that goes into their music, allowing for complete ownership and control of their sound. It sure is being noticed.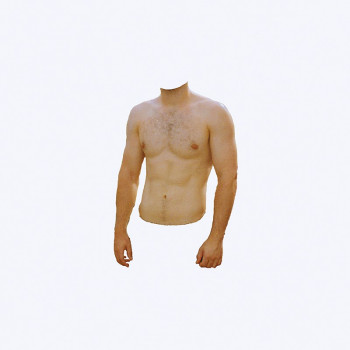 Belgrave and Woodham-Smith write, direct, and produce everything related to their music. In 2018 they started a production company called Plastic Fruit Studios, allowing for full artistic direction with everything relating to their music. Their work has also lead to opportunities directing music videos for other artists such as Chlöe Howl and Nonô. Their latest visual project is a music video for their single "Naked," which will be released very soon. As cheeky as the song is, it will be interesting to see how their glossy and fresh visual direction comes together for this one.
Atwood Magazine talked further with Temptress about their journey as a band, being in control of their artistic vision, and what's to come in the future.
When you are an artist and it's your project, you really want every bit of it to be exactly the message that you want to say. We produce and make all the music too, so I guess we are kinda control freaks about it… We like to be in control of everything!
A CONVERSATION WITH TEMPTRESS
Atwood Magazine: How are you guys doing? How was your weekend?
Vlad Woodham-Smith: Yeah, it was good. Very good. We've got a video coming for our single, so we are finishing that off. Looking forward to sharing it. 
Awesome! For your newest single "Naked"?
Woodham-Smith: That's right, yeah! We shot it on this 2008 camcorder. It looks very good. It's sorta that home movie style from the 90s. That kind of aesthetic. 
That's going to look super cool! To get started, tell me a little about yourselves? What's an average day like for the both of you?
Woodham-Smith: We do quite a lot of stuff. We have our own production company where we make music videos and take photos. All that kinda stuff. The fun thing is that it changes everyday. Sometimes it will be rehearsals, sometimes it will be writing. Then sometimes shooting videos for ourselves or for someone else. Kind of something different every day really.
I was going to ask about your production company. It's called Plastic Fruit Studios correct? How did that come about? Why was it important to you guys to create that company?
Woodham-Smith: It's a funny one because the whole thing was kinda by accident. There was one song called "What I Want," where we just didn't have the budget to have a big video. So we just thought to ourselves, "Let's just learn how to make videos." We just watched all our favorite music videos and really studied how it was done. We looked into what equipment was used and everything. Then, we just had a go with it and made our first video and it was quite fun to do. After that, we got asked by lots of different people to make their videos because they liked what we did. That's when we were like, "Okay, why don't we do this?" The visual is so important to our project anyway, so it's quite nice to be in control of our own one but being able to explore that with other people. We actually do artwork for other people as well as photos. Being all encompassing basically.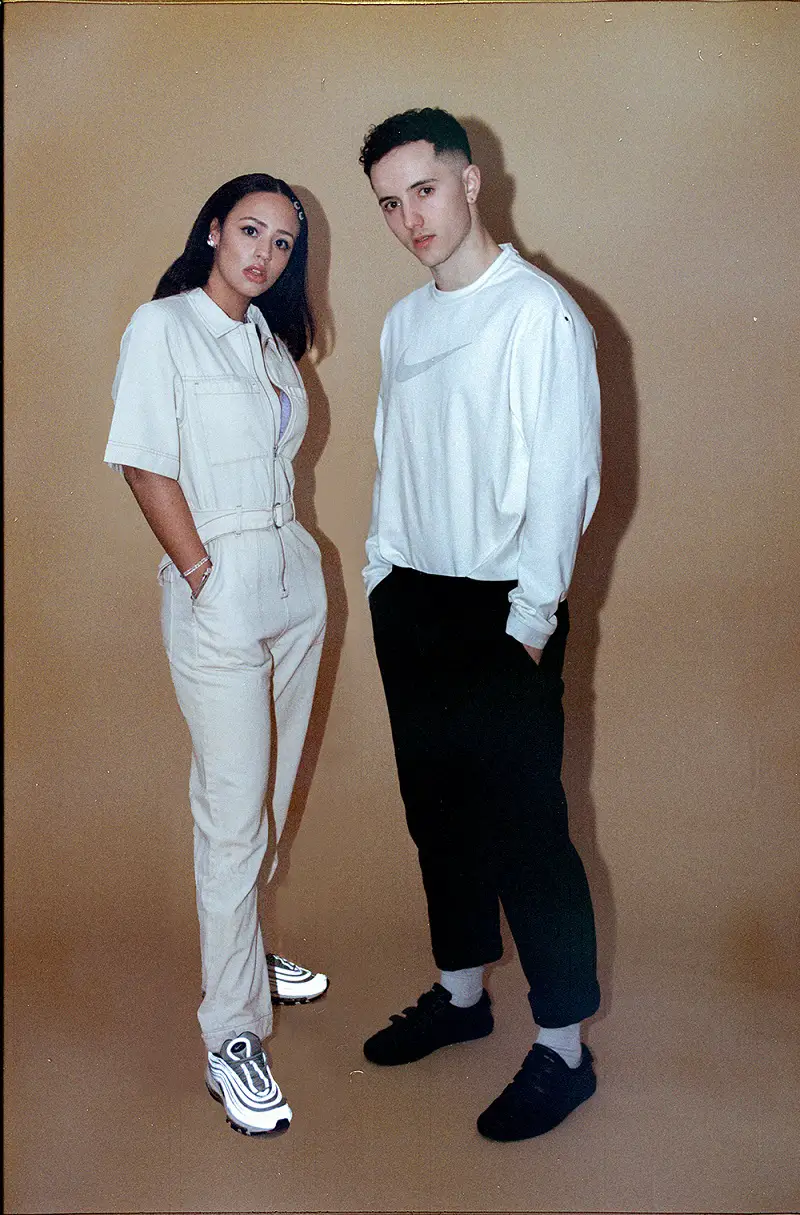 For sure, that seems super fun. I was watching your videos and saw Plastic Fruit Studios in the description. I looked it up and saw that you both created this production company, which I think is so amazing!
Woodham-Smith: Yeah, it's really good fun!
I bet it's great to have that creative control when making your own videos and having your vision come to life.
Woodham-Smith: Yeah, I think it's really, really important to us. In our earlier videos we had less control. We always felt that when you are an artist and it's your project, you really want every bit of it to be exactly the message that you want to say. We produce and make all the music too, so I guess we are kinda control freaks about it [laughs]. We like to be in control of everything. 
You met each other at Goldsmiths (University of London) and have been making music since 2016. Tell me a bit more about how you came to know each other and how you ended up creating the project?
Woodham-Smith: It was a funny one. There was a student night, where there were lots of different bands playing. We were actually both playing under different bands at the time. We were doing soundcheck and just started talking there. We watched each other play and thought, "Okay that's kinda interesting. Let's see if we can do a session and see what comes out of it." The very first song we wrote actually was called "Lies," which we put out as our first song. So it all came from there really. 
How do you think your music has evolved since Temptress began?
Woodham-Smith: It has sorta all evolved. The main thing is it used to take us…I think we were a lot less decisive. We would build a whole song around one sentence idea. Then get rid of that idea and sorta just spending a lot longer on things. We didn't know each other that well, so we didn't know what each other's tastes were exactly with different things. So I guess now it just feels a bit more like the minute we get the right thing, we kinda know what we are both trying to do before we do it. Which feels quite good. It sorta makes everything a bit more dynamic.
What is it like creatively being in a duo project? How do you find that space to be creative individually but also bring those ideas together to create your music?
Woodham-Smith: I think it works well because we both have different strengths for different things. Jess is really good on the keyboards and can also think of chords that I would never even think of doing. Then, at the same time, I've always played guitar and I might do something that is a bit more…I think we both come at it with different angles. I definitely get more involved with the drum beat side, just sorta with the production effects and things. It's quite good and really nice. Both of us were solo acts before we were a band, so we both have our own things that we are used to. It's quite easy to get into a rut when you are on your own making music all day. So when you've got someone to bounce off of, it kinda helps. It becomes different than what you would always do yourself. 
Can you explain the creative process you go into when you are recording? Where do you find that you are most creative together when you are in the studio?
Woodham-Smith: A lot of it is the mindset beforehand. When we are both 100% energetic about it. You gotta have a bit of hype to get something really off the ground. I think maybe later in the production, when you are doing more mixing, you can be a bit more chill with it. But it's almost like you want to be standing up and just throwing ideas out as quickly as you possibly can. Working efficiently and quickly. Also, having everything set up. You got the guitar plugged in, you got the piano plugged in, you got a synth. The pressure is initially to get that good idea. Sometimes the song can take the longest ever and not be the best one. Then the ones that were done in 10 minutes seem like the best thing that we couldn't come up within five hours. I guess it's just the way we do things. 
What would you say is your favorite song that you have written and produced? Why?
Jess Belgrave: I think it's the one that we are going to put out next!
Woodham-Smith: Yeah! The one we are about to put out next [both laugh], potentially is our favorite one. I guess you haven't heard yet, but you will soon. 
Belgrave: I just really love the chorus hook. It flows over everything. It came really naturally and feels really good to sing. And it makes me feel good. 
Woodham-Smith: Yeah, sometimes it's mainly how it feels to play as well. "Naked" I do quite enjoy too. I think that the lyrics… just the fact that we did so many puns in it, I think it's quite funny.
How did that newest single come out? What was the inspiration behind the track?
Woodham-Smith: It was just such a fun one. The initial chorus idea, Jess did kind of as a joke. It was so hot in the studio one day and there was no AC, so we were not having fun at all. She just goes to the piano and says, "I just want to be naked all the time." Yeah [laughs], and we just thought "Oh wow, this is actually great. Let's make a song out of this." It flowed quite quickly and it's just like "I just wanna sit here in my birthday suit. What's my favorite color? Yeah, you know it's nude". It's quite fun.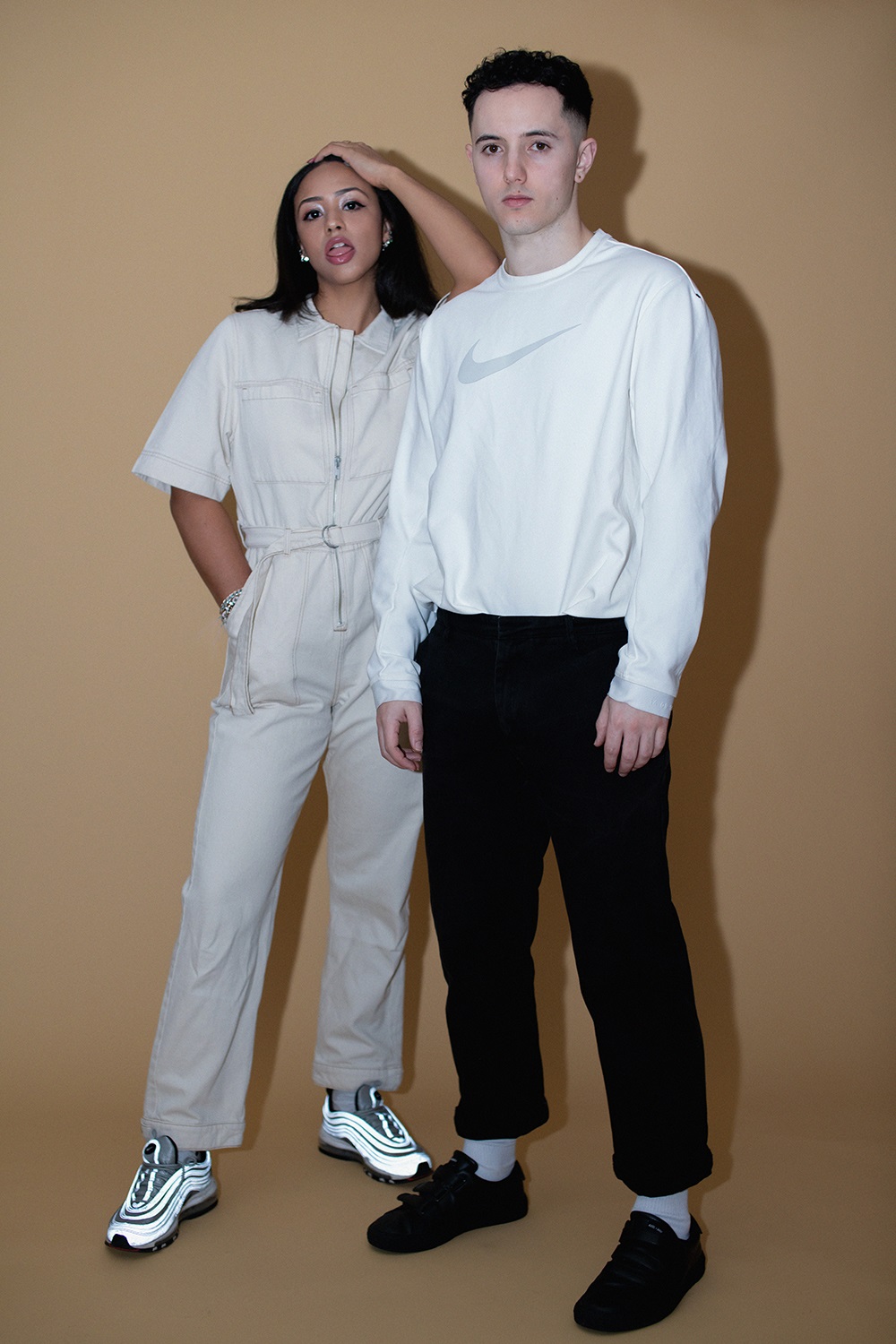 How would you describe your music in three words?
Woodham-Smith: Jess says soulful, fun, and bouncy. Yeah, it's not just fun and bouncy. It's also got the soul in it.
Who would you say are your musical influences?
Woodham-Smith: I feel like it's quite ranging at times. I'm quite inspired by the stuff I've listened to over the years. We were both into the London indie scene when we were younger because that's just what was around. You know, people like James Blake, who went to our uni. 
Belgrave: Aaliyah and Ashanti are my favorite, go to ladies of R&B. That kind of a voice. I feel like I've got that in my voice.
Who are some artists that you have been listening to lately? Who are some artists in the latest music trends that you like?
Woodham-Smith: The new James Blake album I really enjoy. I like the way it's still classy but has that kinda more moderny trap moments to it. In a completely different section than that, do you know new Men I Trust song called "Show Me How?" I really like that song. Yeah, and just listening to new music. There's also this girl called Biig Piig, who I really like as well. She makes kinda jazzy hip hop stuff but with vocals on top. It's good. 
If you were not musicians, what would you be doing?
Woodham-Smith: I feel like it's very hard to imagine not doing music as the main thing. I guess we would still be doing the visual stuff and making videos. It's one of those things where I definitely think that everything we do links back to music. Even the visual stuff we do is all music and we don't make any videos except for music videos really.
What is your earliest memory of music? When did you know that you wanted to make it a career?
Woodham-Smith: For me, my mum dragged me to choirs when I was around three years old. I was sorta doing singing from so young. I feel like I've always wanted to do it. It's been my favorite thing to do early on. As soon as I had a computer, or even access to one, I would get Garageband on it and throw some loops together. I think there were a few moments but writing my first song on the computer and being in all those choirs from when I was younger. And Jess saying the same kind of thing for her. 
Belgrave: I've been singing since the day I could open my mouth [laughs]. 
You mentioned before that the new visual is coming out soon. That's exciting! What's next for you? Are you working on new music after that? Do you have plans of touring in the future?
Woodham-Smith: We are going to be playing a few shows in London in the next few months, which will be good. Hopefully be playing more and more. Mainly, we are just writing a lot. We are going to be releasing more and more music. I think more singles, then an EP. In previous years, we've put a song out and kind of given it a lot of space. We are trying to just give a bit more. Play a lot more shows and release a lot more music. Be a little more consistent, I guess. We feel a bit more like we know what we are doing and who we are. We've done a lot of working out before and I think we've seen a lot more. We've got so much music and we are so excited to share!
How do you want yourselves and your music to be remembered by?
Woodham-Smith: I think we want to be remembered as something that is fun but also has meaning to it. Pop that has that has a deep side to it.
— — — —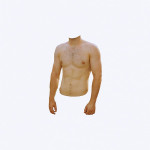 ? © Temptress
:: Stream Temptress ::