With their debut album This Is How I Let You Down, The Franklin Electric found themselves stirring up quite the storm with their smooth indie sound. Their debut opened up quite a few doors for them including tours all over the world and opening up for some of the biggest indie artists in the scene, including Ben Howard and Mumford & Sons. With such tremendous success, the Montreal natives left some pretty big shoes to be filled by their next album.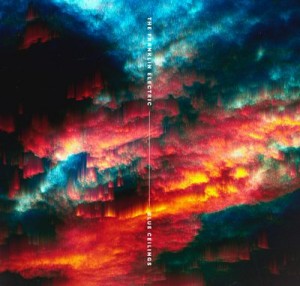 Luckily with the release of Blue Ceilings (February 24, 2017 via Indica Records), they stepped right into those shoes perfectly while at the same time taking themselves to the next level.
It is no surprise that The Franklin Electric have managed to get where they are today between their hauntingly beautiful lyrics, soulful melodies, and the immense talent of the main man behind it all, Jon Matte. Matte grew up constantly surrounded by music and fell in love with it at an early age. That love of all types of music is one that he carried on throughout his adult life and eventually is what led him to write his own. You can feel that deep love throughout every single song on Blue Ceilings and that is what constantly brings you back for more.
Blue Ceilings – The Franklin Electric
A CONVERSATION WITH THE FRANKLIN ELECTRIC
Atwood Magazine: Let's start talking about Blue Ceilings - congratulations on the release, first of all!
Jon Matte: Ah, Thank you.
Can you tell us a bit about where you drew inspiration from while recording the album?
Jon: Well, the record was kind of made in between tours of the first record which we were lucky enough tour for very long time. So every time I'd come home I'd go lock myself away and head into the studio and we'd write songs. Then go back on the tour and come back and keep working. I guess over the past year and a half there's been a lot of a lot of bands we've opened for, stuff played in the van, on the road music, and just all these new influences. I think the biggest challenge for us is that we don't really fit into a specific category of music it's not just new rock it's not just folk; so overtime we crafted our own niche and fanbase and we wanted to make a record that was a blend of all that while still representing what we do. Our aim was to pull together all the elements of folk, indie rock, and even some pop to make this the best possible record that we could. Then with that we just kind of made this hybrid record that came about slowly but we're really happy with it and it came to life and by the end of it we were really understanding the personality of the record.
Our aim was to pull together all the elements of folk, indie rock, and even some pop to make this the best possible record that we could.
Tell us a bit about the name of the album.
Jon: We called it Blue Ceilings, which was a reflection of the limitations that we all face in life and on all aspects of life, emotionally and career wise and whatever else it is. It's about dealing with that but also being able to find some sense of freedom for your art and keeping some honesty within the limitations of let's say a ceiling or really any limit that you have.
It's kind of like living with a box but having to find yourself and your creativity within the box?
Jon: Yeah of course, it's the irony between the sky's the limit, but the ceiling is really just right there – really.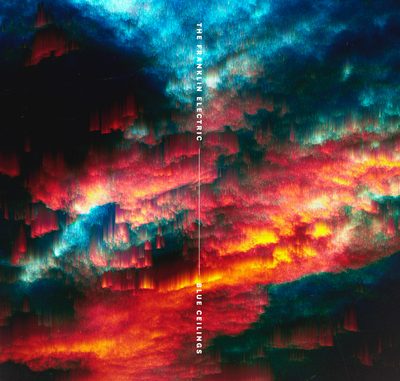 Do you find that you had a favorite song while recording the album or after you finished recording the album? Did any song almost not make it onto the record?
Jon: There's a song called "All Along" that almost didn't make it, we did it like a year and a half ago but listening back I really just didn't like it. So I went back and redid the drums and re-sang it, and just re-doing the percussions and all that stuff kind of revamped it and then it definitely made the cut. The most special song while recording was "It's Taking You," which is a slow ballad and I loved it from the very second that I did the improv piano demo. Everyone that heard it was like, wow that's cool — we just kind of laid it down. It works perfectly on the album and it works live, it just sort of works altogether.
You mentioned that you don't really have a genre you fit into, which is extremely important in this day because indie music really is an over-saturated market. There has to be something that separates you from everyone else. What do you think that you guys have, that is different than every other artist that is out there trying to make it?
Jon: I think that it's very tough to set yourself apart from the rest of the crowd, and I'm not the one to judge the people that listen to music. But I think for us it's the honesty that we put into the lyrics and our music as a whole. The whole reason we make music is to express ourselves and we try to do that as honestly as possible.
The whole reason we make music is to express ourselves and we try to do that as honestly as possible.
---
Let's change direction here a bit and talk about streaming. As a consumer, I love services like Spotify - I think that they make it really easy for fans to access a copious amount of music. Yet of course, we know that artists don't collect a whole lot of revenue from streaming, so what is your opinion on it?
Jon: It's a bit of a weird thing to me I don't completely understand it but I know it's definitely a hit for the industry and artist aren't making as much money. I know they've been trying to figure out how to pay composers off of streams; the record labels will take a small amount of money off of the stream but the composers are getting any of it.
It's hard because we've moved away from the era of buying CDs and as great as streaming is, you have to make sure the people are getting paid for their work. There has to be some sort of balance between the artist making their money and the people getting access to the music.
Jon: Yeah the industry as a whole as to find that balance.
I have a few more questions and we are going to lighten the mood up a little bit here. If you had one artist, either dead or alive, that you can play with who it be?
Jon: I would love to play with Chet Baker, which I know is sad, but still I would love to sit in and play trumpet with Chet Baker while was on heroin (laughs). Also sitting in on a session with James Brown would be cool.
You have some rather interesting choices, it's good - I like it. So to wrap this all up, where do you guys see yourselves as a band in 5 years?
Jon: I don't know we're just doing this and we're lucky be able to do this and have a humble career and we are building internationally and more and more people are getting to know us. We just want be be able to continue to meet  new people and see other countries and just keep making music.
Yep, just keep doing what you're doing!
Jon: Yeah, there is no stop for us – there's no "yeah I want to get here," whatever that is; my priorities are so much different than that.
Yeah, there is no definite end goal like I want to be playing stadiums or something like that.
Jon: For us, it's just the more people that are listening to our music and can relate to our music, then we're doing something completely right.
— — — —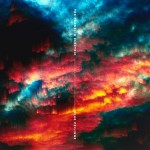 photo © 2017
:: Listen to The Franklin Electric ::