Mt. Joy, Snail Mail, Peace, DBMK, NoMBe, The Wonder Years, The Weeknd, Charlie Puth, Jonny Greenwood, First Aid Kit, Johnnyswim, Drew Holcomb & The Neighbors, KIDS SEE GHOSTS, Leon Bridges, Blossoms, Neko Case, Dream Wife, Mainland, Lake Jons, Flowertruck, Bahamas, Sloppy Jane, Janelle Monae, JPEGMAFIA, Kendrick Lamar, Ruel, Kacey Musgraves, MIKE, Demo Taped, Tierra Whack, Denmark Vessey, Lonely Benson
— — — —
— —
As hard as it is to believe that 2018 is half over, these past six months have already provided an incredible array of great new music! Atwood Magazine is proud to present our staff-procured list of 2018's Best Albums… Part 1, in no particular order. From dazzling debuts by Mt. Joy, NoMBe, Snail Mail, and Dream Wife, to movie soundtracks, collaborations, and surprise returns, these are our favorites – the albums that have influenced us the most, capturing both our ears and hearts.
Best Albums of 2018, Pt.  1 – Atwood Magazine
by Mt. Joy
Mt. Joy's self-titled debut album is like a fine wine: The more you sit with it, the better it gets! Mt. Joy melts passion and pain, pleasure and sorrow into an emphatically expressive outpouring of colorful, catchy and thoughtful indie rock. From the powerful heart-on-sleeve opener "I'm Your Wreck" to the insanely catchy anthem "Jenny Jenkins" (where every line is a singalong moment), Mt. Joy pack their debut with potent musical and emotional hooks that keep us coming around to it time and again – whether to indulge in the way a song makes us feel, or to experience the full weight of this transformative, coming-of-age record.
Through tussles with love and distance, and gritty choruses brimming with a lust for life, Mt. Joy paints a portrait of lost souls traveling down the open road. The possibilities are endless, which is as exciting as it is nerve-racking – but hey, it's an open road. Still, if you shoot for the moon, you just may get there. Heartfelt and honest, Mt. Joy's debut is a thing of beauty; its unique blend of rock, blues, folk, and Americana styles allows the charismatic band to introduce themselves through a fully-realized sonic palette of texture and feeling. Be sure to catch the band on tour throughout 2018; they pack as much, if not more energy and electricity into their live shows, which is really saying something, all things considered. Mt . Joy have that special spark, and they're destined to go far. – Mitch Mosk
---
by Snail Mail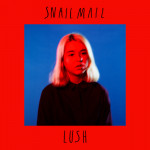 Lush, Snail Mail's highly anticipated debut, is nothing short of absolutely amazing. Through her heartbreaking, raw lyrics and intricate melodies and guitar riffs, Lindsey Jordan crafts a beautiful story of young love in Lush's 10 songs. Jordan is a warm, complex protagonist to the album's story. She navigates her emotions with an uncharacteristic boldness, diving headfirst into love and giving in to the deepest of feelings. The best part about Lush though, comes after it's over, when you realise that even though the album is over, its spirit still lives inside you. Jordan thread an invisible line between listener and artist, one that can't be broken because of the universality of her experience and the transparency with which she told her story. The story of young love can be told one thousand times over, but few artists are capable of transcending this narrative and creating something truly meaningful and unforgettable – Jordan can, and with Lush, she did. – Nicole Almeida
---
Kindess Is The New Rock N' Roll
by Peace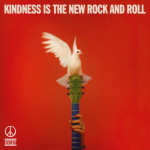 Out of all the albums released this year, the only one that's lived up to my expectations has been Peace's Kindness Is the New Rock N' Roll. . .perhaps because I ditched my expectations to begin with. Peace has always thrown curveballs, and the singles released prior to this album ("From Under Liquid Glass," "Power," and "You Don't Walk Away From Love") were as varied in tone as can be, leaving curiosity in their wake. After an album as explosively exciting as Happy People, I didn't find myself asking if their new music would live up to the hype: I found myself asking just how the Koissers and company would subvert any expectations their fans and critics might have had. The result was an album that we might not have thought we wanted, but an album we absolutely needed.
Kindness Is the New Rock N' Roll acts as an album that sets out to prove its title. It's a collection of songs united under a loose banner; that love and kindness are as revolutionary now as the genre that shaped popular music. Sound radical? Well, it's not: the sentiment taps into the rock-music-as-something-that-can-affect-social-change feeling present in the '60s that's largely missing from any music that calls itself rock today.
The album feels much more personal than Peace's last two. Kicking off with "Power," a catchy, ironic tune that flips conventional ideas of strength by hinting that power doesn't necessarily reside in one person, but it's together that we're strongest ("we've got the power, yeah, I know we do"), it's a journey through Peace's range as much as it is an exploration of its title. Gentler but no less passionate tracks like the infectious "You Don't Walk Away From Love," the reflective "Silver Lined," and the heartbreaking "Angel" focus in on particular instances of love writ small, introspection and moving forward, and the desire to keep just one person from pain. In "From Under Liquid Glass," frontman Harry Koisser looks unflinchingly into the face of mental health and describes what he sees, delivering some of the most mature, powerful vocals of the album, if not of Peace's music so far.
Perhaps most striking is, fittingly, the title track. A power ballad for a new age, it calls us to remember our shared humanity and act on it through the simple line "Kindness is the sign that we've evolved." Idealistic? Yes, absolutely. And yet when Peace deliver the sentiment, it's one that even the most cynical will find themselves wanting to believe. It's a quietly explosive act, to call people to kindness and compassion in a world that can seem to do nothing but hate. In doing so, Kindness Is The New Rock N' Roll is more radical than it seems on the surface, and ultimately its overall message of hope stands out from anything else I've heard this year. – Lindsay Call
---
Headlights for Eyes
by DBMK
Squeezing in just before the halfway point of 2018, DBMK's third full-length record, Headlights for Eyes, might just be one of the best offerings in music in recent memory. The Tampa-based electro-pop band had already seen impressive success with their previous efforts, with their song "Pills" garnering over 1.3 million streams on Spotify, but it's Headlights for Eyes that truly takes the group to the next level. Through cognizant lyricism and lush instrumentation, DBMK curates 42-minutes of pure narrative brilliance, elucidating everything from life, love, insecurities, and finding meaning in it all. Each track uniquely explicates these themes in their own ways, and there is definitive, tangible growth from beginning to end; the first half of the record appears to be defined by one's relationship to another person, while the second half feels ostensibly concerned with one's relationship to oneself. Headlights for Eyes is a musical amalgamation of true self-deliverance, navigating and delineating what's been learned along the way. – Maggie McHale
---
by NoMBe
There's no singular way to describe NoMBe's debut album: Ambitious in both scope and scale, the 18-track They Might've Even Loved Me is a multicolored tapestry of influence and inspiration. Emotionally, it's a record of connection – a collage of past and present relationships; of love; of sex; of familiarity and separation, seduction and reflection. Musically, it's a cohesive chameleon: NoMBe creates and deconstructs these intimate moments through vast, vibing soundscapes that defy any traditional understanding of genre. Establishing himself at the highest bar possible, NoMBe envelops his listeners in a psychedelic soul rock fusion that is as fresh as it is sexy – an inimitable signature sound, if ever there was one.
A record whose impact only grows stronger over time, They Might've Even Loved Me is a memorable introduction to an artist of great promise and unparalleled talent. NoMBe serves both as our guide and entertainer as he takes us on a journey of truly epic proportions. A magically breathtaking, showstopping experience, the hour-long record ends just in time for us to play it again. – Mitch Mosk
---
Sister Cities
by The Wonder Years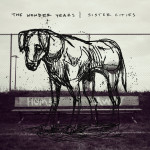 On their sixth studio album, The Wonder Years have kicked up their ambition and tightened any loose ends from No Closer to Heaven. It's the album that features some of their most dynamic performances, and on the album's accompanying tour, they've never sounded tighter. The album's theme of people banding together regardless of distance or difference is a message that seems to resonate and stand more important now as it did when the album was being promoted and upon release. The band can deliver teary-eyed emotionality on ballads like "Flowers Where Your Face Should Be" or on the catastrophically epic monster that is "We Look Like Lightning." The band still takes the occasional political aim, but it's less pointed on Sister Cities than it has been on previous albums. The title track is about the unity of all people, "Pyramids of Salt" reflects on taking a stand with little impact, and "The Orange Grove" aims directly at politicians masking their beliefs with empty promises. Sister Cities isn't an album that claims to have all the answers, but it's an album that shows that across cultures we're not that different.It offers compassion, perspective, and understanding in a tumultuous world. – Jimmy Crowley
---
by The Weeknd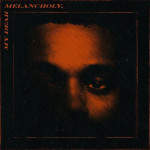 There's something about The Weeknd's sound that's just so contagious. I've been addicted to it since his first EPs, and have evolved with his music as it's changed. That being said, it's refreshing to hear his return to his roots, something darker and more seductive. My Dear Melancholy, is incredibly tense and therapeutic. It's the most vulnerable we've heard the somewhat cocky performer, and it's the first time he's spoken about such raw pain. The whole EP is a tribute to a lost love, and it's powerful. Lyrically and sonically, the EP is devastating in a way that's utterly beautiful. It's the definition of pain becoming art, and it's a special thing for someone usually so scripted to share. – Kelly Wynne
---
Voicenotes
by Charlie Puth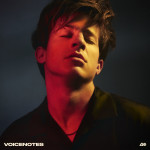 After his debut album, Nine Track Mind, was harshly judged by critics in 2016, Puth had a lot to prove with his sophomore LP, and he delivered with Voicenotes. The whole album is extremely cohesive while still incorporating a variety of sounds and styles that seem to be right in Puth's wheelhouse. The funky basslines paired with soulful riffs and spotless falsetto vocals are some of the best I've heard in a long time when it comes to mainstream, R&B infused pop.
The album is a quick and easy listen from front to back, and you'll definitely want to hear it that way. My personal favorites are the vulnerable "Patient," silky smooth and catchy "BOY," and the plucky, groove-tastic "LA Girls." Each guest on the album seems like a bit of a surprise, but they're all well integrated and allowed to shine. From Kehlani's confident, sexy verse on "Done For Me" to Boyz II Men's angelic harmonies on "If You Leave Me Now," and of course, the legendary James Taylor on "Change," we get a little bit of everything.
Charlie Puth proves himself to be a truly multi-talented artist by writing and producing on every track, and his technical ability shines. Lyrically, they're all powerhouses in their own right and Puth's vocal ability makes even seemingly simple verses cut deep and hit home.
These mistakes, I've made my fair share
When you needed me, I wasn't there
I was young, I was dumb, I was so immature
And the things that I did made you so insecure
But baby, I'm still your man, I swear
What I love most about this album is the fact that Puth seems to be having fun in his element, and that really translates into the music. I can't listen to Voicenotes without singing along, wanting to get up and dance or being completely absorbed. It shows restraint with none of the tracks overstaying their welcome and a real knack for seamless, infectious production. As fun and undeniably mainstream pop the record seems to be, it's extremely thoughtful in its execution and has a potential for staying power that most radio-friendly rbeleases don't. For anyone pinning Voicenotes as just another generic, "Top 40" pop album, give it a chance and I'm certain you'll find something you love. – Alex Killian
---
Phantom Thread (Original Motion Picture Soundtrack)
by Jonny Greenwood
It's hard to overstate the role of music and soundtracks in the movie-viewing experience. Often times, music provides a beautiful accompaniment to the action taking place on screen, and at its best, it offers further insight into the characters' behavior. The Oscar-nominated original motion picture soundtrack for the film Phantom Thread is no exception. Phantom Thread is yet another collaboration between acclaimed director Paul Thomas Anderson, and Radiohead guitarist and composer Jonny Greenwood. Greenwood is no stranger to scoring movies, having worked on several of Anderson's previous films such as Inherent Vice, and There Will Be Blood.
The Phantom Thread soundtrack is no less cinematic sans its accompanying visuals. In various interviews, Greenwood revealed that he composed the score with the fictional protagonist Reynolds Woodcock in mind, imagining what the renowned fashion designer would have listened to in 1950's London. The resulting soundtrack is evocative and emotional, with many tracks dominated by the piano or a full string section. Brimming with romantic string arrangements, the music is far less dissonant than Greenwood's previous solo material. Much like the opulent clothes and dresses displayed on screen throughout the film, the orchestration is lush, befitting the characters and time period of the film. The music also provides an emotional undercurrent to the film, in some ways acting as a surrogate for the emotions Woodcock is unable to express verbally. Like all good albums, the recurring themes and motifs that run through the soundtrack reward repeat listens, and in many ways, Greenwood has created a soundtrack that is truly timeless. – Carmen Chan
---
by Soccer Mommy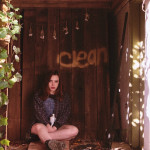 Soccer Mommy's Clean arrived at the end of winter as the perfect album to warm you up during cold, snowy days. Sophie Allison tells stories about falling into and out of love as a young woman in this introspective and breathtaking album. Every track is coated with vulnerability, and Allison possesses the ability to tell stories like no one else. She translates personal experience into universal tales of personal growth and loves that come and go. Bare, polished, and vulnerable to the point where it sometimes hurts, Clean promises to be one of those records you revisit, rediscover, and nostalgically sing along to constantly. And it's definitely one of those records that gets better after every listen. It has the power to transport you back to your youth, and make you relive your first love and heartbreak, and even the silly insecurities you eventually grow out of. Clean's strength lies in its overwhelming honesty, relatable protagonist, and fresh, good melodies. – Nicole Almeida
---
by First Aid Kit
2018 was only 2 weeks old when First Aid Kit released their fourth album, Ruins. Rich with FAK's signature reflective lyrics and swelling harmonies, Ruins was molded by the twisting feelings that bleed from a broken heart. Ranging from music that wonders, "Why do I keep trying to be someone I'll never be?" ("Rebel Heart") to a raucous bar room hootenanny accompanied by a fanfare of horns and screaming friends/family ("Hem of Her Dress") you certainly do not need to be in emotional anguish to truly enjoy this collection of earthy and heart full tunes.
Mellow and resonant, First Aid Kit's Ruins makes for a great soul searching, beer flavored, summer night's, porch sit. – Ilana Kalish
---
Goodbye Road
by Johnnyswim, Drew Holcomb & The Neighbors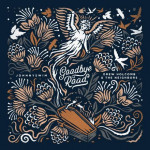 Goodbye Road is a mini-masterpiece created by Johnnyswim with Drew Holcomb & The Neighbors featuring Penny & Sparrow – born out of pure passion and love for music – this is an EP made by music lovers for music lovers. As simple and pure as it can be. "Ring The Bells" starts the EP off with a bang – a rallying cry not to be ignored, and quite frankly, one that needs to be heard in the world we live in today. "Just Your Memory," quickly follows, bringing down the tempo to a heartbreaking ballad with melody's as beautiful as the harmonies. The harmonies on this entire EP deserve a standing ovation. Peaceful and strong, heart-wrenching and joyful, capturing emotions through octaves and notes. "Goodbye Road," the title and the third track on the EP is quite possibly one of the most beautiful songs I've ever heard. Through a change of octaves, an unexpected hymn to Amazing Grace in the outro that will send chills down your spine – this song, to me, is why people fall in love with music. The EP closes out with a peaceful Tom Petty cover and a Goodbye Road reprise. Short and sweet, as epic as ever, this EP is definitely the best thing I've heard all year. – Kelly McCafferty
---
by KIDS SEE GHOSTS
I feel free. Over the past few weeks, Kanye West has produced some of this year's greatest albums. It started with Pusha-T's DAYTONA; a glitzy return to form for the famous gangster rapper. Then came West's solo album ye; an open invitation to look into his bipolar attitude and gratefulness towards those he loves and admires. A week after, he released a collaborative project with Kid Cudi titled KIDS SEE GHOSTS.
Going into the album, I had more doubt than hope. Although West had a kill streak alive with the last two albums, Cudi on the other hand has been a complete and utter trainwreck. Ever since his debut studio release Man on the Moon, his artistry devolved into a depressing and disgusting pile of drug-induced vomit. I'm surprised he's still relevant after he dropped Speedin' Bullet 2 Heaven; an album I would use over water-boarding to torture someone.
Somehow, someway, the two of them did it. Kid Cudi dug himself out of his grave after going to rehab for drug addiction, and Mr. West opened up even further in this personal collection. The album bounces from glitzy bars to dirty production, even including a lo-fi Kurt Cobain sample in the closing track. Cudi returns to form with tracks like "Reborn" and "Cudi Montage," where he sounds like what could have been the natural progression from Man on the Moon if it weren't for his battle with addiction. Even though this album runs only 23 minutes, it feels far longer due to how each track sends you to a world where time runs on the duo's schedule. If this is up for a Grammy nomination in any category, I'm putting my money on it winning. – Lucas Koprowski
---
Good Thing
by Leon Bridges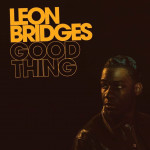 Leon Bridges' sophomore album is bold, fresh, funky and fun. It's a tribute to the past, with jazzy, groove powered songs such as "Bad Bad News" and the tender slow-burners like "Beyond." But it's also a look to the future with new spins on disco-dance ready jams, injecting them with splashes of funk. A singer with a timeless affability, listeners will be drawn in by Bridge's effortless falsettos and fervent blues-tinged crooning. As always, Bridges draws on his expert knack for blending, as he mixes together the glittering flavour of the 70s with the sounds of early 2000s R&B, his vocals as smooth as ever. The production is sleek, the melodies, swinging, his voice, caramelized. There's still the retro playfulness alive from his first record, but this time around, instead of 60s soul he experiments with a melange of sounds spanning decades. There is more guitar than ever before, saluting his Texas roots. If Coming Home was Bridges' homage to the black artists who paved his way, Good Thing is its younger, more adventurous brother who has paid his dues and is ready to take a spin on the dance floor. Soul music in the 2010s hasn't been this much fun in a long time. – Natalie Harmsen
---
Cool Like You
by Blossoms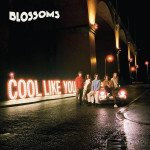 Cool Like You manages to maintain the essence of the Blossoms' brilliant debut while representing a definite evolution in the band's sound. Throughout, they expertly experiment with synths to create a record that is as nostalgic as it is modernistic.
Leading into the album with the first two singles is a bold move, signaling the confidence the band have in the following tracks. This confidence isn't misplaced as Cool Like You utilizes sincere lyricism along with throbbing synths to represent an intertanglement of intertwined emotions. The album's closer "Love Talk" is likely to occupy the same place in peoples' hearts as "My Favourite Room," from the band's self-titled debut. Both track minimize instrumentation to place an emphasis the relatable emotions stemming from frontman Tom Ogden.
Alongside the two singles, tracks "How Long Will This Last?" and "I Just Imagined You" serve as definite highlights, both conveying an undeniable sense of frantic urgency. Cool Like You is only the band's second album, but its strength easily shows that Blossoms could soon be headlining festivals. – Luke Pettican
---
by Neko Case
Neko Case is one of those artists who sometimes causes me to question why anyone else even bothers writing music. Her particular brand of alt-country/indie-rock is one that is so unique it defies its own genre(s). Case has long been a prolific figure in the music world, singing with bands like The New Pornographers and The Dodos, recording with k.d. lang and Laura Veirs, and churning out impeccably written albums. Hell-On comes after a five year solo absence, instead releasing White-Out Conditions with The New Pornographers and case/lang/veirs with the aforementioned women. The album is a collection of glimmering gems – stories ranging from cruel to bittersweet, admissions of longing and of skepticism about humanity. Case's writing is as good as its ever been, but she feels particularly on top of her game on this record. Her long-standing collaborators shine in co-writing credits. The album is full of collaborations, but Case's self-production and singularly recognizable style is still at the forefront – not to mention her voice, a force of nature in itself. This album demands your attention, and it's well deserved. There is a depth present here that pulls you under and spits you back up on the other side, ready to dive back in. – Mariel Fechik
---
by Dream Wife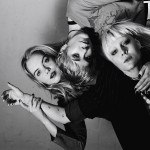 Dream Wife's self-titled debut was the perfect start to the year. Their badass, empowering take on punk, rock, pop (and just music and life in general, really) never fails to deliver. Track after track, you feel like you're uncovering another aspect of a woman's multi-faceted personality and realizing that rules that society tries to impose on you – whether that be about victim blaming, if you're acting your age,if you just feel like making the first move, embracing your sexuality, and making out, or if you just feel like falling hopelessly in love – are nothing, really. They carved out their space in the music scene at the perfect time, providing women a safe space to rock out at at their shows, and just gifting the world with their incredible music. Their debut album proves that Dream Wife have so much to offer and so much to say – and you'd be a fool for not listening and taking note. – Nicole Almeida
---
Villains EP
by Mainland
LA-by-way-of-NYC band Mainland have traversed through their musical career at their own pace – and everyone follows accordingly. With their EP Villains, their first EP since 2015, the group debuted a mature sound that categorically distinguishes them as they've embarked on this sonic journey. The five-track record opens with its eponymous track, a fist-pumping, autonomous headbanger that introduces Mainland and their new sound with full force. Subsequently, Villains treks through its efficacy, with the EP's singles "Hometown" and "I Found God" firmly denoting the desire for something better, and acknowledging that it's out there, somewhere. The remaining two tracks, "Stand By Me" and "Rituals," too, offer additional insights into wanting more than what's just routine, and speaking desire for change into existence. Villains takes a firm hold of self-sovereignty, guised beneath infectious riffs and addicting melodies. It may have taken three years, but Villains was well worth the wait.  – Maggie McHale
---
by Lake Jons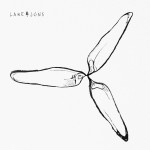 Connection is sacred, which is why it took a band isolating themselves in a forest to capture the deeper beauty of human connection. Lake Jons' self-titled debut album Lake Jons is an atmospheric folk/pop journey through purpose and belonging, togetherness and solitude, understanding and separation – and underlying it all, true human connection. Perhaps it is only when we are deprived of things, that we truly come to understand their significance. This is the case through love and loss, movement and separation; it stands to reason, then, that limiting human connection might give an individual more perspective on its important role in life. It certainly worked for Lake Jons – the Finnish trio of Jooel Jons, Mikko Pennanen, and Jaska Stenroth retreated to a humble cabin deep in the forest to realize their debut album.
A sweeping, multi-textured record that taps sound sculpture as a vessel for natural emotion as well as ethereal sensation, Lake Jons introduces its namesake as a creative tour-de-force – a band dearly dedicated to their art, who will go that extra length to craft the perfect song, every time. Jooel Jons' warm, gentle voice melts into the surrounding instrumentation, allowing music and lyrics to thrive off one another and work together in crafting exciting, cathartic musical spaces. Catchy, singalong choruses in "Colors" and "Breathe Out the Fumes" intricately weave lyrical depth with melodic vibrance; elsewhere, the somber "Think of It" and bittersweet "Pocahontas" offer moments of intimacy and crystalline beauty.
Lake Jons, with its cohesive textures and dynamic flavors, is a timeless testament to human connection and musical substance. Its exciting musicality blends folk, rock, psychedelic and pop elements into something that is decidedly new, taking listeners on an adventure they'll want to return to over and over – each time basking in the band's fresh sense of wonder, while perhaps discovering something new – whether it be an inventive guitar lick, a clever line of prose, or something else altogether. All in all, Lake Jons came out of the forest and into the spotlight with spirited enthusiasm and breathtaking grace. – Mitch Mosk
---
by Flowertruck
With a nice even blend of post-punk and synth-pop rhythms, Flowertruck's Mostly Sunny is the answer to what my summer anthem will be. It's vibrant, it's colorful, and it never fails to get me moving, and I simply lose myself with every drum beat and keyboard stroke. My favorite aspect about them is the chunky Australian vocal work that adds an immense amount of charm to the band as a whole. They gave listeners a taste of what their sound is all about with their 2016 EP Dirt, and this debut had everything that made Dirt phenomenal and turns the dial to 11.
With tracks like "Falling Asleep," you immediately feel the frantic nature of the song as the slick guitar melody, synths, and percussion combine into this singular source of unfettered summertime joy, or in the case of the track, a reminder that your day is about to be wasted. Either way, you'd be hard-pressed not find your feet moving along to the jangly beat. But like the summer season, not all days are fast-moving; some take their time and build into something tremendous. With the track "Dying to Know," a touch of the piano is thrown in which adds another layer to the already established sonic sound. It's one of the slower tracks, but towards the track's close, the listener is treated to a bustling arrangement of instruments that leave smiles on those listening.
I might be eager in saying this, but I think Mostly Sunny might just be my album of choice for all my future summer adventures. Equal parts high energy and docile melodies – a great description of what one can expect during the days of the season. – Adrian Vargas
---
Earthtones
by Bahamas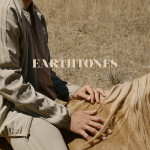 There is simplicity to this record's music that is so soothing, yet so powerful. What attracts me to this record is the rawness and vulnerability displayed within the lyrical content, which is allowed to be the main act, as the music itself is free-flowing and serene. Afie Jurvanen isn't trying to hide anything in Earthtones, as even the song titles ("No Expectations," "Alone," "No Depression") give away some of the themes he's creating.
But while he's vulnerable, he sounds almost flippant when singing out about such deep topics. "To be left all alone, to never pick up the phone, and all the things I learned I guess I learned on my own…" is almost spoken as a very simple drum beat is played and two guitars quietly speak to each other in the background. It strikes me because this track, "Bad Boys Need Love Too," sounds playful, but is trying to get at something much bigger. He does the same thing with "No Depression," singing "Peace and quiet were here before, but they both walked out the door and left me with depression," in a very matter-of-fact sort of way. Sounding Island-y (and a little twangy when performed live), it's not what you'd expect to hear when realizing an artist is singing about struggling with depression, which, in my opinion, makes it all the better.
My personal favorite from the record "No Expectations" is purposeful, atmospheric, and contains within it a little rock n' roll. It's a track that is trying to find the middle ground between the good and the bad and trying to approach life with the intention of having no expectations. I think it brings a soothing effect to the album, and beautifully helps to tie together the record's themes.
Bahamas gave us a beautifully understated record about the trials of life and trying to work through them. Because this record discusses themes that affect all people, it's solidifying itself as something that is timeless. – Sara Santora
---
by Sloppy Jane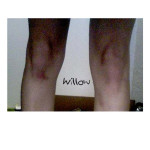 Sloppy Jane is often put in the category of art rock with their bizarre musical performances and onstage antics, but don't let the theatrics fool you– Sloppy Jane is a musically complex twelve piece that blends multiple styles, genres, and poetic lyrics that pull at your heartstrings. With carefully curated performances to support their debut full length album, Sloppy Jane has created something that is more than just an album– it's a feeling.
Willow is a 40-minute concept album that seamlessly blends vastly different styles into one cohesive piece of rock and roll. From start to Sloppy Jane takes you on an emotional journey, following the life of Willow, a stripper in Inglewood who runs away to the desert. The album blends folk, punk, and bits of classical styles to create a soundscape that would make the likes of Frank Zappa and Marilyn Manson proud. Listening to Willow from start to finish with no breaks in between is one of the best gifts you can give to your eardrums. – Carolyn Fasone
---
Dirty Computer
by Janelle Monae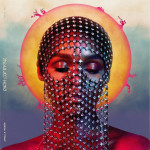 Dirty Computer sees Janelle Monae's glorious return to music, after appearances in critically acclaimed films like Hidden Figures and Moonlight. And, to nobody's surprise, her latest album was met with similar praise. I personally enjoy cohesive albums, that play with similar tones, but in interesting ways throughout. However, Dirty Computer doesn't follow this pattern, instead; it changes it's sound at the drop of a hat. The album evolves with each song, and this is significant especially considering the variety of topics Monae covers on her latest release. 'Pynk' reflects on Monae's sexuality, with mellow verses that transition into a catchy, roaring chorus. Meanwhile, 'Crazy, Classic, Life' and 'Django Jane' are grandiose, and filled with attitude, respectively. The latter in particular serves as a poignant commentary on femininity, and race. The greatest achievement with Dirty Computer is its ability to tackle multiple themes on a singular LP, and considering the themes incorporated here; this is perhaps a reflection on the various facets of Monae's identity, and how they all connect and affect each other. Her race and her sexual identity and her gender all interconnect, and none are mutually exclusive. Similarly, the album's accompanying 'Emotion Picture' mirrors this with it's own visual depiction of these themes, and how they connect. But, regardless, Monae has returned to the music industry with her strongest record to date: a rousing, politically charged album that masters every aspect of songwriting, and production. – Matthew Tordoff
---
Veteran
by JPEGMAFIA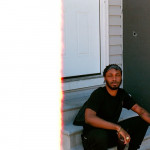 This is the best rap album released so far this year. No one else in the scene can match the animosity and precision that JPEGMAFIA hits across this album. His flow grinds the sharpest of tongues down with aggressive delivery on top of the dirtiest production to come out of a rap act since Death Grips. From top to bottom, each track brings its own personality and meaning behind the veil of grimy, experimental trap. The Baltimore native destroys any and all expectations for someone so unknown outside those who followed his previous album Black Ben Carson and collaborative project The 2nd Amendment.
The album starts with a upbeat, almost calming instrumental and leads into an aggressive verse that bounces from flow to flow, setting the album's tone similar to the first climb of a roller coaster. The juxtapose-styled track leads the album perfectly into "Real Nega," an intense experience that could make the most vanilla of music listeners turn off Veteran and never return. The beat cuts up a sample of Ol' Dirty Bastard screaming at the top of his lungs in conjunction with a nasty, bangin' percussion sequence that makes the shouting sound like a roaring guitar. Peggy's vicious verse over the intricate production develops the track into one of the hardest songs I've ever had the pleasure of experiencing.
The album jumps from one track to another, each flowing into each other and unique in their own style. Single handedly produced by Peggy himself, this album defines what the rap-game hustle is all about. He produces his own music, he writes his own lyrics, and he doesn't back away from showing everyone what he's capable of creating. – Lucas Koprowski
---
by Kendrick Lamar, Various Artists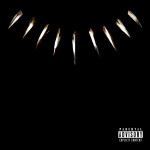 Like the accompanying movie, the Black Panther soundtrack showcases an impressive range of today's most prominent African-American performers. But more importantly, every one of them brings their A-game and contributes exciting and innovative music in their own right. The standout has to be the Kendrick Lamar – SZA matchup "All the Stars," an intriguing duet on paper that is nothing short of gorgeous on record. But plenty of other contenders surround it. While many movie soundtrack collaborations of this nature are uneven, Black Panther manages to hold its ground all the way through. – Josh Weiner
---
Ready EP
by Ruel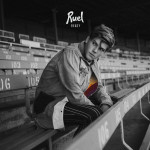 I was less than two minutes into it when Ruel's debut EP literally took my breath away. Released mid-June via RCA Records, Ready is one of the most heartfelt and sincere debut EPs I have ever heard. It's an overwhelmingly vulnerable surrender to the soul full of love, light, and character – the debut everyone wishes they could have, but which belongs to Ruel alone. Echoing the likes of Honne and Sir Sly, with the pop chic of Lorde and Troye Sivan, London-born Australian artist Ruel defies easy categorization while crafting music that is easily accessible and utterly intoxicating. I've fallen head over heels for this record, and once you hear it, you'll understand why:
The nostalgia-inducing, 30-second "Intro" slides right into the heartwrenching "Younger," a surefire global hit if ever there was one. Blending bluesy licks with heavy soul and gospel elements, Ruel delivers a tearjerking, heavy-hearted ode to friendship while lamenting how we drift apart from one another in time. The song offers an intimate space full of appreciation and knowing as the fifteen-year-old (you read that right) sings his heart out. The verses develop the relationship, whilst the chorus evokes that pain of memory, distance, and separation.
Deep in my heart I
Know that it's over
Deleted your number
So I can't call you
Call you my brother
The way that we used to
When we were younger, younger
The entirety of Ruel's Ready captures the young, fast-emerging artist's multifaceted personality, not to mention his powerful potential to be his generation's superstar – a golden-voiced poet with a glimmer in his eye. The EP's title derives from closing ballad "Don't Tell Me," in which Ruel asserts wisdom over age: "Don't tell me I'm not ready" – ready to feel deep feelings; to know what it's like to love; to lose; to mourn; to know suffering; to know joy. Being only halfway through his teens, Ruel certainly did have a lot to prove to everyone – his family, his friends, big hawkish record label execs. But Ruel is Ready: He's proved it five times over on his introductory effort, asserting his musical and lyrical talents through a majestic series of heavy anthems and soulful ballads that cut deep, hitting home every time. I'll say it again: Ruel is a pop star in the making. Just you wait and see. – Mitch Mosk
---
Golden Hour
by Kacey Musgraves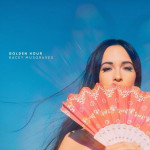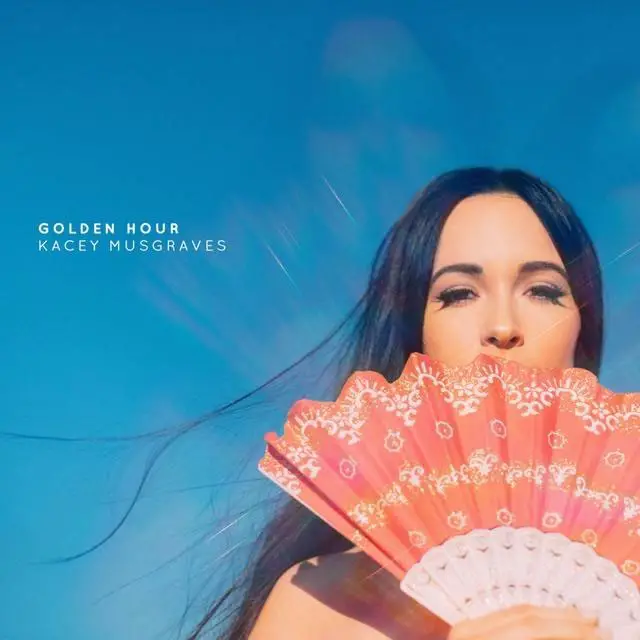 If you look through the hundreds of playlists I've made over the years, it's unlikely you'll find any country artists on them. Until Kacey Musgraves' put out her third album Golden Hour, making it an exceptional stand out to the great albums 2018 has had to offer. It's easy to fall into the depthless trappings of a Country-Pop crossover but, Musgraves implements an infectious tone of psychedelia that creates catchy, bright and shimmery tracks that flow effortlessly along the album. The project is her most personal to date, opening with the biographical "Slow Burn" and taking us through both heartbreak on "Space Cowboy" and "Mother" and new-found love on "Butterfly," "Oh, What A World," and, well, the rest of the album. Her charm that shines through lyrics like, "Cloud nine was always out of reach. Now I remember what it feels like to fly. You give me butterflies," is able to turn even the most love cynics into hopefuls. The Disco meets Country song, "High Horse" is an irresistible dance track that flaunts her Country-Western roots. Golden Hour as a whole feels as glittery as the outfits Musgraves often performs in and it paints the type of colorful and captivating picture that you just can't turn away from. – Shayna Chabrow
---
Black Soap EP
by MIKE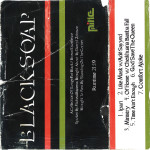 Teaming up with the experimental jazz/rap crew Standing on the Corner, MIKE follows up last year's May God Bless Your Hustle with a cacophonous rejection of current rap trends. Taking inspiration from his mentor Earl Sweatshirt, MIKE embraces SOTC's messy, loose beats with unusual rhymes, sometimes even letting the music stand for itself for several wordless minutes. This is a challenging record in many ways, defying the idea of casual listening, and it requires serious focus to catch everything that he says. The instrumentals don't help much either—their airy, asymmetrical qualities are wildly different from most hip hop tracks you'll hear this year, and they allow MIKE to move past traditional flows in order to convey his lyrics precisely how he wants to, in an almost conversational tone. Maybe the most straightforward track on the project is "Ministry," which finds SOTC and MIKE locking into a groove replete with strange synths and background noise. Though it's sure to frustrate some listeners, Black Soap is a satisfying, promising answer for anyone wondering whether current hip hop has more to offer than trap's generic hi-hat trills and sub basses. – Devin Stuzin
---
by Demo Taped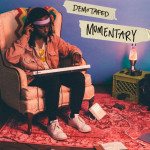 To be talented is one thing. To be talented and have a conscious understanding of oneself and one's emotions is another thing. To be able to combine those together effortlessly, and you've got something particularly special. Atlanta's newest golden boy and brightest rising star, Demo Taped has flawlessly achieved this, and his latest EP Momentary is holistic proof. The EP, released in February of this year, expertly navigates through narratives that remind us it's okay not to be okay, tackling ideals seldom shared so openly in music. Momentary is a glittering gem brimming with dualities: wanting to dance, wanting to cry, looking to the future, reminiscing on the past. It outright acknowledges even the deepest crevices of one's thoughts and emotions, acutely tapping into humanity at its ubiquitous core. Through impressive technicality and production, Demo Taped sings of his most personal life experiences, bringing us into his own personal world. Through his lyricism, he is potently relatable, poignantly traversing themes of mental illness in ways that feel entrancingly redolent. Momentary is an important moment in music; it dives headfirst into seldom-discussed and often stigmatized subjects, particularly for young men of color, opening up a sentient, all-too-important dialogue through layered, digestible beats. – Maggie McHale
---
Whack World
by Tierra Whack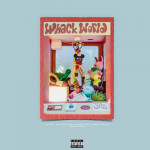 With fifteen tracks, over fifteen minutes, with each track spanning exactly one minute, Tierra Whack's "Whack World" is shot after shot of mercurial eccentricity with no chasers. Less than 30 second in the opening song, "Black Nails," the Philadelphia native simply states "best believe I'm gon' sell if I just be myself," and you best believe it. One falls down the rabbit hole and lands in Whack's World where Whack guides you through a psychic plane of bubblegum dreams, grim nightmares, and the enigmatic spaces in-between. Through her accompanying audiovisuals, one find's Whack grooming a toy poodle, rapping in a bedazzled coffin, and wistfully singing in a graveyard about the death of her "dawg" alongside sock puppets in some sort of estranged Mr. Roger's knockoff. What makes these journeys possible is her deft vocal nimbleness where she can seemingly trade helium-like shrills and exaggerated Southern accents for more mainstream trap-style lyricism. It's eccentric – which makes the album is anything but mainstream and cliché – allowing Whack to transcend the hypersexualized depictions of her contemporary peers to present a world where female hip-hop artists can be unapologetically weird, strange, beautiful, and distinctly, themselves. – James Meadows
---
Sun Go Nova EP 
by Denmark Vessey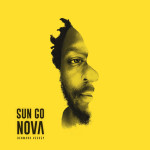 Denmark Vessey linked up with Earl Sweatshirt and Knxwledge for this spring's Sun Go Nova EP, a logical move after Earl once tweeted out support for Vessey's Martin Lucid Dream (and produced one of the record's bonus tracks). The two provide all of the beats over which Vessey raps. The tracks themselves are lush, offbeat (sometimes literally), and dense, echoing both of their soul-driven production styles without necessarily retreading the same terrain. "Sellout" was actually made for Vince Staples originally, but Vessey rides it with such a commanding presence that his version exists entirely independently, rather than as a repurposing.
On the record, Vessey (joined by a handful of featured artists) furiously spits bars packed with puns and internal rhymes, and explores the darker corners of his mind. On "Sellout," which starts off slowly with Vessey meditating, "I promised myself I was gon' be not hype for this/ I'll calm it down, down, down," he quickly explodes into an examination of his anxious psyche. Everything is rapped in a cool, relaxed tone, despite Vessey's determination to pack as many words as he possibly can into every moment. Sometimes the lyrics read like poetry, but nobody could deliver them in quite the same way: "Yo, cartoon shorts can't foil me, Acme hammer oil me/ Walkin' like accordions, victimless sequoia trees/ Sucker can keep the cow we want the three magic goya beans/ You love the style, you need to practice brand loyalty/ Gloatin' and flowin' is the art of flamboyancy/ Catch a forty winks, yeah didn't think the boy can read." These lines open up the curiously titled first track, "Zzzzz," which, along with the rest of this project, should not be slept on. – Devin Stuzin
---
Lonely Benson
by Lonely Benson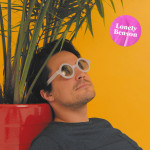 Lonely Benson's debut, self-titled album is breezy yet funky. The album has an all encompassing feel-good vibe that unifies it overall, but no two tracks sound alike. Some tracks have a bossanova feel, with smooth guitar licks and subtle brass hints while other tracks have heavier electronic influences. While "Strawberry Afternoons" has a Latin flare, "Let It Go" is distinctly electronic. Lonely Benson is a genre-defying, easy listening album. Its dreamy elements make it the perfect album for early, sunny, summer mornings and drifting, romantic summer evenings. – Natalie Crane
— — — —