What does the future hold? Getting caught up in what's to come is human, but should it dictate the present moment? San Holo contemplates forthcoming events obsessively on his latest track "The Future," featuring chilling and dreamy vocals by James Vincent McMorrow (June 30, 2017 via bitbird/Columbia Records).
While everyone else
Everyone holds their lives close
I think too much
When I think about the future
Listen: "The Future" – San Holo
[soundcloud url="https://api.soundcloud.com/tracks/330937824″ params="color=ff5500&auto_play=false&hide_related=false&show_comments=true&show_user=true&show_reposts=false" width="100%" height="166″ iframe="true" /]
---
The production on "The Future" exudes a fresh and futuristic feeling but remains tangible and warm with help from plucking guitar samples and bright, airy riffs that take center stage during the chorus. The emotive connection the song creates is sealed tight with the addition of James Vincent McMorrow's vocals. Silky smooth and crystal clear, his voice brings the production together and solidifies the melancholy atmosphere.
Settle a bet
Who is the fastest talker
That you've ever met
Me or that vacant love
Who unlocked your door
And led to a shady palm grove
Ending relationships, no matter the content or length, require a certain amount of reflection that eventually leads us to wonder, what's next? Not only for ourselves, but the person we can no longer call a friend, lover or ally. San Holo's work on "The Future" illustrates that inner battle between the need to carry on and the unavoidable hesitancy in moving forward.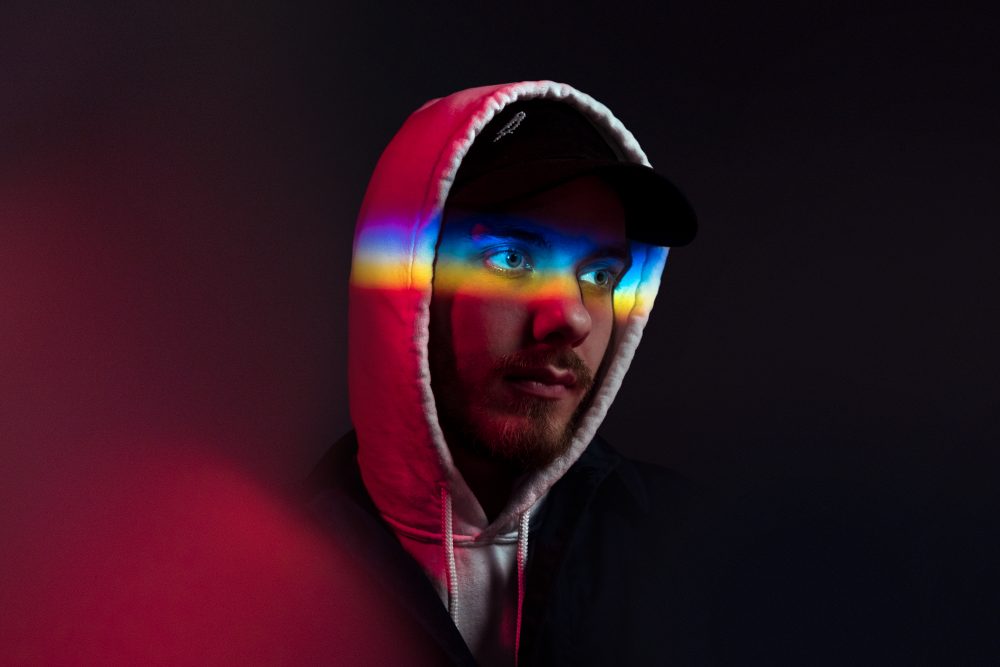 Melancholic and brooding as "The Future" is, San Holo's production keeps it from feeling depressive. The synths are upbeat and the echo effects calming, creating a pensive and beautiful air. As listeners, we find ourselves immersed in San Holo's world – he shares a beautiful journey of both introspection and vulnerability.
Hailing from the Netherlands, San Holo, real name Sander van Dijck, is quickly putting himself more prominently on the map. He headed out on tour with Porter Robinson and Madeon for their Shelter Tour on the heels of his breakout release "Light," a futuristic light trap tune with angelic vocals. Finding his place on the scene with a distinct sound within electronic music and wildly refreshing creativity, San Holo is ready to hit your radar with full force.
▼  ▼  ▼  ▼
:: Listen to More San Holo ::