New York singer/songwriter Car Astor captures heartache and turmoil on her stirring debut album 'you say you love me… but i don't believe you,' an intimate and vulnerable upheaval.
'you say you love me… but i don't believe you' – Car Astor
---
Being vulnerable isn't something that has come very easily to me, but it's something that I've found a lot of beauty in.
Love triangles, secret romances, forbidden love with our best friend; the past three years have seen New York's Car Astor has lived out the plot point of many a soap opera or telenovela. And while these themes may make for compelling tv, in real life they are painful, isolating, overwhelming, and draining – a fact Astor knows all too well. The singer/songwriter captures the stunning heartache and sheer turmoil of her painful romantic journey on debut album you say you love me… but i don't believe you, an intimate and vulnerable upheaval.
It's been easier not seeing you that often
I can separate my head from my heart
And every time i'm near you
I think i'll be alright
But when i get home my whole body breaks apart
When you look at me
Are you telling me something?
Do you even know what love is?
Could you feel it when i felt it?
When you look at me
Are you telling me something?
I wish we could be honest
Cause all i have is nothing
And everything stays unspoken
Do you even know what love is?
Could you feel it when i felt it?
And everything stays unspoken
I wish we could be honest
Cause all i have is nothing
And everything stays
– "Everything Stays Unspoken," Car Astor
The throes of love never felt quite so heavy and raw. Atwood Magazine is proud to be premiering Car Astor's debut album you say you love me… but i don't believe you, out September 4, 2020 via Blue Élan Records. Formerly making music under the moniker SEE (her song "Potions" enjoyed a viral moment back in 2016), 24-year-old Astor is stripped bare on her first full-length offering. An eight-track effort dwelling in the depths of romantic breakdown and personal reflection, you say… is as haunting as it is deeply moving. Described by the artist as "country-ish emo heartbreak," the record tells the real-life tale of Astor falling in love with her best friend, and the reckoning she experienced as a result of those feelings and that connection:
"The [album] title is taken from a sort of intro/outro thing that's on the album, and I felt like it summed up what all of these songs are about," Astor explains. "This whole album revolves around the  tumultuous experience of my best friend and I falling in love with each other, but not being able to act on our feelings for years. Every day she would tell how much she loved me and how important I was to her, but she continued to stay in a relationship with her then girlfriend… so it was impossible for me to believe that she loved me like she said she did."
---
Opening with the poignant, small-c cinematic "everything stays unspoken," Astor immediately sets the scene with a kiss of tenderness. Her production instantly evokes the feeling of being in a small, dimly-lit room: It is as though we are sitting on the floor with her as she sings these songs for the very first time, for our ears only.
Astor affirms the song's special significance, for her as well as for the overall record. "'everything stays unspoken' was the first song I wrote for the album. It was one of those late night ideas that came to me [in] fifteen minutes or so, and I remember making an effort to not overthink what I was writing. It ended up being so therapeutic for me, and it started a cycle of songwriting like that every night before I fell asleep – and that's how all of these songs came about."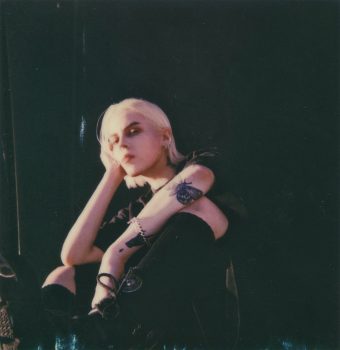 If it feels like we're listening to Astor in the most intimate of settings, that's the point. "I actually was recording all of them in my bedroom as I was writing them, and had probably finished 5 songs, but my hard-drive ended up crashing and I lost all of the original files," she says. "So when I was recording these in the studio a few months later, it was a purposeful move to have them to feel as raw and "bedroom-y" like the originals did."
No, I can't forget this evening
Or your face as you were leaving
But I guess that's just the way the story goes
You always smile but in your eyes your sorrow shows
Yes, it shows
No, I can't forget tomorrow
When I think of all my sorrow
When I had you there but then I let you go
And now it's only fair that I should let you know
What you should know
– "without you," Car Astor
---
As you say… gets underway, its songs spell out scenes of loneliness and longing. "without you" features the artist, her keyboard's soothing tones, and a few overdubbed vocal harmonies. In the verses she cherishes the warmth of innocent moments spent together, while in the chorus she reels through the pain of being without her love interest: "I can't live if living is without you; I can't live, I can't give anymore," she plaintively laments. The following track, "buzzing bees," arrives like a beautiful three-minute daydream with sweet acoustic guitars and delicate, soaring melodies. Astor's "cheesy love song" capturing the all-too-familiar act of falling for someone, "buzzing bees" is a special high on a record that seldom indulges in such bliss and levity. It's a testament to Astor's blossoming artistry that she manages to pack so much into this impressively cohesive album.
"I truly feel like a completely different person after making this album!" Astor tells Atwood Magazine. "Firstly, I think I took myself out of any boxes I had put myself in musically, and made an album that feels like the antithesis of my previous releases. Because of how different it was, it took a pressure away that I had been holding in, and it let me fall back in love with songwriting in a very pure way."
She continues, "Before writing these songs, I had been super stuck in a rut of feeling like I had to make a certain type of music to fit a certain type of audience, and there were all of these influences pulling me one way or another. I had my old management telling me that "pop music is an easier route" and that "edgier music matches your look better" so I really started to believe it. It was a mind fuck though, because I would be putting so much time and energy into doing what I thought was the right path, but the first thing I would naturally start writing when picking up my guitar were these kind of country leaning ballads… so for years I was stifling what my heart wanted to do because I had been convinced that it wouldn't work for me."
---
"I also learned the importance of being honest with myself, other people, and even the impact of being totally honest in my lyrics. That's what pulled me though the dark period I was in! In the end, I like to think of this album as my clean slate. I purged so much emotionally and lyrically, and I feel very free to move forward and am excited to create new music in a way that I haven't been since I was a lot younger. More than ever I totally set on trusting my gut and intuition and making music for myself, not to appeal to anyone else!"
It's not easy to be this honest in song, but Astor makes it look like a walk in the park.
The artist wants her audience to feel her pain; to hang onto her every word, and soak in her fractured emotions. The songs all feel natural and organically textured record; nothing is too built up or overly-produced. "These songs are lyrically driven more than anything else, and I wanted to have that be the focal point rather than production," she says. "I didn't want to hide under layers of instruments and effects, and I wanted the songs to feel almost jarring and uncomfortable – especially with how upfront, dry, and honest the lyrics are! I was definitely inspired by Elliot Smith and his use of simplicity and dry vocal layers."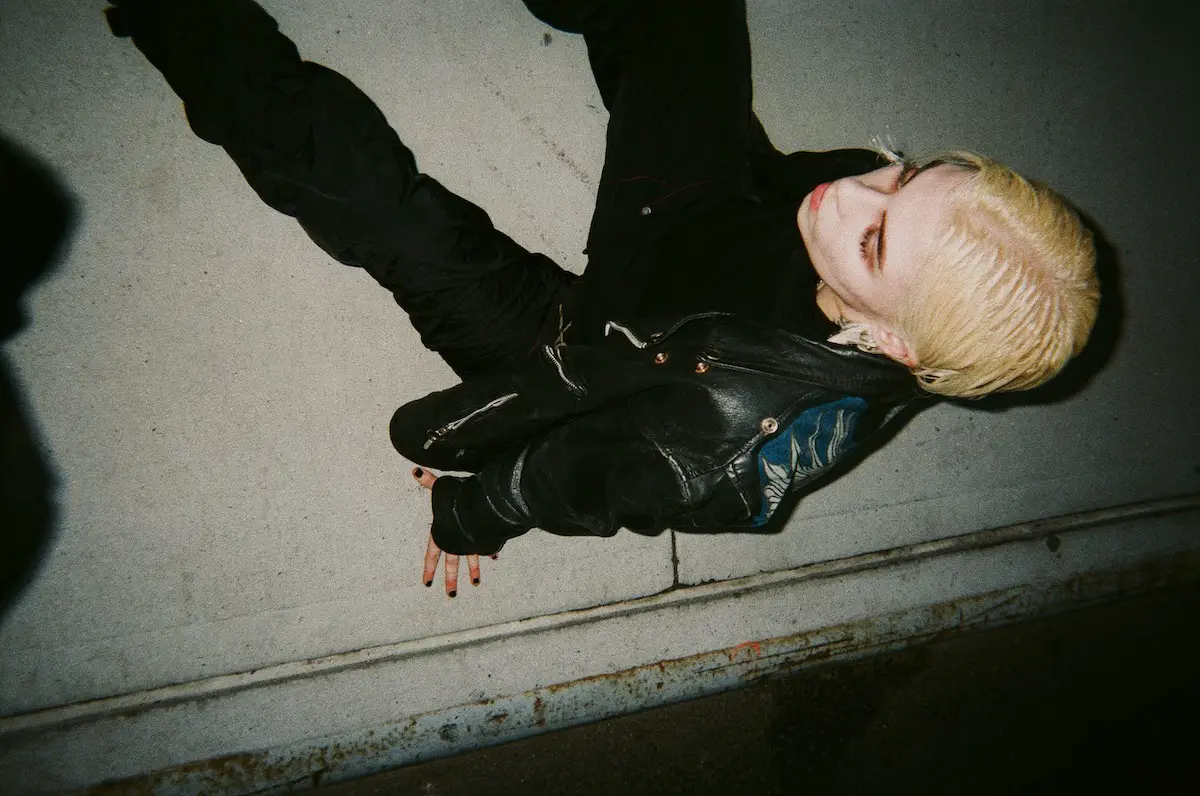 "Maybe you had a drink too much; maybe I meant nothing, 'cause you fucked me up," she sings in the dark and fleeting "you say you love me…", going on to pour her heart out in the ethereal and atmospheric emotional overhaul, "i'm scared for the day i meet her." A confessional ballad bringing the darkness inside to life, this song rises and falls with Astor's fragile, sterling vocals and an equally powerful accompanying guitar.
I'm scared for the day that I meet her
Cause I'll know it's the end of us
No more fingers through your hair
When tequila takes the fear away
I'm scared for the day that I meet her
Cause I know we won't be the same
No excuses til sunrise
She'll be tangled on my side
And you'll slowly start to realize that you might get left behind
You'll know when I cried over you in the night
You'll wonder if I love her or if you're still on my mind
You'll both say hello in the crowd at my show
But drift away cause every ache you caused will fill the theatre up
You'll pretend with me
And we'll let it be
Astor takes particular pride in this song and its blend of heartfelt visuals and sonics. "'i'm scared for the day that i meet her' is special to me because it's probably my favorite song lyrically that I've ever written. It was a breakthrough moment for me personally as well."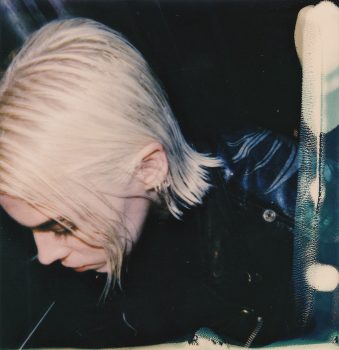 Another personal favorite is "she knows," a faithful rendering of love's all-consuming nature. Guitars and pianos blend together to deliver a buoyant, uplifting catharsis. "I recorded that song three or four times and something always seemed off to me in every version. Over quarantine I was getting ready to submit the final masters of the album, and was staying at my girlfriend's childhood home, and we decided last minute to try to produce a new version of the song together! She ended up coming up with the piano part that's on the song, and it all felt so full circle to me to have the experience of finishing the album together."
She knows how to make me feel lonely
She's so good at making me feel so bad
She knows that I want her only
And I'll keep coming back
She makes the midnights feel longer
She makes me fall for the things she says
I know that I shouldn't let her
But I can't get her out of my head
Even when I wake up
Taking off my make up
I can't get away
"All of these songs came from what felt like musical therapy to me," Astor shares. "I actually thought I would never release these, I was just writing and recording them to keep for myself. Everything I was writing naturally revolved around that situation because it was the only thing on my mind at the time – it was pretty much all consuming."
Though not strictly a "concept" album, you say… faithfully reproduces the turbulence within and around Astor during this singular time in her life. It's a marvel how much one person or connection can affect us; Astor's willingness to unravel and simplify these complex narratives for musical consumption speaks to her talents as a songwriter and storyteller. Diving deeper into her record and its inspiration, the singer/songwriter opens up about this one relationship and its impact on her music:
"The backstory is that we met three years ago and immediately fell into a very close and intense friendship that became messy pretty quickly, because she was still in a relationship with her long term girlfriend at the time. For two years we were "best friends" but essentially were emotionally in a relationship, and it formed into a sort of secret love triangle between her and I and her now ex-girlfriend. All of our feelings were blatantly obvious but technically remained unspoken between both of us, because the deeper it got, the messier and scarier the situation became – especially once I started seriously dating someone else! There were cycles of both of us essentially brainwashing ourselves into thinking our friendship/relationship was "normal" because the thought of blowing everything up and breaking the hearts of our then partners seemed impossible. It was a very dark and confusing period for both of us.
At one point in the middle of it all, while I was recording this album, the three of us involved in the love triangle (stupidly) decided to all live in the same house in LA for a week or two. So when you're listening to these songs, the emotions are truly very raw because I would be singing them directly after living out the scenarios the morning before and the night after. Eventually, it all came to a head and somehow we came out on the other side. Luckily we have been together and dating now for just over a year, so the end of this story has been really happy for both of us! We think we were brought into each others lives for a transformative purpose, and as hard as it was, going through this journey together has changed my perspective and forced me to grow in so many positive ways – I wouldn't change it for the world!"
you say… ends with the beautiful outpouring "spill my guts (every time, every life)," a truly powerful, stunningly stripped expression of the artist's connection to her best friend. A fitting conclusion, the song feels like the record's defining statement – its most important takeaway; that neither physical nor emotional distance can separate two bonded souls. "No matter how far we are, I feel you by my side; you're always on my mind, every time, every life," the artist sings, her words melting over the ears with seductive (if not bittersweet) radiance:
I wish I knew how to tell you
That everything that you do
Makes me a better person
And I love the way I'm learning
And if you knew the way I see you
You would love yourself like I do
Every part of you is gleaming
And your heart is full of meaning
And I know you're feeling down
But don't cry, it's alright
I'll always be around
So don't cry, it's alright
We will say goodnight
And we will say goodbye
But no matter how far we are
I feel you by my side
You're always on my mind
Every time, every life
Every time, every life
"Being vulnerable isn't something that has come very easily to me, but it's something that I've found a lot of beauty in," Astor says in summary. "I think there's something really special about exploring your thoughts and feelings and channeling that into art. For me, I've found that I write my best songs when I'm being fully vulnerable and honest, and it makes me feel the most fulfilled creatively to not be holding anything back."
you say you love me… but i don't believe you is, by far, Car Astor's most impressive work to date and a fitting full-length introduction. Its story is as intense as the emotions underneath, but what's perhaps most striking is Astor's ability to share her full, undivided and uncompromising self in song. "More than anything, I hope that listeners can feel the honesty behind it all," she reflects.
"I think most creative people make art for themselves, but also make it to connect to other people on a deeper level. And I think that mutual connection is most strongly felt when there aren't any barriers up between the artist and the listener, viewer, etc.
Experience the full record via our exclusive stream, and peek inside Car Astor's you say you love me… but i don't believe you with Atwood Magazine as the artist goes track-by-track through the music and lyrics of her debut album!
you say… is out September 4, 2020 via Blue Élan Records.
— —
'you say you love me… but i don't believe you' – Car Astor
:: Inside you say you love me… but i don't believe you ::
— —
everything stays unspoken
I started writing this late one night while taking a train home from NYC after spending a night with who I wrote it about! By the time I had gotten home it was 2am or so, and I stayed up all night finishing the writing and recording a demo. This was the first song I wrote for what was included on the album, and it definitely was a jumping off point for the sound and direction of all of the future songs.
without you
Harry Nilsson and Mariah Carey both have done incredible versions of this so I was a little intimidated to release it… but the song came about in a super organic way last winter while I was in the studio with some people from my label. A label-mate had brought an Omnichord and I was addicted to playing it the whole day (kind of was off in my own world ignoring everyone else!). I had been listening to "Without You" for weeks on end and really was drawn to covering it but I couldn't figure out the right approach. The Omnichord ending up being perfect because it set such a different tone than the earlier famous versions, and I think it allowed for the song to blend with the raw-ness of the rest of the record.
buzzing bees
This is my cheesy love song. When I first was falling in love with who this album is about, it was summertime and we were spending all of our time together in parks around NYC and Long Island. I wanted this song to capture the happiness I had around her, but also to reflect how I knew the situation between us was inevitably going to cause some messy heartache along the way.
you say you love me…
Right before I went to LA to record some of these songs, I went through the voice-memo section in my phone and found this randomly – I truly don't even remember writing it. It's obviously really sad and dark, but I think it captured those specific emotions perfectly without it dragging out too long. I played this one completely live in one take, and my engineer Zack jumped into the room to play this dark low piano note that you can hear ringing at the very beginning, and I love the memory of how organically it all came together.
i'm scared for that day that i meet her
This song is super special to me. At the point I was writing it, I was desperately trying to move forward from having feelings for my best friend. The lyrics are almost like a letter to my best friend about how I would have to let her go when I met someone new, and then it flips perspective to me singing a letter to the person I was going to be with in the future. I knew that both relationships would be impossible to have at the same time. It's lyrically my favorite song I've ever written!
last goodbye
In a way, this is almost the prequel to the story of this album, and is about my first love that at times was very toxic, but it was still special to me and a huge part of my life. We broke up while I was across the country, and this song is reflecting on the whole past of how we began and then how we ended.
she knows
"she knows" is the only co-write on the album, and I wrote it with my really good friend Kirsten Maxwell. We were trying to capture that all consuming quality someone can have on your mind, from waking up, to going to sleep, and how thoughts of them seem endless. I recorded 4 or 5 different versions of this, but made the final version a few months ago in the middle of quarantine, and I love this newest version so much so I'm really happy I didn't settle.
spill my guts (every time, every life)
"spill my guts" is talking more in depth about the intensity of the connection I felt with my best friend. It sounds cliche, but the second we started hanging out, I truly felt like my soul had known her for a gazillion years. I've become pretty spiritual since going through this entire situation, and in this song I'm saying that no matter the time or lifetime or any other barrier, that I'd always be there, and we would always have the same thread between us.
— — — —
? © 2020
:: Stream Car Astor ::
---