Acknowledging Manchester Orchestra's incredible artistry and unique rock formula
— —
I can remember exactly where I was the moment I heard my first Manchester Orchestra song. Sitting upright in a desk chair, the morbid ballad with lyrics like "To pray for what I thought were angels, ended up being ambulances. And the Lord showed me dreams of my daughter, she was crying inside your stomach and I felt love again," hit me like a ton of bricks, an emotional piece of art unlike anything I'd heard before. It was "I Can Feel A Hot One," one of the band's moody staples, this one with a lyrical progression about a love's severe depression and eventual suicide.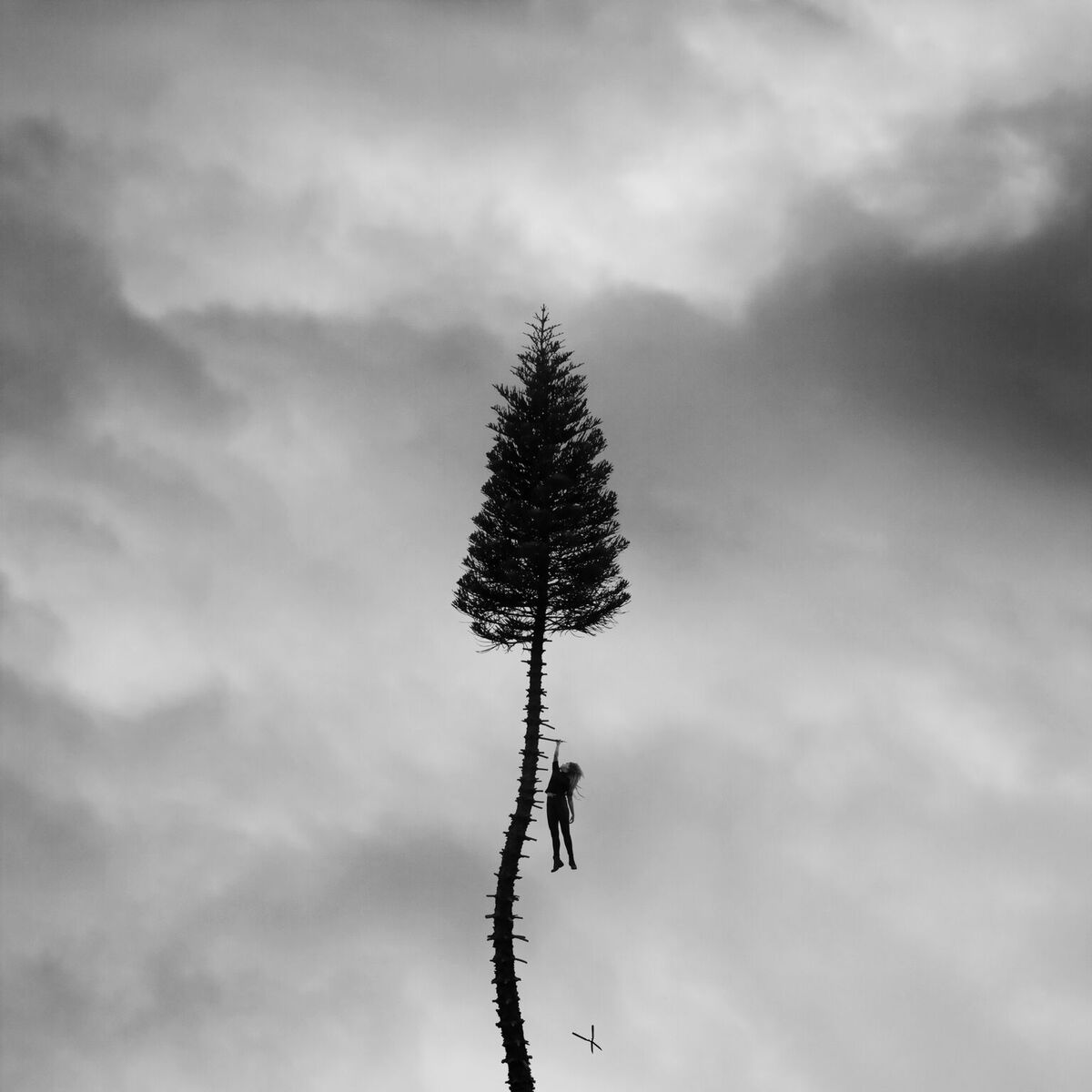 I was hooked with just one song, knowing immediately I needed more of the band's genius to fill the gaps in my music catalog, but embarking into the confines of Manchester Orchestra gave me more than I could have ever expected. As the band gets ready to release a new album, A Black Mile To The Surface on July 28 via Loma Vista Recordings, I feel it's the perfect time to examine why this rock band has left such a lasting, shaping impression on their listeners, including myself.
"I Can Feel A Hot One" is a perfect, beautiful, devastating starting point to the band's repertoire. If there was ever a song more lyrically vulnerable and musically supplementary, I haven't found it. But the soothing and reflective tone of the track is nearly misleading to what the band is known for. Manchester Orchestra's gift lies somewhere between heavy and soothing, balancing light and dark vocals and instrumentals in a playful captivity. From whispers to screams, the band excels in preserving every message in it's most honest and representative form.
---
Since their debut in 2007, the Atlanta-based band made up of Andy Hull, Robert McDowell, Tim Very and Andy Price, have been fulfilling every rock basic with their own simplicity. The beauty lies in their naturalistic form, each song taking a unique shape, never succumbing to an album sound quota or a conventional production style. The tracks, while all clear products of the band, never sound too similar, each holding a very special individuality.
It's seen on every album in tracks like "I've Got Friends," which starts with an unassuming keyboard progression, eventually building the otherwise normal song to loud, exploding heights of angst and true emotion. Each note and lyric is a calculated catapult toward the bigger image, whether that be an eruption of noise or a true manifestation of undying emotion. "I've Got Friends" is the perfect example of the Manchester Orchestra formula, starting slow and building energy with every syllable and every note. Other classics like "Virgin" and "April Fool" can be categorized by the progression, yet each hold a very picturesque individuality, never seeming grouped as a whole or an overdone stylistic choice.
What the band does in extreme climaxes they weigh out with soft and untouched moments, like the beauty of "I Can Feel A Hot One" and others like "Deer." This easy comparison between hard and soft moments was only amplified in the band's last releases, parallel albums Cope, released 2013 and Hope, released 2014. The two albums contain the same songs and album progression, but Hope serves as the nearly acoustic, soft manifestation of the angst-driven, rock tracks that grace the slots of Cope. The decision to release the two sides shows the conscious effort of Manchester Orchestra to keep a balance and serve their formula, even in innovative ways.
Though clearly calculated, nothing the band does feels forced. Unlike many of the same genre, Manchester Orchestra holds a true individualism and while evolving, never gives up the sound and cherished moments of contradicting sounds they've spent over 10 years cultivating.
---
The band's first single off A Black Mile To The Surface, "The Gold," released June 9, is a refreshing similarity, falling somewhere between the beloved soft and loud, encapsulated in its own style progression. The track's catchy guitar riff serves as a new detail, framing an evolution in sound and production organization. Still, the band's classic vision screams through with new, yet nostalgic vocals and and overall sound of familiarity in the future. The single excels in lyrics like "I believed you were crazy you believed you loved me," and "Couldn't really love you anymore you've become my ceiling." The lyrical simplicity yet heavy emotionality reveal the band's intentions have not changed and hype the release of A Black Mile To The Surface to be everything longtime fans of the band hope will preserve the best of the band and excel to new levels of artistry.
"The Alien," the band's latest single off the forthcoming album, takes a shot at the group's soft side, writing a tale of young-life demons, from mentions of bullies to a father's illness. The song's content advances in emotionality past "The Gold," taking a more serious, life-consequence approach in the quick-tempoed, yet serene dissection of being an outsider with different problems from the bulk of the group. The song has earned a spot as one of the most well-thought, deserving titles in Manchester Orchestra's repertoire of memorable tunes. It succeeds in delivering depressive messages as well as casting a melancholy, yet thoughtful mood on listeners.
---
Manchester Orchestra have been and continue to be a gift to the rock genre, a completely unique face to a densely populated market. Their musicality is strong and, while always fresh, is never changing. They are reliable, and strong in message and motive. It's what makes the band so incredibly special past the fact that their music is just ridiculously good: they know what works for them and are proud to present the same, so well loved concepts over and over again.
— —
— — — —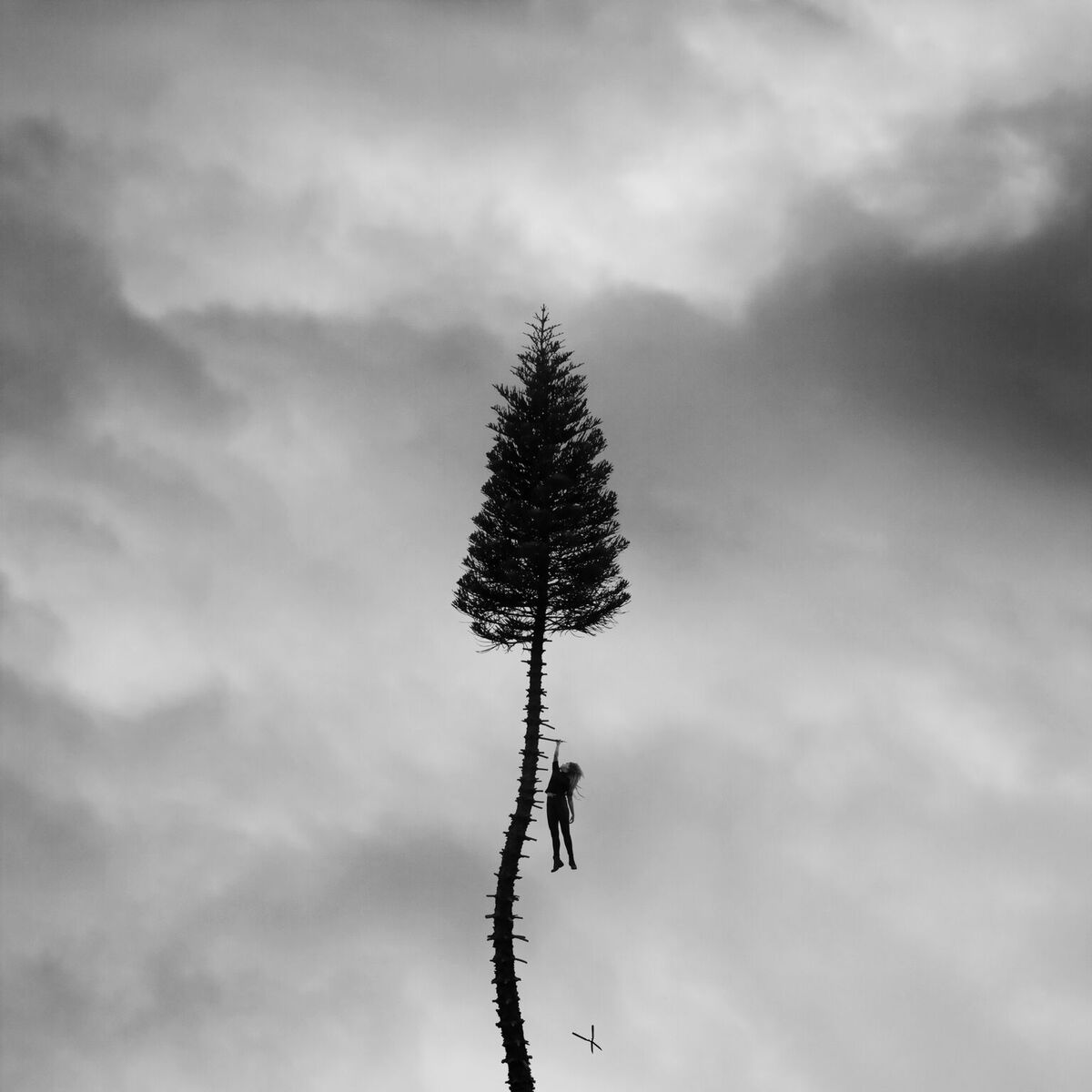 cover © Mike Dempsey
:: Listen to More Manchester Orchestra ::
---
:: Manchester Orchestra 2017 US Tour ::
09/05 – Orlando, FL @ House of Blues
09/06 – Tampa, FL @ The Ritz Theatre
09/08 – Houston, TX @ House of Blues
09/10 – Dallas, TX @ House of Blues
09/12 – Tempe, AZ @ Marquee Theatre
09/13 – San Diego, CA @ The Observatory North Park
09/14 – Los Angeles, CA @ The Novo
09/15 – Santa Ana, CA @ The Observatory
09/16 – San Francisco, CA @ The Regency Ballroom
09/18 – Portland, OR @ McMenamins Crystal Ballroom
09-19 – Seattle, WA – The Showbox
09/21 – Salt Lake City, UT @ The Complex
09/22 – Denver, CO @ Ogden Theatre
09/23 – Kansas City, MO @ The Crossroads
09/24 – Chicago, IL @ Concord Music Hall
09/26 – Columbus, OH @ Newport Music Hall
09/27 – Detroit, MI @ The Fillmore
09/29 – New York, NY @ Terminal 5
09/30 – Worcester, MA @ The Palladium
10/01 – Philadelphia, PA @ The Fillmore
10/03 – Silver Spring, MD @ The Fillmore
10/04 – Raleigh, NC @ The Ritz
10/05 – Norfolk, VA @ The NorVa
10/06 – Columbia, SC @ The Music Farm
10/07 – Atlanta, GA @ The Tabernacle
10/21 – Manchester, England @ Academy 2
10/22 – Glasgow, Scotland @ The Garage
10/23 – Leeds, England @ The Church
10/24 – Birmingham, England @ O2 Institute
10/26 – London, England @ Shepherd's Bush Empire
10/27 – Brighton, England @ Concorde 2
10/28 – Bristol, England @ SWX
10/30 – Cologne, Germany @ Gebaude 9
10/31 – Paris, France @ Les Etoiles
11/01 – Brussels, Belgium @ VK
11/02 – Amsterdam, Netherlands @ Melkweg
11/03 – Berlin, Germany @ Franz
11/04 – Hamburg, Germany @ Molotow