Raw, garage-y, and dynamic in the very best of ways, "Zyko" surges full of lively passion as Venice, Italy's New Candys get wild and go psycho in song.
Stream: "Zyko" – New Candys
---
A mighty barrage of heavy-hitting guitars and throttling drums come to life in New Candys' new single, making for an instantly memorable and equally energizing listen. Raw, garage-y, and dynamic in the very best of ways, "Zyko" surges full of lively passion as Venice's New Candys get wild and go psycho in song.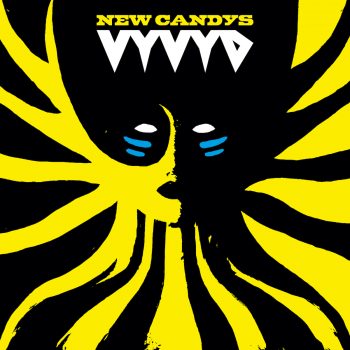 Clap clap, I'm psychopath
Ready steady go
Cured by electroshock
I've got nothing wrong
I'm here with all my friends
An invisible gang
I was born not long ago
I'm already dead
Released May 11, "Zyko" is the latest single taken off New Candys' forthcoming "mystical" fourth album, Vyvyd (out 6/04 via Little Cloud/Fuzz Club). The Venetian psych/post-punk/shoegaze band currently consisting of Fernando Nuti, Andrea Volpato, Alessandro Boschiero and Dario Lucchesi, New Candys debuted over a decade ago with a gnarly, unapologetic rock ethos that has remained a defining party of their artistry ever since. Their latest album was recorded at Fox Studio in Venice, Italy by Andrea Volpato and mixed and mastered by Grammy Award producers Tommaso Colliva (Calibro 35, The Jesus And Mary Chain, Demon Albarn) and Giovanni Versari respectively, and finds them putting their years' worth of talent to great use on a collection that – simply put – rocks.
Following the band's recent left-of-center singles "Twin Mime" and "Begin Again," "Zyko" arrives as a full-throttle rock overhaul ready for some ALT radio love: The track's in-your-face drums and roaring guitars make for an unforgettable rush of visceral energies upon first listen. It's a feeling that returns again and again as New Candys sling their axes and turn up the overdrive on a song that doesn't know the meaning of "hushed" or "tempered"; rather, the band hit the jugular on a record that is uncompromisingly loud, and stylishly so.
While nothing about "Zyko" is meant to be graceful (save, perhaps, the ever-present grace of Italy's rich history and culture), New Candys tastefully balance chaos and control through stops and starts that constantly push our boundaries, immersing the ears and pulling the body into a world of tension and release.
Once more I am allowed
to sing this stupid song
Play with me, you'll be alright
or grandma'll take me home
You see, I'm really kind
I'm sure you're really shy
Step back or I'll attack
I said when I was 'lone
I love you psycho
Speaking to Atwood Magazine, New Candys describe "Zyko" as "probably the most playful song of the record, with unstable guitars and a heavy marching drum beat, in a way it breaks the fourth wall because it speaks directly to the audience."
"'Zyko' is 'psycho' misspelled; [it] could be related to the Nietzsche quote, 'And those who were seen dancing were thought to be insane by those who could not hear the music.'"
Call us crazy, call us psycho; "Zyko" is raw and unnerved, an indie rock high that promises to take us higher. Stream New Candys' new single out now. It's a wild adventure and a treat for the ears.
— —
Stream: "Zyko" – New Candys
— — — —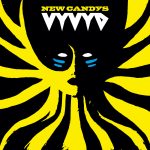 ? © Jancy Buffington
:: Stream New Candys ::
---