An evolution years in the making, Adi Oasis' 'Lotus Glow' is an empowering and assertive introduction: A seductive and smoldering debut album fueled by passion, raw emotion, and the magic of soul, funk, and R&B.
Stream: "Red to Violet" – Adi Oasis ft. Jamila Woods
---
'Lotus Glow' represents the flower I've blossomed into, the artist I've worked on becoming all my life.
There's something magical about evolutions.
Maybe it's because of all the Pokémon games I played as a kid, where the term "evolve" became synonymous with an epic external and internal transformation that (nine times out of ten) made your companion character stronger and more powerful, but also into a whole new being; to evolve meant you were progressing and advancing through the game, and while with hindsight I can see how such an association might have some negative implications as well, there nevertheless remains something wondrous and mystical about evolutions.
And Adi Oasis is a magnificent evolution.
"This is who I am now, unapologetically," the French-Caribbean, Brooklyn-based artist and producer recently wrote, announcing her debut album. "Out of the mud grows the lotus. The mud is my roots, where I came from… The lotus is who I am today… The glow is where I am going next." Like a butterfly emerging from her cocoon, the artist formerly known as Adeline has been reborn as Adi Oasis, and with the release of her long-awaited LP, a years-long metamorphosis is finally complete. Soulful, sun-soaked, and smoldering, Lotus Glow is Adi Oasis' empowering introduction to the world: A stunningly seductive, intimate, assertive, and unapologetic record fueled by the magic of soul, funk, and R&B.
À mon tour
Like red to violet, move
I'll take the pilot seat
You ain't never given me nothing, move
I'm just trynna say something
Tired tired tired
To try try try
No denying
You don't have to love me
Living out your lies
Your rather fantasize
Let's stop pretending
That you don't really need me
– "Red to Violet," Adi Oasis ft. Jamila Woods
Released March 3, 2023 via Unity Records, Lotus Glow is the beautiful birth of something fresh, new, and exciting. A longtime Atwood Editor's Pick (and one of my personal favorite songwriters and vocalists to emerge over the past few years) Adi Oasis – the moniker for Brooklyn's Adeline Petricien – has spent the past few years asserting herself as one of the brightest stars in R&B, sharing stages with everyone from Andersoon .Paak to Big Freeda while releasing songs that ooze with visceral passion and raw, uncompromising energy.
Adeline's first two albums Adeline (2018) and Intérimes (2020) remain dazzling expressions of a burgeoning artistry discovering itself, and 2021's Adi Oasis EP is as captivating and cathartic as it is utterly immersive, but for all the work that came before it, Lotus Glow feels like the start of something singular and special. The songwriter, vocalist, bassist, and producer poured her heart and soul (literally) into a vibrant, vivid collection of songs that tackle everything from self-empowerment, self-discovery, and inner reckoning, to womanhood, Black identity, family and heritage, gun violence and mass shootings, and intimacy and vulnerability. Lotus Glow is a vast, expansive, and defining album – one that finds Oasis collaborating with a slew of talented guests, including KIRBY (who has penned tracks for Rihanna and Ariana Grande), recent Beyonce collaborator Leven Kali, R&B poet & musical powerhouse Jamila Woods, and UK neo-soul artist Aaron Taylor.
"The album is about my story. I go back to where I came from and what has led me to becoming the artist and woman I am today," Adi Oasis tells Atwood Magazine. "I felt like it was time to write from a more personal point of view. The combination of what was happening in the world at the time and me gaining more confidence as an artist was the spark. I knew that by telling my story it would inherently become political. I have a lot of things to say about the state of our society and the way its structure has affected me."
Adeline formally changed her name to Adi Oasis in April 2022, and she has spent the better part of the past year laying the foundations for her new identity. While this transition might feel striking and even jarring to the public, the evolution from Adeline to Adi Oasis has been a long time in the making.
"I wanted to do it for years and fear got in the way," Oasis tells Atwood Magazine. "The pandemic pulled the curtain on so many things for most people. I was putting out music under a name that didn't suit me. Turns out that for me, the music came first. I got to a place of feeling finally comfortable with the music I was creating, achieving my vision and Adi Oasis is a representation of that vision."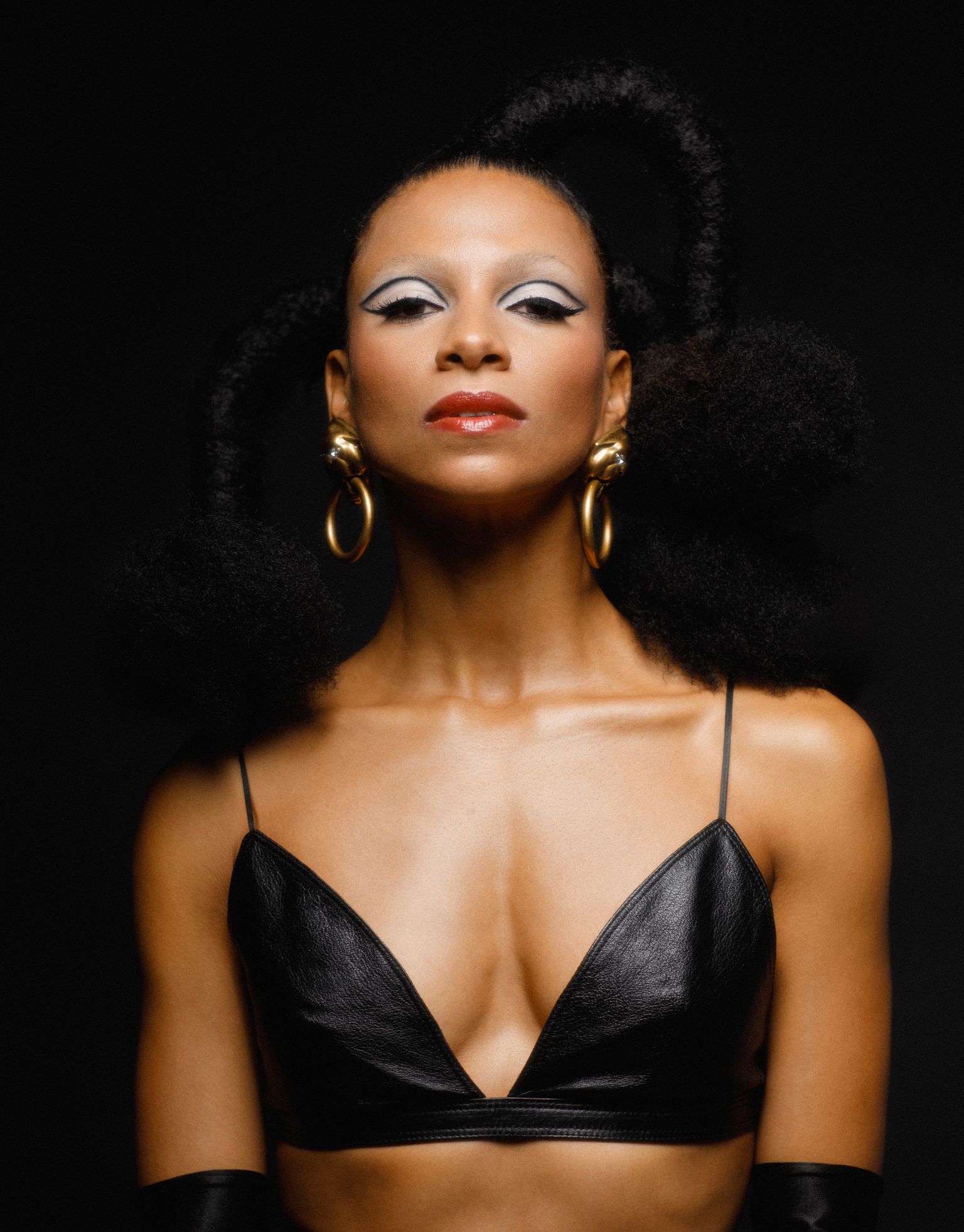 She titled her album Lotus Glow "because it is the story of how I have blossomed into the artist I am today, while being an open invitation for a bright future."
Highlights abound on a record full of warmth and wonder: From the sultry, self-empowered song she debuted Adi Oasis with, "Red to Violet" (ft. Jamila Woods), to brand new tracks like "U Make Me Want It" and "Dumpalltheguns" (which she calls her personal favorite), Adi Oasis creates an enchanting environment that invites listeners to relax and sink into a funk, while simultaneously forcing them to think critically about, and confront, the challenges of our present reality. From the heavy weight of "Marigold," in which she chants a "list of ways society tells us we're not good enough," to the bright groove and sweet funk rhythm of Atwood Editor's Pick "Adonis" ft. KIRBY, to the soothing, soul-stirring flow of "The Water" and album finale "FourSixty," Lotus Glow is as truly resonant as it is resounding.
Not good enough, not smart enough
Not bright enough, not light enough
Just not enough, not boy enough
(They tell me I′m) not girl enough
(They tell you you're) not straight enough
(We are) not white enough
(Just not) just not enough
Maybe, when you face it
Surely, it′s my bullshit
The story, we can make it
Try me, I know I can take it
– "Marigold," Adi Oasis
---
This album is a cathartic, bold, and beautiful journey through and through; a true adventure for the mind, body, and soul.
"This is for all those who have felt like they didn't fit in," Oasis shared upon the album's release. "That there was something better for them than what society wrongfully assigned. Those who dare to dream. For those who want to reverse the status quo and live by their own standards because that's what makes them whole. It's your turn to glow."
For Petricien, Adi Oasis' arrival signals the dawn of a new era. Her evolution is complete, but her story is only just getting started.
As for what she's taken away from this experience? "Being fearless pays off," Adi Oasis shares. "I'm not there yet, but by sharing that I get afraid sometimes, I hope that people know they are not alone and we can all get stronger together."
Experience the full record via our below stream, and peek inside Adi Oasis' Lotus Glow with Atwood Magazine as the artist goes track-by-track through the music and lyrics of her debut album!
— —
Stream: 'Lotus Glow' – Adi Oasis
:: Inside Lotus Glow ::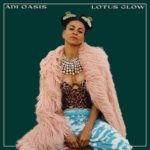 — —
Le Départ
"Le départ" means "the beginning" in French. This is the day that I left Paris for New York. Where it all started, for my career, but also for my life as a grown up. I remember very specifically sitting on that plane and that is the moment I wanted to recreate with this song. Because the album is about my story, it had to start with that moment. Leaving my country to go to New York was the biggest and best decision I've made in my life and it was the biggest turning point.
Get it Got it
"Get it Got it" is about facing your fears to go after what you truly want. It's a letter from my younger self to my current self, reminding me what my dreams and goals are. I was going through my name change when we wrote it and I was remembering how fear had kept me frozen for so long. I've taken many risks in my life but I still need reminders to not let fear get in the way from time to time. This is something we all go through, and I believe it's the only path towards growth. And turns out, whenever we take a risk for something we truly want, we never regret it.
Serena
I was super happy to collaborate with Homer Steinweiss. He's one of the most respected drummers in the game, and I really wanted to capture a little bit of the Daptone sound for this record. Fun fact, Homer is a huge fan of tennis and we both share a passion for the sport and the athlete herself. I'm very proud to have a song about Miss Serena Williams. She's one of my all-time heroes and one of the most important figures in our modern times. Because this album is very much about addressing the challenges faced by Black Women everyday, Serena Williams felt to me like the best representation of Black female resilience and grace. She has pushed boundaries and broken racial stigmas. And she had to pay a heavy price for it….
The song is followed by Red To Violet which claims that we are not only good at sports or arts and that we deserve to be given a place in positions of power in intellectual and political fields as well.
Red to Violet
"Red To Violet" is an ode to women of color. It's declaring: 'It's our turn.'
It's our turn to be put in positions of power. It's time for us to be heard, and to be valued and accepted in all areas of society, and that includes nonbinary and transgender people. It is our turn to be seen as smart and successful, gentle and beautiful. It is our turn to be given opportunities. It honors women like Kentanji Brown Jackson, Stacey Abrams, AOC and all the other black and brown women out there who are taking charge and making change. It's letting the world know that we're ready to 'take the pilot seat'. And it's a message not just for American women (where I'm based), but all black and brown women around the world.
The song also pays homage to my Caribbean heritage, and is a tribute to my grandmother, "Mamie Josette" from Martinique, who was 99 years old when she died earlier this year. My grandmother was the first strong black woman in my life, and my aunts followed in her footsteps and showed me, while I was growing up, just how strong black women can be. The song ends with my auntie, "Tatie Francette", talking in creole and French about my grandmother and what a strong woman she was. 'An fanm djok cé an fanm ki ni fos' is an old Creole saying about the Caribbean women who used to steer the boats (literally), and she says that if these women disappear, the boat will sink.
This is the first single I have released since I became Adi Oasis, and the first single from my new album. it' my declaration that Adi Oasis has arrived. I'm standing strong, and claiming my identity, which ironically allows me to embrace those around me in a stronger way as well. I am learning that the more personal I am with my music, the less alone I feel in my struggles. The song also features a guest appearance by Jamila Woods, who I've been a fan of for years, so this was a dream collaboration for me.
Marigold
Marigold might be the heaviest song on the album. Someone said that sonically it sounded like Marvin Gaye meets Minnie Riperton and that resonated so much with me (and made me blush). It was a demo for a while and once I found the lyrics for the chorus, the rest fell into place. In a very straightforward manner, we are chanting the list of ways society tells us we're not good enough. I want all the people who feel excluded in life to feel included in this song. I also shamelessly call bullshit on all the fake norms that have been imposed to us under false pretenses of conformity. J.Hoard is unbelievable in this. He embodies the song through his being and his voice carries the message further than I could have hoped. I hope the world jumps on the J.Hoard fan train as soon as possible. Also, huge shoutout to the magical guitar of Jaleel Bunton. His delay effect freestyle at the end took the song to the psychedelic realm we needed.

Dumpalltheguns
I'm tired of mass shootings. Tired. Tired. Tired. Enough is enough. I refuse to be part of a world where this is normal and I feel like we are all becoming so numb to it. Maybe putting a song out there that talks about it can be a little reminder for those who hear it. This is just not normal. Parts of the lyrics were triggered by the Kyle Writtenhouse verdict. I recorded this song while battling with long covid and kept the demo vocals even though my voice was so out of breath and weak because it embodied the emotion of exhaustion. I wanted to have a Curtis Mayfield approach to the music in particular with the percussion. We wanted to keep the percussion loose and free and Elizabeth Pupo-Walker did a stunning job on this.

Multiply
My new album is about female empowerment, and I wanted to have a song that's unapologetically sexy. In Multiply I'm embodying a woman who owns her sexual desires, calling from the depth of her womb. It's about that very real thing that happens to many women when their hormones click in and say "I want a baby". It can be purely hormonal or desperately romantic. Sometimes it's both at the same time. Of course, most of the time sex isn't about conception, but what deeper declaration of love than "I want a baby with you"? Men say this to women all the time. But here I wanted to flip the scenario and be the woman telling a man "I wanna have your baby" from a position of power but also from a place of vulnerability.
Also, while the perception of women and motherhood is finally starting to shift, there is still this negative idea that pregnancy and motherhood are incompatible with having a demanding career. So the song is also inspired by a lot of women I admire who kill it at work while pregnant or breastfeeding. We need more examples of cool boss moms, and seeing motherhood as powerful and important, but not limiting.
Sidonie
My grandmother Sidonie was one of the most important figures in my life and I couldn't talk about where I come from without talking about her. She is from the countryside in the south of France, she lived on a farm that has been in my family since the 16th century. I feel more connected to this place than anywhere else in the world and my grandmother was the human embodiment of that house. When I go through deep moments of doubt, I often think about what she would say to me. Everything was so simple with her. I also try to remember that I know where I belong as long as I have this place to go to. My happiest childhood memories are there and it always brings me comfort.
Adonis
Adonis is that guy you keep going back to even though you know you shouldn't. He's the guy that needs to call Tyrone and ask him to help him get his shit. This song is the intervention from your girlfriend. It's that conversation we've all had at some point when your girl tells you "it's time". That relationship is toxic and you know it, but somehow you struggle to let it go because you're still hoping that maaaaaybe just this one time he might change. This is when your close friend shows up to remind you how special you are. When our vision gets clouded, when we've accepted so much that we devalued ourselves in the process. You need a girlfriend to remind you that "YOU'RE A BAD BITCH". Once you believe that, it's easier to move on. It becomes clear that you shouldn't settle for less and that you are worthy of love.
I've been a huge fan of KIRBY's for a while. We met a while ago and call each other "sisters in funk". I knew I had to have her on my album. It was a dream. She's such an amazing writer and beautiful person and our flow in the studio was so smooth and effortless. We wanted to speak our truths from the perspective of two young Black women who get insecure sometimes, because we all do. We wanted to share this story with our sisters to let them know that they are not alone. I feel like we came out of the room with an anthem for all the women out there and I couldn't be more proud of our creation.
U Make Me Want It
Lotus Glow is a slow funky ride through a colorful galaxy. It's a slow funk with filtered bass and gliding effected keys. The time signature is a bit unconventional so it was challenging to make the song feel simple, but I think we were able to create an effect of an "ascending groove." It's inspired by Sly & The Family Stone and P Funk. A lot of their music was made on psychedelic so I wanted to write a song about that psychedelic feeling of ecstasy. You don't have to be on drugs to feel it, it could be about love, dancing, or doing something you love. Personally, I reach that feeling when I'm on stage and I wanted to describe that calling for performing that I've always had and the high that it gives me. It's like feeling love at first sight every time. If I'm gonna talk about my life story, I'm gonna talk about my unconditional love for performing, the place where I feel most at home.
Naked
"Naked" is a walk through Venice beach with a margarita in your hand on a sunny afternoon. You just met that special someone and you feel so comfortable with them that you are willing to open up and show all the parts of you. Leven brought the vibe of the song into the studio when he walked in. I knew he was the perfect person for this track. We became instant friends and I think that the fun we had working on the song can be felt when listening to it.
Regarding the music video for Naked: Collaborating with the director, Derek Milton, was such an honor. He's done so much amazing work with Beyoncé, I couldn't imagine anyone better to take our visuals to the next level.
Sugarcane
The demo that never became a full song. Or maybe it will one day? Sugarcane grows in Martinique and it's a big part of our culinary palette. It introduces the world that we're about to enter with the next track, "The Water."
The Water
A rare song co-produced by a different team. First time working with Luke Titus. I played a 6-strings bass which I very rarely do. "The Water" is an homage to my dear island of Martinique. My father is from there and I have countless memories which revolve a lot around the beach, music, food and of course, family. I wanted to represent the different languages I grew up with in the album.
This song has both French and Creole. I used samples of my dad and family telling each other stories in Creole. The sound of their voices and laughs is the soundtrack of my childhood. I recorded them while visiting Martinique for my grandmother's funeral so it's an homage to her as well as her native island. It's a celebration of her life and legacy and ends with a funny story that my dad shares. Musically, "The Water" is the most "modern" sounding song on the album production wise. It's the only track (besides the interlude) that has programmed drums instead of live drums for instance.
FourSixty
Just like I wanted the album to start with the moment of me leaving everything behind to pursue my dream, I wanted it to end with it too. It represents hope, possibilities. It also means, this is where we started and where we are going has endless possibilities. Aaron Taylor really understood the message of the song and his lyrics were so touching because it felt like he was singing the words I had in my heart. He's an incredibly talented artist and I think it was very meaningful to have another artist from Europe on this song.
Bird Machine
(bonus track – vinyl only)
I needed to talk about the phase of deep doubt that I went through during the whole name change process. I felt afraid and alone. Fear can put us in such a dark place, especially when we know that we really want something but somehow we are frozen and can't make the move. Lotus Glow is very much about me becoming Adi Oasis, and I chose to share the truth about what that change was like for me. It was a journey that sometimes got dark and I've been there more than once in my life when facing a big decision. The production is left purposely raw and bare.
— —
— — — —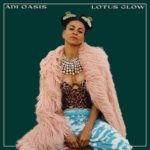 © Kendall Bessent
:: Stream Adi Oasis ::
---