Migrating the greater part of their trademark blossoming guitar-based psychedelia to Balearic synthesizers and French House organs, Tame Impala finds success and mindfulness with 'The Slow Rush.'
•• •• •• ••
And all of my dreams are still in sight
Strictly speaking, I've got my whole life
I lost a wheel a while back
But strictly speaking, I'm still on track
– "On Track"
It could not be as good as Currents.
That much must be said. Lest this writer go mad, anything else is just a lie. Not some little white lie either, but a grander, personal lie that does not fully understand the context between this record and its predecessor. Most Tame Impala fans have branded Currents to their psyche. It was the record that rocked eighties synthpop so fucking hard your ass would be left in last week; the record that blew open the doors of what Tame Impala's sound could be, no longer limited by what it should be; a carte blanche handed to Kevin Parker from mass audiences to play as he wanted, tour for as long as he wanted. So on the strength of Currents, Parker toured for two years, uninterrupted.
And then he just stopped.
Listen: 'The Slow Rush' – Tame Imapla
---
He decided on a hiatus that would end up lasting from the end of 2016 until 2019, whence festivals worldwide started propping up his name like beacons on their lineup cards and he sent smoke signals from the mountaintop, all heralding new singles, new music, new sounds. After touring those of sixties psychedelia, seventies rock, and eighties electropop, his music jumped further in time; the present.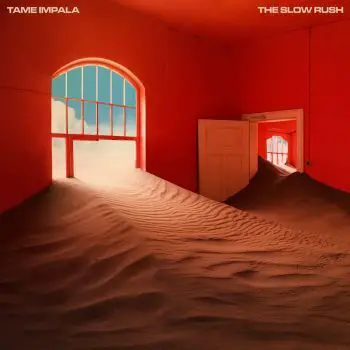 Parker has stated his desire to be a Max Martin-type producer but all things considered, The Slow Rush proves him a proficient Giovanni "Giorgio" Moroder of nu-disco, a deep house subgenre by any other name. Once cocooned by the milieu of Beatles and Supertramp, Parker becomes a Thomas Bangalter synthesizer simpatico for The Slow Rush. He substitutes "French Touch" synthesizers from guitars melodies and a snaring kick-drum from the metronome bass "untz" to create a psychedelic house rock product. The substitution also provides the bridge from his earlier works to this modern Kevin Parker.
For album closer "One More Hour," he hides his plodding doldrums guitar along the margins of a metronome keyboard pulsar to showcase that this is well and truly the same artist who brought us "Sun's Coming Up" and "New Person, Same Old Mistakes." Until arriving à ce point-là, however, audiences must navigate a new signature sound of electric organs, keyboards, bass synthesizers, and percussive instruments not part of a drum kit: maracas, bongos, congas.
This record executes the migration, too. Audiences have never known a Tame Impala record to feature terrible production and this writer has still yet to hear a terribly produced Tame Impala record. The Slow Rush is probably his most impressive. Hell, even the vinyl quality is impressive (though a digital download card wouldn't hurt, Kev). He's still the same nervous, eclectic Kevin Parker. But the most electric guitar people heard across the cuts of The Slow Rush will be found in the chuck rhythm parts of "Posthumous Forgiveness," "Breathe Deeper," or "Lost In Yesterday" as buried requiems for Niles Rodgers and Chic.
Listen: "Lost In Yesterday" – Tame Impala
---
Parker has also made great leaps in his lyrical topics, no longer obsessing in his head over solitude, loneliness or past lovers. He approaches the tumultuous relationship with his father, mentions the sauna effect of a climate crisis coming to a head, signals his troubles shaking off memories from a past life, and employs phone calls and podcasts to intimate the passing of time. It's not so much what he or others say on that last point, but how their voices intimate the passage of time, the "slow rush."
You ain't as young as you used to be
It might be time to face it
You ain't as cool as you used to be, no
– "Might Be Time"
This engenders, however, a certain lack of surprise.  His music imitates his lyricism. It doesn't force issue with a filthy synth line or jar with a distortion sample, it unfolds with the care and delicacy of Parker's meticulous and ultimately curative tendencies; there is not a hair out place in this record. It proceeds as the hands on a clock—quiet confidence with each tick—and builds the seconds to the minutes to the hours to the days and so on so forth. Where Currents sounded like a progressive dance rock curation, The Slow Rush is a psychedelic house rock chronometer.
The biggest surprises are baked in. Lessons from "Apocalypse Dreams" "Let It Happen," and "Runway Houses City Clouds" are distilled and applied when songs like "Lost In Yesterday," replete with tethering turtleneck falsettos and chucking guitar rhythm, reach another gear with a distorted synthesizer solo. The same applies when "Posthumous Forgiveness" switches tone from dire electro-gothica to beached neo-psychedelia, as if moments to reveal themselves in the quotidian; on sunny days and rainy ones, all revelations waiting to materialize, epiphanies waiting in the wings for their moment of glory.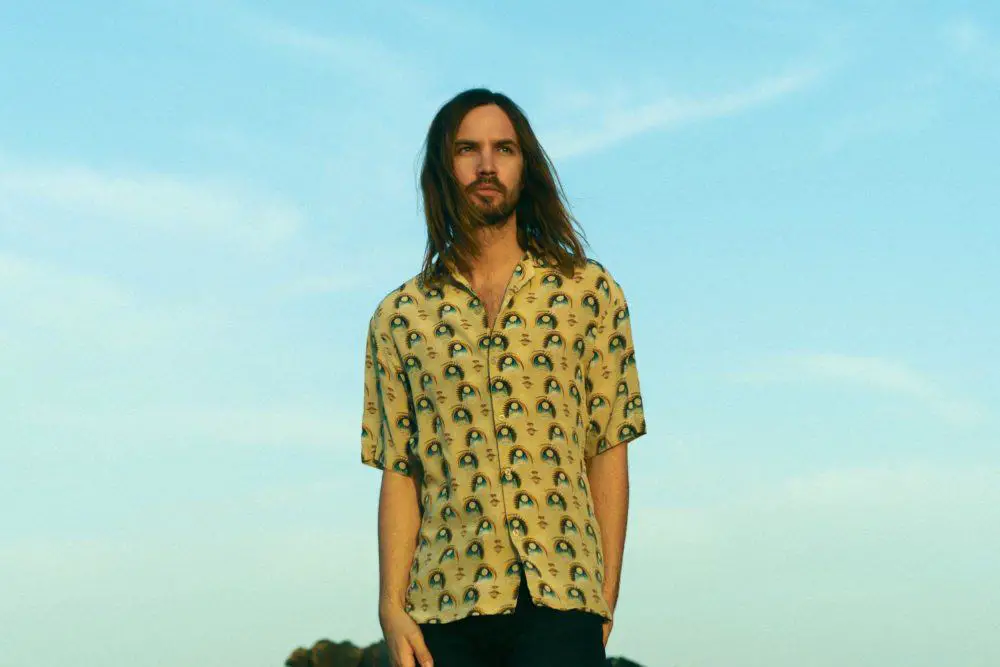 Personally, this writer would have preferred a record with more guitar—maybe it would have jumped out to his sensibilities more—but he can't deny that Tame Impala made a good record. His problem is, however, aptly described in the lyrics of "It Might Be Time." Psych heads like yours truly will have to accept that Parker no longer makes music primed for the high, but for the sobriety. Smoke 'em if you got 'em, it might even make The Slow Rush more enjoyable then otherwise, but don't demand Kevin Parker regress. And the writer's remedy can be found in "Lost In Yesterday," wherein Parker sings of accepting the here and now, to fulfill the present, not mediate the past.
And you're gonna have to let it go someday
You've been diggin' it up like Groundhog Day
So if they call you, embrace them
If they hold you, erase them
– "Lost in Yesterday"
What is certain is that after five years of waiting, listeners have another hour of Tame Impala music to live with. What is certain is The Slow Rush parallels a personal belief that psychedelic music doesn't technically "exist" as a genre, but rather good music is inherently psychedelic.
What is certain is that Tame Impala is, strictly speaking, still on track.
— —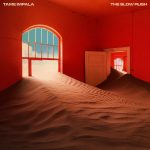 ? © Tame Impala
The Slow Rush
an album by Tame Impala