An analytical-but-personal essay inspired by Taylor Swift's song "The Man" and navigating a seemingly male-dominated music industry.
---
In 2019, one of the most successful female artists of the century, Taylor Swift, released her seventh studio album Lover. However, it was only Swift's first record she owned the full rights to. While it is true that Swift is not the only major artist to not own control of her entire catalog of masters — unless she rerecords each album, — she was notably receiving little-to-no support from her male musical peers.
It was only the other current female artists in the industry using their voices and standing up for her, Halsey and Lily Allen being just a few of the women rallying for Swift. Yet, when looking around at the discourse on the internet, predominantly on Twitter between white cisgender men, it's these three chart-topping female artists (of many) that endure a slew of hatred online.
You might be asking, well, what do they all have in common? The answer lies in tracks with similar themes that present themselves, with descriptions of toxicity still present in all aspects of the music industry today. Whether it's occurring or noticeable to your eyes, doesn't mean it's not happening. Allen's "URL Badman" was released in 2014, yet still rings true. Allen, while she does namecheck Pitchfork, speaks about a concept that expands to the music journalism field as a whole.
---
As Guardian journalist Laura Snapes recently shared, "The music industry is so profoundly toxic and resistant to change, it feels unethical to participate in it at all sometimes." When even independent record labels are engaging in a toxic Twitter discourse through now-deleted tweets, that's when we should all be aware that something seriously needs to change.

Speaking of Halsey, "929," from her new album, includes the line, "They said, 'Don't meet your heroes. They're all fucking weirdos.' God knows that they were right," which could arguably apply to a slew of bands in the #MeToo era being exposed for misconduct — some alleged, some confirmed. Nevertheless, accusations should be taken seriously, as the saying goes, "If a tree falls in the forest and no one is around to hear it, does it make a sound?" It still fell, even if you weren't listening or don't believe that it did.
As for Swift, she has been the recent example and arguably, the bluntest, at portraying this disparity in the music industry on her latest Lover single "The Man."
Swift writes from the perspective of how her life would be incredibly different if she were a man in music.
I would be complex
I would be cool
They'd say I played the field before
I found someone to commit to
And that would be okay
For me to do
Every conquest I had made
Would make me more of a boss to you
I'd be a fearless leader
I'd be an alpha type
When everyone believes ya
What's that like?
Watch: "The Man" – Taylor Swift
She faces these double standards head-on in her self-directed music video for "The Man," donning prosthetics to become the man. Swift, as an embodiment of male privilege in the video, manspreads on the subway, surrounds themselves with models on a yacht, and is literally high-fived after leaving a one night stand. The man, in his eyes, can do no wrong.
After all, she's experienced these double standards firsthand. If you analyzed charting male songs about relationships to the backlash they received about writing them, it would be near to non-existent. However, if Swift, a woman in her 20s at the time of songs like "Dear John" and "Back To December," dates a typical amount of men and writes songs, it becomes punchlines for award shows on national television.
They'd say I hustled, put in the work,
They wouldn't shake their heads
and question how much of this I deserve
What I was wearing, if I was rude,
Could all be separated
from my good ideas and power moves
Now slowly approaching my twentieth birthday, I have spent years working in various aspects of this industry since I was fifteen. Yes, it is true that there are a few good dudes out there that are focused on bettering the collective industry as a whole, compared to just the individual self. Notably, Ross Martin from the defunct UQ Music, Ariel Bitran, and Atwood Magazine's own Mitch Mosk.
However, there are other male peers I've encountered along the way, that as I've become more self-aware, I've become disillusioned by their inability to use their platforms to create change of any magnitude, especially if they have a large influence on social media. No matter what area of the music industry you work in, there is always room to grow and call for change, notably white cis males standing up and supporting those who are different than themselves.
Just last month, 98 KCQ, a Michigan-based country radio station, tweeted, "We cannot play two females back to back. Not even Lady Antebellum or Little Big Town against another female." This brought a larger conversation about women in the country music industry to the forefront, with heavy-hitters like Kacey Musgraves and Kelsea Ballerini joining in. This is best described in a brilliant and well-written article by Chris Willman about the situation. With a toxicity towards women in this musical subsection that's been present long before the Dixie Chicks, it's no wonder Swift made the switch to pop radio in an attempt to gain the respect she deserves.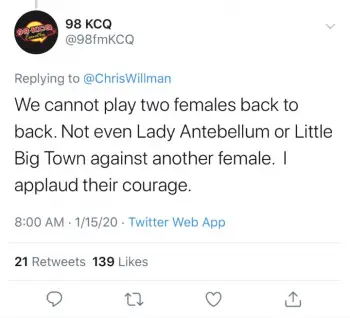 Even with country radio being a smaller part of a current and relevant conversation about a woman's place in the music industry, the men I knew who worked and performed in this specific subsection never said a word about it — neither for or against. Nor did they say a word in November of last year, when Jennifer Nettles arrived at the Country Music Awards with a cape that read, "Play our f—-in records, please and thank you."
Instead, they used their social platform and place in the industry to heavily promote their own record (a collaborative duet between two men), and I found myself increasingly disappointed and losing respect in them.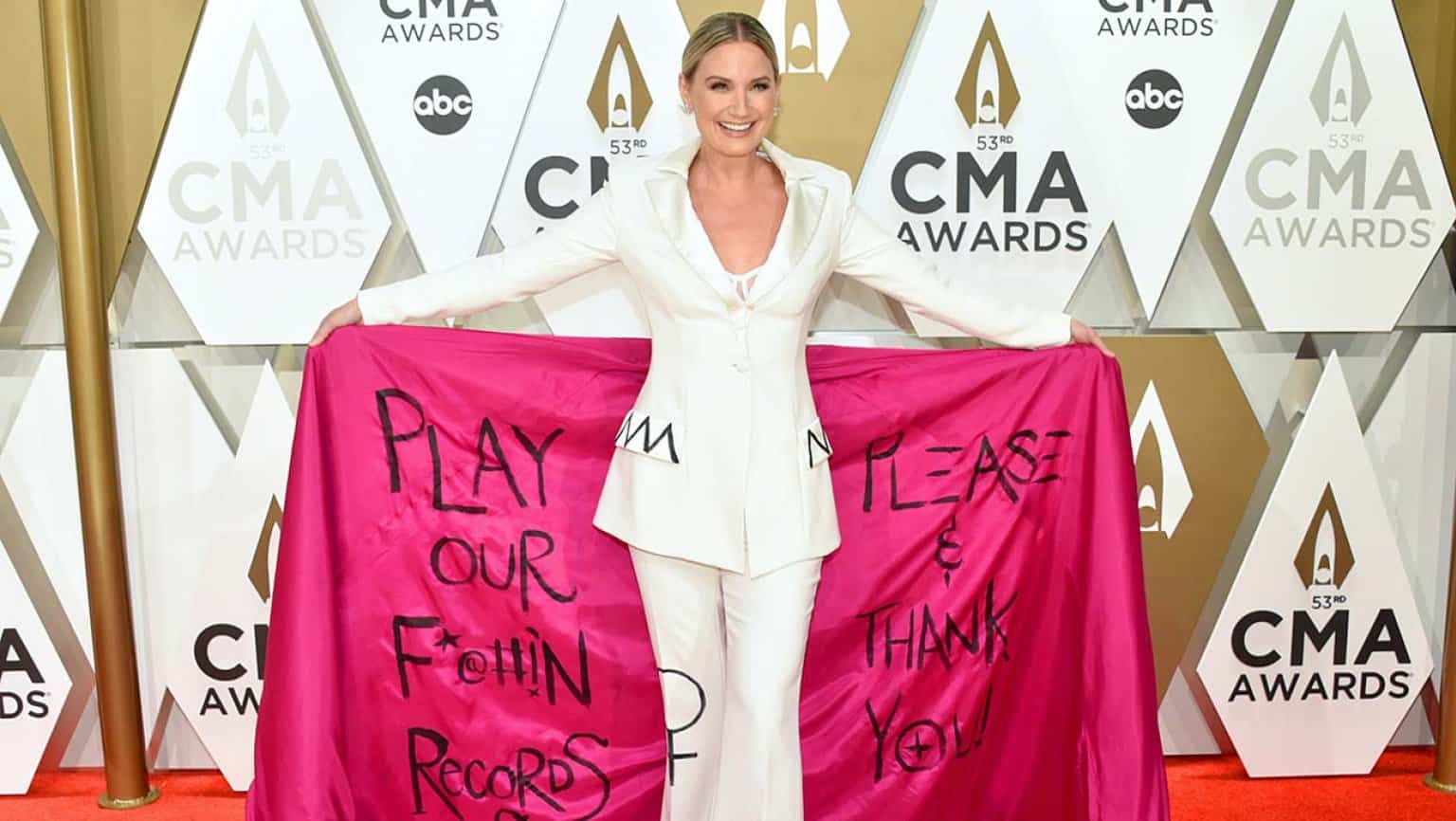 As Swift notes in her newly premiered Netflix documentary "Miss Americana," she constantly was told regarding her place as, "A nice girl doesn't force their opinions on people. A nice girl smiles and says thank you." Yet, in an industry that as Swift describes as one that puts famous, yet successful, ladies in an "elephant graveyard by the time they're 35," when, in a career as a woman in music, do we cross the threshold of being "nice" and become someone worthy of respect?
I've urged other male writers I know to speak up about things that are happening, specifically the Reading and Leeds lineup debacle as one example. His response was one of, "Well, I support some women," followed by a few paragraphs of mansplaining about money and indie publications, that I refused to open the can of worms into responding to before I could clearly articulate my thoughts.
If you are praising underground independent female artists, but tearing down chart-topping, mainstream ones, such as Swift, Halsey, and Allen from previous examples, in the same breath, that is not a pure and complete respect of women in the industry who went through consistent trials and tribulations to get to that success level. They tell us, "Respect your elders," and in some exceptions, I do. Yet, at what point as a woman in music, do your elders start to respect you?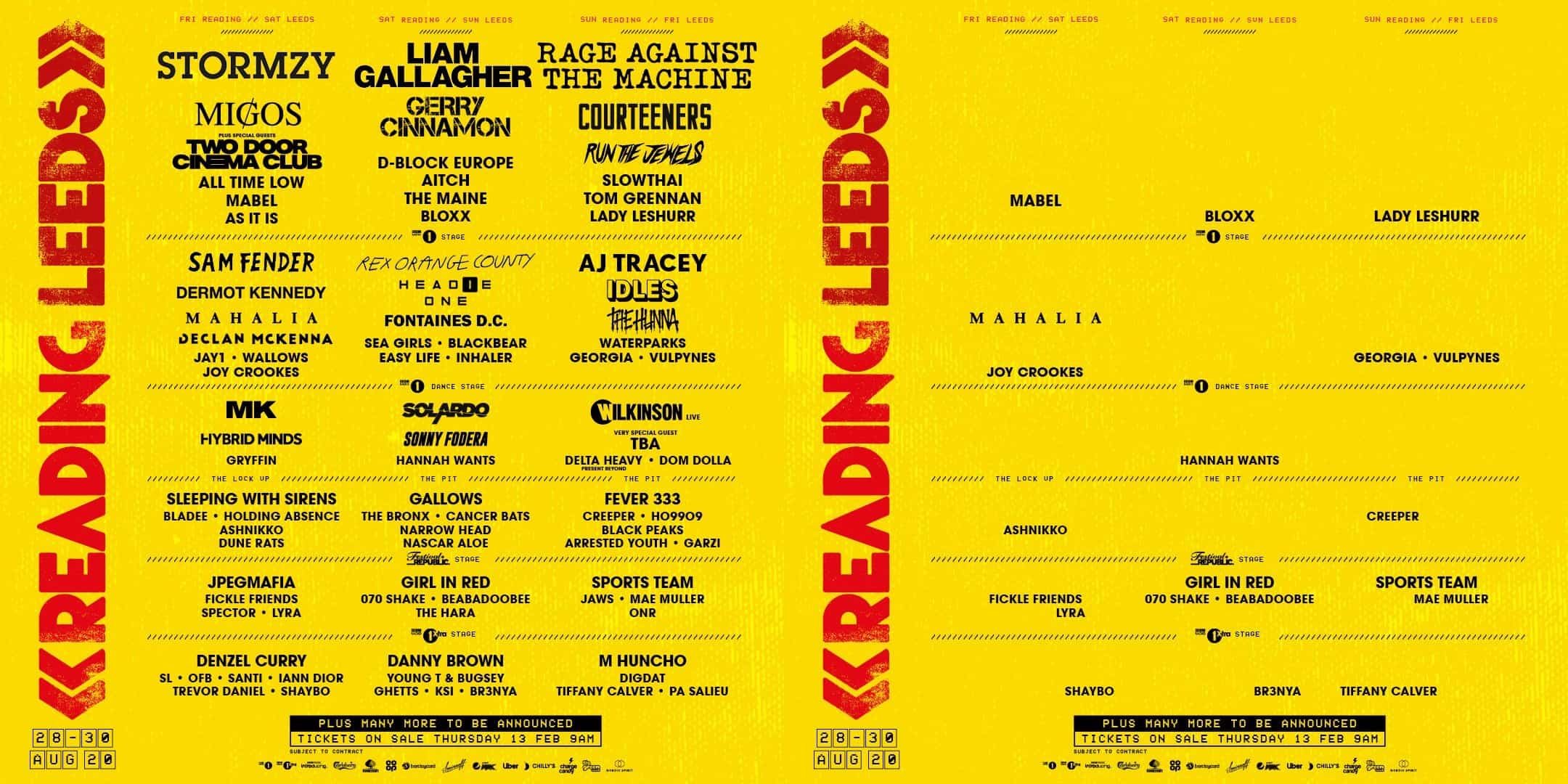 A few months ago, I attended a show for a New York-based band that I had been interested in working with and learning the business aspect of things. The members consisted of all men in their early twenties, older than myself, but not by much. Other attendees at the concert consisted of their manager and various attendees at the Bushwick venue that night. However, once their manager met a male music journalist from Kerrang!, he didn't speak to me again.
The second red flag and reduction I felt from the group that helped me decide to officially cut ties, came from their lead singer, who texted me a few days after their show, inquiring if I could write a "pretty little article" for them. I suppose this is that article he wanted — not little, but hopefully he finds it pretty. As for the Kerrang! writer at this gig, I gave him my email when he asked. Needless to say, it's been months of silence, so the disheartening feeling has subsided.
When it comes to the subsection of music journalism within the larger scheme of the industry, I am aware of the certain privileges I have operating the field as a white woman, however, it has still been a process filled with reductive experiences from men. While working as a booking intern at a New York concert venue, a drunk performer in a spin-off group, formed by a member of an iconic band, unaware of my internship status, inappropriately attempted to invite a clearly underage (X's on each hand) girl to an "afterparty," only to have his advances blatantly rejected.
If I was out flashing my dollars,
I'd be a bitch, not a baller.
They'd paint me out to be bad,
So it's okay that I'm mad
Swift's lyricism within "The Man" feels not only like a long time coming in terms of her personal experiences, but also a breath of fresh air.
It's a spot-on description of how many women in this music industry — or any male-dominated industry, for that matter, feel. It's a social commentary about double standards and working-hard-but-getting-nowhere, that makes it all the better option to become Lover's next single. It's a song and a music video release that dig into something deeper than themselves. Not only does the song have an already universal relatability because of its themes, but as a single, "The Man" will hopefully, reach and inspire the young women in the next generation in the same way. It will also, hopefully, inspire at least some men in the music industry to make some serious changes within themselves. In the meantime, the rest of us ladies will keep on running as fast as we can…
— — — —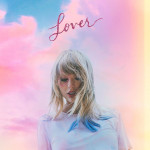 ? © Valheria Rocha
"The Man"
a music video by Taylor Swift
---
Lover
an album by Taylor Swift
---