Afrobeat has long-shadowed the step of Nigeria's unique culture. Now, father-son duo Femi and Made Kuti hold the standard: Can they carry it to the din of popular movement?
Stream: 'Legacy +' – Femi Kuti, Made Kuti
---
"A prophet is what many of us call Fela,
Someone with very special skills to see very far,
But grandpa was not predicting the future with songs,
He was speaking about everything he saw,
Everything that was wrong"
– "Different Streets," Made Kuti
I must admit, I was a bit conceited when originally writing about Legacy +.
Originally I was going to be singular about Femi Kuti's newest record, Stop the Hate, not even mentioning his son Made's (dit Mah-day) efforts on For(e)ward. I wanted to review the first disc of Legacy + in a vacuum, to figure it out by itself. But that's an impossible task. It is an impossible album to review on its own, because the more I listened to this record, the more I realized, doing so would be unfeasible without building a bridge from the past to the present. It is therefore a bit disconcerting to reckon with Afrobeat's origin not very well apparent.
This is the music of civil disobedience.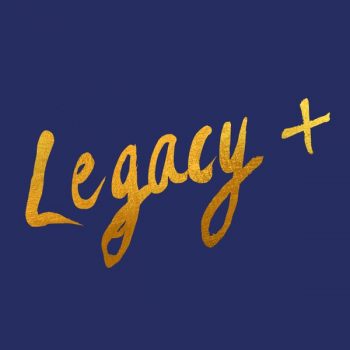 But much gets lost when the music sounds so swanky. And Fela Kuti's discography was nothing if not swanky. There's a vibe on his swing cuts that can only be described as Vegas in Lagos. And if hotels didn't play Kuti's discography around the clock countrywide, an opportunity would have been wasted.
Maybe the government wouldn't let them; Nigeria at the time was in the grip of its first military junta, worsening the health and sanitation crises in post-colonial Nigeria while perpetuating a war against one man wielding a saxophone. Much like the legendary Louis Armstrong, Kuti purveyed the sweet leaf of cannabis as an aide. In one of the tamer incidents between government and citizen, police attempted to pin him with possession of cannabis. Instead, Kuti swallowed the joint and officers had to wait three days before testing the man's feces for intoxication. Kuti still had one trick left—he switched stools with another inmate. The kangaroo court ploy worked in keeping Kuti in custody, but it only fueled his next record, Expensive Shit.
The angular and sarcastic title track does not just break out the Ritz, or do the Hoyle with piano riffs, cricket percussion, a watertight horn section and a creole lyricism employed for accessibility, it also put the government besides themselves. Working en concert with "Water Get No Enemy," the record called out a corrupt junta's priorities of cultural censorship at a time of clean water shortage.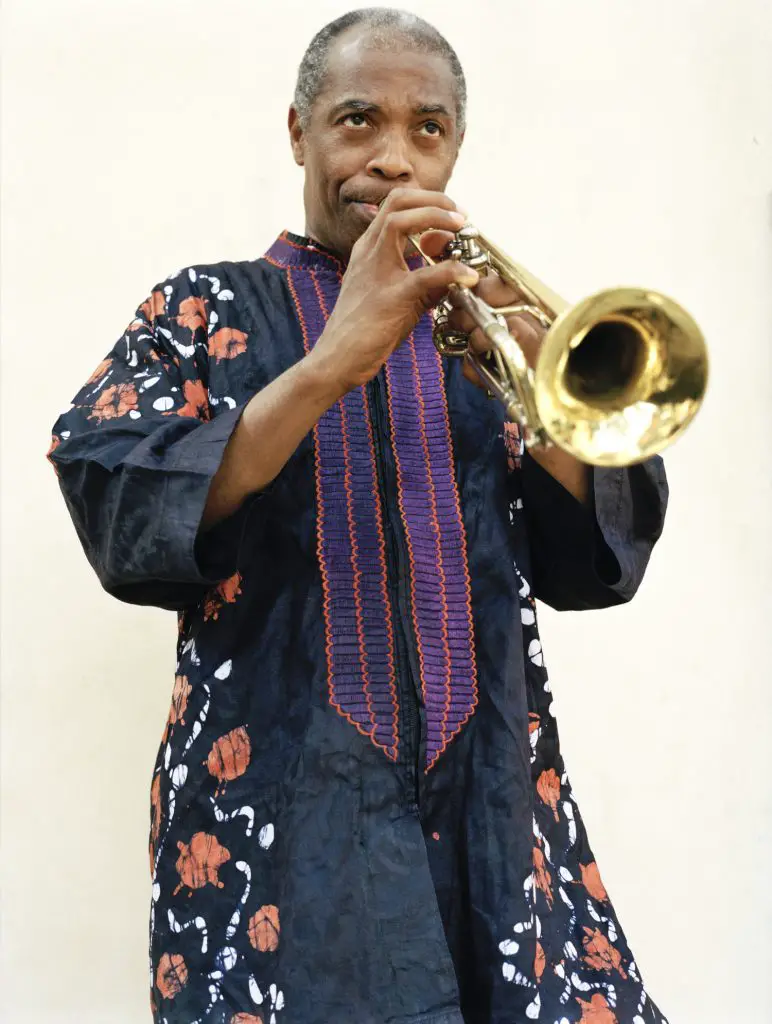 You won't find such angular and personally aggrieved music on his progeny's newest record, however. Stop the Hate is in fact one album in a pseudo-double, a collection pairing father with son, Femi and Made Kuti. The other album is Made Kuti's For(e)ward.
Together they make up Legacy +, the newest installment where Kuti's progeny takes the post-Kalakuta records sound of Afrobeat even further. I thought Legacy + would even include some of grandpa Kuti's own material just for comparison – to hit the holy trinity of Afrobeat, y'know, father, son, and holy ghost type shit – but it did not.
As we struggle everyday
We try to find a better way
See these leaders wey suppose jail
Na him my people dem dey hail
As we struggle everyday
We try to find a better way
See these leaders wey suppose jail
Na him my people dem dey hail
Them dey hail
Them dey hail
We people have the power
To make our lives get better
– "As We Struggle Everyday," Femi Kuti
---
Instead, it's a look at the Kutis doing what they do well: Carrying the standard.
Their new family compound has not been raided in some time – a tentative peace exists stands between the country's authoritarian republic and its premier musical family – as ongoing police-brutality protests have the land and people at attention with 51 civilian and 18 security force mortalities. The father-son duo seem keen on showcasing the multi-generational odyssey of a political struggle between the Nigerian governments and its constituent peoples, rather than the more personal disagreements between the government and the Kuti family. The polyrhythmic jazz-and-funk-and-salsa mélange, once an upheaval of a straight-laced cultural censorship, is now the din of popular movement.
"How did it come to this?/
We dance and we pray and/
We learn to obey/
And we learn to adhere to/
Everything as it's fed to us are/
Are we not equal to them?"
– "Blood," Made Kuti
In other words, the time for Afrobeat is ripe.
But is it really Afrobeat if the cut only lasts 4 minutes without multiple horn section and solos, a child's choir and a fiery bandleader orchestrating it all in Nigerian Pidgin? The father-son duo say no but are willing to compromise. Femi's lyricism is less flammable, more inspirational while Made's words both bristle and soothe. They both take the time for more digestible song lengths of six to eight minutes.
Perhaps I'm just an Afrobeat originalist with a penchant for 13-minute big-band and funk guitar, perhaps its just a natural evolution of a style: polemics erode, jagged edges smooth over and all that remains is the edifice. Everything else is a rose on Fela Kuti's grave.
This where Fela's son, Femi, starts with Stop the Hate, his disc still firmly rooted in the milieu of his Nineties work, that same square deal of African music, jazz and funk while using groove templates from his father's oeuvre. Femi's side is filled with solid protest song: "You Can't Fight Corruption with Corruption" and "Na Bigmanism Spoil Government" are as good an Afrobeat anthem as any of his father's own, choir intact, chuck guitars and organs in tow. It also does not have me questioning "what the fuck?" in the middle of any cut—Made's one part Yankee Doodle melody, one part harpsichord sonic from "Higher You'll Find" constituted a double take, if not obstacle, in the middle of an otherwise excellent cut—still, seasoned hands only come from years of cooking and both sides of this double album cooks with enough musical instinct to showcase both history and modernity in the continent's premiere sound. This continuity on display of both discs is what binds them together as two sides of a singular yet collaborative work, however, as if two paintings on either side of a canvas. A good concept, au fond des choses, and one which requires a long view in the round.
---
The Guardian contributor Kate Hutchinson posits that Made Kuti shoots Afrobeat into the future with his side of the double album, For(e)ward. Not so – he has just brought it up to code. A little bit of dub, some reggae and a good deal of trimwork and his side sounds more modern by natural occurrence of youth and a consequence of age. The cut "Your Enemy" rides on Made's chopping lyricism, clacking sekeres and a svelte organ; "Blood" questions the colonial narratives with a menacing horn section and flooded vocals; "Young Lady" is an affirmation of female liberation set to xylophone choruses, some damn good horns and an even better horn; "Different Streets" discusses Fela as both purported prophet and legendary forefather with Made making a personal and smooth interpretation.
And though they may not like it, Made's choice to incorporate more dub and reggae sounds – specifically in "Different Streets"—mirrors Tony Allen's late Nineties experiments, a path which allows for an Afrobeat more somber, electronic and aurally intriguing than simply writing standards. That's most why I cannot agree with the estimation that Made brought Afrobeat into the future; the sound's already been done before. The proof has already been written, the experiment was just waiting to be reexamined, retested and reaffirmed on a commercial scale.
To the new listener, however, Legacy + should serve a solid entrée to the tradition and potential of a music fusion fifty years in the making. To the experienced, this double is proof enough Afrobeat still has enough legs to go from one disc of a double album to the next, from the past to the present.
Because music, much like time, is not a vacuum.
— —
— — — —
? Femi Kuti © Sean Thomas
? Made Kuti © Ifeoma Kalu

:: Stream Femi Kuti ::
:: Stream Made Kuti ::