Rising alt-rock star talker continues to roll out her forthcoming EP 'Wax' with her deepest cut yet. "Suck Up" is an anxiety-driven search for one's sense of self with no easy answers. But its furious intensity dispels the malaise one headbanging chorus after another.
Stream: "Suck Up – talker
---
If you don't know yet, talker chances are she knows you – or at least she knows how you think. Through her growing catalog of work, LA's Celeste Tauchar has amassed a thorough exploration of the internal struggles that plague us. From grappling with our perceived inability to break unhealthy cycles ("Changes"), to feeling adrift and abandoned when a loved one moves on to gree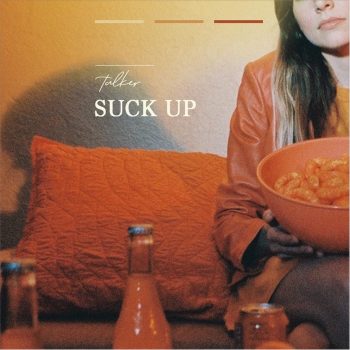 ner pastures ("Keep Me Safe"), and knowing that sometimes the best way to do right by someone is a path wrought with pain ("Passive"), she taps into a wellspring of candor and confessionalism unmatched in the burgeoning rock scene of 2020.
Continuing her ethos of pulling no punches, she returns with her third cut off her upcoming EP Wax (due March 6). After the emotional catharsis of "Learning the Feeling," "Suck Up" excavates perhaps her most fretful subject matter to date. Blistering guitars propel an internal monologue on a desperate search for one's identity. Who am I? she asks. And am I ever good enough to be accepted?
I'm a thousand different versions
of myself when I wake up.
And I don't think any
of them will ever be enough.
Here talker flits through personalities like masks, presenting herself in different facades in varying social situations. Like many of us, her search for acceptance leads her away from herself. In becoming someone she thinks others will like, she abandons her own sense of self. When we change to please others, do we even remember who we are? As Kurt Vonnegut wrote, "We are what we pretend to be."
---
The video for "Suck Up" drives this point home further. The curtain rises on an empty amphitheater, talker approaching a solitary mic. She floats alone in the emptiness without even her band for support. The intense isolation can lead one to grasp for a liferaft of any kind, even at the expense of being true to oneself. She pushes the visual metaphor further in a series of quick cuts, shifting looks from one fraction of a second to the next. Themes of kaleidoscopic identity and the emotional anxiety that can arise from it pervade, but director Jake Goble employs a sensitive hand to allow them space to breathe. In perhaps its most probing moment, talker finds herself alone in a sea of people, staring down the lens as both a silent plea and a subtle recognition that we've all at one time been in her shoes. Everyone surrounding her connects with such apparent ease that her own struggle seems fraught with futility. What am I missing that comes so easily to everyone else? Am I somehow broken?
When we don't recognize who we are, we have no sense of home in our own skin.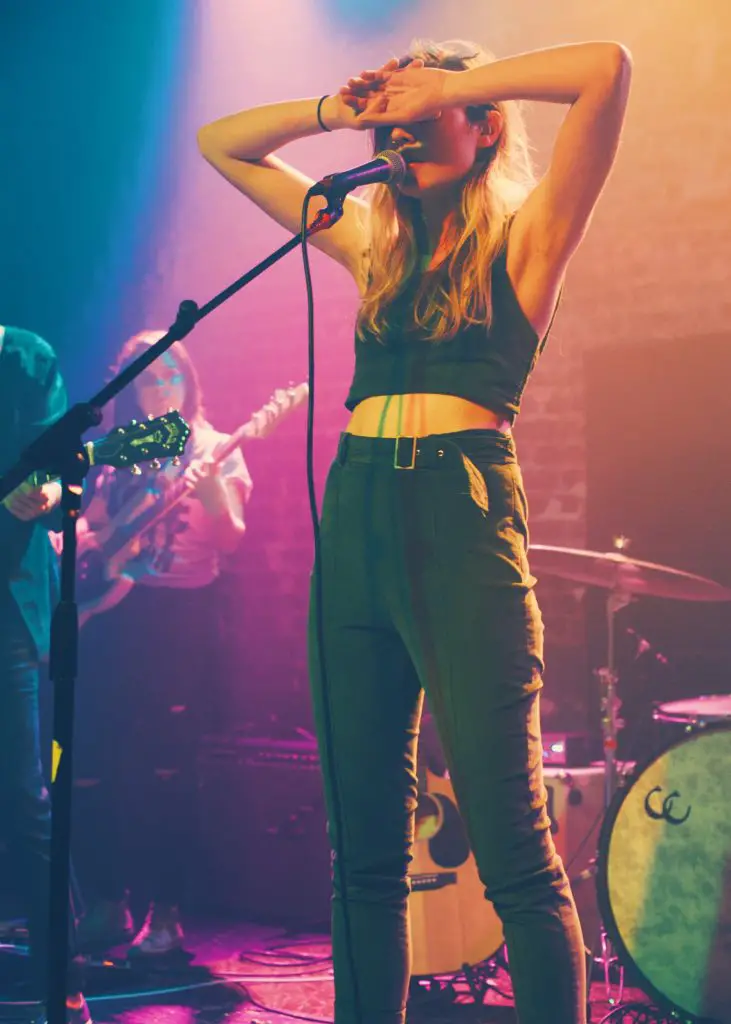 talker's brilliance lies in her ability to mine universal fears like these and present them warts and all without holding back. But instead of allowing the darkness to consume, she weaponizes them. In the manner of heroines like Patti Smith and Laura Jane Grace, she channels her insecurities into unbridled fury. "Suck Up" bursts out of the gate swinging, riding atop raw guitar blasts and a roaring energy. Even as she cries out in anguish, there is a liberation in the way she delivers her message.
With "Learning the Feeling," she laid out the mission statement for her new spate of music – giving her emotions the space to emerge and acknowledging her own needs. With "Suck Up," she admits that won't always be an easy road, but she doesn't give up the fight. She's in the thick of the battle here, facing demons at the end of a fraying rope.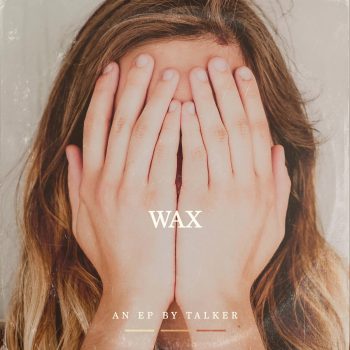 Face to face I try to erase
But I'm a suck up to myself
And I'm nobody.
The war is far from over though. The struggles within us are never won so much as they get easier to face every time around.
Each wrenching addition to her discography brings another facet to her therapeutic journey of self-discovery. And through it all, she's quickly emerging as one of the most vital voices in alternative rock today. As always, we have our ears perked for the next session she throws our way.
Stream: "Suck Up – talker
— — — —
? © Kiersten Friesen
:: Today's Song(s) ::
---
:: Stream talker ::
---