In Atwood Magazine's interview with Tessa Kaye, the artist details her anxiety and the deep pain it causes with new single "You Know Who You Are and I Hate You."
— —
You may have heard the phrase "happiness is a choice" at some point in life. Though joy can be conjured up at the drop of a hat by some, that is not always the case for many others. Factors that affect your happiness such as depression and anxiety play a pivotal role in your current emotional state. Those that deal with mental illness know how much of a burden it can be, but they have little control over the wave of feelings that emerge from it. As an anxiety sufferer, Tessa Kaye constantly deals with the hardships it causes, inspiring her to write her stunning new release "You Know Who You Are and I Hate You."
The single is an ode to anyone who battles with these similar circumstances. Worrying about things that normally would not be cause for alarm is a regular occurrence for the singer. Stuck brawling with her brain, she struggles to hold back these irrational thoughts as showcased in her passionate singing of "all day, I fight, your voice in my head cause it's not right."
The vibrant Los Angeles based pop artist's music exudes so much poignancy and soul. Growing up in Utah with her adoptive family did not come without its challenges. Living in a primarily white, Mormon community, at times she found it hard to fit in. Abandoning the religion in early adulthood, she moved to the West Coast in search of a new chapter. All her vast life experiences have provided her with a unique view that's led to masterful music with compelling lyrical messages.
Atwood Magazine spoke with Tessa Kaye discussing her new song, life growing up, mental illness, and more!
— —
Listen: "You Know Who You Are and I Hate You" – Tessa Kaye
A CONVERSATION WITH TESSA KAYE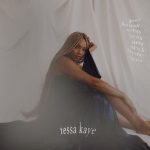 Atwood Magazine: Your latest single ''You Know Who You Are and I Hate You'' on the surface seems like it's detailing a romantic relationship, but the track really is a reflection on your anxiety. You know it is there and would give anything to not have to deal with these struggles. How are you able to cope with your debilitating mental illness and do you find pursuing creative endeavors a therapeutic way to release those emotions?
Tessa Kaye: I definitely wanted this song to be up for interpretation depending on the listener, but speaking to my anxiety was very cathartic for me! When it comes to my anxiety, I have days that aren't so bad and, of course, those days that can be quite difficult to get through. There are so many things I do to manage my anxiety. Energy Healing, meditation, and daily affirmations are a few of the things that help me the most. Those and talking to my mom [laughs], I facetime my mom at least once each day, but usually more than that. She can get me through anything. I work really hard to keep my mind as healthy as possible! However, with that being said, I try to honor the difficult days as well.
When I have a really awful day mentally, I'll tell myself I just get to be grateful that a brand new day is coming soon. I've had to learn how to not be too hard on myself when it seems like my anxiety has taken the W for that day. I've learned that it's perfectly okay to have days when you're down, the key is figuring out how not to stay there. Pursuing my creative endeavors is so therapeutic and the biggest blessing for me. Every part of the process is healing, but my favorite has to be once the song is written and I just get to sing what's been on my heart. It's one of the few times my mind doesn't feel overcrowded, and that is a nice feeling!
The song's infectious, dreamy arrangements paired with your moody yet angelic vocals really bring the track to life. What was your process when crafting the single?
Tessa Kaye: Thank you so much!! The way I write is a bit sporadic. I get random lyric and melody ideas all the time regardless of what I'm doing so I'm always writing things in notes and recording little voice memos etc. Once I decide what I want to work on in a session, I send all my ideas to my producers, and we go from there. When writing this song I kept drawing on how comforting it is for me to cry during rainy weather. It's always made me feel less alone knowing the sky seems to be crying too [laughs]. Making sure the track embodied that cozy thunderstorm feel was really important to me. I had been wanting to write about my anxiety for quite some time, and when I got to my writing session with LaFrantz things fell into place so quickly. I'm happy we were able to capture a light and floaty sound to contrast the heaviness of the words I'm singing.
Your musical style breaks genre barriers melding indie-pop, R&B, and electronic. How did you form such an eclectic sound?
Tessa Kaye: I have a broad taste in what music inspires me and I love so many different genres. I'm produced by LaFrantz, and always know that when I'm working with them nothing is off the table. They also get me out of my comfort zone and push me to approach my music in new ways every time we are writing and recording. I never want to put myself in a box musically, so if there's an interesting idea that comes up during the writing or producing process, I'll always try it. By not limiting myself to the "rules" of genres, I feel so free in discovering whatever sounds resonate with my soul in a moment.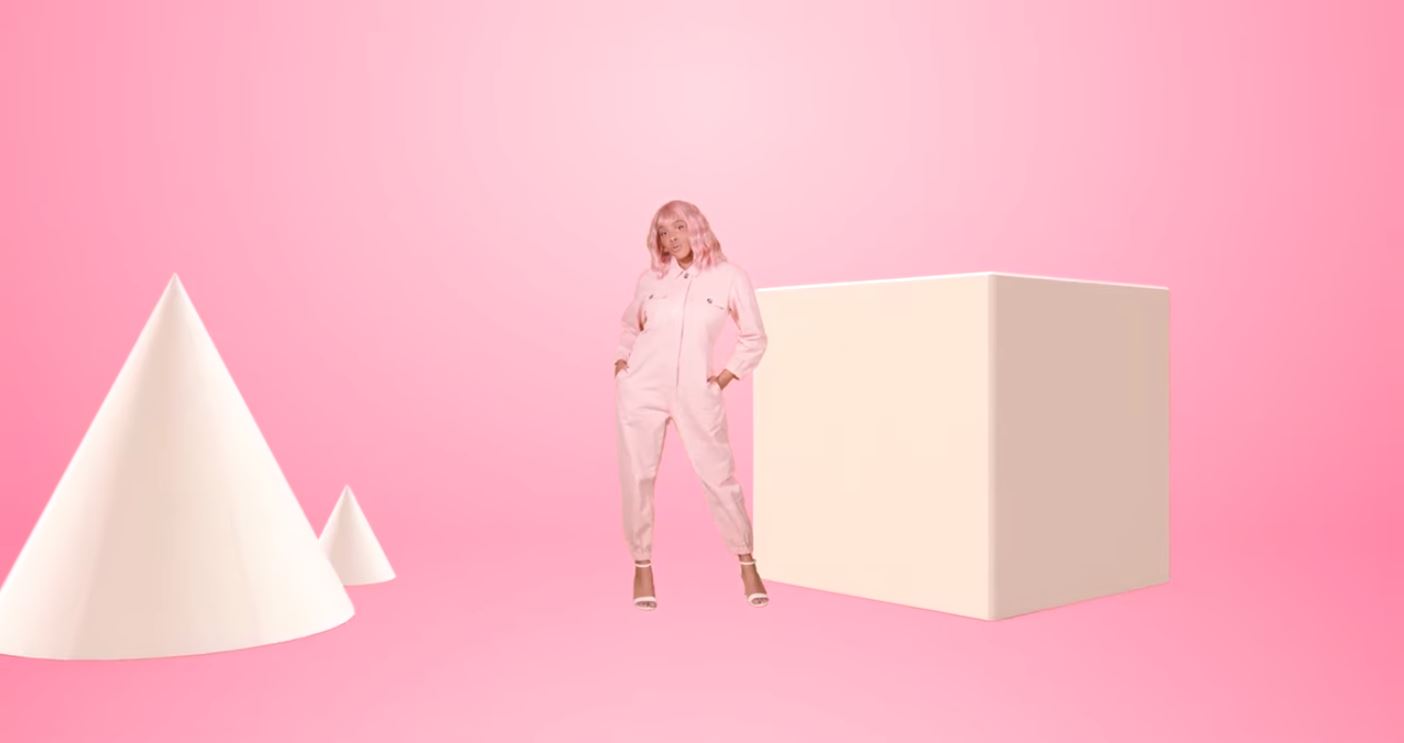 You say it has taken some time, but now you realize there is a kind of powerful strength in allowing yourself to be weak. What would you say to someone who is ashamed of expressing their true feelings for fear of judgment?
Tessa Kaye: To someone who is ashamed of expressing their true feelings for fear of judgment, I say: I see you, I love you and your feelings are valid! Please allow yourself to show up and exist as you are in each moment, no matter how that looks! You don't have anything to be ashamed of, you're human. I'm learning to let the shame fall away because I know I'm not the only one dealing with heavy shit. It's all of us, and oftentimes we're so understanding of others, but refuse to give ourselves that same grace. We need to be more gentle with ourselves, and not add shame on top of the battles we're fighting because honestly? How exhausting. It's easier said than done, but once you allow yourself to express how you're feeling in ways that are true and authentic to you, the most beautiful healing gets to take place. One of my favorite quotes says "You have to feel it to heal it." and I completely agree with that statement. It's all a part of self-love, baby.
On the topic of fear of judgment, I understand you grew up in Utah in a Mormon community surrounded by very few people of color. Can you tell us in more detail what growing up in that environment was like?
Tessa Kaye: Growing up as a black girl in Utah was definitely a unique experience to say the least. Being black in a predominantly white community comes with many challenges. It was difficult to always feel othered in most areas of my life. Dealing with racism and microaggressions in school, dating, etc. wasn't easy either. Luckily I grew up with 4 siblings who are black as well so of course that made things better! I'm not sure I would've survived without them [laughs]. I knew they got what I was going through and there was always comfort found in that. I also have the most incredible parents in the world. They've always done everything possible to celebrate the beauty of blackness. I think because I was always looked at as the odd one out and oftentimes in a negative way, it's taken a lot of work to be comfortable in my skin. Now, I love the skin I'm in and am so proud to be a black woman. Despite the difficulties of growing up black in Utah, I had an incredible childhood filled to the brim with so much love, and I'll always be grateful for that.
Speaking of Mormonism, now that you are an adult you have chosen to leave the religion. What led you to that decision and are there any practices you still hold on to?
Tessa Kaye: I just think it's important to be true to myself in each and every moment, and how that looks is ever-changing. It's perfectly okay to let go of what's no longer serving you. I'm continuously on the path of seeking all things love and light. As I move through life, the sources for those things shift and I get to see where that takes my spirituality and beliefs as each day comes. It's a journey that I'm loving allowing myself to be on!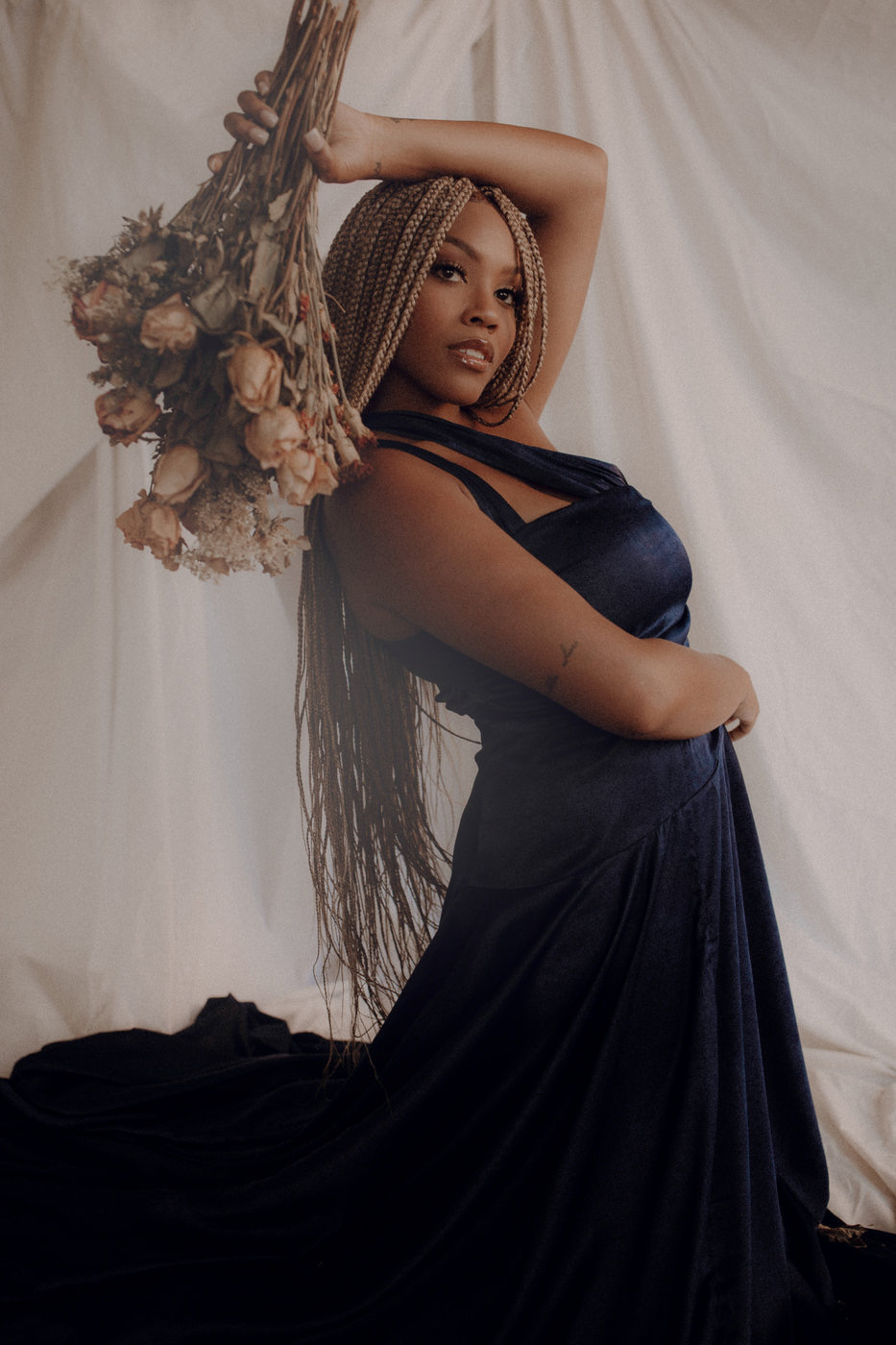 If you could go back in time and tell your younger self one thing, what would that be?
Tessa Kaye: Oh wow… [laughs]. I would tell young TK: Listen up girl, you can please some people some of the time, but you can please everyone none of the time, so stop caring so much about what everybody thinks! It's exhausting and unnecessary. You're the one who has to be happy with yourself, proud of yourself, and love yourself at the end of the day. So it's time for you to live your own life and let go of the expectations others have placed on you. If I could've embraced that sooner man…ugh, but we here now so it's all good! Never regret, and I think it's important to give grace to our past younger selves [laughs], we were doing our best.
You were born in Philadelphia, raised in Utah, and now reside in Los Angeles. What has living in each place taught you and how have those places influenced your musical style?
Tessa Kaye: I was born in Philadelphia, but adopted when I was a baby so I haven't lived there. However had I not been adopted by two of the best people in the world, my amazing parents- I think my life would've looked extremely different. I might not have gotten the opportunities that I have now which I'm so grateful for. Since I spent the majority of my life in Utah, I expect it will often influence my writing in terms of what I'm talking about. Many of my stories and life changing experiences took place there, and I've yet to put a lot of that into my music. I haven't been living in LA super long, and I'm excited to watch how this journey influences my writing and musical style. Utah and Los Angeles are incredibly different, so it's going to be a lot of fun for me to create from the lenses each place has given me.
Your inspiring and personal lyrical messages resonate strongly with listeners by helping others feel less alone. What artist or musicians have done the same for you?
Tessa Kaye: Ahh, thank you. That's so important to me! I could truly go on forever naming artists and musicians who have helped me feel less alone in my struggles, but to name some recently I'll say: Julia Michaels, Tayla Parx, UMI, Jhene Aiko, Troye Sivan, Iyla, LEON, Betty Who, Sigrid, 6LACK, Charli XCX, Joji, and The 1975.
Finally, what does the future hold for Tessa Kaye?
Tessa Kaye: The future holds SO MUCH more music coming in 2021. I'm writing all the time and am just so excited to get more stuff out. Visuals are also one of my favorite ways to be creative and express myself, so I'm looking forward to many new shoots and videos. I would love to possibly do some mini livestream shows as well. I am just getting started and honestly cannot wait for everything that's to come. Manifesting every amazing thing!
— —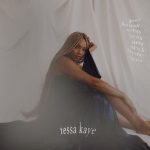 Connect to Tessa Kaye on
Instagram
? © Rachel Green
:: Stream Tessa Kaye ::
---