Atwood Magazine speaks with aVIE on what went into 'The Escapade,' an EP rife with thrilling melodies that sees the artist hone his the craft on plunderphonics to make something truly captivating.
— —
When it comes to the world of sampling, it's easy to pile on sound clip after sound clip, but to make something worth anyone's attention is another challenge in itself. To attach one's own unique flair onto a project that utilizes samples is a musical art form that is growing rapidly, and it's called plunderphonics. When done right, this practice can lead to genre-bending soundscapes that otherwise never would have reached the ears of listeners, often resulting in some of the best melodies in the music industry. For Texas-based artist aVIE, he took hold of the essence of sampling and plunderphonics and created magic with it on his newly released EP, The Escapade.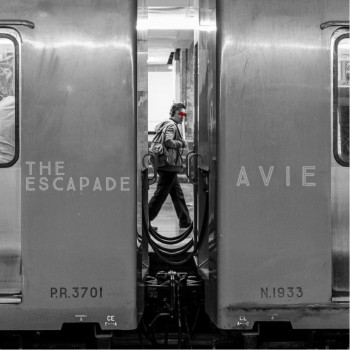 An upbringing of classical Indian music surrounded aVIE, instilling in him an appreciation for sounds from years past and those of modern-day. With his debut EP, Chutney Chasers, he showcased artistry not often seen for newcomers. He mashed together the worlds of hip-hop, pop, and R&B and created splendor. With The Escapade, aVIE proves there is more to him, dialing the notches to 10 and expanding on what made Chutney Chasers so great with tremendous flow, gorgeous mashups of varied instruments, and enrapturing melodies that each contain their own unique spark and charm.
The EP begins simply enough with the intro "Houston," a track that sets the stage for what's to come with its hip-hop inspired piano melody and samples. It's a slick beginning that transitions perfectly into "Whatcha Say." Ragtime piano sets a jaunty mood over polished drums beats that lead into the vocals of aVIE himself. "I try to step outside of me so I could see what you see but baby mama tryna make the scene so fuckin Bruce Lee. Said it was a compliment but she wanna argument. Supplement the confidence, kiss her with the monument," he sings with an animated flow that will have listeners energized. He takes this same energy and morphs it into something new with "Last Nite."
The jaunty piano makes a return, continuing the jovial mood set in place. Near the track's end, it begins to slow down, and warbled effects enter the mix which acts as a reversal of sorts. Its use is stellar and manages to create a perfect anthem for late-night dreaming. The pop inspiration makes an entrance with "Running Away" through its bustling electronics and excitable melody. The tempo is fast and will have listeners on their feet and moving to the beat for the entire duration. Later in the EP, "Livin' The Life" brings a trap-inspired beat, making for a track that one could easily get the night started off right. It then switches gears by providing a classic hip-hip melody for the last quarter of the track. The two sounds exist in two different planes, but aVIE brought them together in perfect synchronicity.
aVIE has set out to make music that defies genre-conventions by encompassing a multitude of them, and The Escapade excels at it.
The rich flows and layered melodies each track possesses are all high-octane pieces of music that illuminate like no other to provide an experience only aVIE could create. His unique sound is enthralling and one that listeners will be hard-pressed not to want to replay for hours on end.
Atwood Magazine spoke with aVIE on his music creating process and what went into the making of The Escapade. Get all the info in our exclusive interview!
Listen: 'The Escapade' – aVIE
A CONVERSATION WITH aVIE
Atwood Magazine: To start off, congrats on the new release! How does it feel to have this new EP out?
aVIE: Thank you, Adrian! It feels amazing. The Escapade is my sophomore EP and as I continue to work on this project, I feel like a proud dad watching my kid grow. I am especially proud that it caught your ears! I appreciate how Atwood provides a platform for musicians all over the world to share their stories.
From the release of Chutney Chasers to The Escapade, how do you feel you've developed as an artist?
aVIE: I would say that collaborating with other artists on this second project, their projects, and live shows have had the greatest impact on my development. By opening that door, I gained greater insight into the various ways people approach songwriting, performance, and recording. I took note of the different techniques and perspectives and applied them to my work to create something I am really proud of.
Over the past year, I have also played over 50 shows and find myself paying particular attention to what songs the audience responds to most. When creating new tracks, I like to take that energy into consideration.
Sonically, the two EPs have their own distinct style with The Escapade going through phases I feel. From samples of classic piano jaunts to slick hip-hop beats in the foreground—what was the recording process like for this EP?
aVIE: So Chutney Chasers was a thesis in synth, guitar, and drum design for me. It was somewhat of a lonely project – it took a few years for me to meticulously create every sound in that EP.
In contrast, The Escapade was an escapade, if you will, through various vinyl shops. My homie Leo and I spent countless hours over a number of years sifting through record libraries to find the most obscure samples we could. It was a thrilling experience to pick up an unknown 99 cent disc that was over a generation old with a cover that looked like it had been chewed up by a dog, wondering if it could be the magic we were looking for. We'd discover such insane samples – some that are still being developed. Shout out to my audiophile counterpart, Leo. I love making music with that dude.
Developing vocal melodies and lyrics was also a very communal process. I lived in an eight-person house where we'd throw big parties and bust out our beats and freestyle. It was easy to tell which vibes were catching on amongst friends – "Last Nite" is all about that. I recorded and produced the tracks in my bedroom closet over the course of three years. It was such a fun process.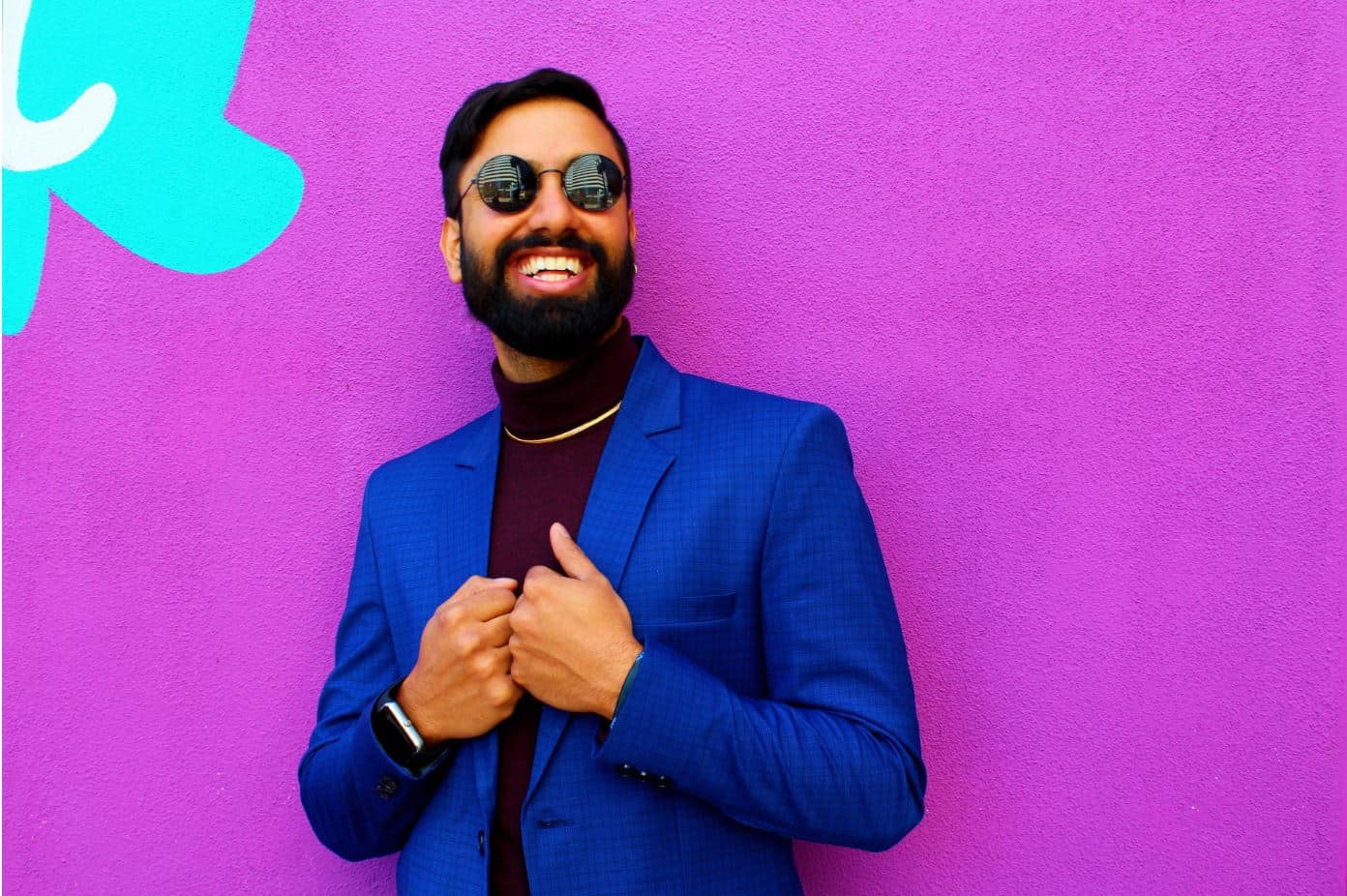 When it comes to your sound, your use of samples and the flow you possess have a unique flair to them, making it something wholly you. What are the inspirations for the sound you have? What drew you to plunderphonics and sampling?
aVIE: Growing up, we always had music in the house. My mother is a classical Indian singer so there was a lot of Ghazals and Ragas being played throughout the day. Other times it would be the family jamming out to Michael Jackson or Phil Collins. As I grew older, I started listening to cassettes of early Linkin Park and heavy metal bands. Later, I delved into the world of contemporary R&B through artists like Frank Ocean and The Weeknd. As I've grown older and listened to new things my music has grown with me, creating a harmony of different sounds that are uniquely my own.
Sampling was originally uncharted territory for me and I was interested in challenging myself musically by creating an EP based around the use of samples. Leo had more experience with sampling than I did and provided a ton of guidance. Once I got the hang of it, it became something I fully immersed myself in.
Titles often reflect aspects of a project, so what made The Escapade the title for this new EP?
aVIE: My friend Leo came up with the title when we were discussing the rabbit hole that is vinyl record collecting – a musical escapade. Once I got into the hobby, I couldn't stop. I mean, I still spend hours sifting through shelves of records at flea markets and taking gambles based on the album cover. It's addicting. Lyrically every song dives into an escapade of its own whether about indecisive love, the spiral of drugs, boundless partying, stupefying identity, or spontaneous travel.
"Last Nite" quickly became a favorite of mine from the EP. Your lyrics like "And superstition on the speaker system got me sippin', It's just me and you. Intuition told me flow right here, so that's what Ima do" provide such a clear and vivid image which allows for one to easily sink into the song. How did this track come about? What was the process like for recording it?
aVIE: Those lyrics, in particular, tell the story of how it all came together. 'Last Nite' was written and recorded during my last year of college. I was living in a big house with some of my best friends and every weekend we'd throw the craziest ragers. We had it all. A giant PA, strobe lights lining the walls, alcohol, bars, a small wrestling ring (that always had catfights for some reason), a tree in the backyard that people would climb when they got real messed up, and a hookah for the come down. We were the hippies of our town but everyone would party with us from football players to sorority girls. 'Last Nite' is a recollection of memories from that beautiful, chaotic time when absolutely nothing mattered except my friends and the girl across the room.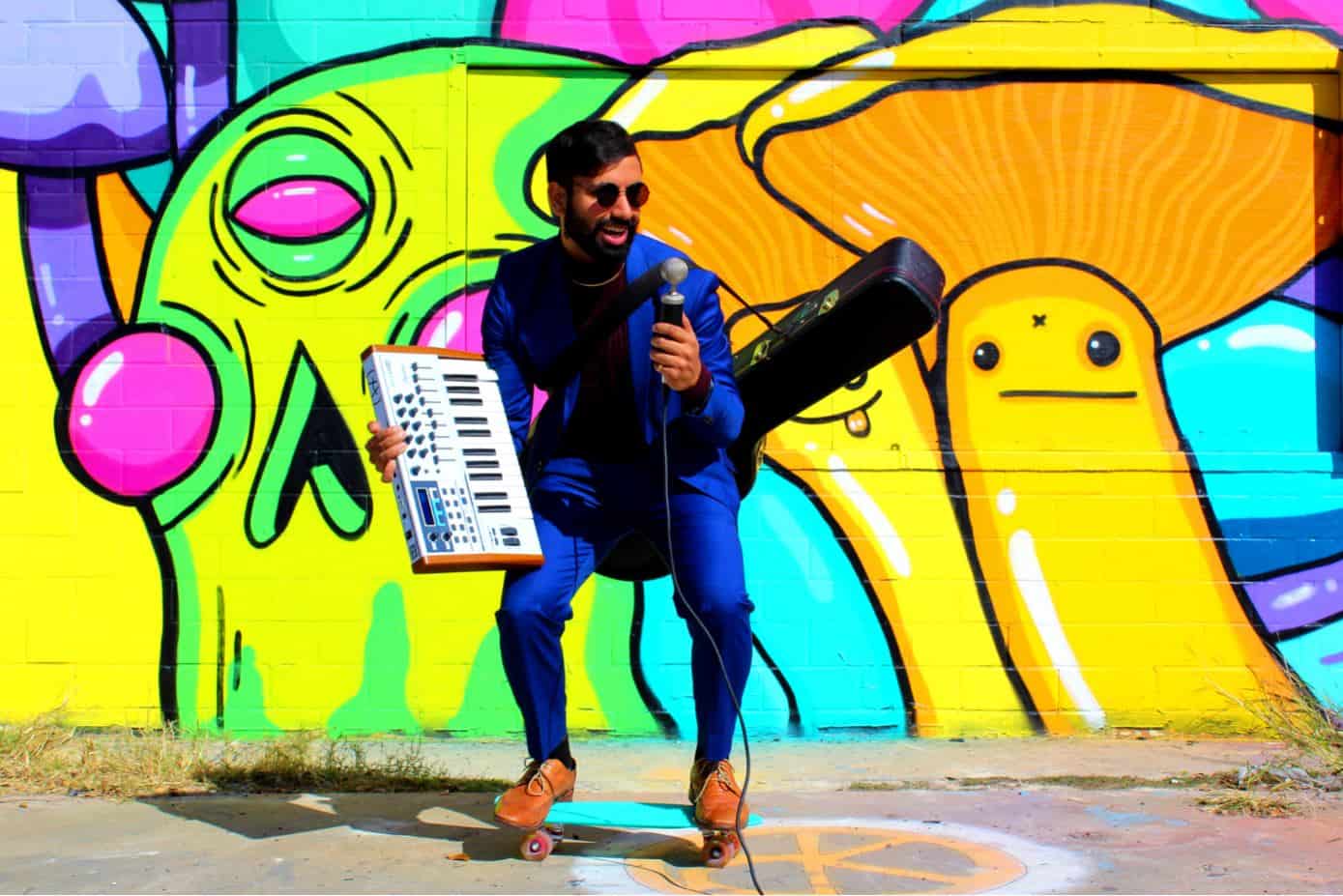 On the subject of lyrics, what does the songwriting process look like for you? How do you find and form the words for your songs?
aVIE: Songwriting for me is a process that varies. Sometimes all the words come to me right away and sometimes I have small bursts of inspiration that come at random over time. I make sure to keep notebooks everywhere. In my car, next to my bed, even in my kitchen. I tend to jot down small ideas and come back to them when I struggle with writers' block. I find that I write most when experiencing erratic bursts of emotion whether positive or negative. At the end of the day, everything I write comes from personal experience.
For the music videos you've released so far, they are both movie-esque and sleek. What was the planning stage for it like? Did you have a vision for what the EP would look like visually?
aVIE: Planning the music videos typically consisted of nothing more than coming up with a loose storyline and a general filming location. Most of the direction was done on the spot, and thankfully I've got a solid group of friends who were willing to go with the flow to help it all come together.
I used the vibes from each song to guide the visual direction of each video. For example, I wrote the song "Running Away" while on a train traveling through the Himalayas admiring the beauty of our world. That song was inspired by nature and an epic adventure, so I knew the video needed to reflect that.
The EP itself is a journey through sound and if I succeeded in my vision, the videos I created are a good reflection of that.
What drew you to the director's chair, and do you have plans on directing other projects outside of music?
aVIE: Honestly, directing wasn't something I really thought about getting into until I learned through experience how expensive it can be to hire a crew to carry out the vision for you. Directing started out as something practical, but quickly grew into a passion. There's something really satisfying about creating a visual representation for my music that allows the listener to connect with it on another level.
The videos are me as much as my music is and even though some may call it low budget, (or in my case no budget) I feel proud to say that I'm doing it all myself with friends who believe in my vision helping along the way.
As much as I enjoy directing it's making the music that fuels my creativity most. In the future, I would like to collaborate with independent videographers more often and see how a collaboration of that kind could enhance the overall product.
Listen: "Running Away" – aVIE
Thank you again for taking the time! Last one for you: what are you looking forward to the most after the EP releases? How are you looking to continue growing?
aVIE: I'm really looking forward to working on new things. The Escapade has been a work in progress for years now and I think it'll be refreshing to show the world a new side of what I have to offer musically. I'm already in the planning stages for an acoustic album, my next big musical endeavor. I have some tasty collaborations on the way. I'm also moving to LA soon and hope to grow my network and collaborate with more artists while I'm there. The goal is to keep exploring and expressing myself musically through a wide range of sounds to create an overall genre-less catalog of music for the world to hear.
— —
— — — —
? © Haley Haught
:: Stream aVIE ::