Tyson Kelly's "Am I Ever Gonna See You Again," the first single off of his EP, 'Plastic Rockstar,' delivers a somewhat melancholy narrative full of colorful soundscapes.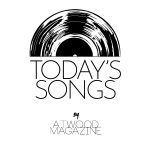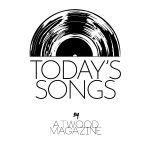 Listen: "Am I Ever Gonna See You Again" – Tyson Kelly
---
Hailing from the palm-tree-lined City of Angels, singer-songwriter Tyson Kelly always knew that his heart belonged to the UK. Having grown up listening to the likes of The Beatles, Kelly found inspiration from the fab four, and after years of studying and listening to their music, he realised that his own voice and sound were uncannily like John Lennon. In fact, so much so, that before long Kelly was performing with some of the world's most popular Beatles tribute bands, touring the world and playing to sold-out audiences on both Broadway and London's West End.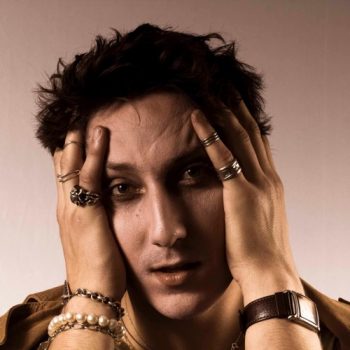 Now with his feet planted firmly on UK ground, looking back at Kelly's past poses the question, "Was he all always meant to be residing in London?" Some may call it fate. And fate is the theme of Kelly's latest single "Am I Ever Gonna See You Again." A song questioning the unknown of the future, the Los Angeles born artist wonders if his path will ever cross again with a certain love interest.
It's just another saturday and I haven't got a thing to do
Seems that ever since we kissed that night I've been all hung up on you
I know I'm one of a dozen load that you find cruisin by on tour
But there's one thing I gotta know, am I caught at the end of a lure
Despite a somewhat melancholy narrative, Kelly delivers his question amid colorful soundscapes, upbeat, shimmy-inducing melodies, and potent '80s synths. A sound a world away from his previous three-piece musical endeavor with rock band King Washington. It seems his exploration with different styles and genres allowed Kelly to discover his niche and boy, does it work.
Am I ever gonna see you again, am I ever gonna see you again
I was just asking my best friend if they think I'll ever see you again
Was it just another kiss and tell, am I wasting my time on you
Or am I ever gonna see you again, probably never gonna see you again
"Am I Ever Gonna See You Again" glistens with dazzling synths, transporting you to a different era. It's funky rhythms and falsetto harmonies create an overall flamboyant release, fueling your desire to get up and dance. Kelly's infectious sing-a-long lyrics reminisce over his encounter with his crush, almost driving himself to despair at the thought of never reconnecting with them.
Second week turns into four and I just can't sleep it off
I toss and turn my way outta bed I wish that you were coming by
So I, I took my luck down to the club, filled the jukebox with your song
Turned it up to ten real loud in the hopes that you might come along
"Am I Ever Gonna See You Again" makes you think about if the paths of our lives are written in the stars, or if it's simply the result of concise and thought-out decisions. Similar to Kelly's burning desire to rekindle with his loved one, he leaves us desperate for more, and we're left satisfied with the accompanying EP, Plastic Rockstar.
— —
Listen: "Am I Ever Gonna See You Again" – Tyson Kelly
— —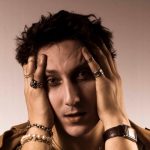 ? © 2020
:: Today's Song(s) ::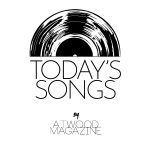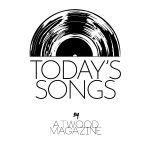 :: Stream Tyson Kelly ::