A flowing train of thought weaves into a thing of beauty on Los Angeles singer/songwriter John Lowell Anderson's latest track "Four am," a cut off his forthcoming EP 'All That I Know.'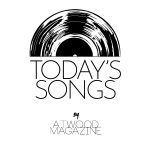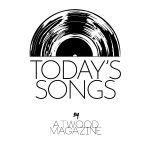 Listen "Four am" – John Lowell Anderson
---
Sleepless nights loosen the restraints on the darker recesses of our minds, releasing the thoughts and associations we keep at bay during our waking hours. The anticipatory blackness before the softening blues and purples of twilight cause the mind to stir in ways we often aren't prepared for. The result can either be a product of sublime inspiration or anxious nail-biting, or perhaps somewhere in between. We might feel lost, alone, like an outsider looking in at the same time that we make some of the most illuminating insights. The liminal hours before dawn reveal who we really are, what we want, our deepest insecurities.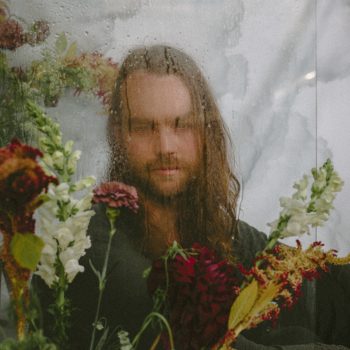 Four in the morning awake without warning
I feel a sleepless storm
These sleepless nights served as a creative well for singer-songwriter John Lowell Anderson. His aptly titled acoustic meditation "Four am," released January 8, was composed in a bout of insomnia. As the walls of his reality blurred like fog on chilled glass, he captured his itinerant thoughts in a bottle. At first listen, the track feels like a straight forward addition to a rainy day blues playlist, but with each subsequent spin, it reveals more and more of its philosophical depth. In four brief minutes, Anderson leaps from the saudade of feeling like an outcast, to acceptance of death as a part of life, to the ennui of lost connection. Blink and you will miss the acrobatics.
24 and counting I'm the window fog that's drying
Apart from all the folks inside who say we're all just trying
Pull a chair out to the front lawn watch house shadows grow long
I "talk like there's something on my mind" well you're not wrong
Think back to the last time you were able to stand in the front row of a tiny venue, beer in hand, bodies all around you. You're there to see the next act, but this musician is transporting you, lifting you out of your body and to another place entirely. Maybe you've been there before or not at all, but still you recognize it. You feel their pain, their sorrow, their longing as if it were your own. Listening to Anderson's gentle croon does the same, placing you on the other side of that fogged glass, separated from the warmth of intimacy and connection. We want to feel wanted, and the dark of the early morning finds us at our loneliest.
Anderson cites both Pheobe Bridgers and Noah Gunderson as his influences, but it almost feels like a disservice to place his work in comparison to others. The imagery of "Four am" exists as a lucid dream of its own. The melancholic folk window treatments sound familiar enough, but the world beyond them is a unique, immersive experience of its own. Phoebe and Noah do the same as powerful creative forces in their own right. Why should you listen to them though? Not because they sound like X, Y, or Z; but because you will feel yourself in ways specific to their voice. Likewise, Anderson uses folk tradition as a blueprint, but merely to set the stage for his personal poetic release. "This song was sort of following my stream of consciousness in those moments and the lyrics really poured out from that," he explains.
Your eyes are the roses
that I found when I was 15
You're a day trip to the Alps
but now it sounds like just a daydream
In quarantine, any and all of these memories may feel like a daydream. An open world seems like another reality entirely, maybe something we dreamt fitfully at 4 AM. It almost seems impossible that we can get back there, sharing moments under blue skies with those we love. But until then our ten months away from humanity makes every day feel like a sleepless night. We're alone together, and John Lowell Anderson is here to remind us of that.
"Four am" is the lead single off John Lowell Anderson's forthcoming EP "All That I Need to Know." Listen to the track now and check out the EP when it hits streaming services on February 19th.
— —
Listen "Four am" – John Lowell Anderson
— —
? © Claire Fagin
:: Today's Song(s) ::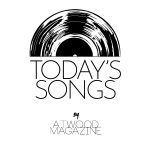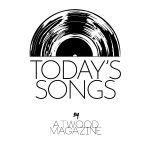 ---
:: John Lowell Anderson ::