There's a distinctively relaxed beauty pulsing at the heart of Millionyoung's new video. It's the serenity of being at peace with the world – if only for a moment; of easing back and enjoying life's shared experience. Most of all, it's the warmth of knowing love.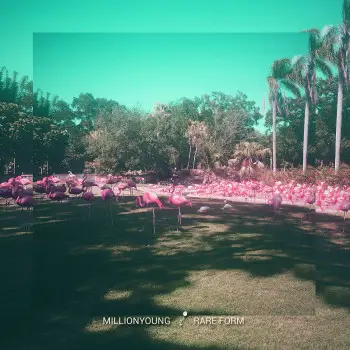 Atwood Magazine is proud to be premiering the music video for "Together," off Millionyoung's forthcoming debut album Rare Form (out April 13, 2018 via Mishu Records). The indie/electronica project of Florida-based producer Mike Diaz, Millionyoung began releasing music nearly ten years ago, and has consistently explored the intersection of '80s dance and modern synthpop throughout the past decade. His new album is his most cohesive and accessible work to-date, a vibrant display that ends with "Together": "[it] kind of follows a chronological account of the last few years of my life, and the ups and downs throughout," Millionyoung says of his new record. "There's a pretty broad range of feelings throughout the record since it covers a large span of time. I'd say there's a good amount of self-reflection in the lyrics on the first half, while the second half plays more with feelings of love and longing. In particular, the second half deals with how love grows from an early infatuated stage into something stable and real. "Together" I felt punctuated that feeling the most."
When I wake up
In the morning
I see you laying there
In my heart
There's a burning
Nobody else compares
To you
Written one sunny afternoon while his girlfriend was taken a nap, "Together" captures what the artist describes as "the calm and pleasant euphoria [he] felt in that moment."
Directed by Melanie Sarria and Valeria Guillén, the "Together" music video opts to capture the wider scope of the narrator's feeling, allowing all of us to indulge in that warm embrace. "The video is not just about "intimacy," but rather it is fantasizing about the intimate moments the character encounters on a daily basis," Sarria tells Atwood Magazine. "Taking the romanticism of the song, the viewer enters the personal space of this character who is pampering themselves and perhaps thinking about the one they love. We never intended to illustrate the song in a representative way; rather than that we wanted to expand the song by presenting the viewer with a non-linear narrative and an array of bright and soft colors that mirror the dreamlike feel of the song."
We watch surreality blend with the real world in bright, colorful displays. Blue water glows in a living room; white milk is poured into a glass on a counter. Pools of pink, purple and green dazzle the eyes – and while this might just as easily be the unsettling montage of some type of horror scene, it's not: It's simple and sweet, an expansive array that evokes an underlying beauty in the everyday.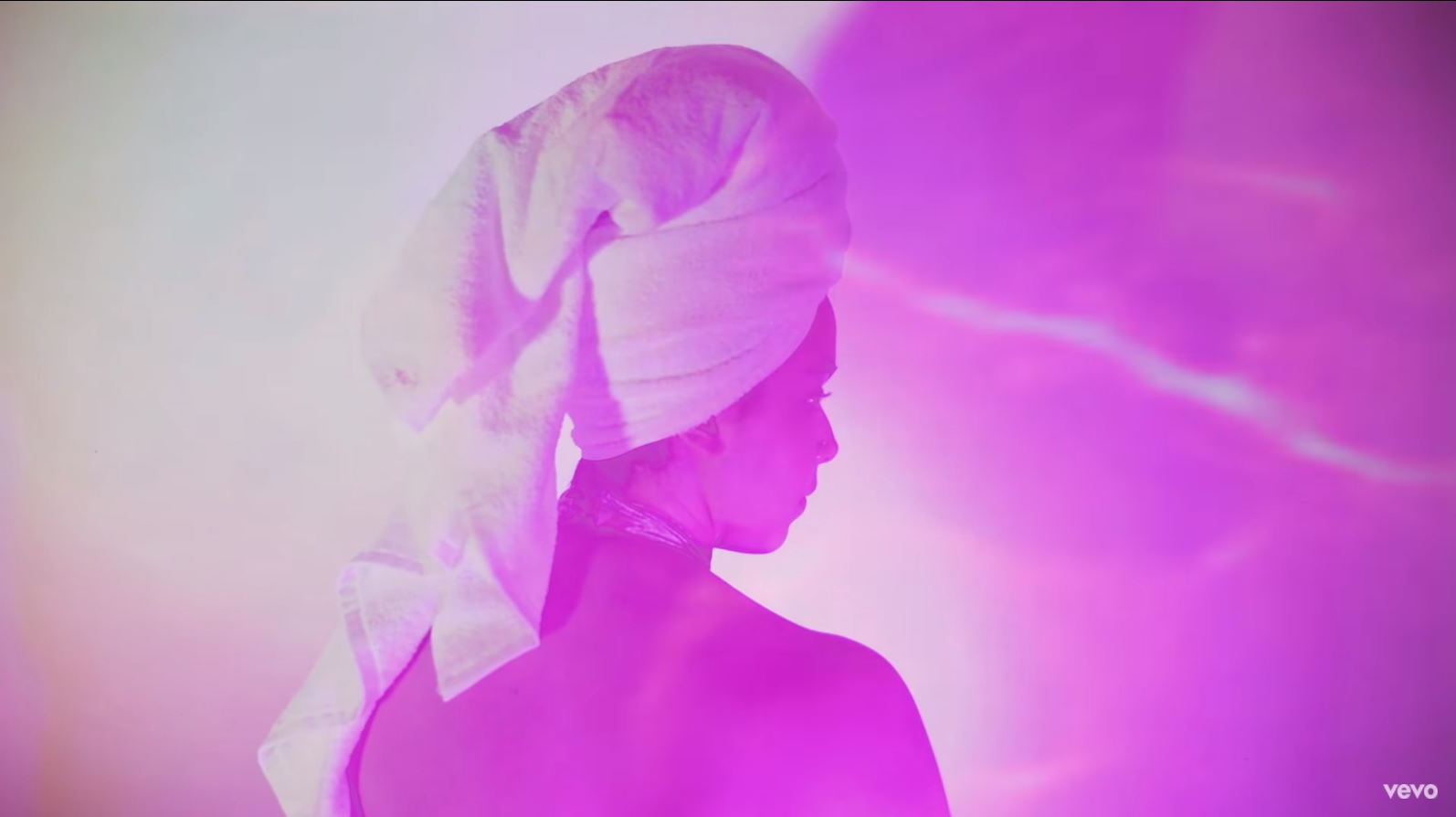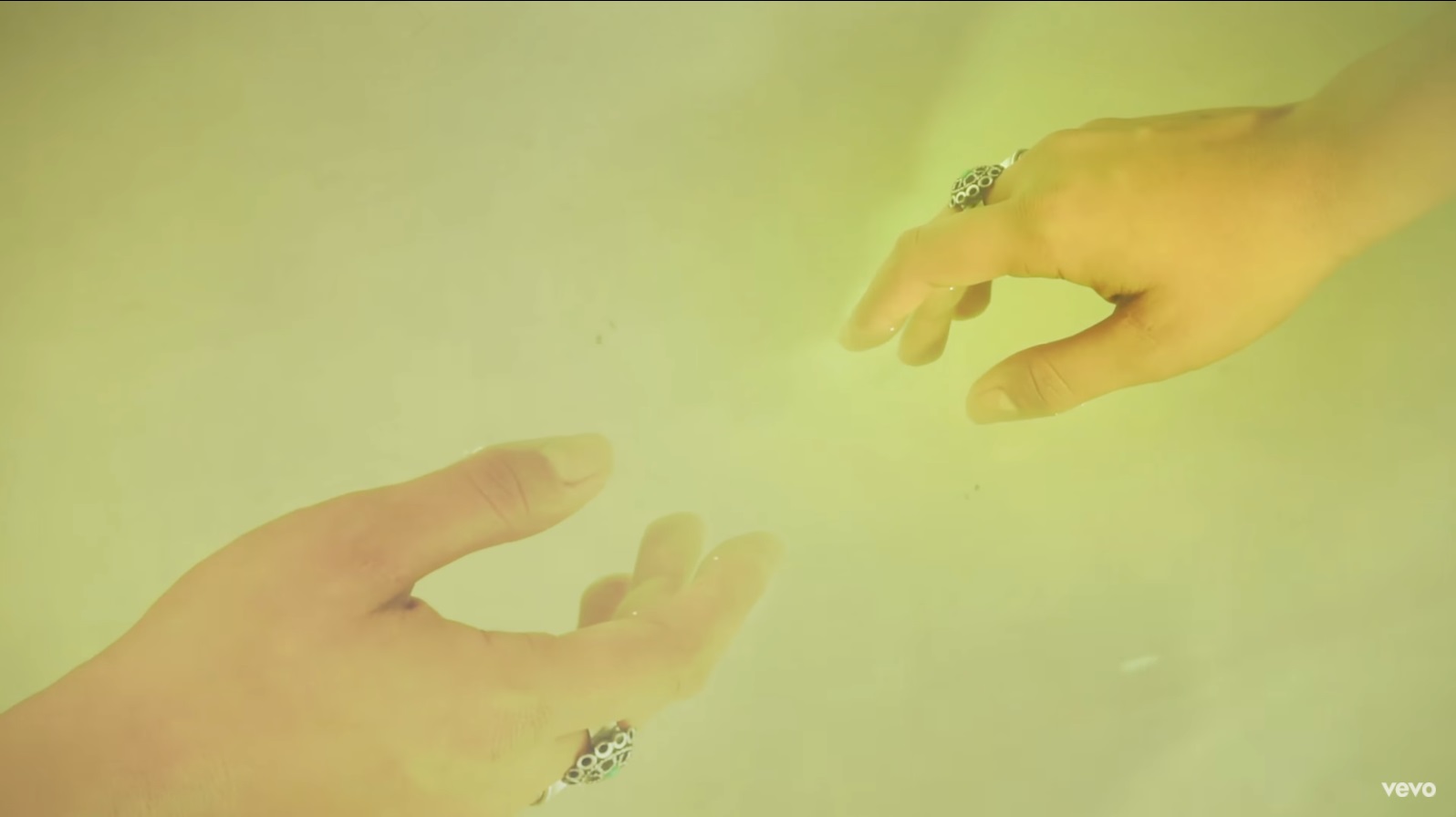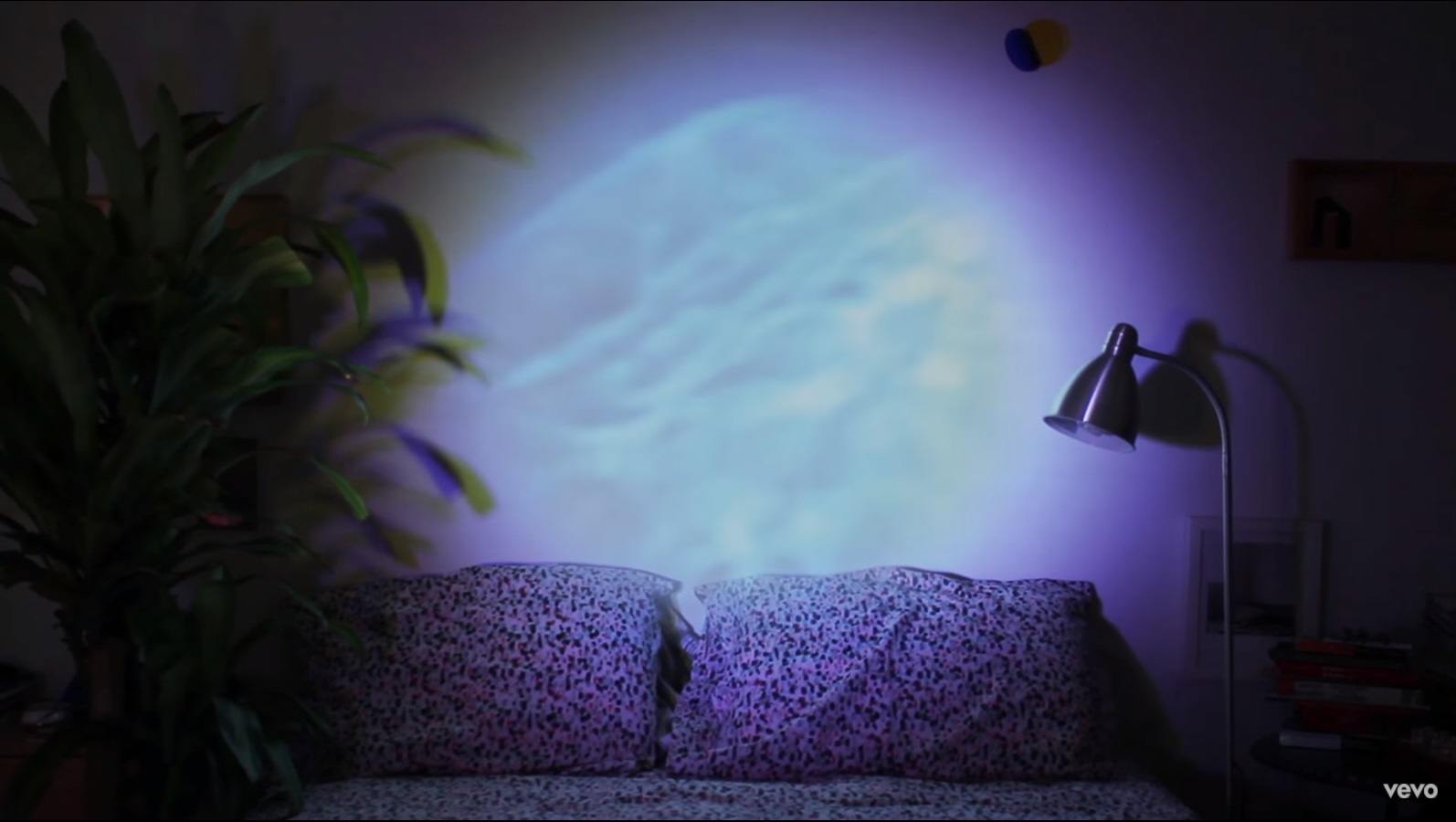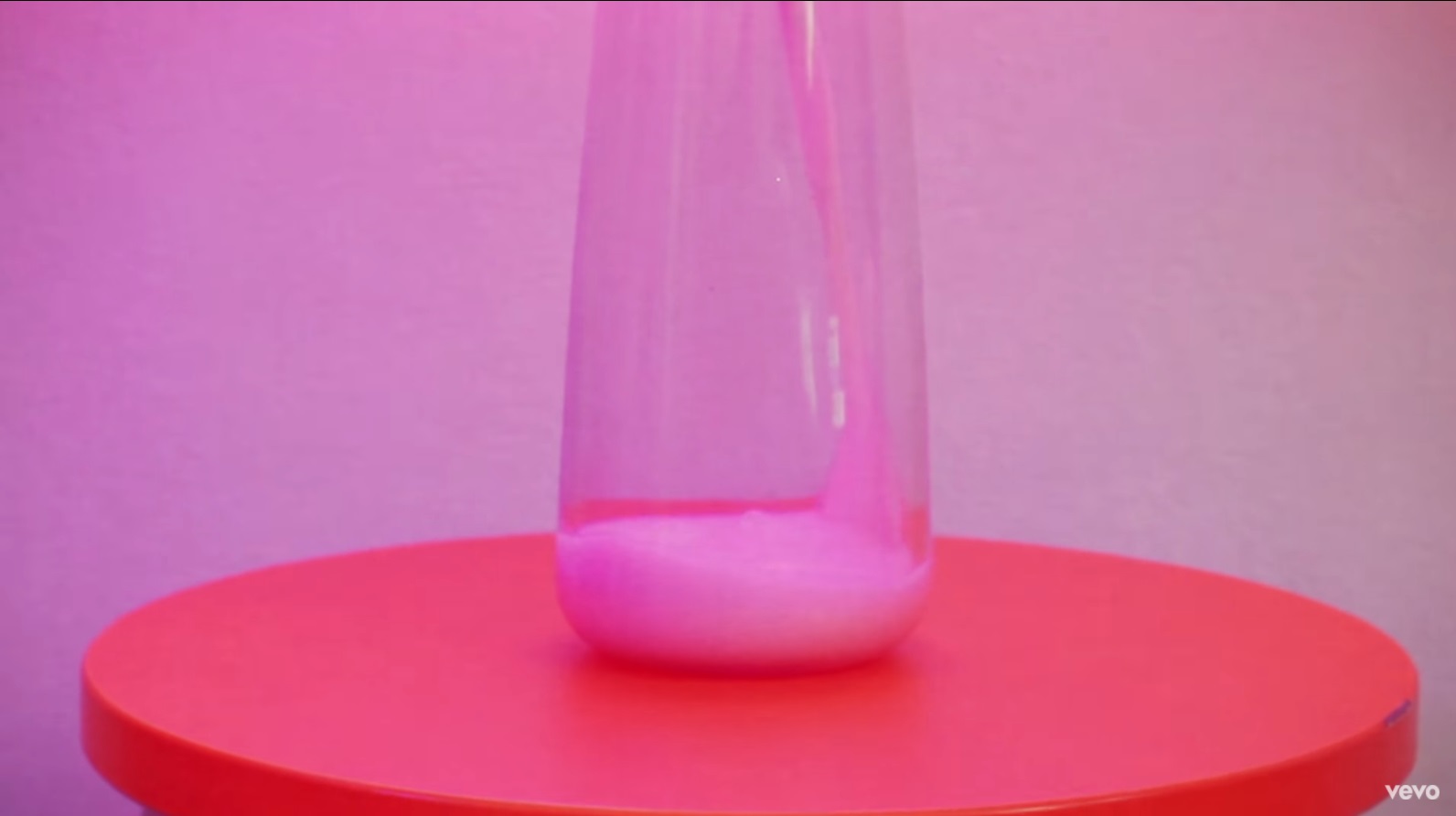 The name Millionyoung comes from the 2001 song "Million Young" by The American Analog Set, a band Diaz has loved since high school. His decision to so deeply dive into the disco/funk/pop sounds and rhythms of the 1980s comes out of a reverance and appreciation for the fusion of culture and music in that time: "I feel like the best music draws from as many influences as possible, and the '80s were a time where blending genres really became more common, especially when you look at collaborations between people like Michael Jackson and Eddie Van Halen on "Beat It," he explains. "Even entire genres like New Wave and Hip Hop were an amalgamation of different genres from the previous decades. I feel that most artists today who are described as sounding "'80s" aren't trying to make music from that specific era so much as we are just making music that pulls from a wide pool of influences."
Millionyoung's new album Rare Form is out next month, 4/13/2018 via Mishu Records. Ease into his sweet elation through "Together," streaming exclusively on Atwood Magazine!
Watch: "Together" – Millionyoung
— — — —
? © Jessica Gibbs
direction © Melanie Sarria, Valeria Guillén
:: Stream Millionyoung ::