Atwood Magazine is excited to announce our newest column, Watts' Weekend Picks, a weekly playlist of songs curated to fit your weekend lifestyle. Whether you're getting ready to go out, driving on a long road trip, or cleaning your home, there's a song for you. In his latest column, Watts picks tunes from Leon Bridges, Betty Who, Echosmith, and more. From turning up to hitting the gym, there's always a record for you!
---
:: Morning Vibes ::
Bad Bad News – Leon Bridges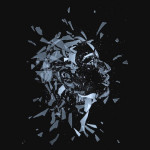 I really love funky, jazz music. I think it's my upbringing in playing saxophone in my high school jazz band that really attracts my ear to the feel-good chords. Either way, Leon Bridges is an International sensation in the soulful, jazz realm. He's got a new album dropping soon and last week he put out a new single that made me literally jump out of my desk chair. "Bad Bad News," is an uptempo, funky, record that blends Anderson .Paak, Bruno Mars, and Walter Smith III to create a cohesive song that will put you in the best of moods.
Leon Bridges is so dope because he's an indie-sounding artist signed to a major label in Columbia Records. It's the most hip and original doo-wop style of music I've ever heard. Throwing in a male choir behind Leon's blissful vocals and blending it with saxophone and guitar solos, "Bad Bad News," will have you feeling like a million bucks when you wake up this weekend.
:: Gym Flow ::
NSFW – Cheat Codes & Danny Quest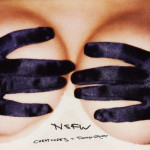 Since I don't go to the gym much these days, I personally use the gym flow selection to get me hype for a average situation. For example, if I have to buckle down and get some work done, I'll put on a gym playlist because it helps push me to focus and grind through the usual boring tasks. This week, I'm choosing the new deep house banger from Cheat Codes and Danny Quest, "NSFW."
Cheat Codes is an overnight sensation, to be honest. They blew the hell up after their smash hit with Demi Lovato, "No Promises." That record charter all over the world, on Billboard, on big radio stations, and propelled Cheat Codes into being a household name. Since "No Promises," I haven't been a huge fan of their work until I heard "NSFW." This is a fun song about things that are not safe for work. The vocal is simple enough to be catchy, yet not annoying. The drop is heavy and minimalistic; perfect for working out and seeing those GAINS (bro)! "NSFW" will make you want to run through a wall so throw it on your playlist and get 'er done this weekend.
:: Windows Down ::
I Wanna Know (ft. Bea Miller) – NOTD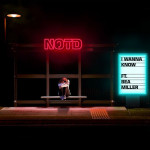 I love coming across music from artists I've never heard of before; especially when the song is original and catchy. NOTD is a production duo from Sweden who collaborated with Brooklyn-based, former X-Factor contestant, Be a Miller. They created a masterpiece called, "I Wanna Know," that's an absolute bop and a half.
Starting off in classic Swedish fashion with just an undertone and vocals, "I Wanna Know," picks up into a filtered groove, which then leads into a big bang of a chorus. Oozing with reverb and layers of wide synthesizers, "I Wanna Know" sounds it's best on quality headphones or in a car with a loud sound system. Thus, I'm choosing this record for my windows down category; put it on in your next drive and cruise along. Also, check out Bea Miller's recent album, Aurora. There's a reason Simon Cowell signed her to his Syco record label…the girl can sing!
:: Pre-Game ::
Look Back – Betty Who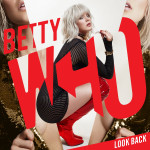 My girlfriend actually got me into Betty Who, who we saw together at a show in Philadelphia in early 2017. I was kind of just going to make it a date, unsure if I would like her live performance. I danced out of that concert a massive Betty Who fan and believe to this day that she is just getting started in her young, pop career. The Australian-born, LA-living pop sensation just left RCA Records last year and just released her first single as an independent: "Look Back."
"Look Back" is classic Betty Who but produced and written in a true independent manner. You could hear the major label influence on her last album with collaborations that didn't really favor Betty's specific sound. Here on "Look Back," it seems she's found her comfort zone, which is a blend of old No Doubt mixed with a more interesting and authentic Katy Perry. The song is funky, sexy, and spacious, which creates an infectious chorus. It's a flawless pop record and everything that pop music should be in 2018. Turn this on during your next pre-game and watch your friends bop along!
:: Lituation ::
'Til It's Over – Anderson .Paak
If you would have told me that an Anderson .Paak song would be in my lituation category, I would have told you to go listen to .Paak's music and educate yourself on his soulful, downtempo style. Well, he just shocked literally the entire world because his new record, "'Til It's Over," is an electronic-fused, club anthem that turns Anderson .Paak immediately into one of the most versatile producers in the world.
"'Til It's Over" starts with .Paak's signature, deep, almost spoken-word voice, leading into a fast-paced high hat rhythm. This all turns into a big, spacious NJ-club drop that will have rap-haters bopping until the end of time. It's Mura Masa and Cashmere Cat with perfectly EQ'd soulful vocals from one of the most prominent talents in RnB music. This song can speak for itself; turn it up loud and play it after everyone has a few drinks. Watch the magic happen and thank Anderson .Paak for this crazy dope record.
:: Staying In ::
Roll Back – George FitzGerald & Lil Silva
I'm currently snowed in by over a foot of snow in Philadelphia. I say this because it's pretty much the same mentality I have when I'm staying in on a weekend night. I want warm vibes that comfort me and make me feel positive about the world around me. If you're planning on kicking it with a few friends one night this weekend, definitely check out British-born producer, George FitzGerald's new song, "Roll Back."
"Roll Back" is an electronic masterpiece factoring in catchy vocals and a melody path that goes from soft and reflective to loud and moveable. Fellow UK-based singer, Lil Silva, sings soulfully throughout the record in a high-pitch voice that contrasts beautifully with the darkness of the record. It's a 10/10 and my favorite song on George's new album, All That Must Be. Play it this weekend with your friends and enjoy it over a few lit candles and a few glasses of wine.
:: Deep Clean ::
Over My Head – Echosmith
We haven't heard much from Echosmith in a few years and definitely haven't heard anything as good as their debut single, "Cool Kids," which was released back in 2013 (yeah, it's been that long ago). Thankfully, they've got another hit on their hands with their newest single, "Over My Head." The song is really catchy and combines pop chords with an indie song structure.
"Over My Head," is the best utilization for Echosmith as it includes all the siblings of the band singing in unison on the chorus. Of course, Sydney is the lead singer and she crushes each verse. However, it's great to hear the combination and layering done when three different voices come together in the chorus. It's addictive and really fun to do boring chores to. I'm super excited to see what Echosmith comes out with next but for now, I highly recommend "Over My Head" for your listening pleasure this weekend!
:: Sunday Scaries ::
Evergreen – YEBBA
This category always ends up being my favorite song of them all. The only way for a record to cure my Sunday Scaries is for it to make me feel super happy and peaceful. That's exactly what this new record from independent artist, YEBBA, did to me. The song is called, "Evergreen," and it's beautifully flawless.
I've spent a lot of time researching YEBBA and the only bit of info I could dig up on her is that she only has a few songs out, one of them being a feature on Sam Smith's "No Peace," off his last album. YEBBA is her name Abbey spelled backwards. She made it her artist name as it was what her mother used to call her before she committed suicide. YEBBA's voice is Adele, Beyonce, and ironically, Sam Smith all in one. It's jam-packed with layers and gorgeous inflection. The bass groove throughout the song helps push it along and gives YEBBA a load of spaces to dip her vocals in to. I want to know more about YEBBA and I want to support her however I can because this is the type of record that defines careers. Please do yourself a favor and add this song to your daily playlists; she's one to keep an eye and an ear on.
Listen on Spotify:
Listen on Apple Music:
— — — —