Liverpool's Tonia lights a fire deep inside on her soulful and smoldering debut EP 'Afloat,' a coming-of-age journey told through four dreamy, cathartic, and empowering songs.
Stream: "Afloat" – Tonia
---
Each track lyrically describes my personal growth through processes of heartbreak, love, and times of learning and moving on. I think it is the perfect word to express how despite the heavy weight of each experience, I was able to move past them and managed to stay afloat.
Tonia's debut EP opens amidst a moment of unbridled heartache.
"This might be out of line; I hope that you don't mind," she sings hot on the mic, her golden voice a beacon of intimacy, longing, and raw passion. "But lately I've been thinking quite how wide this bed feels on my own. See, your ghost held me for the longest time, but I guess that your feelings died, 'cause he don't hang 'round here no more." It's at once jarring, comforting, and familiar – for while we can't possibly know her full backstory, those first thirty seconds are enough to paint a potent and provocative picture. We've all known what heartbreak feels like at some point in our lives, and Tonia wears its colors well – capturing the reeling, the reckoning, and the redemption of what can surely be described as one of life's many "rites of passage." Soulful and smoldering, Afloat is emotional, immersive, and simply stunning: Tonia breaks down her coming-of-age journey in a dreamy, cathartic, and empowering set of songs. Even as one flame dies, Tonia lights another fire deep down inside – and this one isn't burning out anytime soon.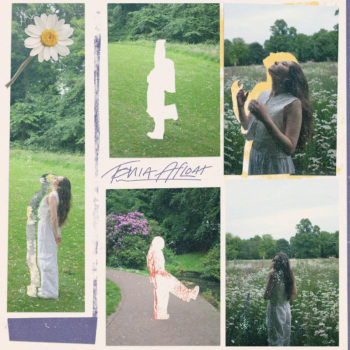 Think there's something you should know
I've been liking time alone
With you so far it's getting hard
To keep this afloat
Been stringing you along
Cos I can't cut this off
Dodge the talk despite my thoughts
Oh is that so wrong?
Independently released February 24, 2023, Afloat is a captivating introduction to Liverpool-based singer/songwriter Tonia (pronounced Toe-knee-a), who first emerged in late 2021 and has been steadily establishing herself as a local artist-to-watch ever since.
"The EP is a scrapbook from different moments over the past four years of my life," Tonia tells Atwood Magazine. "Each song has helped me process heartbreak and love, and captures important lessons I've learnt. The whole EP reminds me that there's always the ability to grow and move past dark times, even if you feel helpless and lost at the time! It also acts as a reminder that there is power in being on your own and discovering who you are as a person."
"I really wanted to share the records that I felt encapsulated big turning points in my life. I also wanted to share a story through the EP. The first two songs 'Flux' and 'Empty Conversations' are about coping with lost love and as you carry on listening to the rest of the EP, the songs reveal my growth such as supporting myself, living independently and having a more mature and positive outlook."
I like to think each song shares a different side to me and my capabilities as a musician and songwriter. I've spent a while honing in on my sound and I think these records are a perfect example of where I am with my songwriting and my sound.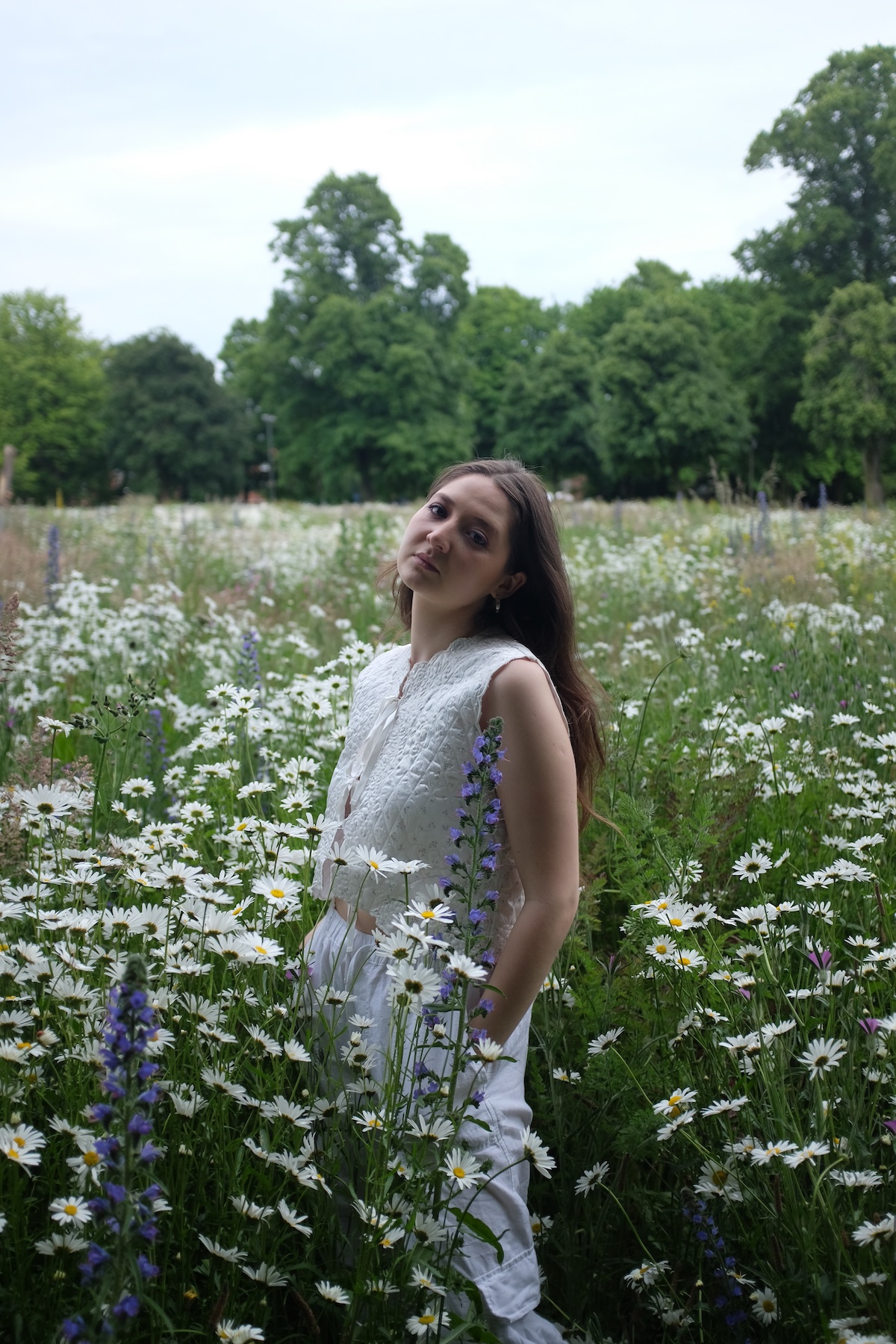 The EP's title is an apt, perfect summary for the vast pool of emotions its songs evoke in both the artist and her audience. "After we had finished the single 'Afloat' and when I was listening to the EP in full, I felt that the word Afloat perfectly summed up my feelings and meaning behind each song," Tonia explains. "Each track lyrically describes my personal growth through processes of heartbreak, love, and times of learning and moving on. I think it is the perfect word to express how despite the heavy weight of each experience, I was able to move past them and managed to stay afloat."
The aforementioned "Flux" – Tonia's debut single from October 2021 – sets the scene, its heavy pulse the perfect for Tonia's soulful upheaval. "Empty Conversations" is lighter and more buoyant, yet just as aching as its predecessor; and like it's predecessor, beneath the heartbreak is a growing sense of inner strength and empowerment. "Darling I've found that I'm worth so much more than your empty conversations," Tonia shines in her radiant chorus. "I'm done, I can't take it anymore."
Title track "Afloat" is a moody and brooding "right place, wrong time" acknowledgement that, when push comes to shove, we have to know when put ourselves, our mental health, and our wellbeing first. Bold brass glow alongside Tonia's irresistible vocals as she assures her ex, and herself, that it's got "nothing to do with you, darling… It's just the way we move sometimes." There's no denying the hurt, but sometimes we need to experience that pain in order to grow; in order to be that better version of ourselves.
I tried to keep us Afloat
But I need to be alone
l cross my heart, in time
You'll see my point of view, darling
It's just the way we grew
And that's life
"Writing each song is definitely a highlight," Tonia says on the topic of her own favorites. "The cathartic feeling of writing something that has been on your mind for a while and being able to express it. I have to say I have loved working with my closest friends creating the sounds in the studio." She goes on to cite a lyric from "Flux" as a point of pride: "'How's your father? Does he still think I'm insane, still p*ssed that I hurt his baby?' is one of my favorites. It's so direct!" she beams.
---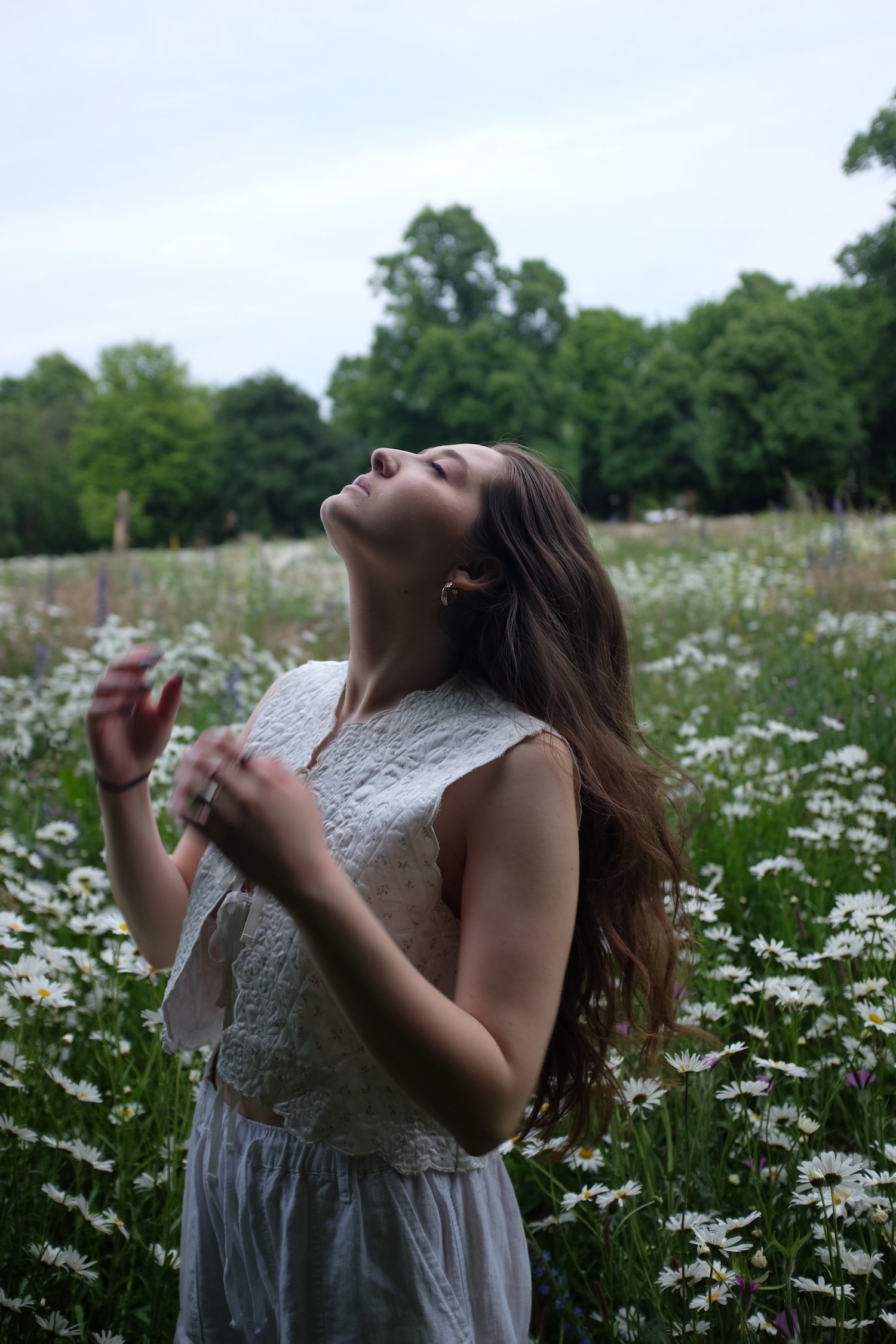 Whether you yourself are dwelling in the valley of heartache and sorrow, or simply a lover of soul-soaked indie pop, Tonia's EP is well worth the time. A rollercoaster of tender and turbulent emotions packed into a tight four-song collection (plus one "Flux" remix, courtesy of UK guitarist, producer and singer edbl), Afloat is an enviable and entrancing introduction that's sure to set the artist up for current and future successes.
"I hope people listen to the lyrics and can relate to them in some way. I have created the EP independently, so I have had to learn so much in order to get it out there," Tonia shares. "I've also learnt that patience is key and that I need to trust myself and not succumb to pressure." Experience the full record via our below stream, and peek inside Tonia's Afloat EP with Atwood Magazine as she goes track-by-track through the music and lyrics of her debut release!
— —
Stream: 'Afloat' – Tonia
:: Inside Afloat ::
— —
Flux:
Flux was such a fun song to write. I wrote it with my friend James Walker during the Easter break of our second year at University. We had both just come out of relationships and we just let all of our feelings out into Flux. Lyrically, it is very direct and it felt cathartic to write such an honest song. The sonics and jazz inspired instrumentation fell quite naturally into place. I like the juxtapostion between the smooth, dreamy instrumentation and the tongue in cheek lyrics.
Empty Conversations:
Empty Conversations is an unspoken conversation to an ex. When I wrote it, the verses spilled out of me. The relationship ended quite abruptly and this song was a direct response because of that. I never really got to have that final conversation or any closure. It felt as if the song was the medium between what needed to be said which helped me realise that it is better to be on your own than with someone who doesn't appreciate the full you.
Afloat:
Afloat is a reminder to me that there is power in being on your own and spending time discovering who you are as a person. I wrote it with my close friends Bob Mackenzie and James Walker after I had just gone through a break up. I became very dependent on the other person and struggled to stand on my own two feet. I became aware I was losing trust in myself and my own decisions and it became draining for the other person. It's probably the most introspective song on the EP and it felt great to be able to put thoughts that I had been ruminating over down on paper.
Sweet Relief:
Sweet Relief was written over zoom in lockdown with one of my best friends Amelia. With most of the songs on the EP based on lost love and heartbreak, I chose to end the EP on a more hopeful note. It's about the waves of different emotions and sometimes overwhelming thoughts that come with falling in love. Love can be confusing, and writing this song was cathartic. It helped me find clarity and overcome barriers due to past relationships.
— —
:: stream/purchase xxxx here ::
— — — —
 © lizzy wood
:: Stream Tonia ::
---