Recommended If You Like: Delta Rae, James Bay, The Eagles
Nashville troubadour Josh Farrow spent the past four years working with producer Dexter Green on his debut album, grinding his teeth to absorb as much of the world around him as he could while simultaneously staying true to himself and his own voice. The result, Trouble Walks with Me (independently released 10/28/2016), is an impressively cohesive set of singer/songwriter country, folk and Americana-influenced material that pulls from the themes that stand out the most over time: love and loss, personal change and external movement, world observation and self-reflection.
Listen: Trouble Walks with Me – Josh Farrow
[soundcloud url="https://api.soundcloud.com/playlists/92359837?secret_token=s-PNwr4″ params="color=ff5500&auto_play=true&hide_related=false&show_comments=true&show_user=true&show_reposts=false" width="100%" height="450″ iframe="true" /]
---
Atwood Magazine is proud to be premiering Josh Farrow's heartwarming debut album Trouble Walks with Me. A deeply personal collection of experience and emotion, Farrow's record captures both the strength and vulnerability of the human spirit; he is open and honest, humbled yet determined in his passionate exposition. "It was a long but rewarding process, and each session we had writing or recording would sometimes be every day for weeks on end," explains Farrow. "We took our time so we could really create something worth listening to, not just a product to send off into the world without much thought." That effort certainly paid off: Farrow weaves words and melody together with a deft hand, molding each idea into a fully realized and intensely evocative song.
Trouble Walks with Me starts in high spirits on "I'll Be Your Fool," finding the artist intoxicated with a special, but cold femme fatale. The track introduces Farrow's storytelling style: His delivery is rhythmic and clever, and there's never anything extra: He says what he's there to say. In this case, the artist will do anything to be with the girl he's fallen for:
Been going crazy for a two-timing lady
Been cheated bad for some time, but I don't mind
Because I'd make it easy; ain't got to please me
I can be about anything you need
I'll be your fool
A bouncing bass and backup from Nashville gospel quartet the McCrary Sisters support the primary piano and organ as they emphasize a nonchalant atmosphere. Farrow echoes that in his expressive, if not tampered down singing. Piano plays its part throughout the record, but "I'll Be Your Fool" seems to be the only piano-driven track, a solid opener that primarily establishes Farrow's way with words.
A dark and bluesy guitar riff kicks off "Wash Me in the Well" as Farrow digs into the meat of his sound – a soul and R&B-flavored mix of blues and folk centered on haunting vocals and guitar. Farrow's soul-tinged voice carries his pain and his perseverance: "Go on, take me to the water, show me to the river, save me from hell," he pleads in the chorus. Songs like "Time Ain't No Friend of Mine," "Tijuana Girl" and "Devil Don't You Fool Me" echo this darker side, while each employs different methods to draw us closer to Farrow's scars and smiles.
Says Farrow of the album's music: "We drew a lot of influence from whatever we were listening to at the time when it came to the writing. I was listening to a lot of different artists over the years, and namely different styles like Jonathan Wilson's "Fanfare" and Beck's "Sea Change," all the way to Dr. John and Allen Toussaint's versions of New Orleans funk, soul and jazz." Indeed, Farrow's music never falls into any one category, a trait that serves him well and expands his creative reach. He continues, "The thing that tied it into the Americana world was being surrounded by so much singer/songwriter country and folk music in my home of East Nashville. So Dexter and I absorbed as much of what we could when it came to musical styles, and we created a genre-shifting collection of ten songs that we very meticulously balanced together to form a cohesive album. It's definitely something I'll always be proud of, and it'll always be a process I'll never forget."
For all its creativity and wealth of influence, Trouble Walks with Me resonates the most in Farrow's barest, stripped-down moments. Songs like "Before You Leave," "No Need to Say Goodbye" and the titular "Trouble Walks with Me" offer intimate insights into Farrow's raw hopes and hurts. "Before You Leave" is a humble goodbye: Farrow pleads for resolution, if not to become totally numb as the clock strikes midnight:
This old house feels empty
There's nothing I can hear
But the sad and silent echo
Of better years
I feel something breathe
In this dead and hollow room
It's just this heavy old heart
That's hanging on you
So before you leave
Darling, won't you le me down easy?
Before you go
Won't you help me ease my achin' bones?
Shivers run down the spine as Farrow's words echo into the ether. His pain is this listener's pain; we know well the situation he presents, not because we have experienced it before, but because he paints it with such poetic detail. A different kind of worn-out heartbreak presents itself on the closer:
Long gone and lonesome
Is all I've been these days
These heavy old bones are gonna swallow me whole
And there ain't no help on the way
""Trouble Walks with Me" was one of those songs I just sat down and wrote one day in a matter of minutes," says Farrow. "Sometimes when you write it can be a struggle just to convey the right words, or connect to the right melody. Those are usually the songs that I feel less connected to on a personal level. This song just poured out of me after some deep soul searching and internal reflection. Sometimes the best outlet for me when I'm feeling a certain way is to write a song about sadness or darkness. Sometimes when I get it just right any sense of trouble in my own world seems to slip away, at least for that moment."
"Well, the hard times are coming and whoa, they just won't let me be," sings Farrow on Trouble Walks with Me's title, and final track. Heartache and pain hang heavy throughout Josh Farrow's debut, but that is far from Farrow's full identity: Though vivid memories of love and loss may haunt the Nashville artist, Farrow's ability to capture and present his personal experiences and ideas in a full array of irresistible feelings is a gift that keeps on giving – time and again, listen after listen. After four years of hard work, Josh Farrow's Trouble Walks with Me is a stirring and powerful work of art. We weep alongside him, and we celebrate with him.
— —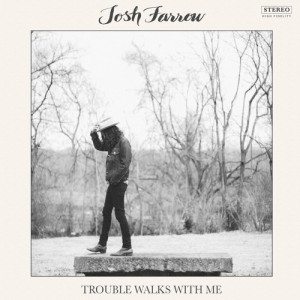 cover photo: Josh Farrow © Alysse Gafkjen 2016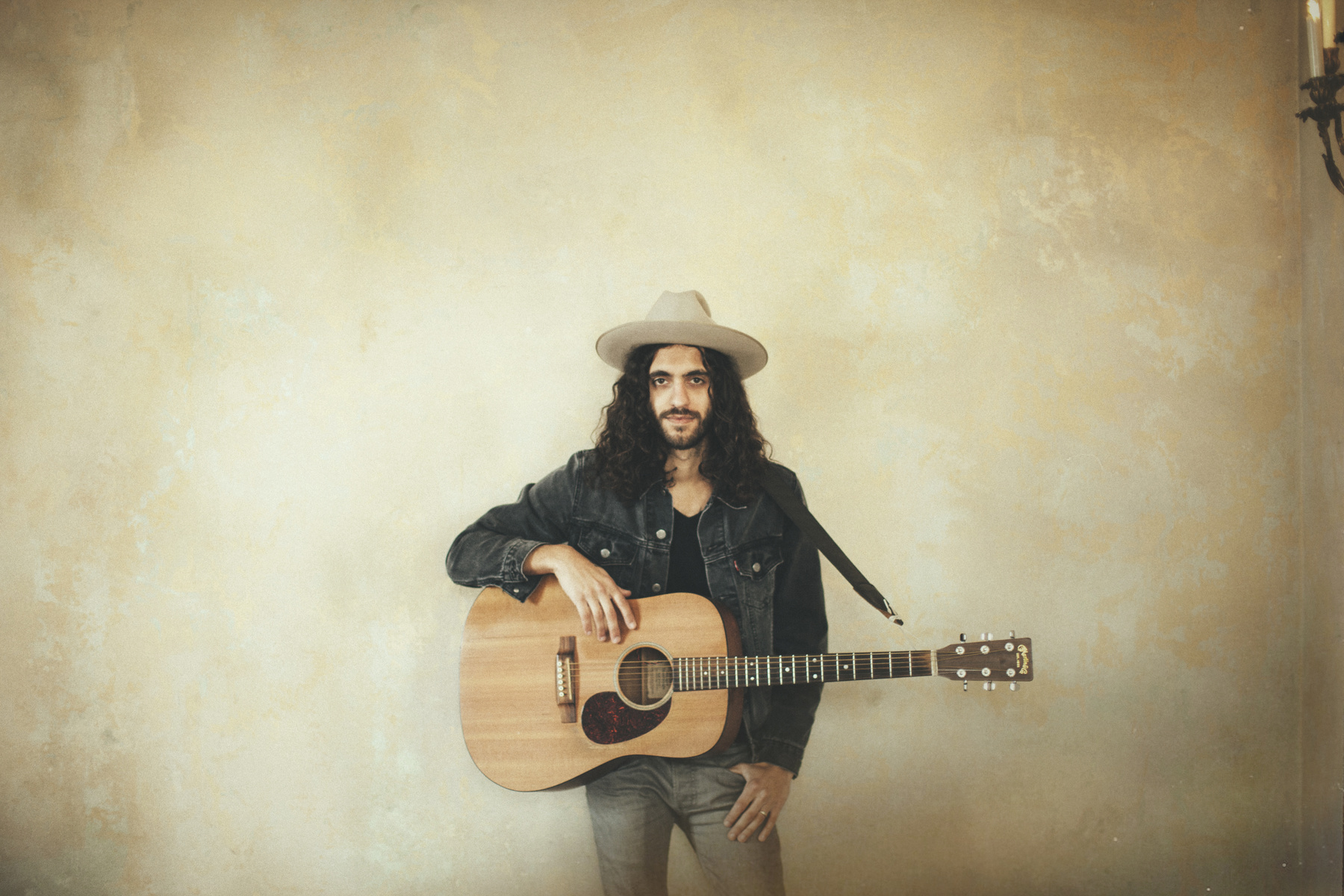 [soundcloud url="https://api.soundcloud.com/playlists/92359837?secret_token=s-PNwr4″ params="color=ff5500&auto_play=false&hide_related=false&show_comments=true&show_user=true&show_reposts=false" width="100%" height="450″ iframe="true" /]