Every Friday, Atwood Magazine's staff share what they've been listening to that week – a song, an album, an artist – whatever's been having an impact on them, in the moment. Here's this week's weekly roundup!
— — — —
— —
:: I'm All Ears – Let's Eat Grandma ::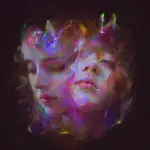 I've been a fan of Let's Eat Grandma since they started teasing the campaign for their second album I'm All Ears. Once it finally arrived in the summer, it was one of those albums that I couldn't stop listening to but needed to give myself enough time to digest so that I could choose the right words to talk about it. The time has come! After seeing Let's Eat Grandma live last week as they closed their US headlining tour, I can safely say that I'm All Ears is one of the most creative, ambitious, and innovative bodies of work you'll listen to this year. It just sounds like the future, and not only does it showcase enormous talent (made by two 18 year olds, holy crap!!!) but it also gets you so excited for the future of pop music. If they're indicative of what's next, we're in for a hell of a treat. In the album, the song that inches closest to radio-friendly is "It's Not Just Me", an explosive dance tune that makes you want to jump around in joy. "Falling Into Me" and "Hot Pink" follow somewhat of the same trend, but inch into darker and slightly more metallic territory. "Ava" is a stripped back, heartfelt ballad about watching someone you love struggle with mental illness – it'll get you every time. Interludes like "Missed Call (1)" and "The Cat's Pyjamas" are youthful and fun, and remind you that music is better when not taken too seriously. And the best album closer of the year comes in the shape of "Donnie Darko", an indulgent, 11-minute track that envelops you and begs you to get lost in its looped hook. Let me just say that seeing this song live was as close to musical nirvana as I think I'll get. While the melodies are great, Let's Eat Grandma always consistently deliver with their lyrics, which explore youth, relationships, misogyny, and several other facets of just living a simple life. It's a stellar album, and I can't recommend it enough.
:: Glamour Child – Moonrise Nation ::
Ever since Moonrise Nation shared that their concert last month in Chicago's Millennium Park would be their last for the foreseeable future, I've been on a nostalgic kick that involves sneaking Glamour Child into my play queue as much as possible. Though it took awhile to grow on me, it's a brilliant album which seems to fit in with changing seasons (both literal and metaphorical) best of all. I can also honestly say that Emma, Arden, and Eva are some of the kindest and easygoing musicians I've met, and my conversation with them at Griffith Observatory remains my favorite interview to date (and not just because we ended up talking about food and Stevie Nicks… not necessarily in that order). Learning that they might not be releasing as much music in the future has put me down a bit, but by no means is Glamour Child a poor note to pause on. With the stories of growing up and coming of age in "Common Fear," "Eye to Eye," and the title track to hold us over, their announcement seems more like just that — a natural and necessary pause — than anything else, and I for one will be spinning these songs on repeat no matter what the future holds.
:: "Girl (Acoustic)" – SYML ::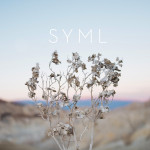 Last month SYML released the standalone track "Girl (Acoustic)," and my heart immediately melted into itself. Like in his mega hit single "Where's My Love," "Girl (Acoustic)" puts the artist's moving falsetto front and center in a poignant expression of heart-rending vulnerability.
Girl, perfectly her, broken and hurt
Soft and asleep in the morning gray
Shake off the night and don't hide your face
The sun lights the world with a single flame
I want you to see this
SYML's sweetly affecting lyrics cut deep as he sings a pained lullabye directly to his daughter. "I wrote it earlier this year when we found out my daughter needed intensive surgery," he shared in a social media post alongside the song's release. We can hear the artist, real name Brian Fennell (former frontman of indie rock band Barcelona), pushing himself to an emotional breaking point atop a lilting acoustic guitar in lines like, "Today and all of your days, I'll wear your pain, heal what I can in your troubled mind." Heavy and hurting, "Girl" is a vulnerable and raw outpouring of love the likes of which is so very rarely heard so well-articulated in song.
SYML reaches poetic perfection in the final verse, and I cry pretty much every time I hear these words. I cry because I feel the awesome power of the love he sings about; the immensity of that intimate connection. I understand the importance of his relationship, and all the fears and hopes he harbors within it. Love is so overwhelming, and SYML's "Girl (Acoustic)" manages to drop the full weight on the listener. I absolutely love it, and I cannot wait to hear more from SYML this year and in the years to come — in addition to "Girl," listen to his recently-released songs "Clean Eyes" and "WDWGILY." They're all beautiful and tragic.
Girl
You'll see the world and you'll come to learn
That falling in love is a strange work of art
All of your battles will shape who you are
And know that your scars are my favorite part
I want you to know this
:: Thank You For Today – Death Cab for Cutie ::
This album could be regarded as somewhat of celebration of the past, featuring all of the classic indie tropes Death Cab have been at the helm of since their debut in 1998: Clove cigarettes, roadtrips, autumn, Ben Gibbard, love, the loss thereof. As cornerstones of the genre, the band's inadvertance to fame has always come as a surprise as their leading creative force, Gibbard continues to shock and surprise with his own inconsistency and lack of conformity within the album. While the likes of The Strokes and Arctic Monkeys have advanced their sound towards a more (or less) abstract indie-rock styles, Thank You For Today reminds us that Death Cab are still one guitar and a whole lot of complaining 20 years on.
:: "Science" – Allie X ::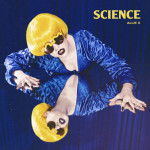 Allie X's "Science" (released last month) sounds like the smell of perfume, glamorous and fragrant while drifting through the moment with a slight strut. It reminds me of being in a luxury department store on a dreary Saturday afternoon where everything inside feels brighter. A city scene is set in the song, one coloured with lipstick and collaged with moving cars, and there's sense of soaking up the high-life despite any boundaries. After all, anything feels possible when in love and part of a literal power couple.
Think we can see Mercury
Following the light
Driving to the restaurant
While my lipstick dries
Yeah, we've got next to nothing
But nothing feels so right
As stumbling through the dark with you
Comets in the sky
A nonchalantly seductive synth glows throughout, coordinating with Allie X's deep and poppy vocals. It's written from the perspective of an alter ego, The Sci-Fi Girl- one of the characters making up her up-and-coming album Super Sunset. Being bold in appearance (neon bob, matching sunglasses, metallic clothing) and alien-like, she's an exaggeration of Allie X's quirkiness.
The song also emits the the same kind of mood found in previous single "Not So Bad In LA", dark but stylishly alight. Both reference things seemingly superficial but do so with wit and an air of otherworldliness.
:: "Gondolier" – Geotic ::
Geotic offers compositions that blend worlds together to create music that is equal parts energetic and subdued. Frontman Will Wiesenfeld (of Baths fame) is creating ambient pop melodies which sit nicely between the real and imaginary, melodies that act as vessels for the listeners as they begin to travel to the dreamscapes born in front of them. With "Gondolier," those feelings take center stage and are shown off beautifully.
"Gondolier" is the first track off of Geotic's upcoming album, Traversa, which Wiesenfeld had described as being "inspired by travel." The inspiration is clear as day with this first single. What Wiesenfeld has created is a scene in which the listener is embarking on a voyage where the synth-laced bassline acts as the waves that carry and move the ship forward. Combine that with the ambient soundscapes and what is created is an evening of unimaginable sincerity and beauty – but also of anger.
I caught you where the boats get tied
Off to live a different life
I knew, I felt myself get angry
Wiesenfeld has described "Gondolier" as "a misunderstanding that festers in the narrator until his lover abruptly quells his fears and the two elope in the night." As the track progresses the story evolves and the listener can almost perfectly envision the situation unravel right in front of them. Towards the close, our narrator and his lover have successfully averted disaster.
But in that fire you caught my gaze
Put a hand up to my face
"Get in, you know you're coming with me."
We left the other boats behind
Old town bobbing in the tide
I knew that you would not desert me
I knew that you would not desert me
The wonderment and energy that "Gondolier" has brought are incredible. Each beat and note is pieced together so meticulously that one would be hard-pressed not to find themselves in a world not their own, even if for only five minutes. It's an immediate and necessary escape, and if this is any indication of what Traversa will be bringing, then that is all the more reason to be eagerly awaiting this new album.
:: "Drool" – It Looks Sad. ::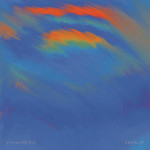 I'm anything but sad about the return of It Looks Sad. I stumbled upon the North Carolina duo's self-titled EP last fall, roughly three years after its release, and found myself as enamored as I was disappointed that they had seemingly fallen off the edge of the earth since their last release. Much to my pleasant surprise, It Looks Sad.'s latest single, "Drool," makes for a promising comeback.
All I really wanna do is sit around
And drool with you all day
You watch TV
I fall asleep
I love the way
You turn to me
This is the first back-to-school season where I won't be returning to class, but "Drool" feels just as lingering and delightfully hazy as a winding-down summer vacation. It foregoes the punching drums, ripping guitar riffs and poignant croons of the band's previous standout tracks, but I can't complain. It's a breezier, more whimsical version of It Looks Sad. ahead of their forthcoming debut LP, but still has the splash of heartache fans lust over.
:: "Love Is Still The Answer" – Jason Mraz ::
The closer off Jason Mraz's August release, Know. entitled "Love Is Still The Answer," is a musical hug, a meandering touch, and an understanding smile, stirred (not shaken) together.  The combination of gently strummed guitar with sweet/thoughtful lyrics and the swell of strings gives this song the ability to melt even the coldest/saddest heart.
We all make mistakes, no, we're not perfect yet
Maybe God made us all from an accident
And the question that sits on everyone's lips
Is why should we pick ourselves up and start over again
There's only one answer that matters
Even if your heart has been shattered
Whatever you want, whatever you are after
Love is still the answer
Love is still the answer
Love, love, love, love
Love, love…
Most of Mraz's music has the power-of-melt which is interesting considering that Jason's surname, Mráz, is Czech/Slovak for "frost."
Every time I hear this song I'm filled with sighs like, "Thanks Jason, I really needed that."
:: "Just Look at This Mess" – Punch Brothers ::
Punch Brothers are my favorite band. They are one of those bands that transcend the term "favorite band" for me, instead existing on the kind of pedestal that is really only occupied by people like Stevie Wonder and The Beatles. At the time of writing this, I'm going to see them tomorrow for the third time. The "progressive" bluegrass (as iTunes likes to call them) band has pushed the boundaries of what it means to be bluegrass, pop, rock, and classical musicians for years, and their recent album, All Ashore, is filled, as usual, with gems – but there's one song in particular that I've been unable to stop listening to. "Just Look at This Mess" begins delicately, spare, and hushed with singer and mandolinist Chris Thile at his most expressive. The song begins with bass alone, joined by Thile's sparse picking. He begins singing:
Just look at this mess I've made in the thick of it
I like it like this but I'd never tell you that
'Cause I lie like the colors of the rainbow
As new host of the radio show formerly known as Prairie Home Companion, Thile's feelings on our current administration are prominent. Many songs on All Ashore have to do with something related to 45, and this one is certainly pointed. The lyrics are cryptic, but close examination reveals a commentary about lies and responsibility. Just before the halfway point, Thile's mandolin strums in such a way that you think the tempo might pick up, but all of a sudden, the entire feel shifts. An ethereal line is played on the banjo while Gabe Witcher's fiddle glides into the stratosphere. Paul Kowert's bass is a quiet ostinato, until the moment that Thile's voice comes back in, double-tracked. A subtle mandolin line sneaks in between his vocal lines that pulls at the time, and though are no drums present in the track, there is an implied groove that makes you want to move. Eventually, the original melody comes back, layered with strings and harmonies. They've once again proven themselves to be musicians that I find difficult to talk about, simply due to the enormity of my love for them.
:: Sleep Well Beast – The National ::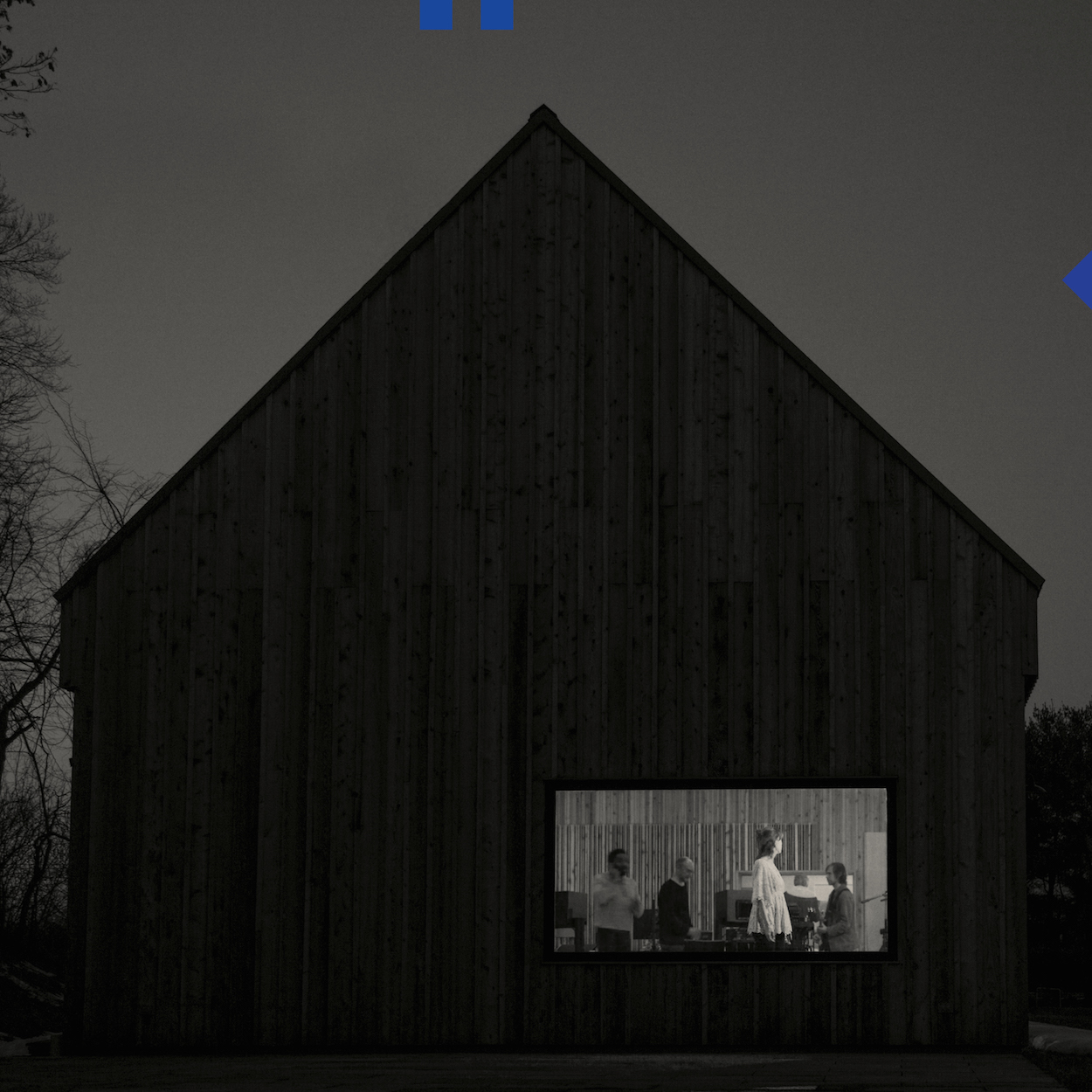 Even though I'm adamant that Autumn doesn't begin until the end of September, I've started making a playlist for the sad crisp mornings in the Fall or the long, lonely Winter nights.  The band that I feel exemplifies these feelings the best for Autumn is The National.  Revisiting last year's Sleep Well Beast has been capital "B" Bizarre.  When it was released last summer, it felt like a record pretty much designed to sit and drink alone to.  You could sit up late, drinking IPA's only to switch to Bud Lights while thinking about the girl who ghosted you from Tinder when "Dark Side of the Gym" came on, or was that just me?  This is still an album with weight, but I certainly find some of the more homely joy in it a year later.  I understand the quiet anxiety when Matt Berninger sings:
Why are we still out here?
Holding our coats
We look like children
Goodbyes always take us half an hour
Can't we just go home?
But even being able to find joy in the sense that such uncomfortability only comes when you've found someone that's also reflected in "Born to Beg", "Guilty Party", or "Dark Side of the Gym."
I also feel like this is one of The National's most sonically soothing.  Even though songs like "Turtleneck" or "Day I Die" kick up the temp and are arguably bangers, this is an album that feels like a still from a home movie.  It's reflective but not melodramatic or overly sentimental.
— — — —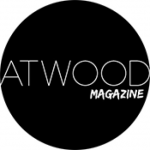 ---
:: This Week's Features ::