Radiating raw emotion, Seafret's Monsters EP taps into dark and vivid depths through a passionate, infectious blend of folk, rock, and pop.
— —
British duo Seafret have always asserted a strong sense of authenticity and truth in their music, but there's something particularly moving about their newest set of songs that seems to push deeper than ever before. This isn't just due to the fact that they've hit upon a particularly catchy set of melodies, nor is it the result of aching lyrics alone. Radiating raw emotion, Seafret's Monsters EP taps into dark and vivid depths through a passionate blend of folk, rock, and pop influence.
People do bad things
To make themselves feel good
Treat you like a runway
While you're face down in the mud
I'll never do that to you
You know I never would
We got something so good
Let's leave behind the bad blood
– "Bad Blood," Seafret
Stream: 'Monsters EP' – Seafret
---
Atwood Magazine is proud to be premiering Monsters, Seafret's third overall EP and the highly anticipated follow-up to their massive 2016 debut album Tell Me It's Real (released January 29, 2016 via Columbia Records). Out September 7, 2018 via Kobalt, Monsters combines recent singles "Can't Look Away" and title track "Monsters" with new songs "Bad Blood" and "Heartless" to deliver a heart-wrenching fourteen-minute experience that resonates with vulnerability and verve.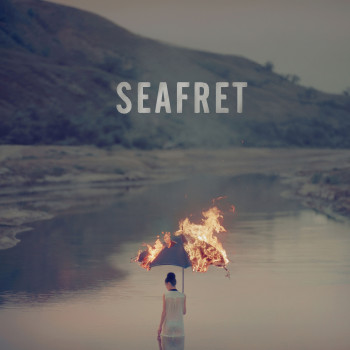 Seafret shine a light on the ugly stuff, leaning into personal insecurity and self-doubt, heartache and loss, pain, and more – not necessarily in order to assuage or ameliorate, but rather to observe and reflect on real truths often considered "taboo" by media and the general populace.
Put another way: Few folks walk up to strangers at a party to talk about how bad a place they've been in recently. That's an "off-putting" conversation topic – the kind of sensitive subject you're expected to avoid referencing in public.
God forbid you offend someone by speaking your truth.
"All the lyrics we write all come from personal experiences," Seafret recently told Atwood Magazine. "We've never been able to just write down something and sing it to a crowd if we don't believe in it ourselves. You can write the greatest song in the world, but if there's no truth in it, it's bound to come across when it's performed live and we've always believed that – so we only write things that we have gone through and relate to ourselves."
Monsters EP finds Seafret – aka Bridlington duo Jack Sedman and Harry Draper – exposing often painful, but extremely important aspects of our reality. The band, who have toured with the likes of Hozier, James Bay, and Jake Bugg, but have yet to reach these artists' level of renown and acclaim, defy the conventions of folk and rock music, taking from both while somehow coming off as a pair of singer/songwriters. Theirs is a rock-influenced, driving folk sound injected with urgency and emotional awareness. When things are down, you feel it; make sure of that.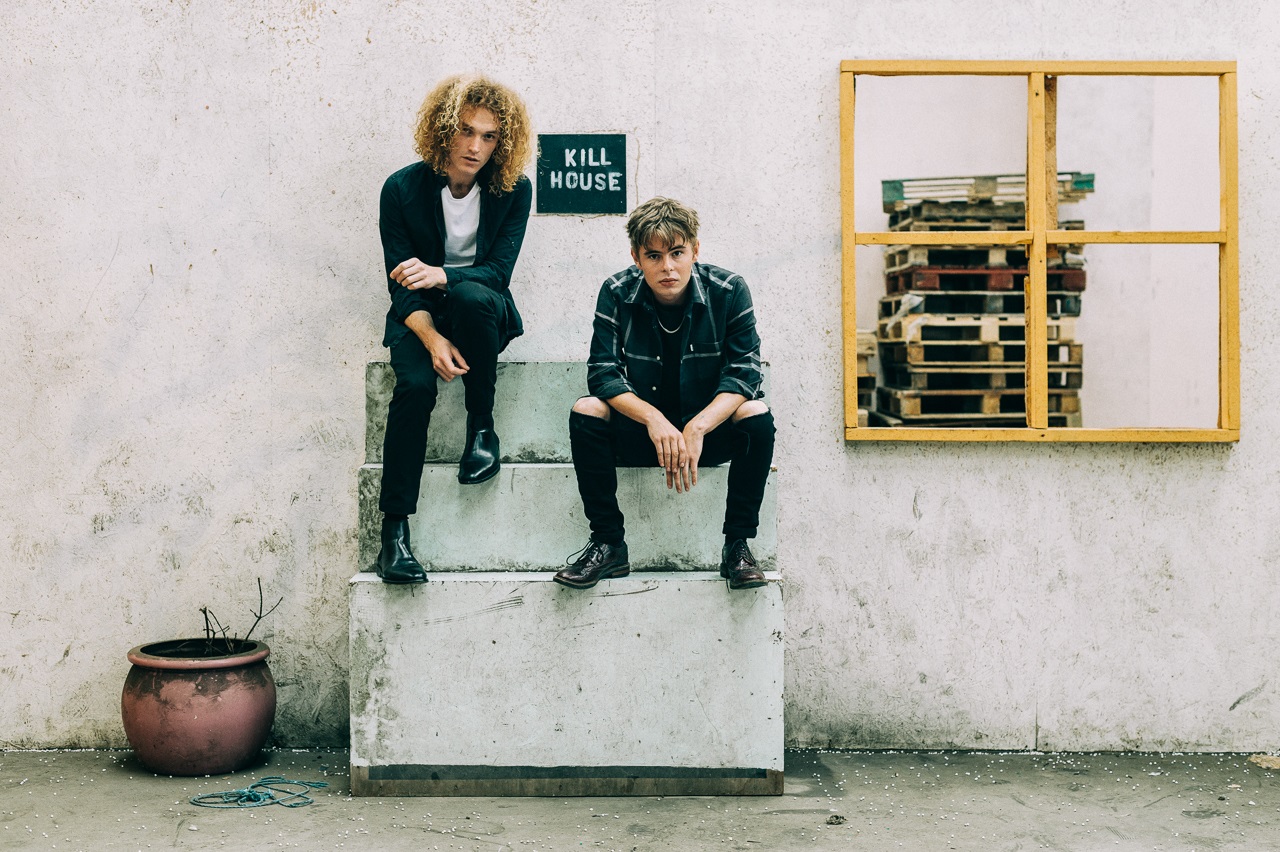 At the same time, Monsters also has a pop element to it that makes each song unnervingly catchy and hard to get out of our heads. "It's slightly more upbeat in comparison to the first album," the band reflects. "We know how much people loved the first record and put the EP together with the live show in mind, selecting tracks that will fit nicely into our live show and give the overall feel and added intensity… In contrast to our debut album that was recorded in London, we've recorded all the new music up in Scotland [with Ross Hamilton]. By once again removing ourselves from our comfort zone, we feel it's had a great effect on the music and kept it exciting for us. We'll always only put out music that feels honest to us, but by changing our surroundings we feel it's made us produce music that sounds fresh and new."
Cold in the dark
With the sound of my heart
Hiding alone down on the floor
Out of my depth
And I'm holding my breath
Don't wanna go outside the door
Paralysed by my own emotion
Out of my mind looking for a way out of here
Terrified and my feet are frozen
Something inside got me wondering is this real?
Is this real?
I'm hearing voices in my head
I don't want to hear
I don't want to fear
Say you ain't afraid of nothing
Everybody's scared of something
– "Monsters," Seafret
"Monsters" brings us face-to-face with our own crippling fears – the parts of ourselves we're too afraid or ashamed to acknowledge or accept. "Can't Look Away" leaves us with out hearts on our sleeves – juxtaposing tender intimacy with emphatic force to capture the unimaginable intensity of love's drastic impact. "Bad Blood" recognizes how hard intimacy can be when you've been burned before, and tries to look forward without disregarding the past. Lastly, the acoustic "Heartless" acknowledges how two parties can fail one another, while outwardly blaming the other for a relationship's dissolution. The hardest thing in life is admitting we messed up – owning up to the fact that we can be wrong; that we make mistakes; and that we're flawed.
You said you would wait
It's written all over your face
You're just like the rest, so heartless
I said I would wait but they keep dragging me away
Different places every day
Why go through this?
– "Heartless," Seafret
This is something special, but truth be told this is only the beginning of Seafret's "second act." Experience the full record via our exclusive stream, and peek inside Seafret's Monsters EP with Atwood Magazine as the band go track-by-track through the music and lyrics of their new release! Monsters is out everywhere this Friday, 7 September 2018.
Stream: 'Monsters EP' – Seafret
:: Inside Monsters ::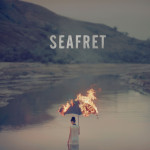 — —
Monsters
Monsters developed from a menacing sounding riff Harry played in the studio. When we're writing songs 9 times out of 10 the subject matter of the song will be based around the initial feeling we get when hearing the music for the first time. After hearing the creepy chords in the verse we automatically explored the harder and darker emotions you can experience in a relationship. Isolation, paranoia, sometimes feeling of unworthiness are emotions I think we all go through at some point but these subjects aren't always the easiest to talk about/ write about. It's something we haven't really tapped into when writing songs in the past but it's always great fun and much more rewarding to push yourself out of that 'comfort zone'.
Can't Look Away
Can't Look Away was based around being bowled over by someone new in your life and not really knowing what to do with yourself. [It's] about being blinded by love, that no matter what is going on around you your core focus remains the same- to protect what you treasure the most. Sadly sometimes in relationships one person will fall in love more than the other and then they spend there time trying to make it right even if they know it's not going to work. This song is written about that 'hypnotized' state; I think the subject of the song is something that a lot of people will be able to relate to. The "Like I've been staring at the sun, you've got my hypnotized" lyric seemed to sum up the emotion we were trying to get across. It's that feeling when even if you wanted to stop, you know you couldn't. Like 'Monsters' the production is slightly heavier than we've gone in previous recordings using electric guitars, drums and piano sounds. Our attitude toward the production for the whole EP has been "follow your heart… if it feels right then go for it". We were really happy how it came out.
Bad Blood
This was a track that threw us at first when it came to production, due to it lending itself to more of a dance feel in parts. We sat and listened and could hear the parts we wanted to add to it and then just had fun with it. The concept itself is about letting go of troubles in the past, embracing the future and always looking forward. That's something I think we should be trying our hardest to do.
Heartless
In contrast to the other three tracks on the EP we wanted to keep 'Heartless' totally stripped back and actually ended up recording the track live. When we originally recorded the demo for this track it was just on Garageband on a phone but it had something really honest and endearing about it. Sometimes you fall in love with demos too much and have a battle on your hands when you come to re-record them in a studio where you have everything at your disposal. By performing it live with one mic and a guitar we eliminated those possibilities and I think managed to capture it in its most raw and honest state.
— — — —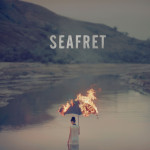 ? © 2018
:: Seafret ::