wished bone's "pollinate me" is a song of remembering, locating an old self, and reflecting on when love first bloomed.

— —
Bridging objects, characters, and desires within the confines of that which is visibly in front of us, Ashley Bone, or known musically as wished bone, is reading stories of emotion and love. The track "pollinate me" truly encapsulates these traits, dancing between the objects that are nothing more than commonplace and the overwhelming romantic attachment projected onto them.
Listen: "pollinate me" – wished bone
---
It is hard to make a name for yourself in the vast sea that is the lo-fi, indie scene. Many people using and abusing the sound have flooded an already crowded market. There are many who use this very human and shakey sound well, and wished bone deserves a spot on the stage. In "pollinate me," lyricism and sound are married. The lo-fi sound caters to creative storytelling, and Ashley Bone gives us just that. She weaves a story of memories and emotional consciousness, recalling all the signs and the wishing to act on urge and desire.
asked you why you had no shoelaces,
could you touch me til my heart races?
when you left the room to make some tea
i found your book of poetry.
don't know why it made me so horny,
but i never could shake that little feeling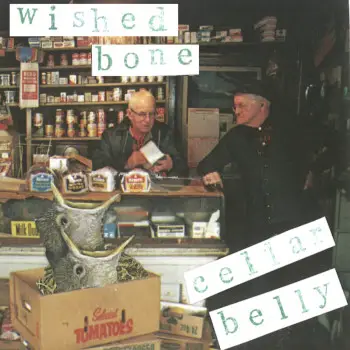 Mundane objects and observations, scenes which replay over and over again preventing sleep; it is in these Bone is telling us where real human emotion is coming from. Not just the friendly TV stuff either, but also the encumbering movements in our body, the chemicals and fluids that make us, and all of it pulling in various directions.
i'm a flower and you are a bee
honey won't you pollinate me?
These are friendly and childlike qualities attached to very adult and complex happenings in a person's life. When it comes to talking about subjects like love, the notion of sex and really any "physical" attraction tends to be left out. However, Bone does talk about these things. She uses the soft presentation and a sort of safe wording to describe love. Not simply love in the sense of one day two people will grow old together, get married and all of that; no, she uses love in a very now, very intimate sense. It is raw and human to be in love after all.
In an attempt to escape into something outside of ourselves, it results in projection, attaching power to objects and settings that otherwise go unnoticed by passersby. Bone wants us to watch and stare at these memories and look for the objects that remind us how to love. She calls upon memories of a lover, and perhaps feels the regret of not acting on the buzzing in her stomach.
Ingrained and physical, wished bone has found beauty in personal belongings. She has mixed the internal natures of love and has made it into trophies, using them to recall the sweetness of a past. How is someone remembered? This is the question Bone is asking. And in this, she strains to place herself back into that comfort, that warmth. This is a song of great joy and subsequent heartbreak.
— —
— — — —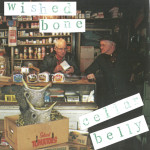 ? © 2018
:: Stream wished bone ::