Grant Earl LaValley's sophomore album 'A Brighter Day' oozes with raw grit and trippy soundscapes, leaving listeners with an unsettling serenity.
Stream: 'A Brighter Day' – Grant Earl LaValley
---
The sun is out and shining brightly: Soothing Americana artist Grant Earl LaValley has unveiled his newest, enriching offering in his album A Brighter Day. Out February 28, 2020, the album takes listeners on an intense sonic journey with its stunningly eerie style of electro fused with folk. This record is a departure from the more minimal sound of his previous release LaValley Below.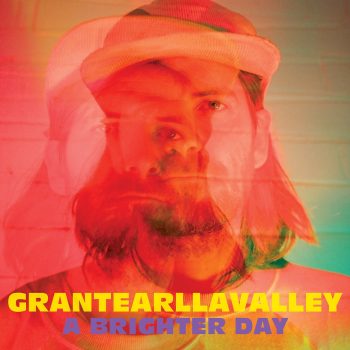 Now thee olden days have come 
And i can see theres a true rising
Where we can breath and all be happy
Surfing down that molten mountain
Now golden days are riding out on angel wings
and i can see the haunting pink horizons 
Grassy fields that sow my sole
Driving down the misty roadside
left me on my own and i
Found peace on waves of
swarming smoke rings
above the fields of ghosts encroaching 
Dance above the graves and
watch those shadows fade away
onto the beaches where
we lay our hearts there
pounding through the bedroom wall
– "Summer Angels," Grant Earl LaValley
Atwood Magazine is proud to be premiering Grant Earl LaValley's sophomore album A Brighter Day, out February 28, 2020 via Exit Stencil Recordings. The first single off the release, "Summer Angels," is mind-altering dark electro-folk. This beautiful yet unnerving track showcases LaValley's masterful storytelling and rich emotive vocals. The video for the song displays muted neon shades, creating a 70s psych aesthetic. These colorful visuals pair seamlessly with LaValley's classic yet contemporary sound.
---
Then there's the echoing instrumental vibration of "Canyon Drone". With glistening bells and birds chirping, the transformative track relaxes your mind as it lulls you into a meditative state. Carrying you to a calm nature-like atmosphere, it's a rare listening experience like nothing you've heard before.
The more uplifting vibes of "Talk Dirty to Me" make it an edgy album standout. The lush vibrancy and tonal grit, take the track to a whole new dimension. From his impressive guitar riffs to deep gravelly vocals, it's a true explosion of organic sound.
Grant LaValley is a simple Midwestern man. In his twenties living on the mountainside of California's Mendocino county, is where his inspiration truly thrived. Listening to prominent talent like Townes Van Zandt, this self-taught musician honed in on his impressive artistry and profound lyricism. LaValley says about the music he puts out, "When it comes down to it, I want people to enjoy what I do." After listening to this uniquely remarkable work, A Brighter Day will certainly leave listeners enjoying every moment.
In addition to being out digitally 2/28, A Brighter Day  will also be available as a limited 8-Track cartridge (10 copies only – click here for purchase). A unique, rising voice out of the West Coast desert, Grand Earl LaValley is worth the listen: Stream his new album exclusively on Atwood Magazine!
Stream: 'A Brighter Day' – Grant Earl LaValley
— — — —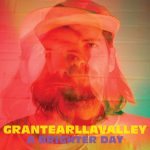 ? © 2020
:: Stream Grant Earl LaValley ::
---