A smoldering eruption of heartfelt emotion and impassioned energy, TANGERINE's "The Coldest Winter" resonates with raw reflection and dreamy indie folk wonder in the face of intimate upheaval and inner tension.
Stream: "The Coldest Winter" – TANGERINE
---
For a song about the cold, TANGERINE's first release in two years' time is a smoldering eruption of heartfelt emotion and impassioned energy. Sending shivers down the spine, "The Coldest Winter" resonates with raw reflection and dreamy indie folk wonder in the face of intimate upheaval and inner tension. It's a welcome return from one of Los Angeles' most exciting indie bands – and one that couldn't come at a better time.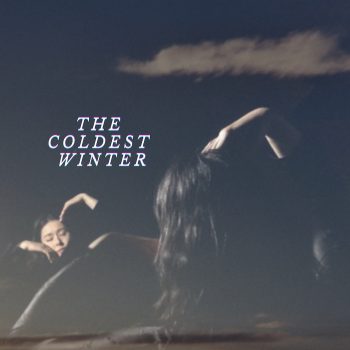 It was super cold that winter
Colder than I remember
From any year before
The silence was surrounding
That's the year that I got mono
And I went to see the show
You know I lay there on the floor
And the people walked around me
I was dreaming without sleeping
A zombie for love
Atwood Magazine is proud to be premiering "The Coldest Winter," the beautifully breathtaking lead single off TANGERINE's long-awaited debut album (out later this year). Founded in Seattle nearly a decade ago, the Los Angeles-based trio of sisters Marika and Miró Justad and Toby Kuhn have been weaving wonders from the very start. Arriving over two years after the trio's last single (February 2019's "Chains"), "The Coldest Winter" comes in the wake of personal loss and a period of significant transition for the Justad family. "Quarantined together in LA, the band built a home studio and began the process of turning their emotions into sound" – or so the story goes.
Coming out of this pain, "The Coldest Winter" is a source of balance, solace, and strength: TANGERINE immerse the senses in an enveloping blanket of wondrous indie folk that is as rejuvenating as it is inspiring. Marika Justad pours herself into deeply vulnerable lyrics full of introspection and nostalgia:
It was super cold that winter
And if I remember
That's the year you broke my heart
You finished what I started
And I can still see your face
And I can still recall that pain
But it's like listening to a storm
Now that I'm safe and warm
"This song is one that I had in the back of my mind for a while, but kept putting off to work on other "more important" ones," Justad tells Atwood Magazine. "One day I pulled up the voice memo – I'm pretty sure my phone's memory is like 80% voice memo – and played it for Toby, and everything just clicked into place. We both felt immediately drawn to it. There's something cosmic for me about this song, at the risk of sounding corny. My dad was killed in an accident in 2019, and I lost my mom to cancer in 2014. When I listened to the voice memo, I realized I had unconsciously written something to comfort myself. Something gentle and quiet. Because typically, TANGERINE doesn't have such quiet, introspective songs. At least, we didn't use to."
Intentional or not, "The Coldest Winter" ushers in a new era for TANGERINE. Their first release of the new decade is a refreshed deep dive in the self brimming with colorful, yet nevertheless raw, sonics.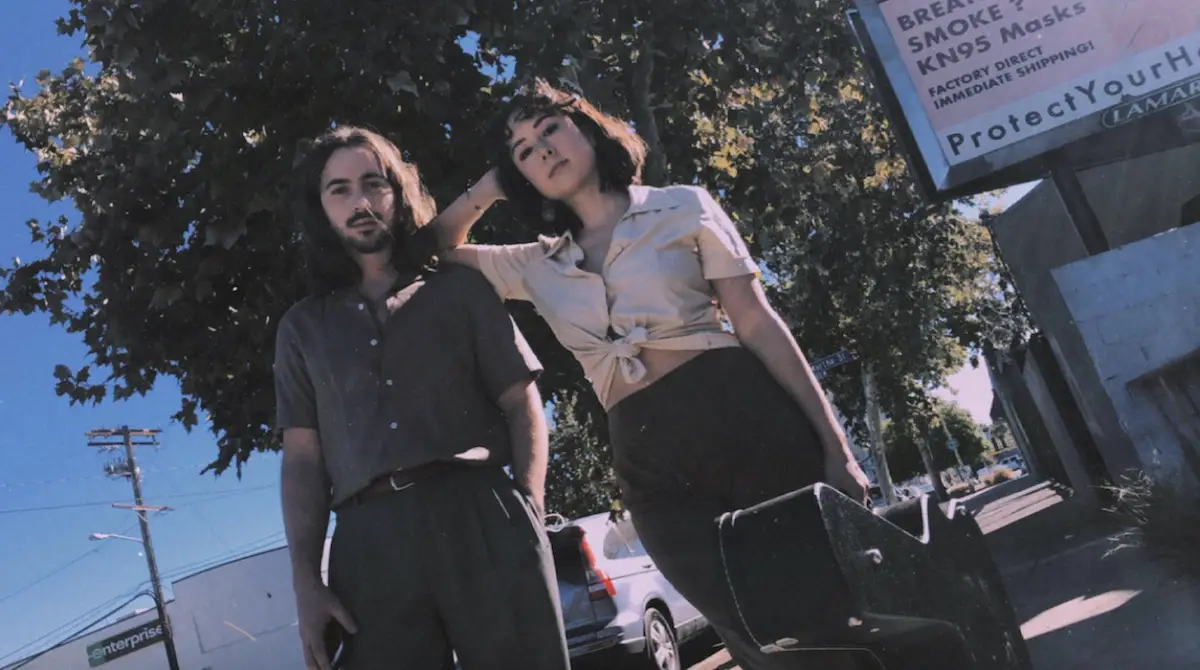 "Almost a year into the pandemic, when we picked this song as the first single off our upcoming album, I realized that this concept of looking back on an especially dark, cold, winter, was weirdly apt, because we were coming out of a very dark winter in terms of COVID, and hoping for a better spring," Justad adds. "It's funny how you can write a song and only later fully understand its meaning within your life – Florence Welch has talked about this a lot, she calls it "useless magic." I'm a social person, but I'm also very private, and it's difficult for me to be vulnerable. Even saying that word bums me out, haha. I think perhaps that trait has translated into my songwriting in the past. After my dad's accident, I went to a pretty dark place, and one thing that happened is I almost felt like a protective layer was stripped away from me, emotionally speaking. When I began writing the songs that form this project, I felt much more raw and open than I have in the past."
"We all live together, the band, and we have a home studio at our house. Toby engineered this song, and we took our time with it. As an indie band, you usually don't have the luxury of time because time in the studio is money, but we were able to give ourselves just that. Not being rushed, being able to experiment and explore in the studio- it's heaven. Toby played all the instruments on this track, including trumpet and "hand drums" (playing toms with his hands). The guitar you hear is my Waterloo, which I bought during the pandemic and credit with inspiring me to write a bunch of songs when I felt stuck. It's been a while since we've released new music. When choosing the first single, this song just felt right for a lot of reasons. It's almost like a little breath, before whatever comes next."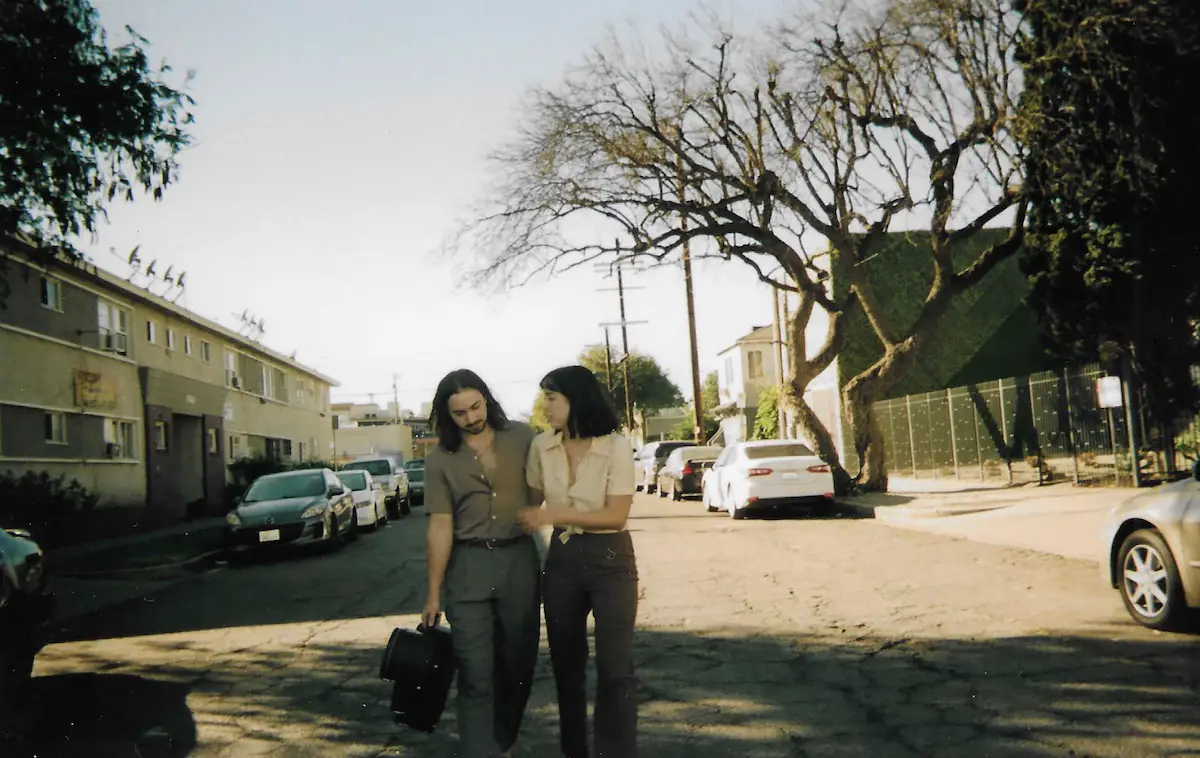 So when you walked
Out I knew it
Was love
The snow formed crystals
Outside my window
It was so cold that year
(everyone kept saying)
My hands and feet nearly froze
Never wore a proper coat
Seattle winter lasted
A year or so
With accolades arriving from Billboard, The Guardian, and many more outlets, TANGERINE are easily one of the West Coast's most promising indie acts – a band who seem to have mastered the equilibrium between the raw and the finessed, chaos and control. The band previously toured the country with toured with Jack Antonoff's Bleachers and Orlando bedroom pop duo SALES.
As the lead single off their forthcoming full-length LP, "The Coldest Winter" promises to be just the start of TANGERINE's new chapter. Rising out of a dreamy, cozy pool of acoustics, the song grooves with Justad's expressive, delicate vocals and an electric guitar presence that seems to loom underneath, eventually engulfing the ears in heavy waves of alluring alternative bliss. A wash of dazzling music and vivid poetry makes for an utterly magical experience: Now an Atwood artist to watch, TANGERINE have all but ensured an enchanting comeback we'll be listening to, on repeat, for months to come.
Stream "The Coldest Winter" exclusively on Atwood Magazine!
It was super cold that winter
We went to see the show
You know we stood there on the floor
At the Paramount Theatre
Forever more
Forever more
Forever more
Forever more, more, more
Forever more
(Seattle winter lasted)
— —
Stream: "The Coldest Winter" – TANGERINE
— — — —
? © Miro Justad
:: Stream TANGERINE ::
---