Contrary to any misguided convictions, B-sides are not always second-rate creations, nor do they intrinsically lack the memorability of their flipside counterparts. With "Turn Away," a bonus track complementing their new single "The Middle," Brooklyn-based indietronica trio Wet chooses to defy B-side stereotypes, gracing listeners with a cut that's no less impressive – albeit depressingly so – than the rest of the group's emotive discography. "Turn Away," could, in fact, effortlessly blend into the track list of Wet's debut LP, Don't You (10/20 via Columbia Records), on which Kelly Zutrau (vocals), Joe Valle (drums) and Marty Solkow (guitars) delivered narratives of love – particularly the ache and feeling of admiration that accompanies it – in a skillfully short 40 minutes. However, while the lyrics of "Turn Away" are not dissimilar to the pain well-symbolized on Don't You, Zutrau's account of a failed romance's apex irradiates angst, a sentiment that Wet hadn't yet touched until now.
Listen: "Turn Away" – Wet
[youtube=https://youtu.be/YUBybp56-rQ?t=0s]
---
Juxtapositions of eerie, yet gentle sonic starts and loud choruses has defined Wet since their debut in 2013, and it's this contrast that distances the three-piece from today's standard alternative pop – an umbrella term frequently used to capture electronic, R&B-influenced music that flutters around the softness of dream pop and ordinary drum machine beats. Too frequently it appears 'alt-pop' is a fancy euphemism for 'lack of direction.' Whenever these musicians cultivate a sound inspired by every one of their influences, they overexert themselves; the result is unremarkable, as if only the least interesting features of their influences' artistries are actually adopted. Hence, to label Wet – a band whose 'alternative'-ness is more rooted in moody silence and Zutrau's vocal performance than overambition – as alt-pop ensemble would be not only inappropriate, but insulting. And as "Turn Away" unfolds with an earful of ominously tranquil seconds, it's obvious that Wet is set on staying true to their trademark structure.
First light, new skin, bring amber dawn
Like a warning
Close my eyes so I won't see what I've done wrong
Turn away, turn away when you need me more, more
Regrets creep in, what have I done?
Oh, but you were leaving 
You were always, you were always leaving
Now I'm gone, you come back
Come back to me believing
In its opening line, "Turn Away" offers us a montage of three images, all illustrating rebirth. Illumination, flesh and sunrises are representative of beginnings, when naivety and eagerness about the future can overshadow the most manifest signs of impending doom. With these seven words, Zutrau remembers the calm that precedes a storm, the moments disguised as halcyon ones. Per usual, her singing – cool, gauzy and sweet – transports listeners to another place, this time being an unshakeable memory. It's this kind of recollection we catch ourselves fond of, even months or years after the conclusion of whatever related experience. During such reflective periods, the question "Was it really worth it?" is inevitably asked, although everyone's 'its' are unique. For some, love, dependency and regret are parts of a problem that, in the narrator's case, ushers in the most frustrating variety of conflict – internal ones.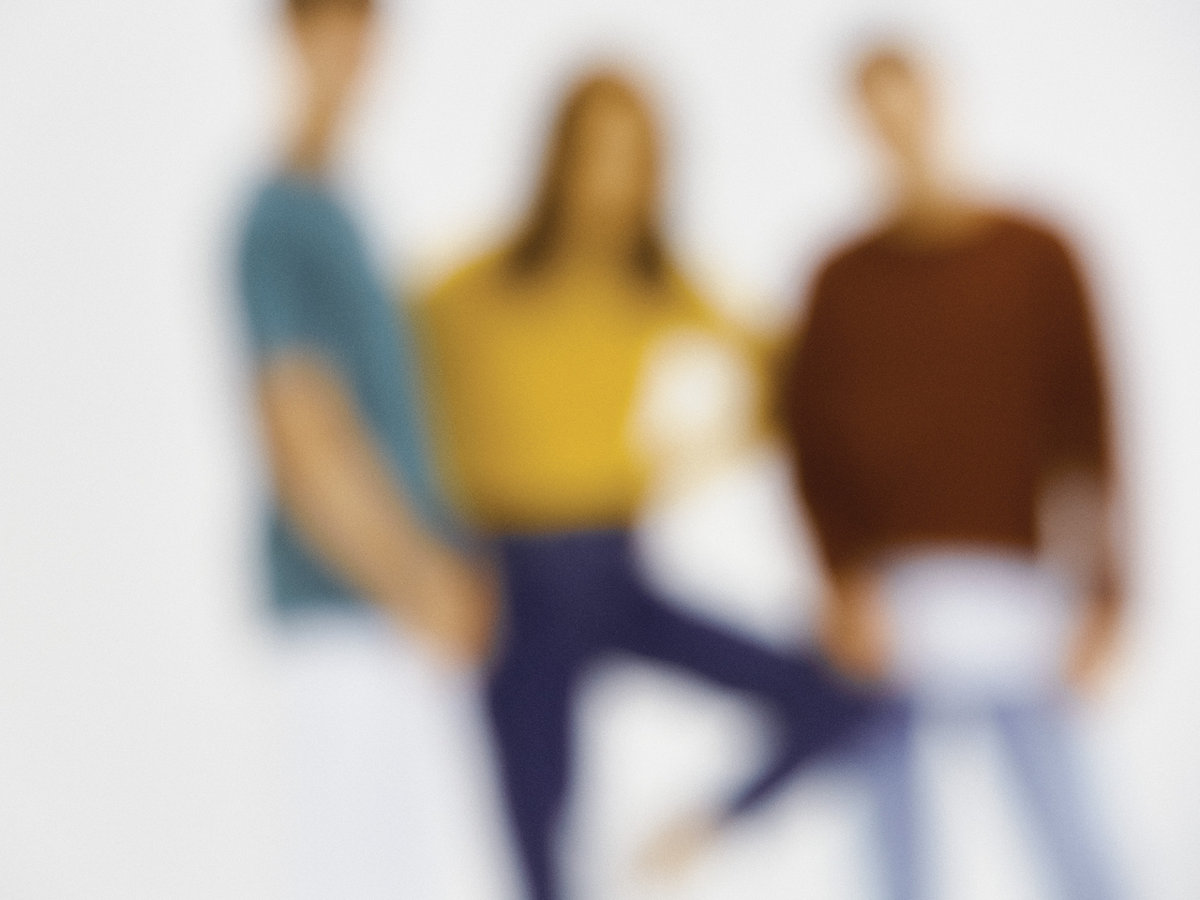 So why'd you say nothing at all?
You leave me to figure out what went wrong
Going on and on about nothing at all
Turn away, turn away when I need you more
Prefaced by Sulkow's hasty guitar picking and a short-but-sharp drum fill from Valle, the chorus of "Turn Away" is an onslaught of emotion, and as it repeats throughout the track, Zutrau exchanges tenderness for increasingly exasperated pleads. But unlike many breakup-centric songs that retrospectively analyze the demise of a romance, Wet's cut has nothing to do with romantic reconciliation or forgiveness. Dark, scattered synths echo from left to right as the speaker asks not for a reunion, but rather an explanation. It wouldn't be surprising if Wet specially crafted this track for the lip-synchers and steering wheel grippers – folks whose most angst-ridden days need a matching theme song.
Do you know how many times I've been you?
Been you?
To someone who cares half as much as I do
And I do
Following the first chorus is the song's simplest, yet most striking set of lines. Imaginative symbols have their place in the music canon, but in this instant, Wet proves that, if executed dexterously, transparent lyrics can be equally poetic as abstract ones. Indeed, music is more obviously human than many realize. Here, Zutrau is only half-singing, and her voice dips back into a tone of frustration at the end of each line. As profound thoughts escape a person's mouth in their flashes of vulnerability, songs like "Turn Away" have their own ingenious defenselessness, and this specific account of unrequited attention resonates with anyone who's capable of feeling.
So honestly, if there's nothing wrong
We worked it out just to write a song
Going on and on about nothing at all
You turn away, turn away when I need you more
The final 30 seconds of this track's outro mirror the first verse's unnerving tranquility. New sarcasm floats in the air as the songwriter seems to mock the relationship at hand, and for a moment, they ponder whether a problem existed in the first place. But grief manufactured for the art of storytelling has never had a place in Wet's artistry, and not one facet of "Turn Away" is short of authenticity. Such truth can be heard as Zutrau's whispers overlay soft synths that replicate a tinny whirlpooling sound, too perfectly hinting that the aftermath of the narrator's relationship hasn't settled. Instead, the dilemma – a game of chase – will repeat itself indefinitely.
— — — —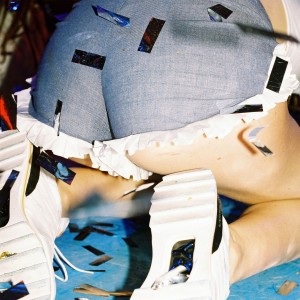 cover: Wet © Milan Zrnic