Every Friday, Atwood Magazine's staff share what they've been listening to that week – a song, an album, an artist – whatever's been having an impact on them, in the moment. Here's this week's weekly roundup!
— — — —
— —
:: Schmaltz – Spanish Love Songs ::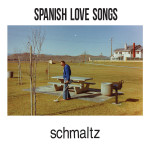 This band has the ferocity of The Menzingers' first album and the lyrical intricacies of early Wonder Years songs. Dylan Slocum has a voice that's just as compelling when it's shaking as when he screams. The best songs on this album meditate on memories (see: "Otis/Carl") or frustration (see: "The Boy Considers His Haircut"). There's the honesty of specificity throughout Schmaltz, and in seeing what Slocum encounters, one can often tie their personal experiences to his.
:: From the Fires – Greta Van Fleet ::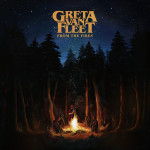 Admittedly, I'm a little late to the Greta Van Fleet party, something I blame myself for. But I'm here now and that's what matters. While the band has garnered comparisons to Led Zeppelin (listen to Josh Kiska's vocals and you'll know why) with traces of Jack White and/or Rush, last year's debut album From The Fires has an ethos that's anything but stuck in the past. Greta Van Fleet are also more focused on bringing people together through good old fashioned rock n' roll than they are in the hedonism traditionally associated with the genre (see this Rolling Stone interview) – which is the direction rock ought to be headed in if it wants to redeem itself as a genre. At this point, when you listen to Greta Van Fleet, there's less of a need to try and reconcile the band's excellent music with the members' questionable actions and overblown egos – something that gets harder and harder to do when you listen to classic rock (especially Led Zeppelin) as time goes by – because they genuinely seem to be a few honest guys trying to reclaim the kernel of honesty that got lost somewhere in the genre. Here's to hoping that they stay the course… and don't make this whole paragraph irrelevant with anything they choose to release in the future.
:: "Trust" – Oddnesse ::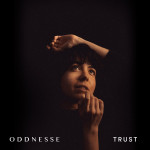 We named Oddnesse an artist to watch in 2018 after being completely taken by their post-breakup song "I Used To" in December. The duo of Rebeca Arango and Grey Goon have finally solidified their 2018 return with new song "Trust," a hypnotizing invitation to drop in and space out. "Everywhere I go, I'm right at home, infinite galaxies to call my own," Arango sings in a trance-like euphoria. "You call it dreaming, but I say it's breathing." Whereas "I Used To" dwelled in heartache, pain and love, "Trust" embraces the ether, beckoning us to forge our own paths with choose-your-own-adventure lyrics vague enough to fit whatever tapestry you see fit. It's the musical equivalent to dancing your heart out alone, with a free-spirited attitude full of warmth and passion.
"The first four bars are for meditation," Arango says of this song. "What follows is for your imaginary pleasure." Most songs offer some sort of context to fully grasp and appreciate; what makes "Trust" so fun is that it denies us that context. We are left to interpret Oddnesse's words however we please – and, more importantly, to bask in their vibing psych-pop reverie. This song, with its nonchalant grace, is only further proof that Oddnesse are an artist to watch. "Trust" me; you won't regret it.
:: "Make Me Feel" – Janelle Monáe ::
Alex Killian, Foster City, California
Janelle Monáe just dropped her new album, Dirty Computer, and while I haven't had time to dive into it fully yet, I've been consistently jamming to the second single off the LP, "Make Me Feel." Undeniably influenced by and a tribute to the late genius Prince, it's a ridiculously infectious track. Monáe's voice glides like silk over the light, bubbly beat accented by quick guitar riffs and anchored by calculated bass. Coinciding with the release of her album, Monáe also confirmed her pansexuality in an interview with Rolling Stone. She also told the magazine that the music video for "Make Me Feel" is part of a longer "emotion picture" featuring actress Tessa Thompson. Needless to say, my gay ass is always the first to jump on the hype train to support a queer black woman who isn't afraid to be herself or spotlight her queerness in her work. It's the cherry on top that Monáe is an incredible artist already making big waves in the mainstream scene. I can't wait to listen to the rest of Dirty Computer, but if one thing is for sure, it's that "Make Me Feel" is an addictive, perfectly polished bop that'll have you eyeing your bae on the dance floor all summer long.
:: "No Tears Left to Cry" – Ariana Grande ::
There's no denying Ariana Grande has an incomparable voice. Her vocal ability is far beyond that of the current pop scene, and that alone solidifies her as an unstoppable force. I wasn't a giant listener of hers before her Manchester concert, but since, have realized the larger impact of her visibility as a celebrity. Grande is so respected because her heart is as big as her voice, something that makes a role model and an artist that can be loved for more than just their single releases.
Grande's latest release, though, "No Tears Left To Cry" advances her in the pop world. It's a clear dance track, one that celebrates individuality and happiness with lines like "Right now I'm in a state of mind I wanna be in like all the time, Ain't got no tears left to cry." It's a party of positivity, ready for summertime radio. It's a fitting comeback after Grande's social media and public hiatus. She's returned with a forcefield of love and celebration in honor of those lost at her Manchester show and in support of her fans that she truly seems to love.
:: "The Club" – Hinds ::
When Hinds dropped "The Club," they said it was the most Hinds song they'd ever done. And personally, if this song represents the band, this band is fun, cool, badass, and amazing. The bass line that starts the song is so good, and a great way to build up excitement. I love how Ana Perrote and Carlotta Cosials' voices blend together, and how the guitar becomes a voice itself with the riff that's repeated throughout the song. This song makes me want to beg Hinds to be my best friends, and I think that's as good of an outcome as any when you listen to a song. The chorus is so addictive and cheeky, and the way every instrument plays off each other, it's almost like they're in conversation. The music video is also gorgeous. It's impossible to listen to "The Club" and not want to dance around and be happy.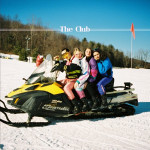 — — — —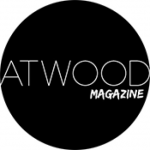 ---
:: This Week's Features ::