Sweet, tender, and uncompromisingly intimate, LOONY's sophomore EP 'soft thing' is a cinematic, soul-stirring experience: A journey into the depths of ourselves. 
Stream: "raw" – LOONY
---
Sweet, tender, and uncompromisingly intimate, LOONY's sophomore EP is a cinematic, soul-stirring experience: A journey into the depths of ourselves. A smoldering alternative R&B / neo-soul immersion, the vivid and vulnerable soft thing captures a heart and soul exposed as LOONY gives her all to a record – dwelling in light, heat, and love, darkness, cold, and pain – and giving her all to every moment of dynamic, uncompromising passion.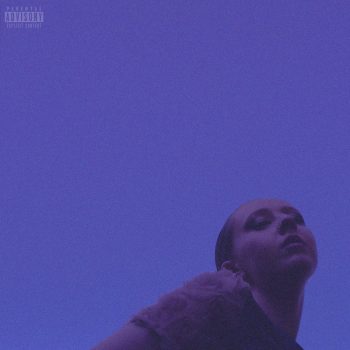 Yeah, when I wake up
I'm not afraid to show some, mmm, initiative
You don't make me feel like no one else, no
Just myself, yeah
Yeah, when we wake up
Not a drop of liquor or of, mmm, make-up
I know you don't want nobody else, no
Just myself, yeah
Lights may burn brighter at night
But I can't see nothing that I like
The night we don't need to hide behind
I love you most in the daylight
Let me see, baby
See you for all you are
I just want you raw, raw
Let me see, baby
Need you for who you are
I just want you raw, raw
Released June 24, 2021, soft thing is a beautiful outpouring of heart-on-sleeve feeling. The follow-up to last year's debut EP JOYRiDE finds LOONY doubling down on herself while exposing a trove of deep emotions to the world. Described as "eight jazzy, percussive musical captures of her pandemic mindset," the EP embraces love in all its forms, exploring everything from family and friendship to romance and beyond.
The Toronto-based artist, born Kira Huszar, quarantined with her friends / production team of Adam Pondang and Akeel Henry in several Airbnbs around Huszar's native Scarborough in order to write and record a record that, in truth, speaks to emotions we all share as humans – even if some of us push them down or cover them up from time to time.
Feel like I gotta do it today
Crossing the street, dont look no both ways
I'm duckin' em all
Like a week day, I tried to work around it
But it's not like I…
Think about you like always
You just fill up some space in an empty brain
I'm going over what it is I might say, I
Don't wanna complicate, its not like I…
Feel deeply about it, or
Seriously about it
It's not like I..
Love you
It's not like I… Love you
So be cool, just be cool
---
"I ultimately decided I wanted to take the listener on an experience – a very simple and familiar experience," LOONY tells Atwood Magazine. "I broke down and chronicled the stages of a relationship, in a way that felt real to me. I've always loved telling stories, so I really leaned into making a concept piece. I've also always loved exploring the simple or the mundane, and while love is anything but ordinary, I think that the feelings that we go through when loving another, or others, are very common and day-to day."
"I initially didn't have a vision going into this," she adds. "Everything I was making at the time just seemed so different from what I was usually doing. I couldn't be called to write anything slick or cool or callous. One of my producers made fun of me a lot before this project, claiming I only write depressing songs and never love songs. And man, all of a sudden, I couldn't help myself, I just started writing all this soft stuff. I don't know if it's because I was often isolated from the people I love over the last year, or if everything just felt so heavy all around me that I had to lean into the lighter stuff, the stuff that was helping me get through the day, but it just happened and then I got inspired to somehow weave these feelings into a story. And then I had to decide exactly which way I wanted the story to fall."
"This project is an amalgamation of all the soft, intangible feelings that rule our inner worlds. We sometimes don't give it enough credit, or at least I don't. I feel a little embarrassed of it, or I try to act like it isn't there. Like it isn't behind a vast number of my actions, when it totally is. soft thing as a title almost sounds a bit blunt, a bit silly, a bit vague, and that fits."
This is LOONY at her core: Honest and visceral, visual and expressive.
A swathe of sounds from across the sonic spectrum – most falling into the R&B and neo-soul genres – help her express these innermost feelings with seamless beauty and grace. "I think it just represents a little bit of the chaos," she smiles, "And an attempt to organize the chaos. I don't personally think any one song off this project sounds too much like the other, but it still feels cohesive to me, and I like that."
While it's best listened to in one 25-minute setting, soft thing certainly has its share of standouts for artist and listener alike. "It's funny, 'cause the two songs where my favourite lyrics are, are also my favourite songs," she says. "I think 'raw' and 'faceless' are my personal favourites. 'beg' has another special place in my heart, though."
From the gentle, stirring vibes of opener "beg" – a mood-setter, if ever there were one – to the stunning, exceptional performances on the breathtaking "raw" and the cool, groovy "be cool," straight through the EP's closer "faceless," soft thing makes a memorable and lasting impression. The additions of performers Chicago-based rapper Mick Jenkins and New Orleans rapper and musician Pell on "royal flush" and "mine" respectively add to the record's nuance and theatricality and help expand the breadth of LOONY's artistry, but ultimately it's the artist's vocal work, her lyrics, and her team's open-minded and wide instrumental range that makes soft thing an ultimate triumph.
And I, won't beg
This pride right here just set up a little
Bit different
And I, won't beg, no
Something in my DNA
No, just won't allow it
And I, won't beg
Dream too much
And I don't wanna put that on you
No I, don't beg
Incase it's all been in my head
And I, won't beg
Cuz this pride right here just set up a
Little bit different
And I, won't beg, no
Something in my DNA
No, just won't allow it, no
And I, won't beg
Dream too much
And now I gotta put that on you
No I, don't beg
Incase it's all been in my head
LOONY hones in on some lyrical highlights from her aforementioned favorites: "I think some lyrics that felt very real for me was in the second verse of 'raw': "i got the eye for it/i got the time for it/i was taught to save my whole life, now I can't afford/i was taught that it was dirty when it was the purest/yeah they told us what was ugly, they be starting wars" – it sort of encompassed the way I had always grown up thinking about beauty, attraction, and sex. I think another favourite is in 'faceless': "every lifetime/gonna know you in this familiar way/every lifetime/i could recognize you in a faceless place/just like when daybreak out my window, I'm gonna feel you there/and oh, feels so good to know you babe." It reflects the sort of permanence of love that was on my mind at the time."
---
soft thing encompasses moments of phenomenal depth, passion, connection, and isolation.
It's a beautiful, contemplative, and buoyant indulgence – and one that leaves us longing for more.
"I found myself re-evaluating what's important to me," LOONY says of her album. "Being isolated from people makes you think more about your relationships. It's been a hard and very strange year and in a lot of ways and I've been forced to be more vulnerable than I'd ever been. soft thing is symbolic of that."
"I kinda just hope some people feel seen," she shares. "That they can hear it, and it can remind them of a feeling they've felt before. Or, it can pull them out of wherever they're at and take them to another place. I think what I've taken away from creating & releasing it is a more favorable outlook on vulnerability, or on really whatever just feels right at the time. It's worth investigating our feelings, and then making something out of them. I'm happy to have this out in the world and move on to something new."
Experience the full record via our below stream, and peek inside LOONY's soft thing EP with Atwood Magazine as the artist takes us on a visual track-by-track journey through her EP!
— —
Stream: 'soft thing' – LOONY
:: Inside soft thing ::
— —
beg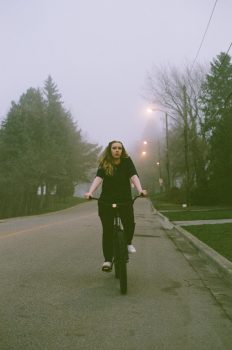 royal flush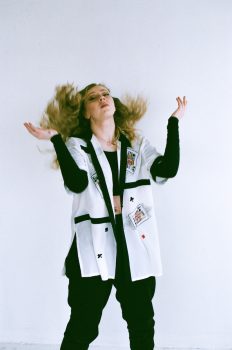 be cool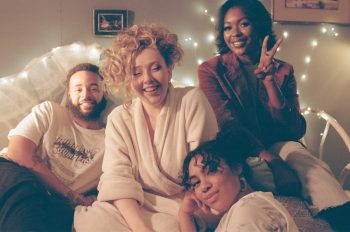 mine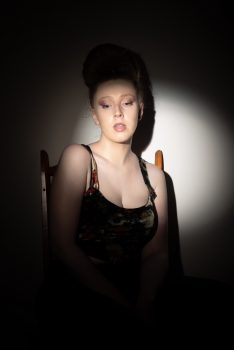 raw
ours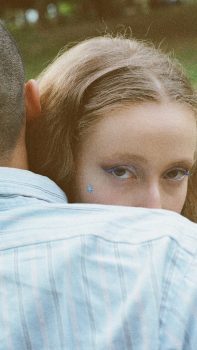 either side
faceless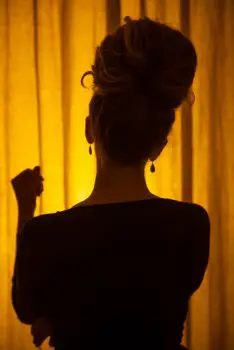 — —
— — — —
? © 2021
:: Stream LOONY ::
---