U Me, carelessly, our lips, our faces
You Me, like to see, our dreams in dark places
The transition between youth and young adulthood is a mysterious and challenging time in the individual's journey; everyone's experiences are different, tied together only by the significant personal growth, understanding, and change that inevitably occurs for all. It's certainly one of life's more incomprehensible moments, but NYC-based indie duo Youth Culture are setting the record straight. Their debut EP, Dreams to Make You Shiver (released July 2016), captures the beauty, the darkness, and the complexity of self-discovery that Andrew Kilman and Connor Small have gone through ever since they moved to the Big Apple in 2015.
"Dreams to Make You Shiver is really about finding yourself in new, uncomfortable places and trying to navigate life on your own," says the duo. Each song captures another chunk of their young twenty-something realities, and while some moments are more relatable than others, honesty and exploration thread through Youth Culture's self-aware lyrics.
Listen: "U:Me" – Youth Culture
---
The EP's opening song "U:Me" is an ominous and enticing tumble into relationships and love games. An intimate introduction for the electronic-leaning indie is characterized by dark pads, rhythmic percussion, and hypnotic harmonies. The song begins with Kilman noting the lust between two:
U Me, carelessly, our lips, our faces
As the song progresses, the narrator backtracks, stepping outside his own box to question the validity of these intimate situations.
I'll never know if its familiar ground
Or if I landed on my own two feet
Never know when I'll settle down
But I know that our eyes can meet
I know you can take me there
The reasons on repeat
Let me be myself and feel it
Head down to your heels you hear it
"U:Me" is an individual's observation of oneself and one's dealings with the themes of love, lust, and whatever lies in-between. The single city-slicker's tragedy is real: Despite the massive number of eligible bachelors and bachelorettes, meaningful moments  – whatever that means – are hard to come by. New York City offers endless opportunities for singles to meet, schmooze, and experience a slice of life together, especially as it pertains to nightlife. From clubbing in the Lower East Side to touring Brooklyn's finest bars and so much more, the city always feels new, exciting, and untapped.
"U:Me" is about what happens when you let darkness creep into other aspects of your life…
Why settle down when you think you could have it all? We're in our twenties, and we'll live like there's no tomorrow. There's no mistaking that temporary, casual love atmosphere. As a young person living in New York City, it feels like everyone exists in the moment; it's hard to find someone who's willing to stick around much longer.
The narrator doesn't know what he wants, either, struggling between long- and short-term desires. In a moment of enlightenment, Youth Culture admit to their own uncertainty:
I think I know I'll never settle down
Considering how I do
When feelings take me, make me, break me
Fake it till I'm through with you
"U:Me" is introspective, haunting, and unbearably tell-all. No one knows what they really want in their twenties; can you call those actions (or inactions) failures of love or lust when you don't even know what you're doing? Andrew Kilman and Connor Small are on the road to self-discovery, learning more about themselves with every song. Catch Youth Culture at Pianos NYC this Friday (8/12/2016) at 7pm (FB event here), and read Atwood Magazine's exclusive interview for more about "U:Me" and Youth Culture's gritty, guitar and synth driven R&B sounds. This is one DIY you won't want to miss.

Dreams to Make You Shiver – Youth Culture
Meet Youth Culture
Atwood Magazine: How did Youth Culture come about?
Youth Culture: We met during our undergrad at Bucknell, and initially bonded over common musical interests such as John Mayer, D'Angelo, and Chet Faker. We were both in various ensembles throughout college, and during senior year we were in two groups together – one was a jam rock band called Thought Police and the other a blues trio named H.M.S Pinafore. With Thought Police we performed frequently at Bucknell and also a few times in New York, eventually recording an album.
For our senior project, we worked with our audio-tech professor, who taught us how to use digital recording software as well as songwriting. We ended up cutting a demo, and decided to move to New York to pursue music professionally. Since then we've been trying to include other influences such as hip-hop and electronica into our sound.
Do you remember the moment you each thought, "hmm, this could be something worth pursuing"? Has that moment happened yet?
Youth Culture: Definitely when we recorded our demo EP during senior year. It started as something we just did for fun, but ended up turning out pretty well considering how new we were at it and how quickly it was done. We got a ton of positive feedback from our friends and family, so we thought that maybe it was time to start developing our own style and taking the songwriting process more seriously.
What was your mindset while writing "U:Me"? What is its significance for Youth Culture?
Youth Culture: It's about moving to New York and being young, but also having to work and support yourself while pursuing your dreams. There can be a lot of darkness in that, and sometimes you find outlets for that which manifest themselves in the wrong way. "U:Me" is about what happens when you let that darkness creep into other aspects of your life. Our EP, Dreams to Make You Shiver, is really about finding yourself in new, uncomfortable places and trying to navigate life on your own. "U:Me" is definitely the song that started us thinking about that.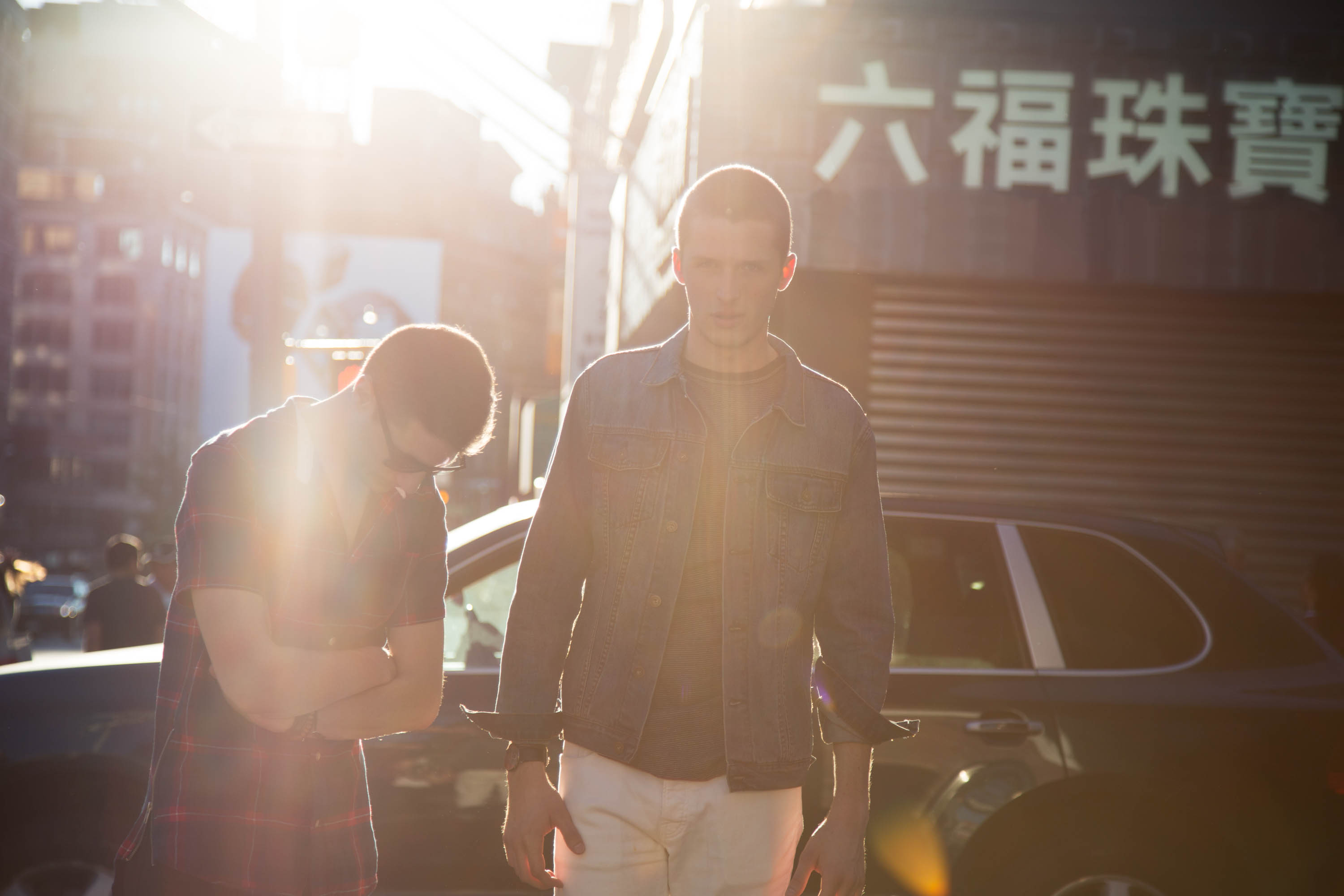 How did you build up the song's production and instrumentation? What was the thought process behind that?
Youth Culture: The whole song started with that deep intro you hear in the beginning: We thought it sounded kind of like a siren, and so we recorded Drew singing some random words over it which actually ended up being what you hear on the final product.We really wanted to have a dark-sounding pop song, so we used simple instrumentation in the mid-lower octaves and pushed the drums as the driving force of the song. It actually all came together pretty quickly and was the most fluid process of any of the songs from the EP.
Who were your influences when considering arrangement/production?
Youth Culture: We were listening to a lot of electronica like Jack Garratt, Purity Ring and Chet Faker when we worked on this project, which we think comes through pretty clearly on the production-side of things. But as far as melody and songwriting is concerned, we actually referenced Justin Bieber's Purpose a lot – everything about that album is just solid, and we wanted to take what he was doing and make it a little darker and more nuanced.
The first song on a record is so important, because it's essentially a listener's introduction to both the album and the artist. Why open with "U:Me"? What sparked that decision?
Youth Culture: When we sat down to put an order to all our songs, it became pretty apparent that "U:Me" had to be first: it just starts from one simple note, but comes in with a lot of energy that keeps building and building until the end. It's pretty reflective of our overall style in that it is ominous electronica with heavy drums and guitar, and features a lot of vocal harmonies. So I think if somebody were to listen to this song on its own, they'd get a pretty good idea of what we're about.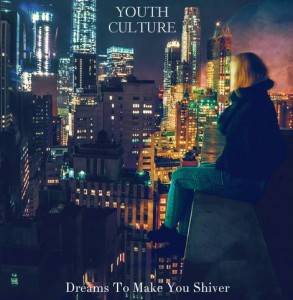 cover: Youth Culture © Brigid Crispi