Recommended If You Like: MGMT, The Flaming Lips, Tame Impala, Grimes
There's a spine-tingling sonic rush at the heart of Valley Hush's music. The male/female duo, comprised of Alex Kaye (instrumentation) and Lianna Vanicelli (vocals) push the boundaries of experimental pop on their self-titled debut album while maintaining a raw human emotion that tugs at the heart. Fusing emotion into "otherworldly" soundscapes, Valley Hush sound both freshly foreign and distinctly familiar – disconnected, and yet 100% present. Dig a little deeper, and you will discover that the band's creative approach to music making and songwriting is as much an exploration of the sonic spectrum as it is an exploration of the self.
Listen: Valley Hush – Valley Hush
---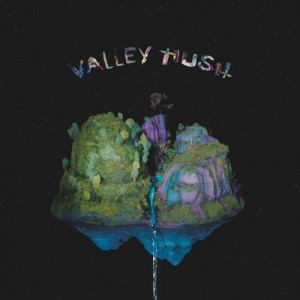 Atwood Magazine is proud to be premiering Valley Hush, out October 28, 2016 via The Record Machine (pre-order here). The Detroit duo's unique and progressive music makes them an exciting face on the indie pop scene: Alex Kaye flavorfully pushes the boundaries of instruments, layering Valley Hush's music with emphatic colors without creating clutter: There's always space to breath, which works out perfectly for Lianna Vanicelli and her impressively evocative vocals. Light and completely intoxicating, her vocals are supported by a panoply of aural textures that amplify her subtle, expressive tones.
The record opens dutifully with "Concepts," where a myriad of scattered sounds come together to try and fathom the concept of life itself. Vanicelli's singing is low and contemplative, with a dance-y flow that is supported by heavy percussion. A lingering sense of '80s cyborg fascination can be felt in Kaye's diverse instrumentation, and while the song may feel ominous at times, its resolution is ferociously serene – for all the craziness that is being alive, it's our reality and it's what we've got.
"Iced Cream" follows, entering with a fun xylophone-like riff behind Vanicelli's confident howls. Her vocal performance is impressively catchy as she sings a personal tale of perseverance and struggle.
I'm a human being / Not a machine
I eventually will tire / Of this silly maze
I've been walking through / So cleverly disguised
As a pretty house / As a handsome man
With his hand moving / Up my thigh
A college degree / A job with salary
That'll keep me / From the thing
I ought'a know
Don't let money and society get in the way of being your truest self. Live your life; Valley Hush's earworm anthem is an impassioned and emphatically empowering anthem. Humanity always shines through their music, no matter the tone or vibe. As the band describes, their goal is to be "creating music that swells with experimental pop energy and speaks to our shared existence that we are all in this beautiful mess together."
Valley Hush continue to play upon our ears and minds through their debut, with heartbreaking vulnerability on "Summer on Mars," palpable struggle on "Iris," and hypnotic rhythms and enchanting humanness on "Sedimentary." No matter where you look, Valley Hush is honest, raw, and curiously complex.
Listen to Valley Hush once with an open mind, and then twice with a critical one. Kaye and Vanicelli's provocative lyrics analyze the human experience with a personal flare, going back and forth between present and past situations while maintaining a focus on the emotional and physical condition of being alive and present in the world. Wake up and enjoy your life with Valley Hush's stellar debut Valley Hush via our exclusive stream, and peek deeper inside the album with Atwood Magazine as Valley Hush provide their personal take on each of their songs.
— —
Watch: "Iced Cream" – Valley Hush
[youtube=https://youtu.be/BJHM6RlzCxU?t=0s]
:: Valley Hush ::
— —
Concepts
Exploring and understanding both the miracle and insanity that it is to be human and alive. Yearning for more freedom and honesty in a world that demands so much from us.
Iced Cream
An anthem for the struggling, creative soul. Knowing exactly what you want but dealing with financial obstacles while simultaneously pursuing your dream.
Lola
An ode to my late, Filipino grandmother. When the Japanese invaded the Philippines in the 1940's, she was hastily married and had to flee to the mountains with two tiny children to avoid being killed. She was this amazing, strong, tiny woman. I have so much admiration for her.
Summer on Mars
I fell hard for someone who I knew I had limited time with. We spent some beautiful months together and then he moved to the other side of the world. The whole experience feels distant, like another lifetime. Saying goodbye was super intense.
Amazon
This type of love is so rare for me, it makes me insane. Feeling like you'll do anything for some body even though they are mostly emotionally unavailable. You feel a different part of yourself awaken, and either surrender to it or fight it. Definitely the most personal song to me on the album.
Dispassion
Living in this crazy, impersonal society makes the days blur together. I hold on to moments of spiritual clarity and refer back to them in the midst of chaotic times.
Iris
Going through the highs and lows of living. Struggling as a spiritual being but being conscious that love exists and remembering that it's within yourself.
Sedimentary
The struggle of modern-day intimacy. It's so hard for people to be honest with themselves and others about what they're feeling. We tend to run from the truth and chase the people that are not sustainable, out of fear.
— —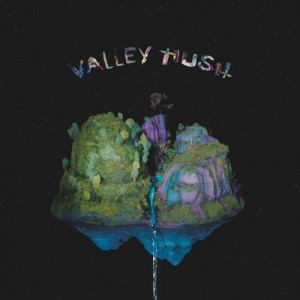 cover photo: Valley Hush © 2016