A sweetly seductive indie pop enchantment, Boyish's new single "Superstar" is just the kind of dreamy indulgence we need to reignite our passions in 2021.
Stream: "Superstar" – Boyish
---
I want to be alone, but if I didn't, I'd want to be with you…
A sweetly seductive indie pop enchantment, Boyish's new single is just the kind of dreamy indulgence we need to reignite our passions in 2021. A dazzling, buoyant delight, "Superstar" shines with ethereal intimacy as one of Brooklyn's most exciting duos paint a spellbinding story of longing and disconnect, fandom and desire.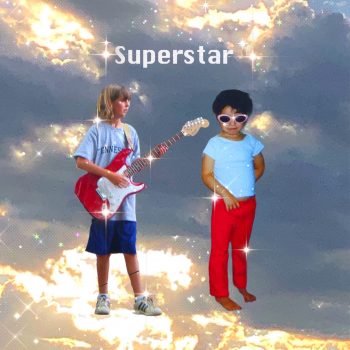 You're a superstar
Loves a girl who plays bass that's cool
but I wish I was in her place
Go ahead and give me nothing
You're a superstar
I might drown in the way
that I feel but I guess I'm just a fan
Released February 5 via Invertebrate, "Superstar" arrives as Boyish's first single of 2021 and the follow-up to last February's spectacular sophomore album, Garden Spider. The duo of India Shore and Claire Altendahl, Boyish was formed "after feeling the need to start over, graduating college, and having no idea what is going on." Their music is hypnotically contemplative – full of space, lush guitars, and vivid lyricism. Shore's gorgeous, aching vocals help make every song an enchanting listening experience, but it's Shore and Altendahl's stunning chemistry that ultimately makes Boyish's music so special: They dress their songs in just enough timbres and tonalities to evoke what they want us to feel, and nothing more. Unassuming yet limitless in its expression, Garden Spider truly is a work of art.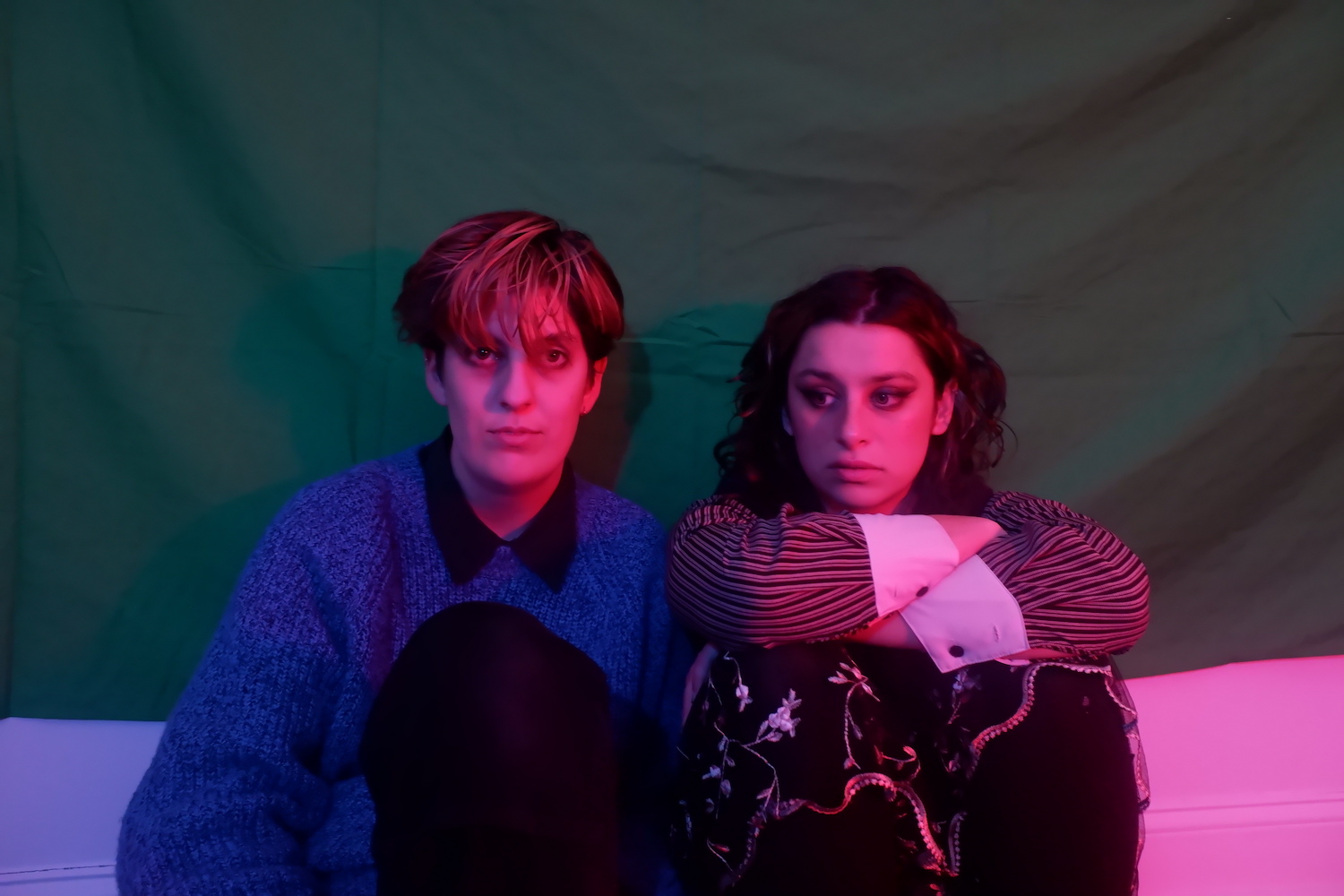 In premiering the band's stunning and raw music video for their song "FUCK YOU HEATHER" last May, Atwood Magazine praised Boyish as "an exceptional standout": "Active for two years and with two albums already under their belt, the duo deliver feverish passion and emotional depth through hauntingly expressive, intimate music. Their art arrives in light rays and dark waves, tickling the ears and engulfing our souls in mellow and dramatic songs that feel effortless, and yet so full of care, tact, and love."
And sometimes I forget you're real
and I know i'm too fucking sincere
But I gave my all, I gave my all
I want to be alone but if I didn't I'd wanna be with you
"Superstar" is yet another rousing, expressive reminder of Boyish's undeniable excellence. Pulsing beats and tender, in-you-face vocals create a sense of relaxed urgency: An explosive energy masked by a tense, tranquilizing calm. The band's lyrics are hypnotizing; they use the fan-artist relationship to dive into the depths of connection, unrequited feelings, and the emotional vastness of a turbulent psyche.
"Superstar is about someone who is untouchable and surreal. The feeling of "I don't actually know you, but I know everything about you,'" Boyish's Claire Altendahl tells Atwood Magazine. "We started writing it when India was visiting Minnesota in July, I had come up with this drum groove that we wanted to write to. Over quarantine we started messing around with alternate tunings on guitar. It took us into a new direction since it was like relearning guitar and exploring chord shapes rather than relying on theory and familiar sounds. We built the song around the chorus line "I want to be alone but if I didn't, I'd wanna be with you". We just wanted to make something melodramatic and fun."
You're a superstar
Dream about you when I'm biking down
the 5 a couple hours past midnight
And I hate that u don't know me
With its soulfully sweet energy and mesmerizing guitar swells, "Superstar" marks a stunning return for Boyish in 2021.
The lead single off a forthcoming new EP heralds continued greatness from a band that has never ceased to delight or entrance. They truly are on their way to becoming superstars.
And I miss you on the weekend
I'd pick you over my friends
Getting dizzy in my head sets
I swear I'll say the wrong thing
And I miss you on the weekends
I'd pick you over my best friend
Getting dizzy in my head set
Swear I'll say the wrong thing
— —
Stream: "Superstar" – Boyish
— — — —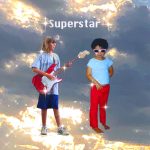 ? © Nicole Teckchandani
:: Stream Boyish ::
---