Visually and sonically dazzling, Rynn's stunning "In My Head" music video in collaboration with Z Shoes inspires empowerment and self-love, capturing the wonder and beauty of connection, reflection, and renewal.
— —
Life is an enchanting experience, but we'd be fooling ourselves if we were to deny its hardships and struggles. Sometimes, all we really need is a release – a brief respite – and today that comes to us in the form of Rynn's visually and sonically dazzling "In My Head." A stunning, dreamy alt-pop anthem lost between reality and fantasy, "In My Head" inspires empowerment and self-love with its intimate blend of reflection and renewal.
I watched you leave from
the apartment window
I knew it was the last time
I tried to breathe, pretend I didn't know
I just walked into the fire
Atwood Magazine is proud to be premiering the music video for Rynn's latest single "In My Head" (released 10/12/2018), a collaboration with socially responsible fashion brand Z Shoes. [i] Produced by Z Shoes and filmed in San Francisco with director (and Z Shoes co-founder) Zak Batstone, the visual captures the wonder and possibility inherent in life.
"We reached out to have [Rynn] be the face of our Self Love campaign, which coincided with a sneaker release pushing women's empowerment," Batstone says of the collaboration. "The first time I heard the song I had this vision of what a visual would look like."
Nobody paid Atwood Magazine any sponsorship money, but we encourage folks with the right resources to look up Z Shoes on their own time, as the company's mission to be at the intersection of sustainability and comfort sounds rather enticing. We also encourage Z Shoes to send us a free pair of men's Deep Sea Originals – size 9.
The "In My Head" video offers a euphoric portrayal of existence, fusing with Rynn's dreamy song to deliver an otherworldly utopia that – surprise, surprise – we can find in our own realities. While it misses out on the lyrics' pain and turmoil, it succeeds in reminding us that we are defined by ourselves, and not by those around us.
How long can you hold on
to something that you
don't even have
How far can you sink
into the sand until
you're out of the city?
In a recent interview with The Prelude Press, Rynn explained how "In My Head" follows the plot of her previous release "Tokyo," which details her journey through a mental breakdown while in Japan. "I realized I had to hit rock bottom and let so many things go in order to rebuild myself in a stronger way," she explained. "Right after I got back form Tokyo, I met someone who I had an instant connection with. I knew I was falling way too hard way to fast, especially because I was still in such a fragile emotional state… I was using the idea of this relationship to put myself back together and definitely glorified in my head what was going on in reality. That being said, some of the moments we shared were some of the best times in my life. At the end of the summer he started dating someone else and that crushed me."
Ultimately, "In My Head" finds the artist looking back through this powerful experience, and trying to figure out what was real and what wasn't. We hear her wonder aloud in an impassioned chorus:
Did you forget the
sky burning red
when we were together?
The words you said,
don't know where it went,
there's no water pressure
It's all in my head
I see it in my head,
is it just in my head?
Originally from Canton, Ohio and a graduate of Nashville's Belmont University, Rynn has forever been that "music" person. Now living out in Los Angeles, she seems to have found an artistic voice that is all her own with the help of producer Luca Buccellati: Blending her dynamic, smooth-sung vocals with ethereal, immersive sonic textures, Rynn paints musical landscapes that invite us to dream, and go make our dreams come true.
I'm in my mind but where else is there to go
Where is the space you are now
I didn't fight enough to keep you close
I wanna hear you in the sound
Such is the case with Rynn's new "In My Head" video, an out-of-body stunner that captures the beauty of Rynn's song as well as the natural and human beauty within and surrounding San Francisco. You almost forget it's an advertisement.
Stream "In My Head" exclusively on Atwood Magazine!
[i] Z shoes are made from 100% organic materials sourced from Peruvian communities and Rynn is the new face of their self love campaign. "I love everything their company stands for," Rynn tells Atwood Magazine. "Working with Z Shoes was such a wonderful experience… Not only do they make each shoe from rubber and cotton sourced straight from trees in the Peruvian Amazon, but they also create relationships to benefit the local communities."
Stream: "In My Head" – Ryn
— — — —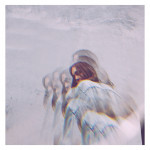 ? © Erika Mugglin
dir. by Zak Batstone
:: Stream Rynn ::
---