The Violet Kind stand up for survivors of sexual violence and question society's values in their latest single, "Good Behaviour."
— —
Popular rock music, as we all know, is often more than a catchy tune: it can be a way to critique society and inspire change. In this political climate, we're seeing more bands choosing to make music that reflects what they believe in. One of these groups that you might have missed is the Scottish trio The Violet Kind.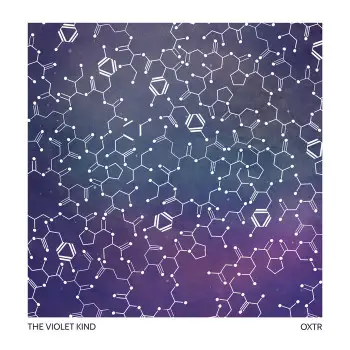 Through their music, The Violet Kind choose to stand up for survivors of sexual violence. The release of their EP OXTR (out 3/16/18 via Kindness Records) is more than an intentional concept album: the EP is dedicated to championing survivors of sexual violence, and aims to provide a voice to those who are unable to speak out. Releasing an EP like this during a month dedicated to women and women's voices makes a strong statement and seeks to encourage women and all survivors of sexual violence to stand together and reclaim their power.
The Violet Kind's latest single, "Good Behaviour," which Atwood is proud to be premiering today, is a vital piece of the EP. One of four standout songs included on the new EP, "Good Behaviour" faces sexual violence head-on, asking us point-blank who we as a society are really choosing to protect.
Do you think of the one who can't walk around
Without fearing her world at the hint of a sound?
Consider how she thinks; a new lack of trust
The time it will take to heal recovering from disgust
Listen: "Good Behaviour" – The Violet Kind
---
As the song opens, guitarist and vocalist Kayta Mansell's voice flows like water, setting the scene. Instrumentals flow like a movie score as Mansell paints a picture of what reality can look like for survivors of sexual violence. As she reaches the chorus, Mansell turns the focus of the song onto society, ripping into social critique as the backing guitar and drums slow. The emphasis is firmly on her vocals as she sings,
You will save his life
while she goes through hell,
Tell me who you would rather protect
Mansell continues to question the tendency of society to disregard or blame survivors while "ruthlessly protecting the one who's to blame." Though her voice is gentle, it doesn't hold back as she launches back into the chorus. You can hear her anger as she spits the line "out on good behaviour, he'll leave his cell," contrasting it with the survivor who is going "through hell" and struggling to recover.
You voice your preference of the man you will save
Without giving a thought to the girl who was maimed
Honestly I can't see what there is to gain
From ruthlessly protecting the one who's to blame
Again, Mansell blends narrative and critique as she directs her pointed question at society: Who would you rather protect? Even a year ago, answers ripped straight from the headlines calling survivors "liars" while the accused brag freely about their sexual exploits would serve to answer The Violet Kind's question, and the song could end with that second chorus.
But, as the instrumental interlude in the last third of the song serves to communicate, we're at a watershed moment. Low strings that slowly build mirror in sound the survivors of sexual assault and violence that are speaking up with strong voices and reclaiming their power. The answer to the question The Violet Kind have posed – who would you rather protect? – is changing as survivors and advocates worldwide take action. The time when perpetrators of sexual violence can hide behind their names, money, or society's tendency to doubt the accuser is coming to a close.
"Good Behaviour" is a part of the chorus, giving voice to the previously voiceless by standing up for justice. If this one song can give hope and inspire change, we're excited to see what the rest of the songs on OXTR can do, and how The Violet Kind will continue to bring stories that deserve being told to life through their music.
You will save his life while she goes through hell
Out on good behaviour, he'll leave his cell
You will save his life while she goes through hell
Tell me who you would rather protect
— —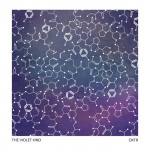 ? © 2018
:: Stream The Violet Kind ::