Colorado bluegrass trio Head for the Hills tap into old fashioned Americana to tell a story for genre fans and the Instagram crowd alike.
"Darkness Meets The Day" – Head for the Hills
[soundcloud url="https://api.soundcloud.com/tracks/581927436?secret_token=s-ZU0Ob" params="color=ff5500&auto_play=true&visual=true&hide_related=false&show_comments=true&show_user=true&show_reposts=false" width="100%" height="300″ iframe="true" /]
---
If there's one thing our generation is obsessed with, it's experience. We've forgone the conspicuous materialism of the past in favor of doing, of travelling, of finding home in the globetrotting Bohemia of a #wanderlust lifestyle. Though social media has made this way of life more visible, it's hardly a new concept. Human beings have roamed as long as we've had two feet and a horizon stretching out in front of us. Long before Instagram plastered the same envy-inducing snapshots of exotic locales across our screens, these experiences were distilled in song. A picture may be worth a thousand words, but a melody can cut deeper. It doesn't just show you the landscape, but places you firmly in it, barreling down the tracks toward oblivion.
Colorado bluegrass trio Head for the Hills recall a time when music was the greatest form of storytelling on "Darkness Meets the Day." Voices drenched in reverb like they're calling from a long-forgotten past, they paint a vivid picture that no 1×1 arrangement of pixels could ever hope to capture. Lamenting fiddles and the gallop of banjo strip away pretense of reality you have and plant you firmly in the scene. Wind whips through your hair in the breaking dawn as you race toward the rising sun.
I draw a crooked circle
around this ball of clay
It's always long I'm leaving
and never long I stay.
So cover me in colors
and send me on my way.
Point me where I'm headed
where the darkness meets the day
Atwood Magazine is proud to be premiering "Darkness Meets the Day," the new single off Head for the Hills' upcoming EP Say Your Mind (out March 22nd). In the tradition of American folk, it takes the listener on a journey across land and time, using the stripped down tools of the genre as its road map. Buckle in and let the adventure unfold.
For fifteen years, Adam Kinghorn, Joe Lessard, and Matt Loewen struck out on the road like banjo-wielding troubadours. They've preached the good word of bluegrass everywhere from coffee shops to theaters, and festivals to clubs. The road is their home and they settle into themselves with the constant motion that brings them.
"Darkness meets the Day" is a traveler's tune. Explains fiddler Joe Lessard, "[It] was developed over several cross-country tours, in the wee hours of the morning, as the sunlight begins to flood the sky with color."In the same way, the hurdling drums and bright streaks of fiddle dapple the scene like paintbrushes. Each sound is one stroke of an impressionist painting depicting a sprawling Americana as vast and beautiful as it is empty. Even in these days when everyone carries intelligent supercomputers in their pockets, huge stretches of this country lie as open and untamed as they did hundreds of years ago.
It's this unlikely intersection of the old and the new where Head for the Hills find themselves a decade and a half into their career. Bluegrass may be the enduring sound of the American West, but here it sounds anything but antiquated. On "Say Your Mind" they employed a bigger band than ever, bringing in talent like vocalist Kim Dawson, Dobroist Todd Livingston, Darren Garvey of Elephant Revival on drums, and a full horn section to deepen and enrich their sound. It's boxcar jumping for the Instagram crowd – the same call to adventure made wholly modern.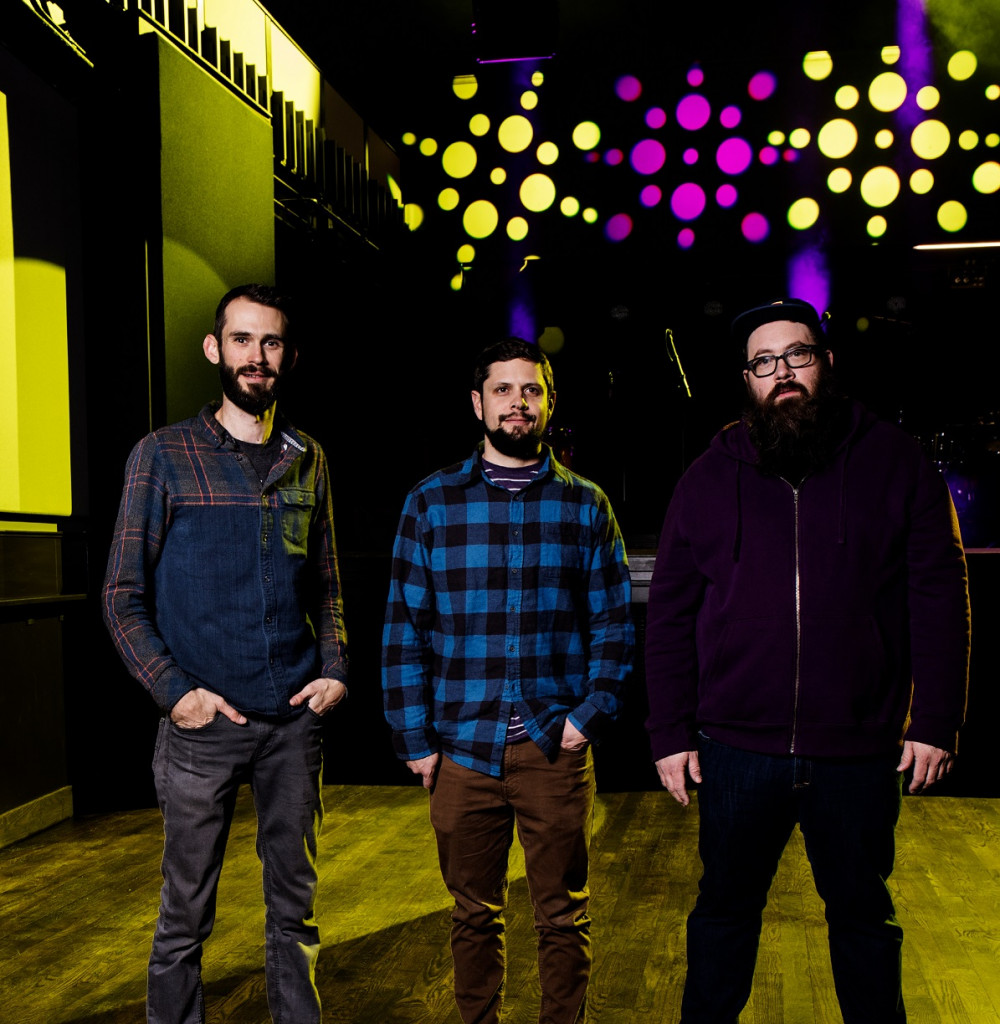 Where the darkness meets the day you'll hear me comin'
Midnight 'til the morning I'll be calling out your name
There's a crooked melody I'll be hummin'
When the picture finds its frame
On the surface, "Darkness Meets the Day" is about a train racing on through the night. But beyond that, it reaches into every restless soul and touches something universal. "The song explores themes of love and longing," says Lessard. "The quest to feel at home through a life of rambling and perpetual motion." We all feel the need to flee every once in a while. To fly by night until the day licks at our heels. To soak up as much of this life as we can before the darkness snuffs it out again.
Stream "Darkness Meets the Day" exclusively on Atwood Magazine! Head for the Hills' Say Your Mind EP is out March 22, 2019.
— —
Stream: "Darkness Meets The Day" – Head for the Hills
[soundcloud url="https://api.soundcloud.com/tracks/581927436?secret_token=s-ZU0Ob" params="color=ff5500&auto_play=false&visual=true&hide_related=false&show_comments=true&show_user=true&show_reposts=false" width="100%" height="300″ iframe="true" /]

— — — —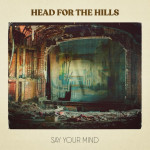 ? © Cynthia Wilson
:: Stream Head for the Hills ::