Released right before coronavirus concerns got intense, Worriers' "Big Feelings" and "End of the World" feel all the more timely as the world feels lonely.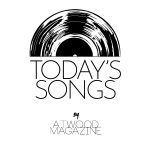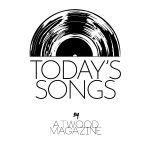 "Big Feelings," "End of the World" – Worriers
---
It's strange hearing people talk about loneliness in the time of social-distancing. So many of us feel lonely so often, even when we're surrounded by people. It's also strange to hear people talk about "the end of the world," because, again, for some of us, it feels like that's always happening. Both Worriers' "Big Feelings" and "End of the World" felt especially poignant before waiting for governors to call for shelter in place, but, now, they feel like the only songs that matter – to me anyway.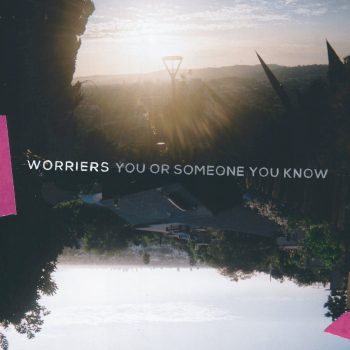 The latest project from Worriers founder Lauren Denitzio sees the Brooklyn-based singer-guitarist voicing their frustrations with poetic lyrics in songs that encapsulate the energy of pop-punk contemporaries like Camp Cope with the maturity that a songwriter like John K. Samson has. You or Someone You Know is loaded with nuanced songs that touch on personal struggles that a person faces in 2020.
As everyone declares that we're in the middle of the apocalypse, the song "End of the World" feels incredibly fitting. A song about trying to find solace before environmental catastrophe has taken on a new meaning. While Denitizio doesn't weigh in on our specific collapse, it's a little comforting and feels more communal once they get to that chorus:
What can I possibly say?
Is it me or the end of the world?
Cover your eyes and ears and hope
I don't notice and nothing hurts
It must weigh on you a bit
But it's not me that has to fix it
Could you just hold onto me for now?
The great irony is that now, the answer to the three questions Denitizio poses are: 1. Who knows? 2. I sure hope not. 3. Probably not, we've been advised to self-isolate. What's nice about it though is the fact that to some extent, it feels like it's not just punks and pissed off progressives yelling about problems now. For the most part, it feels like people are taking this seriously, and it's somewhat reassuring. It takes the collected catharsis of screaming from a moshpit and makes it global.
Other album tracks navigate the loneliness that people have after a breakup. Tracks like "Grand Closing" and "Pwr Cple" do this to great effect, but few sum it up as succinctly as "Big Feelings." While there's this sense that in feeling lonely together we should all feel less lonely, "Big Feelings" shouts those anxieties with "whiskey words" at an "Irish 4am," (i.e. emotionally and probably drunkenly): "Maybe I'll wake up alone for the rest of my life." As if to grab your friends telling you that everything is fine and say, "No it's not!"
Both are songs that beg to be heard, and in trying times, Denitizio gives voice to frustrations, both personal and worldly.
Listen: "Big Feelings" – Worriers




Listen: "End of the World" – Worriers
— —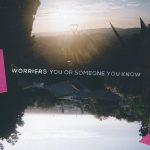 ? © 2019
:: Today's Song(s) ::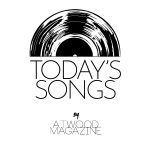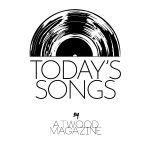 :: Stream Worriers ::