Portsmouth band FLOWVERS deliver a dynamic outpouring of fresh, youthful energy in their debut EP 'Throwaway Generation', an electrifying five-track roller-coaster ride through teenage angst and inner tension.
for fans of Peace, Catfish & the Bottlemen
Stream: 'Throwaway Generation' – FLOWVERS
---
Nothing hits quite like a boisterous indie rock guitar riff set against a feverish, percussive backdrop – and since they formed in 2016, Portsmouth, UK's FLOWVERS have been in full bloom: The four-piece of Matisse Moretti, Stanley Powell, Henry Wood, and Connor Griffiths deliver a dynamic outpouring of fresh, youthful energy in their debut EP Throwaway Generation, an electrifying five-track roller-coaster ride through teenage angst and inner tension.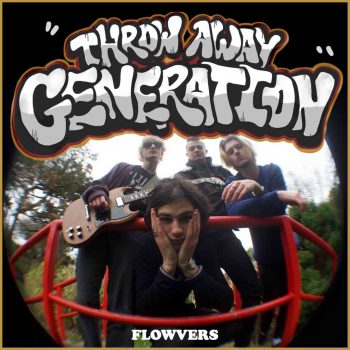 Released February 21, 2020 via Fossil Boy Records, Throwaway Generation is a delicious upheaval of generational anxiety and restlessness. Preceded by 2019's overwhelmingly British, frenetic injection of energy "She Don't Talk About It," the EP offers a delightful introduction to one of Southern UK's most exciting up-and-comers. Pronounced FLOW-VERS, the Pompey four-piece first debuted in 2018 with the Brit pop immersion "Fresh Air," whose glistening guitars truly are, as lead vocalist Matisse Moretti so passionately sings, "a breath of fresh air."
After releasing two songs in 2018 and two more in 2019, FLOWVERS' first extended player offers a more comprehensive taste of the mature indie rock they so effortlessly create. "This is a round-up of the recent material we have been releasing and a natural end to what we would like to see as chapter 1 of our musical journey," the band shared upon their release last month. "The EP also gathers in previous singles 'She Don't Talk About It' and 'Nosebleed', and finishes off with two re-imagined versions of 'Fresh Air' and 'Long Way Home'."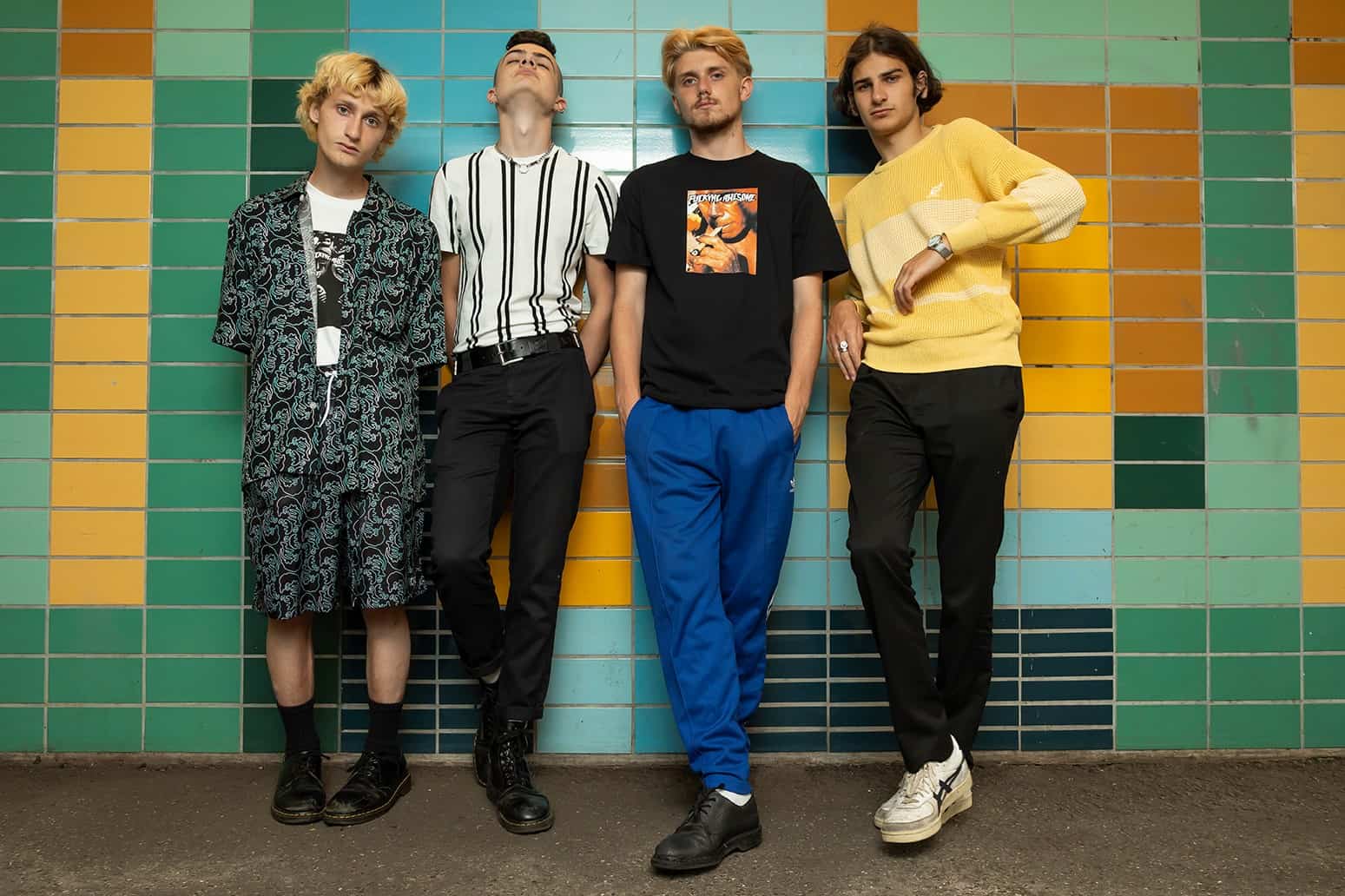 Echoing the likes of Peace and Catfish & the Bottlemen, FLOWVERS' charm comes as much from their tasteful guitar licks and Moretti's fantastically raw, emotive vocals, as it does from the pure amount of indie rock energy they capture on record.
Whether for the seismic power flowing through "Throwaway Generation" or the utter catchiness of "She Don't Talk About It," FLOWVERS have earned their rightful place on our indie rock radar. Experience their full record via the below stream, and peek inside FLOWVERS' Throwaway Generation with Atwood Magazine as the band go track-by-track through the music and lyrics of their debut EP!
Stream: 'Throwaway Generation' – FLOWVERS
:: Inside Throwaway Generation ::
— —
Throwaway Generation 
Stan: I remember showing the guys and the chords and guitar line on garage band. We all agreed it had that punky skater vibe to it so we all aimed for that. I remember Matisse jumping round my garden with these massive baggy trousers saying throw away generation after we played it all together.
She Don't Talk About It
Matisse: "She Don't" was imagined when I was thoroughly disinterested with what was currently going on in a drama rehearsals where I used to attend. It came to me I remember jamming out on stage and playing air guitar exactly how I do now and all my friends were clueless in why i was throwing my body around. I whistled it into my phone and couldn't get the hook out of my head so I knew it was a keeper. When it came around to our next rehearsal it was maybe the second or third time Connor had been drumming for us and the idea of having a drummer was so fresh and really changed the dynamic of the band and how Stan, Henry and I played with eachother now that we had a groove to follow on to. The lyrics had been written prior and I think we're inspired by mainly Kula Shaker and the scratchy funky guitars and lyrical passion that I think resonated with me.
Stan: "She Don't Talk About It" was our first proper experience in a amazing studio with an amazing producer. Big credits to Gethin Pearon the production. We did lots of cool stuff on the track like sampling delay from my guitar for a synth line. Lots of cool stuff like that.
Nosebleed
Matisse: "Nosebleed" was written two years ago and was a real changer in how I was writing songs. Nosebleed (unlike many of our other songs) practically hasn't changed since it's first rehearsal. It was very easy for me to write, being in my first relationship everything felt really serious and intense which was something I was coming to terms with hence why I think Nosebleed has such outgoing lyrics and outlandish phrases, something that I now play around with with newer material when it comes to writing lyrics. Stan's guitar hook has been, for a long time, the idea of a quintessential "FLOWVERS" sound, something we've been chasing ever since. I love this song, it really captures a key moment of a time in my adolescence and where things started to become a lot more serious with the band when our manager started playing a much more serious role. Although not in our set currently, I hope "Nosebleed" is one that we pick back up later on and perhaps is a late boomer, or maybe we'll just keep it for ourselves.
Fresh Air | Long Way Home
Henry: For the two acoustic tracks our inspiration mainly came from wanting a slight re-imagine of two of our oldest tracks. Our fans seem to still love what we released as our first two singles and the idea of doing stripped back versions was something that really sparked some inspiration in us. We had a two day studio session where we got back into the 'early days' Flowvers mindset and even went back into the studio with the first producer we worked with, Sam Carter Brazier. They were loads of fun to make and gave us a chance to spruce up some of our early work.
Stan: We wanted to have something extra on the EP for people who've listened to us from the start. A lot of our older listeners love those songs, so it was kind of a tribute to that. Playing around with the arrangements was super cool and mine (Stan) and Sam Carter's double pedal board in the studio was unreal.
— —
— — — —
? © 2020
Throwaway Generation
an EP by FLOWVERS
---