Vagabon and Courtney Barnett immerse the ears in twangs and emotion on "Reason to Believe," an enchanting cover of Tim Harden's 1965 tune of incredible loneliness.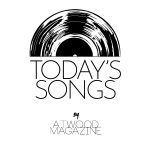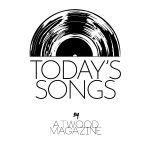 Stream: "Reason to Believe" – Vagabon ft. Courtney Barnett
---
Personally, I think it's extremely hard to pull off a cover well; having to toe that line of a true mimic of the original track, or twist it to fit the genre you (the covering artist) is most known for. So, naturally, when I saw someone was covering a folk classic, a song original composed 56 years ago, a song covered by half a dozen major names like Karen Dalton, The Carpenters, Rod Stewart, Johnny Cash, Neil Diamond, and Cher…naturally, I was curious and skeptical.
Originally written by Tim Harden in 1965, "Reason to Believe" is a tune about incredible loneliness.
The willingness we have as humans to put up and accept awfulness in another simply because we are unable to deal or face a reality of being without that other individual. The sound is much more upbeat: a piano backing a faster strum, higher tone to the vocals, countering the casualness in this new contemporary version. It is, honestly, reminiscent of tabernacle gospel.
If I listened long enough to you
I'd find a way to believe that it's all true
Knowing that you lied straight-faced while I cried
Still I look to find a reason to believe
If I gave you time to change my mind
I'd find a way to leave the past behind
Knowing that you lied straight-faced while I cried
Still I look to find a reason to believe
---
In this modern version, performed by Vagabon, and featuring Courtney Barnett, we exist in the emotion expressed. Taking the structure from the late Karen Dalton, both lyrically and tonally, the song is slow, melancholy, as if we were on the train dashing through the West unsure if we are running away from something horrible, or toward something familiar.
Someone like you makes it hard to live without
Somebody else
Someone like you makes it easy to give
Never thinking of myself
The sounds on the track are these elongated twangs on one guitar, occasionally climbing down the neck, backed behind a soft strum, and a harmony in the ending of each verse by Barnett. It's enchanting. You forget the year is 2021, the problems of the world are blurred, and life is boiled down to a simple decision: do you accept the fate of my current life, or do you move on, know full well the consequences of both.
— —
Stream: "Reason to Believe" – Vagabon ft. Courtney Barnett
— — — —
? © Pooneh Ghana
:: Today's Song(s) ::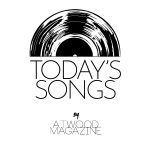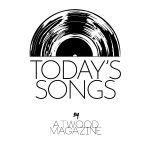 ---