Brimming with warm droplets of sweet folk beauty, New Indiana's debut album 'Darkness Sunshine" offers an escape into dreamy reflections on life.
— —
New Indiana could not have picked a better title for their debut album: Blending contemporary with classical, the intimate with the universal, New Indiana's stirring Darkness Sunshine finds opposites attracting with magnificent grace. Brimming with warm droplets of sweet folk beauty, it's an opportunity to escape into dreamy reflections on yesterday, today, and tomorrow.
Sunshine peeking out
From the horizon
Here we are, holding on
Holding on, holding on
Darkness, valleys
Saturation
Peaks and valleys…
I found clarity,
A little more clarity
And here we are
Holding on…
– "Darkness Sunshine," New Indiana
Atwood Magazine is proud to be premiering New Indiana's debut album Darkness Sunshine, out everywhere August 17, 2018 via Imaginator Records. The duo of cellist Topu Lyo and guitarist Randy Bergida, New Indiana utilize vocal harmonies, folk elements, and contemporary-classical influences to deliver a powerfully unique sound that is theirs, and theirs alone. While there is no real-world locale named New Indiana, Darkness Sunshine succeeds at creating such a state in the mind. Delicate and serene, the record creates a home away from home, where our imaginations can run wild and free.
Though officially introduced to the world just a few years ago, New Indiana is nearly twenty years in the making: Lyo and Bergida met in 1999, while at the University of Arizona in Tucson. Their first band, Skidmore Fountain, brought them across the country to New York. New Indiana was formed in the wake of that band's breakup, and after experimenting with sounds, styles, career paths and more, the duo introduced themselves to the masses in 2013.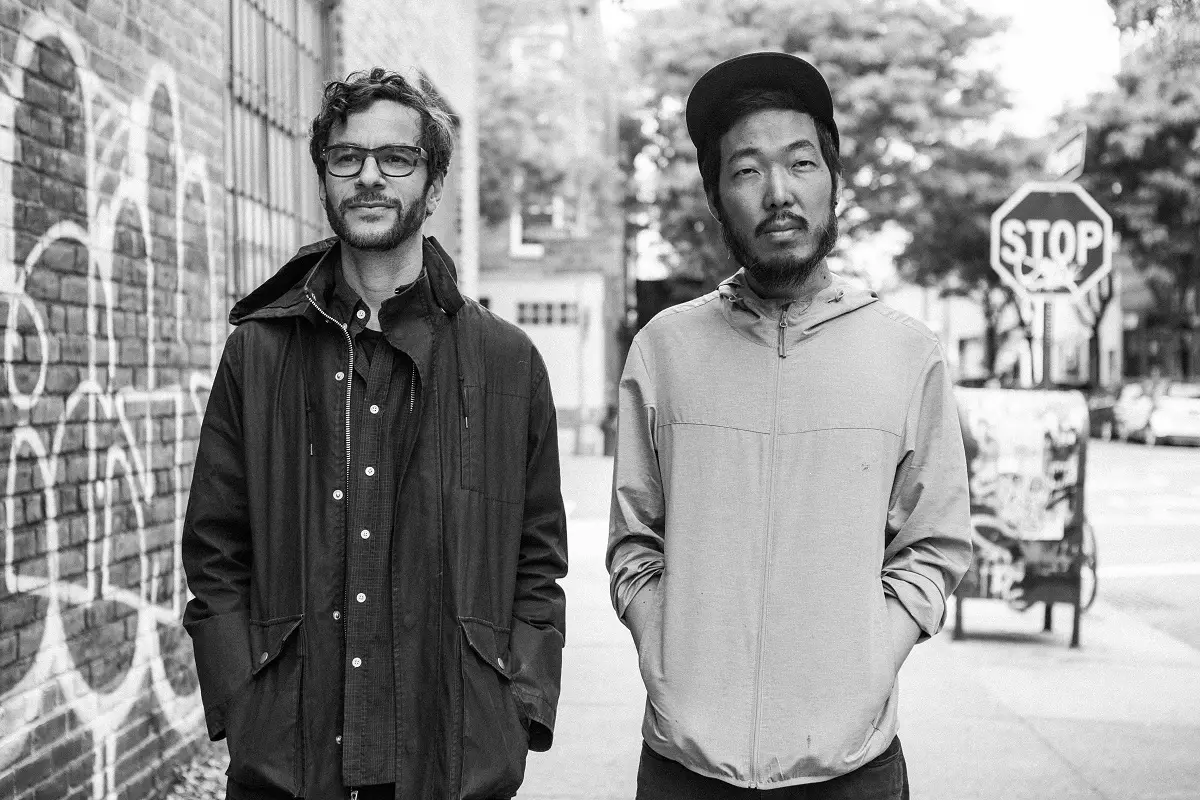 Darkness Sunshine is unique for several reasons: The album finds two souls blending together two decades' worth of friendship and stories. The record also exemplifies the duo's superb musicality, finding them play off each other's instruments and vocal melodies with pristine precision. Lastly – and largely due to the fact that it was recorded in a Brooklyn basement apartment late at night, and the duo had to play quietly so as not to disturb their neighbors – Darkness Sunshine radiates a hushed, mellow warmth. In lieu of relying on dynamics, New Indiana employ rich vocal harmonies and soft, subtle instrumentations to evoke a breathtaking range of emotion.
Much like a twenty-year friendship, Darkness Sunshine contains a little bit of everything: Topically-conscious "Media" opens the album with conversational thoughts on the news and those who deliver it, introducing New Indiana's shiver-inducing vocals and their unique song structures in the process.
Should we talk about ISIS
Should we talk about race
Should we talk about drugs
War on drugs
We could talk about media
Media has so much power
What do you think of media
I think the more I pay attention to it
The more I understand
Whatever it tells me
Is what I'm going to think
There could be so many other things
Happening in the world
That I have no idea about
Unless media tells me so
Yeah it's like the window
Of what you know
It's so selective
So preselected for you
From "Media," New Indiana go on to enrich our ears with a smattering of personal tales – highlights, if you will, of their life and times. Some songs offer lessons learned, whilst others impart heavy feelings and dwell in moments long gone. Upon finishing the record, one is left to reflect in one's own daydream, lost in thoughts and feelings that span multiple lives and lifetimes.
Born and bred in the United States, New Indiana are definitively American in their pioneering style and trailblazer approach. The duo's lush ambiance and colorful creativity are fully realized throughout Darkness Sunshine, an album that glows with its own inner light. Experience the full record via our exclusive stream, and peek inside New Indiana's Darkness Sunshine with Atwood Magazine as the band provide their personal take on the music and lyrics of their debut album! Darkness Sunshine is out everywhere this Friday, August 17, 2018 via Imaginator Records.
Listen: 'Darkness Sunshine' – New Indiana
:: Inside Darkness Sunshine ::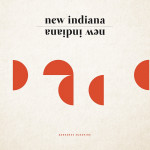 — —
Media
This song was our first song written together for this project. we were still trying to figure out how to write lyrics together and went through recordings of conversation and literally transcribed much of the song.
The Three
This song is about topu's next door neighbor and stylist who seemingly had a perfect life until he relapsed back on drugs. the haircuts studio regressed from his apt, to his new apt with a bunch of roommates (after his wife left him), to finally a cut in a parking lot when he was homeless.
Palindrome
This story is fantastical in nature and pieced together through different people existing both in real life and in books that we both have had experiences with.
Thelma
Simply about the nature of people leaving (which happens quite often in NYC) or changing paths on what appears to be a whim, but likely it goes deeper than that, leaving others in disappointment, confusion, etc.
Reunion
"Reunion" is an autobiographical song about our conjoined lives beginning in Tucson, AZ when we met to Portland, OR and to the current in Brooklyn, NY.
Adam
He is a figure we met at the beginning of our journey in Tucson, AZ. he has always been around and also lurks in the shadows.
Deep in a Haze
Afternoons drifting, late night rehearsing until you are almost sleeping.
Irish Jig
A folk tune setting based on our lineage and identity.
Merida
We were at a wedding and a strange individual approached randy. For the entire wedding this ominous figure kept appearing and causing us strange encounters that in the end almost erupted, but we were able to tame the heat.
Darkness Sunshine
This song conveys the conjoined journey we have been through as friends and music partners. we have had big dreams together all but dashed and had to begin anew.
The Sun Sets in the West
This is like a postcard of a journey we had revisiting Arizona after 16 years. A chance meeting with bernie sanders, and really appreciating the landscapes.
Beginning of Summer
The world was changing with Brexit. it was the beginning of a whole new world and we happened to be writing this song the day before it was finalized.
Montana Days
We wrote this song in an isolated cabin in the mountains of montana. everyone warned us of the grizzly's and armed us with bear spray and bells.
— —
— — — —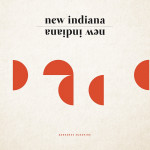 ? © Patrick Miller
:: Stream New Indiana ::