UK artist-to-watch Asylums dive into their triumphant and hopeful fourth LP 'Signs of Life,' a Britpop-infused indie rock record of raw energy and intimate emotion that roars with a fiery, feverish passion.
for fans of Peace, Blur, Catfish And The Bottlemen
Stream: "Instant Coffee" – Asylums
---
At the beginning we wanted to make an uplifting sounding record. I think we did that, but now that it's finished it's a bit of a dichotomy, because even though it's uplifting, it's also incredibly melancholic and vulnerable.
Scouring the music world for signs of life? Asylums' new LP may be just the thing you're looking for.
A record of raw energy and intimate emotion wrought with a cinematic scope, Signs of Life roars with a fiery, feverish passion: Born of trauma, defiance, and hope, the UK band's fourth full length album aches with the intensity of modern living as the band reckon with disruptors, detractors, and the visceral depths of human emotion.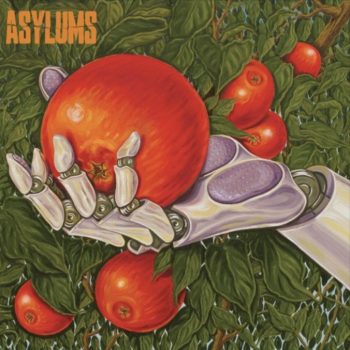 There's a hole that's inside
A black cloud in my blue sky thinking
I lay awake but never speak of it, no
Waking up to routine
In wastelands where we just earn a living
This quiet thought will percolate for years in me now
I sit and drink my instant coffee
While the world is in despair
All around me faces start to frown
As our freedom turns to fear
I sit and drink my instant coffee
Try to work out why I'm here
All around me people start
to drown in a reservoir of tears
– "Instant Coffee," Asylums
Released October 28 via the band's own Cool Thing Records, Signs of Life is a resounding triumph of a rock record. Hailing from Southend-on-Sea, Asylums have been dishing out charming and churning pop-infused rock songs for the better part of the past eight years. The four-piece of Luke Branch (Vocals / Guitar), Jazz Miell (Guitar), Michael "Mike" Webster (Bass), and Henry Tyler (Drums) formed in 2014 and have self-described as "art rock and agitpop" ever since.
Focused as much on soaring melodies and searing beats as they are on thought-provoking lyrics and high-energy, dynamic performances, the band have quickly built an impressive catalog, releasing a new LP every two years since their start: 2016's Killer Brain Waves was followed by 2018's Alien Human Emotions and 2020's Genetic Cabaret. This fall's Signs of Life continues the biannual trend, with pre-release singles "Crypto Klepto," "Scatterbrain," "Understand the Psychology," and "Instant Coffee" finding Asylums at the top of their game, working with producer Dave Eringa (Manic Street Preachers, The Who) to create what may very well be their tightest and tastiest LP to date.
As the band explain, Signs of Life is quite while in the making: Its songs were written during the height of the COVID-19 pandemic back in 2020.
"Signs of Life was a labour of love that started at the beginning of lockdown, I set myself the task of writing a song a day and 6 months later I had about three records' worth of material," Luke Branch tells Atwood Magazine. "When it was OK to meet up Jazz our guitarist came over to mine once a week and started telling me which ones he liked and we jammed on them for a while and found musical compliments to add to the basic songs. Then we went back into lockdown, at that point I made complete demos on my little 8-track which had drums, bass and rhythm guitars on them (these are available on the tape cassette version of the album), I'd just whistle the vocal melody while making those recordings. As I finished them I'd email them to Jazz and he'd spend a few days layering up lead guitar and other textures. Finally, I did guide some vocals and sent to our drummer Henry and bassist Michael, and they customised the bass and drum parts at home and Henry wrote strings for four songs."
"Eventually we relocated to the legendary Rockfield Studios in Wales (where Queen made 'Bohemian Rhapsody') and recorded all the music in a week after about 4 or 5 rehearsals and added a string quartet. In the months that followed I finally wrote the words and added the lead vocals at a little studio my mate Rees runs in Southend called SS2. The whole thing was a logistical miracle and an intense creative outpouring."
He adds, "Musically speaking we tried to broaden the edges slightly on this album, quite frankly we didn't know if we would ever get to play it live so exploring the studio felt apt. We brought in strings, piano, organ and other sounds but still tried to stay true to our artistic values. I personally like to think of this album as our Rubber Soul (The Beatles) or maybe even our 'Out of Time' (R.E.M.). We just love making music as friends and exploring, I love songwriting at home and the associated lyricism. We all love collaborating on the visual presentation of our music too – all I can say is we squeezed all the passion we had into these 12 songs and tried to create an elseworld around the music visually that takes you somewhere new."
---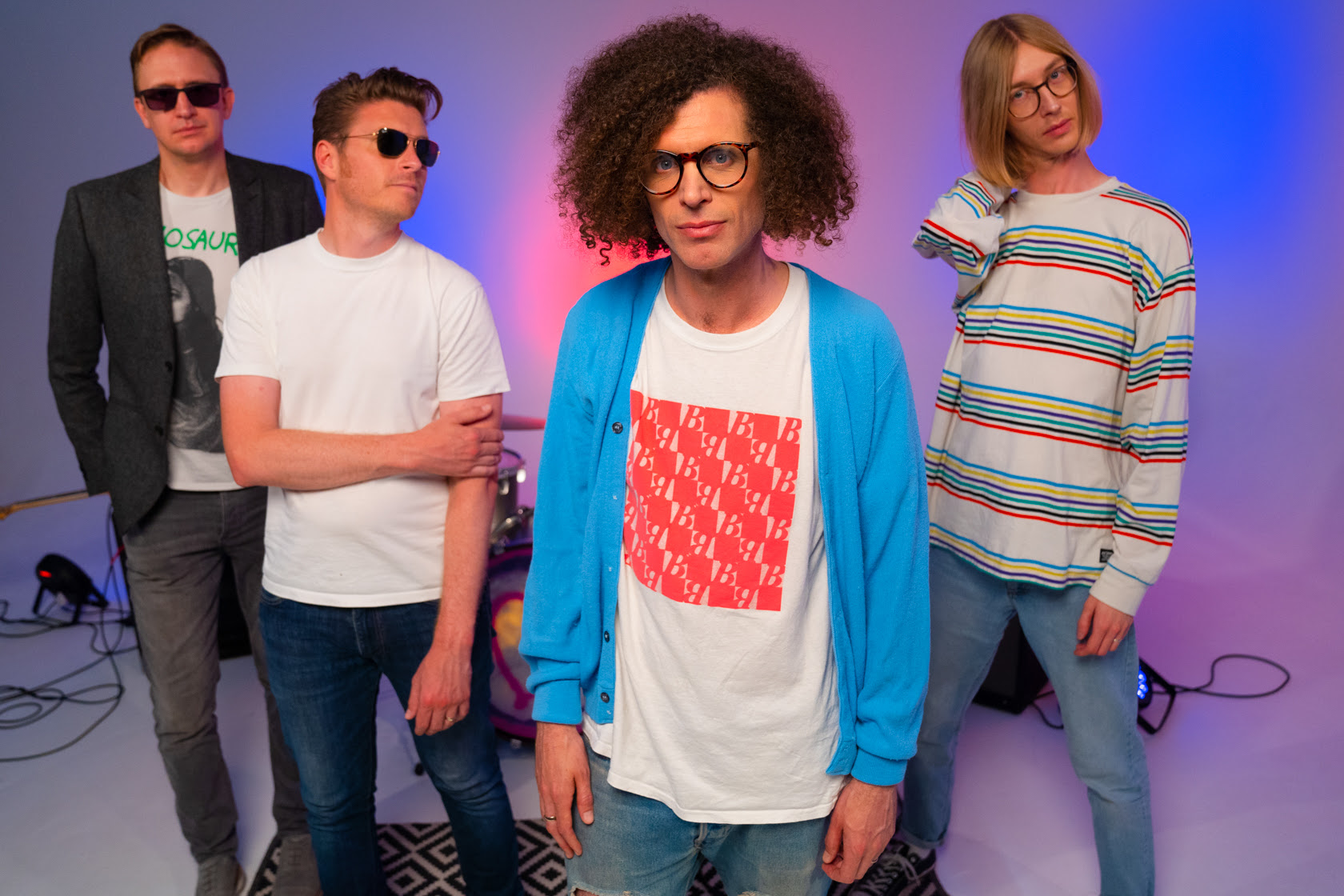 Producer Dave Eringa recalls the band's week in the studio as an intense explosion of creativity. "When Luke said he wanted to do an album at Rockfield in 8 days, all played live and to integrate big strings into their sound, it sounded so ridiculous I thought, let's do this!" he smiles. "Only a band that can really play can do this kind of recording. No clicks, no tricks – all live off the floor, a few judicious overdubs, some amazing string arrangements from musical polymath Henry & a bizarre interruption from Countryfile – it was a pretty intense week and I couldn't be prouder of them for what they achieved! They've really taken themselves to the next level!"
The album's title harkens back those times not too long ago when one might step outside and feel the eerie calm of a deserted environment – but Branch says the phrase Signs of Life goes far, far beyond the literal interpretation, speaking to his own visceral experiences and more. "When I am very depressed, I withdraw," he explains. "When my moods start to improve, I begin to see little flickers of hope all around me… then that develops. I think that cycle is the DNA of Signs of Life."
Memorable moments abound throughout Signs of Life, starting with the album's rip-roaring opener "Scatterbrain" and its firebrand mix of searing guitars and soaring vocals. "You might not compliment the state of our lament, so, feel that pain once more," Branch sings at the jump. "I feel so unsure inside my scatterbrain, scatterbrain." Immediately, Asylums set the tone for all that's to come on a dynamic and exhilarating rush of sonic euphoria.
Sleeping through a fever
You know I've got no reason to fight you or flight you
Stealing what I'm feeling with no time left for healing
Deny who's inside you
A dangerous situation without a mitigation
As time walks beside you
Now it's all you've got to show
---
Further highlights include "Understanding the Psychology" and "Crypto Klepto" – each of which is as catchy as it is cathartic, and ready to be shouted out loud – as well as the hard-hitting "If You Can't Join Them Beat Them" and the melodically rich, lyrically thought-provoking "Nursery Rhymes Against Humanity."
All of these songs are sure to find favor amongst the band's listeners, but the album's final single is without a doubt Asylums' standout stroke of musical genius. An earnest rush of radiant power pop, the spirited "Instant Coffee" channels existential worries and woes into something of an anthemic rallying cry for the weary. At once universal and personal, Branch's lyrics find him dwelling in a place of despair and melancholia ("There's a hole that's inside, a black cloud in my blue sky thinking"), processing and internalizing these visceral emotions in the most ordinary of routines ("I sit and drink my instant coffee, while the world is in despair. All around me faces start to frown as our freedom turns to fear.")
The storm overhead is the storm within, and while this may on the surface sound quite doom and gloom, in practice Asylums create a vessel through which their audience can feel cathartic relief, emotional release, and a deeper sense of connection to the band on a basic human level. By openly and freely sharing a bit of their own traumas, Asylums create a safe space for us to reflect on the same; and in doing so, we all regain a little more control over our lives. Catchy and comforting, "Instant Coffee" isn't a happy song, but it feels undeniably good; it's a cathartic anthem for the broken and bitter, and a career-defining hit in the making.
---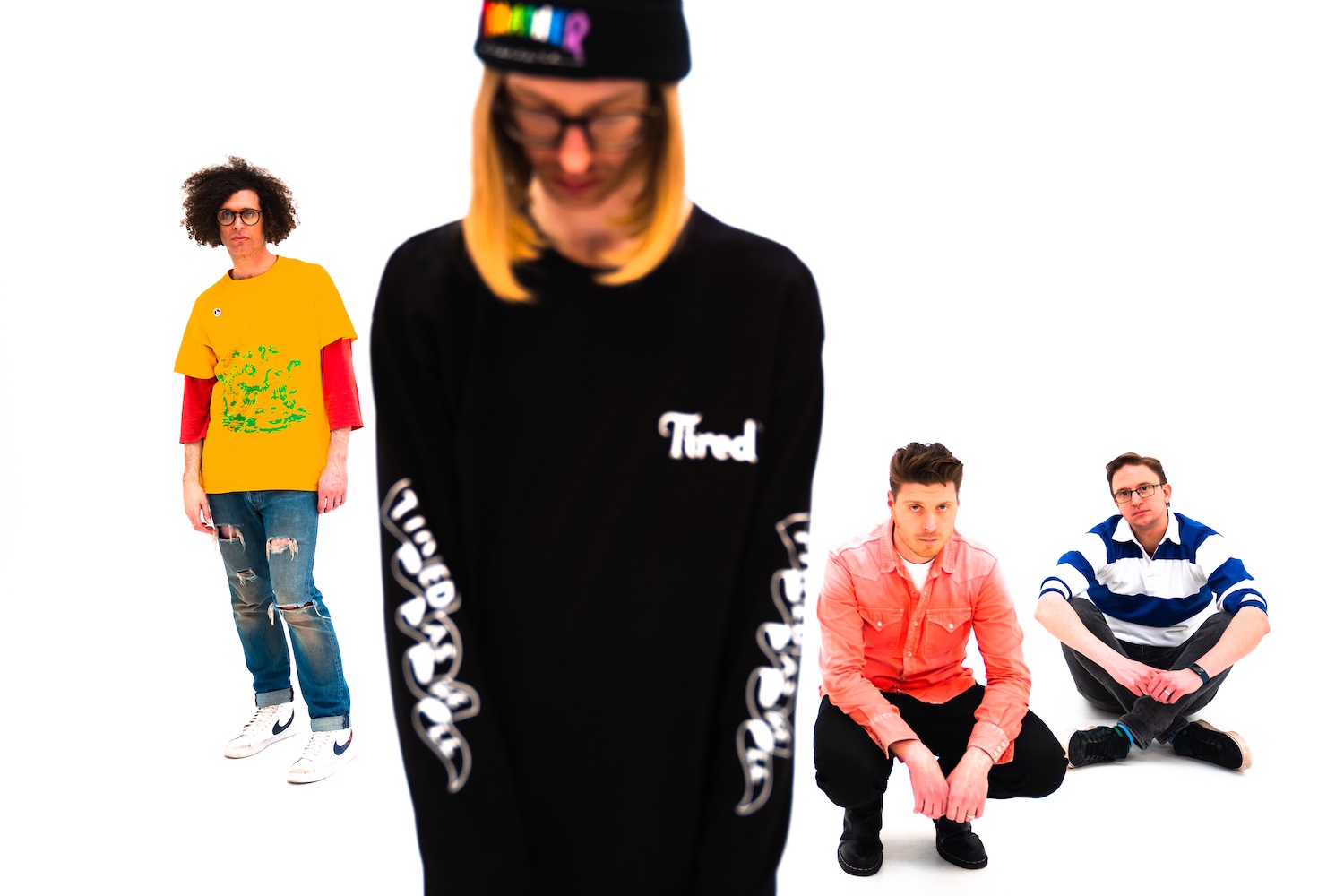 For Branch, choosing favorites is a fool's errand. "I try to not listen to our records to much after we make them," the frontman admits. "They are made for others to enjoy or ignore. We just focus on the future. I was certainly proud of 'Erase The Edges' when we completed it though," he adds, referencing the album's brooding, heartfelt, and hopeful sixth track – one that closes with a crescendo of sweet violins and the line, "Don't take me seriously, oh no, let the edges melt away, here is for today, it's the future that we share beyond our picture frame."
Branch also notes three of his favorite lyrics: 
"Instant Coffee" "Optimised to collect, binge watch until our eyes glaze over"
"Say Goodbye Before You Die": "Now every memory is revolving on a carousel as testosterone leaks into another sick day in hell"
"Erase The Edges" "Heal us for today, it's the future that we shape"
As far as listeners' takeaways are concerned, Branch and the band don't hope for anything specific, but perhaps just a feeling: "The feeling that we all struggle at times but if we have empathy and love in our hearts we can heal."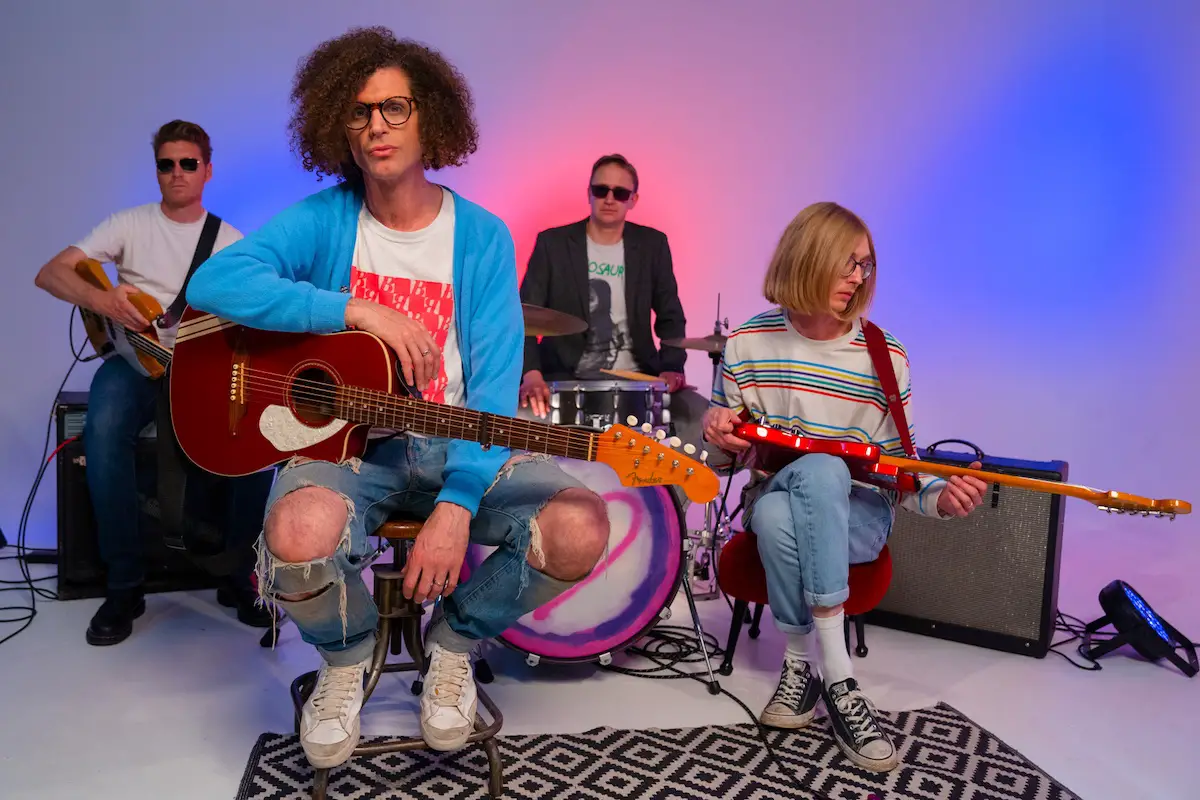 Ultimately, Signs of Life isn't a revival; it's a resurgence.
Asylums have delivered a high-energy, sonically and emotionally charged experience that listeners of all ages can enjoy – whether or not you too are reeling through a series of existential crises and future-facing uncertainties. Life is full of disruptors and detractors, but we can persevere through the chaos and madness of our modern age – and now we have a soundtrack to that staying power: True to their name, Asylums are both an inspiration and a refuge.
Experience the full record via our below stream, and peek inside Asylums' Signs of Life with Atwood Magazine as the band goes track-by-track through their debut album!
— —
Stream: 'Signs of Life' – Asylums
:: Inside Signs of Life ::
— —
Scatterbrain
Dr Feelgood meets The Jesus & Mary Chain. This song was always intended as the opening track to the album, immediate and full of momentum we wanted to evoke the feeling of when all the disparate areas of your life are thrown under one roof and start treading on each others toes.
Understand The Psychology
The Replacements meets Teenage Fanclub. A song about being an empath, about feeling everything your loved ones are feeling as if they are happening to you.
Instant Coffee
Leonard Cohen meets The Cardigans. A personal song of quiet reflection during the most difficult of times, loneliness and isolation are the main themes.
Signs of Life
McAlmont & Butler meets Manic Street Preachers
Crypto Klepto
Bad Brains meets Public Image Limited. Observing the web2 and web 3 paradigm shift from multiple perspectives in a kind of Philip K Dick meets Dischord Records way.
Erase The Edges
John Lennon meets Al Green
If You Can't Join Them Beat Them
The Cramps meets Wire
Say Goodbye Before You Die
Beck meets Link Ray
Nursery Rhymes Against Humanity
Electric Light Orchestra meets Hawkwind
Everybody Has A Space To Fill
Frank Sinatra meets Nirvana
Spat Out The Other Side
Donna Summer meets Gang of Four
The Mirror
Bruce Springsteen meets Prince
— —
Stream: 'Signs of Life' – Asylums
— — — —
? © Alistair Underwood
:: Stream Asylums ::
---