As the title implies, Beyoncé is back and reborn: 'Renaissance' evokes many of the best traits she's displayed at various past points in the career, with consistently satisfying results.
Stream: 'Renaissance' – Beyoncé
---
It's been six whole years since Beyoncé last released her own studio LP, but it can be pretty easy to overlook that simple fact. From Black is King, to The Lion King soundtrack, to the Homecoming live album, to a joint record and tour with husband Jay-Z, and even more projects besides all of that, the Bey Hive has been steadily buzzing throughout the lengthy interim since 2016's Lemonade.
But all the same, it definitely doesn't hurt to put out some new solo material from time to time — even for the singer whose long-term legacy is arguably cemented more firmly than that of any other 21st century artist. From that standpoint, Renaissance (released July 29, 2022 via Parkwood Entertainment / Columbia Records) deserves to be welcomed with open arms by fans far and wide — even more so, given the fact that this really is some damn good music.
As elaborated above, Mrs. Carter-Knowles is one of the hardest-working individuals in the music industry. But all the same, she embodies the "work hard, party hard" attitude as well as anybody, and also generously invites the rest of the Bey Hive in for the party. "I'm in the mood to f#$% somethin' up," she declares early on with "Cuff It." "We gettin' f#$%ed up tonight. We gon' f#$% up the night." As was remarked long ago of her character in Dreamgirls, it can be rather unsettling to see that "America's sweetheart" has something of a potty mouth. But hey, at this point in her career, she's definitely got her prerogatives, right?!
The fiesta keeps raging hard throughout the rest of Renaissance — and at this party, it's clear that it's especially the ladies who are the invitées d'honneur. Nobody would realistically expect Beyoncé — the author of "Single Ladies," "Formation," "Run the World (Girls)" and many more — to create a record without a few doses of female empowerment.
This time around, two of the songs that best embody that theme are easy to identify as such, since they have the word "girl" in their title: "I'm That Girl" celebrates living the life in which "from the top of the morning, I shine right through the blinds," while "Church Girl" commands the title demographic to "pop [and] drop it like a thottie" and to start "actin' loose [and] naughty."
Also worthy of note is "Move," featuring Grace Jones and Tems, who respectively hail from Jamaica and Nigeria. This international collaboration makes it clear that, no matter where on the globe the Queen Bee may be headed, she'll always have her girls by her side, "and we all need space. When the Queen comes though, part like the Red Sea. Move out the way."
---
These are some early signs that Renaissance represents Beyoncé at her most assertive, but there are plenty more.
The wildly successful lead single, "Break My Soul," showcased the singer taking full control of her own destiny. "I'm takin' my new salvation and I'ma build my own foundation" she sings — lyrics, it has been observed, that are especially relatable these days, given how much career reshuffling has taken place as the world continues to reestablish its footing post-pandemic.
Now, I just fell in love
And I just quit my job
I'm gonna find new drive
Damn, they work me so damn hard
Work by nine, then off past five
And they work my nerves
That's why I cannot sleep at night
I'm lookin' for motivation
I'm lookin' for a new foundation, yeah
And I'm on that new vibration
I'm buildin' my own foundation, yeah
Hold up, oh, baby, baby
---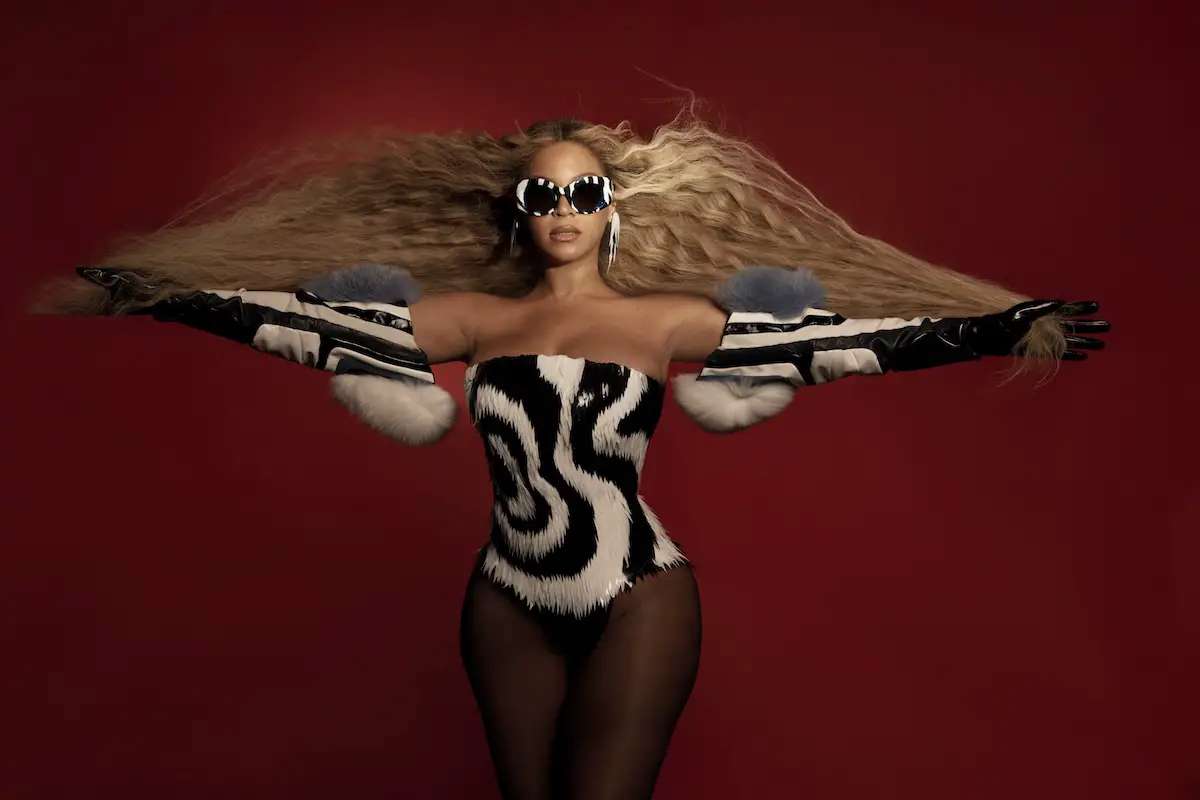 Outside of "Break My Soul," Beyoncé continues to stake her claim to the throne, albeit in a less radio-friendly manner. These come in the form of a few sharp punchlines — "It should cost a billion to look this good" and "Category: Bad Bitch; I'm the bar" among them — and occasionally are fleshed out into full-length songs. "America Has A Problem," for instance, describes her seductive female powers as being on par with those of cocaine. It's not a concept that hitherto's been unexplored in modern music, but the track is still buoyed by some powerful vocals and monumental production, courtesy of The-Dream and Mike Dean.
Heard you got that D for me
Pray your love is deep for me
I'ma make you go weak for me
Make you wait a whole week for me (for me)
I see you watchin' (fiendin')
I know you want it (schemin')
I know you need it (drug lord)
You want it on you? (Don't I know)
You need love, I need some too
Do you want this, like it wants you?
Know that booty gon' do what it want to
Can't hit it one time, multiple
I know you see these racks, racks, racks on me
Now come and get high
Twenty-forty-eighty out the trap
Hit it with the rap, put it on the map
Then we right back (back, back, back)
Call me when you wanna get high-igh-igh-igh
Tony Montana with the racks
Ivy P on my bag, double G's on my dash
I'm bad, I'm bad…
Those last two points are among Renaissance's most consistent strengths. Beyoncé's singing is stronger than ever, and the musical landscape is a whirlwind tour through the African diaspora — everything from funk and R&B to gqom and Afrobeats are all fluildly channeled here.
Queen Bee also tips her crown to several Black Music Queens of yore, including a Lauryn Hill-style "oooh la la la" chant and interpolating Donna Summer's "I Feel Fine" on the disco-drenched "Summer Renaissance." Renaissance is indeed a rebirth for Beyoncé in many respects, but she also remains cognizant of past chapters of both her own career and the music industry at large; that proves to be a critical element of this album's considerable success.
'Renaissance' is indeed a rebirth for Beyoncé in many respects, but she also remains cognizant of past chapters of both her own career and the music industry at large.
In the near future, we'll likely see the next two entries in the Renaissance trilogy, and we'll also get to mark the 20th anniversary of Beyoncé's debut album, Dangerously in Love.
But before moving onto all of that, let's celebrate the singer in the present: Nearly a quarter century into her career, and she's possibly just released her strongest record to date. "History in the making, so crazy right now," indeed.
— —
Stream: "AMERICA HAS A PROBLEM" – Beyoncé
— — — —
? © Carlijn Jacobs
:: Stream Beyoncé ::
---