deem spencer found clarity in the chaos on his soul-stirring coming-of-age album 'adultSW!M,' an achingly intimate and unapologetically unfiltered collection of celebrations, reflections, and inner reckonings.
Stream: "To have it all" – deem spencer
---
Sat out by the water, pulled my heart out and you left. I was alive, passed the test, took a rest. Turned to find out that somebody wasn't really who they said…
The name of the game is vulnerability – and on his third album, deem spencer is an open book.
Life is long and humans are complex; we're all trying to make sense of who we are, who we've been, and who we're becoming. Why are we here; what is our purpose? What do things like "love," "family," and "success" mean to us – where do they fit in our worlds, and in our narratives? The answers are neither simple nor obvious, but there's something about witnessing another's self-discovery in real time that inspires us to dive deeper into ourselves. Queens' deem spencer found his own clarity in the chaos on the soul-stirring adultSW!M, an achingly intimate and unapologetically unfiltered collection of celebrations, reflections, and inner reckonings.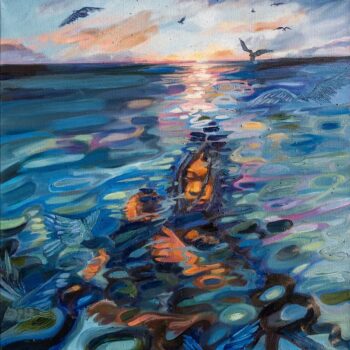 I ain't even met my goal, I ain't even get back home
I ain't ever get back here, where the f*** I started
Remind me to get back going, might need to get that gun
I need to keep my head off that f***ing ground
I heard that it grows higher that it goes
I'll have her know that I'm up and outta
Might need to let y'all go, I need to get that dough
I need to get my share of that f***in' dollar
Released March 3, 2023 via Brooklyn indie drink sum wtr, adultSW!M is a project built on the pillars of passion, connection, introspection, and collaboration.
The third album from South Jamaica, Queens-raised rapper, songwriter, and producer deem spencer is an immersive, unassuming twelve-track journey through the artist's past and present, bringing together hopes and dreams, moments of happiness and moments of heartache, and more as spencer spills his soul for all to see, hear, and most importantly, feel.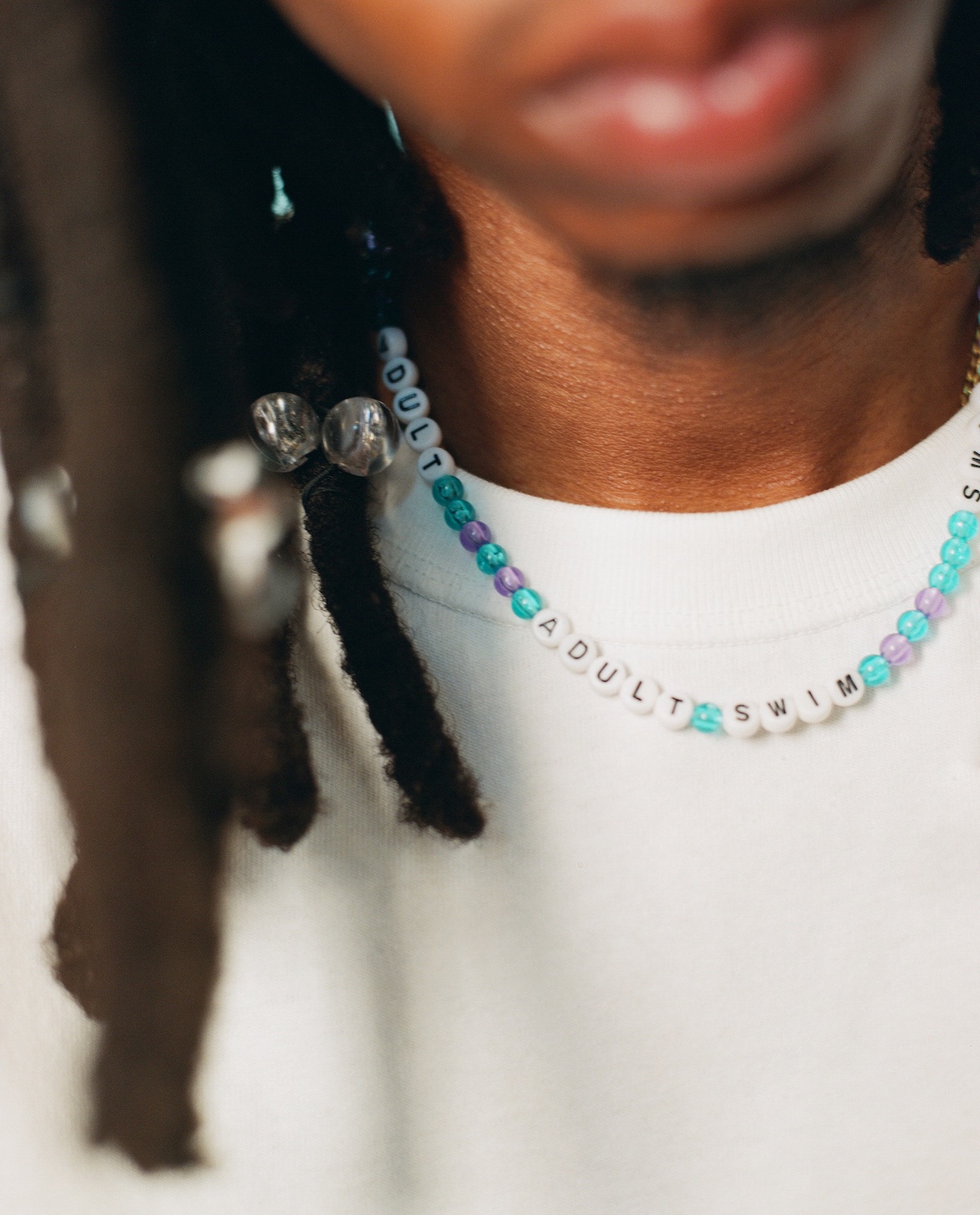 "With adultSW!M, I challenged myself musically and lyrically to create a refreshing piece on adulthood," spencer tells Atwood Magazine.
"Being an artist has allowed me, in a sense, to take my time growing up. Artistic process allows me to take as much time as I need thinking and processing life and releasing. The validation I feel from having an attentive audience encourages me to be more and more vulnerable with each release. On my last project I reached into my childhood for inspiration and my stories were received warmly."
"On this album I felt enabled to be vulnerable about this compounded feeling of uncertainty brought on by having to grow up and live through unprecedented times. I contemplated long about the life and legacy I'm building and the future of the world, ultimately accepting that it's all at the mercy of fate. The album art by Beatriz Whitehill symbolizes that very poetically."
"Going into the project, I was very inspired to tell a story drawn from my experiences in love and in life," he adds. "As it developed, I decided the true focus of the project is deem discovering what he truly wants for himself. I believe it's a refreshing listen and an introduction to an artist with many flavors and so much more to say. It provides context into who I am."
I will die upon our hill
I was climbing for hours still
Hardly saw the top, I was there
Falling slowly, roll downhill
---
Both musically and lyrically, adultSW!M is tender, candid, and beautifully raw.
spencer describes the record as being "submerged in water."
"Coincidentally, throughout the process of making the album, water was the main visual theme," he explains. "I'm fascinated with traveling via water and also being submerged. I also knew this felt like an adulthood, coming of age project. When my engineer Matt Cody, suggested adultSW!M be the title, it made so much sense."
Highlights abound on the adventure from the moody, brooding "yon" to the sweet, sun-kissed, and smile-inducing "sun singing outro" (featuring Eliza Moon). From the stunningly emotive, heart-on-sleeve "I will die on your hill" (featuring Orion Sun) and the biographical "Baby boy" (which tells the story of spencer's uncle), to the dreamy, driven "27" and the propulsive "To have it all," adultSW!M claims no single genre, nor does it stick to any one space in time. The beauty of spencer's diaristic writing is that it's all a part of his life story; he himself is the binding factor bringing these disparate thoughts and feelings, anecdotes and lessons together.
"I really love 'yon,' 'I will die on your hill,' 'Baby boy,' and 'Deli man,'" spencer says on the topic of his own favorites. "I produced those." His favorite lyric is a line from the track, "the kids are listening":
"I done worked hard,
it's much harder not working.
Everyone that is not God is not perfect."
---
adultSW!M is undeniably a coming-of-age record for deem spencer, the beauty being that it highlights the magic of life's in-betweens: That ephemeral space between where you were, and where you are now. It's about living consciously and being present in your world – and, to an extent, knowing that you never have to go it alone. We all have our own communities, and part of this record's success lies in how spencer works with his own, pulling in everyone from the aforementioned Orion Sun and Eliza Moon to DaVionne, KEYAH/BLU, MAVI and DRAM to bring their own artistry and insights to his own art.
In the ebb and flow of life, adultSW!M is more than a buoy: It's a beacon of self-discovery, survival, and perseverance.
"I hope listeners love it and look forward to more music from me," spencer shares. "I'm excited to expand the world I'm building."
Experience the full record via our below stream, and peek inside deem spencer's adultSW!M with Atwood Magazine as he take us track-by-track through the music and lyrics of his latest album!
— —
Stream: 'adultSW!M' – deem spencer
:: Inside adultSW!M ::
— —
yon
This beat use to make me tear up. When I made it, I knew it would be the intro and I wanted to rap my ass off about how far I've come.
I will die on your hill
That's a powerful statement which I truly felt at the time. I had the title before the song and when I produced it, I imagined dancing forever with my lover.
Baby boy
On baby boy I wanted to provide insight into my family dynamic. My immediate family is full of women so I was inspired to tell the story of the last man raised in my family before me.
come down
A sweet song about not wanting to give up on love, regardless how difficult the love is. I wrote it with Eliza Moon. KEYAH/BLU came in an amazing verse. This is one of my favorites.
how far we've come
how far we've come is one of the songs where I'm really rapping — about my ambitions and the progress I've made. I really value strong raps. MAVI brings an amazing verse to the song. Eliza Moon wrote the beautiful hook.
adventures in wonderland
The original adventures in wonderland was a romantic, very personal song with the same title. I was a completely different song. It had a sample that would've been tough to clear and my understanding of the album had completely changed, so I ended up making a new song on the last day. I love the original.
To have it all
One of my favorites on the album, 'To have it all' is about me contemplating why I make music and what fame means to me. I think it's important for artists to consider what they're in it for.
ungrateful you
I made this song in 2020. On my part, I'm admitting that I've taken someone's love for granted. On DRAM's verse he's singing to his lady about being taken for granted. DRAM's one of my favorites, I love the song.
the kids are listening
Going into the project, I wanted to make a song dedicated to the kids who love music and want to live. My friend Spenser recorded his nieces singing for the hook. It was a fun song to make.
27
"27" is about me wanting to live. The worries of the day weigh on me but I know I want to live. DaVionne sings a beautiful verse and brings it together so perfectly.
Deli man
Deli man is a self defense, wish a n**** would anthem. It's one of the songs I produced. I loved it immediately.
sun singing
Sun singing brings everything all together. I love when people tell me they love "sun singing." I wanted a cute record to end the album. I imagine myself biking down Guy R Brewer boulevard with my headphones on, all the way to the Ave.
— —
— — — —
 © Ramshah Kanwal
:: Stream deem spencer ::
---