Lily Mastrodimos returns with a full band and a whole lot of feelings on Long Neck's brand new album, 'Will This Do?'
— —
Long Neck has been the stage moniker for New Jersey native Lily Mastrodimos since 2014, but with new album Will This Do?, (January 2018 via Tiny Engines) she brings along a full fledged rock band for the ride. Powerhouse guitar backings compliment her soulful voice in this album where easy listening meets folk-punk.
Listen: Will This Do? – Long Neck
---
The album deals with loss, heartbreak, and femininity in a complex and extremely personalized manner. Mastrodimos is less interested in performative gender roles and more concerned with speaking her truth. Will This Do? celebrates the ugly sides of humanity–the rough patches, the breakups, the loss of loved ones, in an effort to portray women in a different, more truthful way.
"When you bury me, don't put lillies in my fist, put a beer bottle there 'cuz that's how I lived," bellows Mastrodimos in "Lichen." Women, like all humans, are flawed. They drink, they smoke, they party. They can be dirty and raunchy. They can love sex, they can hate sex. Women are often portrayed as fetishized versions of what men want or expect them to be and Mastrodimos is making a statement that women can be complex human beings with multifaceted interests and talents. Just because they aren't clean-cut or dainty, doesn't mean they don't hold value or are unworthy of admiration. Life is about celebrating the person you are, not the person the world wants you to be.
"Mine/Yours," the upbeat opener, chronicles Mastrodimos' days on the road with her previous band Jawbreaker Reunion. The song examines the push and pull of wanting to do something for yourself and the responsibility you have towards your loved ones. "I wanna say this simply, I wanna make it pure, I wanna be mine, and I wanna be yours." The longing for her hometown in New Jersey is a common theme throughout the album, shining through in tracks, "Mine/Yours", "Elizabeth", and "Love Letters." It's easy for us to forget that our favorite performers are also people with lives and loved ones at home. This song is a gentle reminder that support for an artist goes beyond seeing shows and buying merch. It's also about acknowledging and respecting that artists are humans who occasionally need breaks from touring and performing.
The tender ballad, "Matriarch" is based upon the final conversations Mastrodimos had with her grandmother before her passing. "You summoned flowers from the ground, said don't let the bastards get you down", she sings softly as her voice oozes with sorrow. The love and admiration Mastrodimos has for this woman seeps sweetly from the track.
You ask me why I didn't write a ballad yet,
I wish I could have answered you right then,
You asked me why I didn't write a ballad yet,
Will this do?
Mastrodimos grasps for closure as this last line lingers into the next track. She has a way of not only capturing complex emotions, but letting the silences speak for themselves. The grief for the ones she's lost and the yearning to recapture a sense of familiarity hang over the listener like a storm cloud and the finality of life is felt more heavily than ever.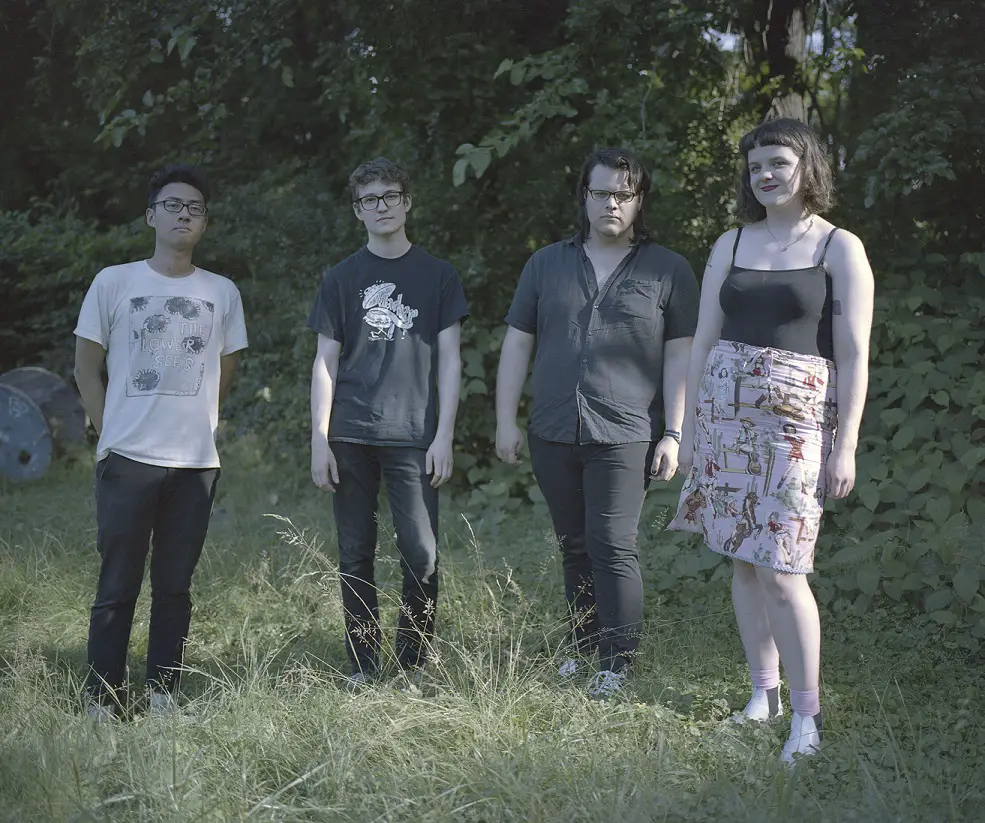 Mastrodimos' exploration of loss and longing has its tender release as the album concludes with "10,000 Year Old Woman," a song about finding the light in the dark.
You took my heart for the bleeding,
But it has been several seasons,
I'm not the 10,000 year old woman
Mastrodimos' voice drifts over simple guitar chords as the narrator comes to terms with the person she was, and examines the woman she has become. Her words remind us that there is strength in healing and that the heartbroken person you are today is not the same person that will exist tomorrow.
Long Neck's portrayal of existing in the presence of loss is delicate, yet precise. Mastrodimos ability to weave her experiences into universal themes is a testament to her impeccable songwriting skills. Listening to her soulful voice is like snack food for the ears and the passion behind her work shimmers in every line.
— —
— — — —
photo © Lucie Murphy
:: Stream Long Neck ::