Identified by their soft yet memorable melodies and throwback psychedelic '60s surf rock sound, Australian stoner pop band Babe Rainbow are back with new single, "Super Ego."

Stream: "Super Ego" – Babe Rainbow
---
The epicenter of Australia's hippie culture, Byron Bay, Australia – which boasts world-class point surfing breaks, exquisite street art and the Great Barrier Reef, of course – is also the birthplace of one of the most eclectic, counter-culture groovy musical groups, Babe Rainbow.
However, music wasn't always the main focus for these four gentlemen. Originally macadamia nut farmers, the group maintains a keen interest for permaculture, fruit farms and sustainable living – a lifestyle that pairs quite nicely with their untroubled, vintage style sounds and carefree lyrics.
Composed of Angus Dowling (lead vocals with the occasional tambourine or maraca accompaniment), Jack "Cool Breeze" Crowther (guitar, backup vocals), Elliot "Dr. Love Wisdom" O'Reilly (bass) and Miles Myjavec (drums), the band can often be found wearing bright colored flowy shirts, bell-bottom pants, or even a sweater-vest sporting the word "psychonaut" (which Angus showcased during the band's Los Angeles show on May 9).
Following the lead of prominent Australian psychedelic rock groups such as King Gizzard and the Lizard Wizard – whom the band collaborated with for their self-titled debut album, The Babe Rainbow – Babe Rainbow execute unique, entrancing sounds through mesmerizing guitar riffs, space-like synth beats and hypnotizing vocal tracking.
Such unique sound and presence landed the group international recognition as well as some excitingly eccentric collaborations; their 2021 album Changing Colours featured Jaden Smith.
The group returns with new single "Super Ego," a nifty testament to remaining true to your roots regardless of the realities of life speeding up around you. "Super Ego" is the first released track off their upcoming Fresh As A Head Of Lettuce EP, due for release on June 16th.
"Super Ego" opens with a captivating synth line that will result in unbeknownst head-bobbing paired with a dash of supersonic jingles, setting the tone for sudden entrancement.
Moving too fast for me, wow, slow down
Had my picture taken at the New York Times
Then we sat down together on the ground
And we were looking back through your computer
Too pretty talk, sorry two times, you know I try to
See what you're dreaming but not with your eyes
You got style, you're unique, you move so light
I saw the signs, make up your mind
A subtle acknowledgement is made to the changing times; the struggles of staying in control as life speeds up. The breezy, slick synth line anchors Dowling's luscious voice, and the shimmering chimes scattered throughout the instrumental breaks complete the boogie–psychedelic atmosphere.
4 in the morning in the studio
Blame it on the thought, super ego
Falling on the floor and there I'll lie
What a lotta noise and good night
Miss you so much, cried in studio
Blame it on you go, super ego
Falling on the floor and that's all life
What a lotta noise and good times
It would be a mistake to neglect the cinematic element to "Super Ego," a music video featuring the band's retro gliding outing.
A staple of every Babe Rainbow tune, the accompanying videos pair vintage film style with whimsical concepts and images, serving as the cherry on top to their already extremely captivating psychedelic experience.
Shots of Dowling flying over the Pacific Ocean encapsulate the tune's blissfully untroubled vibration, a perfect soundtrack to the start of summer.
Atwood Magazine checked in with Babe Rainbow to see what the group has been up to following their release of "Super Ego."
— —
Stream: "Super Ego" – Babe Rainbow
CATCHING UP WITH BABE RAINBOW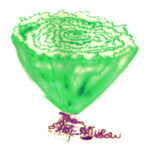 Atwood Magazine: Congrats on the release of "Super Ego" and the upcoming release of Fresh as a Head of Lettuce! I have to ask... what's the inspiration behind the EP title? Who came up with the artwork?
Angus Dowling: Ryder, this Hawaiian kiwi fella, made it. How sick is it? I'm gonna get a tattoo of it probably. The name came from a cook book and just seemed to apply to the situation.
"Super Ego" is about "two boys who went into a dream diner." It almost appears they're coming to terms with being fully in the spotlight. As you guys are growing as a band and beginning to tour more, how are you sticking to your roots as a psychedelic surf band from Byron? How have you grown?
Angus Dowling: We still groove on each other, so without that connection I reckon we'd be pretty cockroached. The surf keeps you pretty centered and my wife's a yoga teacher so I can curl my toes around the world and arrive at the mat wherever I am in this big beautiful world.
The visual pairing of hang gliding gives "Super Ego" a whole new perspective. First off.. How was the experience of intertwining flying into a music video? Who's idea was that? Was that your first time flying?
Angus Dowling: I've been a retro style hang glider for some years now and I was working with this photographer called Jordan Malane back in Australia just getting some photos done for my family and stuff. Portraits and a few flying pics for my retro hang gliding chat group online and the idea just sort of happened; it was all pretty natural, hehe.
Are there any specific artistic inspirations you drew from during your creation of Fresh as a Head of Lettuce?
Angus Dowling: We were listening to Massive Attack and Flying Burrito Bros on tour drives with Seventies Tuberide. We were feeling the rhythm for real!
Can you share any details on how the upcoming EP was recorded and released?
Angus Dowling: A pinch of salt and stir slowly; peel and replace the lid until thick. Remove the stalks and break in the rest of the dates while you slowly warm up some milk and spices on another hob, always keeping an eye on the rest of the pieces of the salad top with coriander, and enjoy with your mates.
What are you hoping your fans feel / take away from "Super Ego" and Fresh as a Head of Lettuce?
Angus Dowling: I can honestly say I just hope they're havin' fun pumping it with their mates down the 85. We made that song at the most chilled studio in New York – it's pretty mellow.
How do you reckon you've grown musically as artists since your first EP release in 2015 up until now?
Angus Dowling: Literally we're all taller now, so I guess we just got a couple more chops. We're more into electric mantra rock at the moment.
Any favorite albums you all have been listening to recently?
Sade – Stronger Than Pride
Marina Allen – Centrifics
Toys in the Attic – Aerosmith
Old School the Soundtrack
Steve Hunter – Swept Away
Any new hobbies the band has picked up recently on your West Coast tour, as the surf's been crummy?
Angus Dowling: We've been getting on the cdj's at the venues between the sound checks and just fully throttling on the faders with point dume breakbeats and stuff. Flume showed me a bunch of cool stuff too.
Speaking of, who's the best surfer of the group?
Angus Dowling: Kool Breez for sure!
Thank you, and congratulations again on the upcoming EP!
— —
Stream: "Super Ego" – Babe Rainbow
— — — —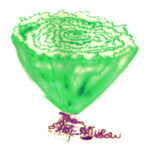 © Maclay Heriot
:: Stream Babe Rainbow ::
---