Waves come and go, pushing in and out, each crest and troph a brief and momentary blip in time. They're temporary; transients in this world, their very existence defined their beginning and end. That's what makes waves so beautiful, and allows them to be such an inspiration. LE∆DR's debut single "Waves" is a pulsing, blissful rush of emotional ambiance that washes over us with purity, minimalism, and temporal energy.
When the waves rush in
Let it flow through you
Oh welcome change
In a crowded room
I knew it was you
I see you, I see you
Oh welcome back
Watch: "Waves" – LE∆DR
---
Atwood Magazine is proud to be premiering LE∆DR's exclusive debut single and video, the dazzling "Waves." A self-declared "indie-dance" artist based in Los Angeles, LE∆DR blends his own ethereal vocals with samples, electronic beats and live instrumentation to create something that feels familiar, yet altogether unique.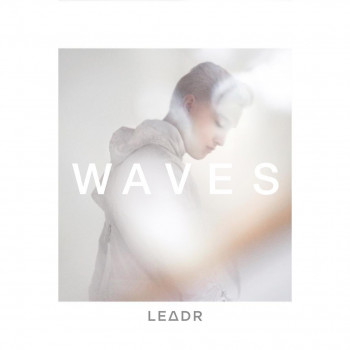 Wash the dirt off your hands
LA bound, feel the sand
Oh a brand new sun
See the flowers bloom
I knew it was you
Debuting with "Waves" allows LE∆DR to introduce not only his musical identity, but also his penchant for (and work in) fashion. "Fashion is a part of my creative process," he explains. "I'm a visual kind of guy and the freedom to express myself is what draws me to fashion. Every shape or color I wear influences my mood, similar to how listening to a song can influence your mood. It also enhances my performance and puts me in my element when on stage."
"Waves," as it so happens, is white. "I collaborated with James Dii, Los Angeles Fashion Designer, to allow him to create and bring to life my vision through his designs," he explains. "The whole aesthetic of my video was all white, pure and minimal. The all white wardrobe absorbs the hues from the prismatic lights in the video. We wanted to create some movement with the clothes that was inspired by the song, like my lyric 'Let it flow through you.' Feathers are symbolic to the video, in that they are sensitive to the wind and the clothes flow like a feather."
It was you
Welcome back
"Waves" transfixes viewers with its bright, all-white visual. Our eyes are inevitably drawn to faces and bodies as the dancers, Estelle O Keefe and Jessica Margo, join LE∆DR in his hypnosis.
Yet while we're lulled into warm reverie, "Waves" is not a dream: It's a state of being, an outcry from and of the self.
Director Margo Vitor says on the video: "After listening to 'Waves,' we decided to forgo the temptation to assume a pictorial narrative. Instead, the conceptual goal was to create a minimalist, almost abstract aesthetic that would emphasize LE∆DR the artist and would visually support the beauty of his lush sound as well as parallel the huge dynamic build of the music."
They've certainly succeeded in casting a wide, yet concentrated net. A faithful and fearless introduction, LE∆DR's "Waves" is fresh and new, the start of something special. Connect with the artist below, and stream "Waves" exclusively on Atwood Magazine.
— — — —
photo © Josiah Cracraft
---
:: Stream LE∆DR ::