Drezo's bass and drums, mixed with DJ BIJOU's hip-hop vocals, make for a memorable dual effort on their punchy collaboration, "Goons."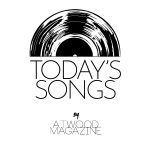 Stream: "Goons" – BIJOU, Drezo
---
The World Series may not have gone well for the Diamondbacks… but Arizona is still hitting it out of the park in a number of other impressive ways!
One pair of young talents exemplifying that trend is EDM duo DJ BIJOU and Drezo of Phoenix, AZ. They have been busy crafting music individually for quite some time now and recently released their punchy debut collaboration, "GOONS."
"We wanted to do something different and unique," they say of this track. "When you hear the song, we want you to feel excited and happy and want to keep going."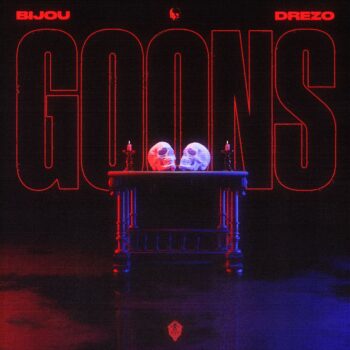 That fundamental objective — of serving listeners a grand old time via innovative house music — has been central to the pair's creative ambitions across the past decade. When the two of them first met in the early 2010's, they were simply known as Ben Dorman and Andreas Haglund. They hadn't been huge EDM-heads from birth but they had taken an increasing interest in the genre, which at the time was gradually emerging from the underground rave scene in Phoenix and gaining more mainstream attention in the region.
"When I was 18, I started listening to everything I could," Dorman explains. "I didn't even have a musical background before that. I just fell in love with it and I just wanted to do it."
"For me it's the same thing," says Haglund. "I just went to a festival in 2010 and saw the old school guys like Aviccii, Armin van Buuren, Green Velvet [and] Porter Robinson. And I was like, "Yeah, this is sick. 'I don't want to play baseball anymore, I just wanna make music and rave.'"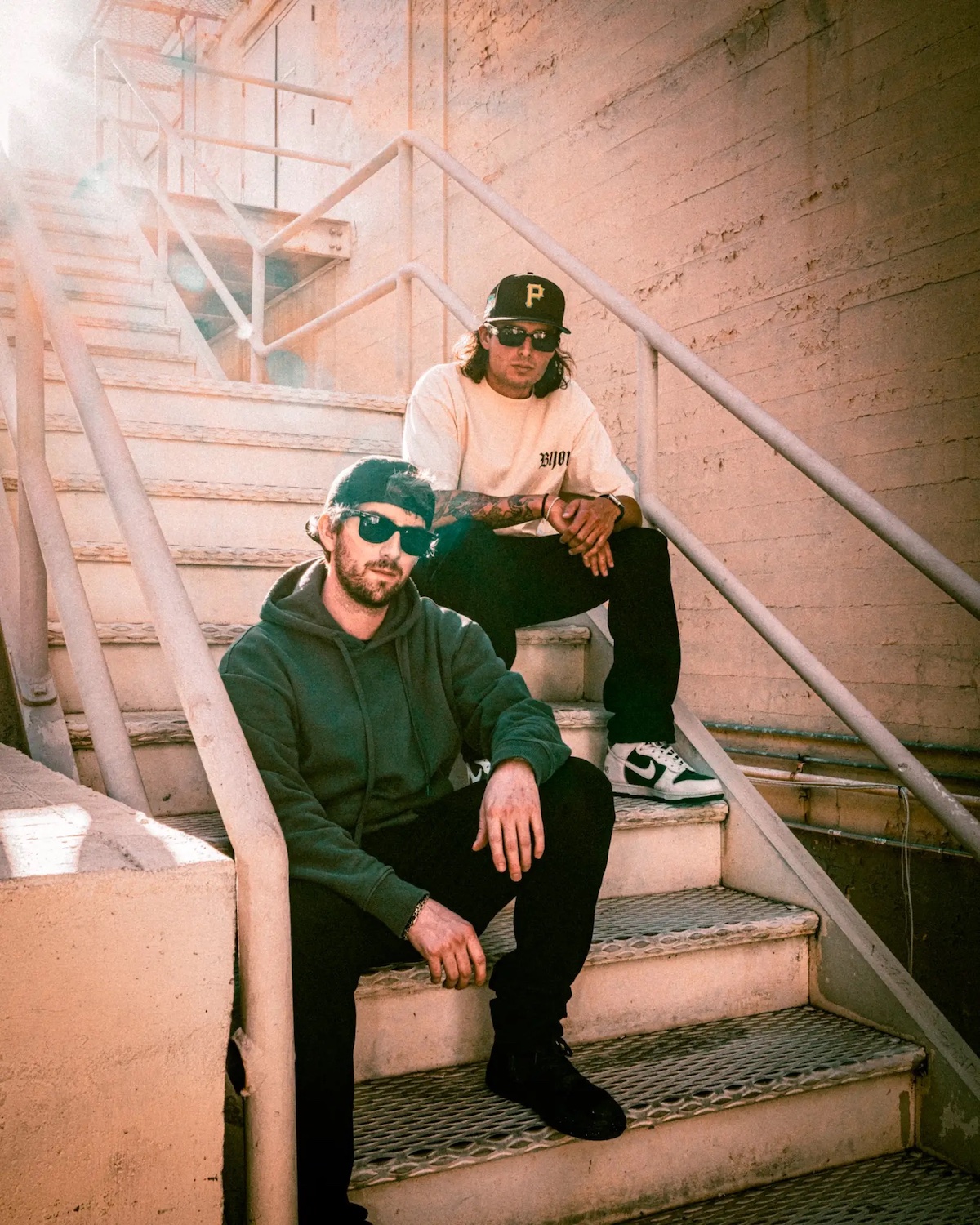 Once Dorman and Haglund decided to formally enter the world of house music production— a decision that led to them adopting the personas of DJ BIJOU and Drezo, respectively — they wasted no time getting started, both working at a local promo company and performing at various spots around Phoenix. Drezo eventually made his way to Los Angeles, but the two of them remained in contact and often joined forces for live performances.
"He was one of the first guys to take me on shows when he was touring, which was really cool," acknowledges DJ BIJOU. "I have to give Dre credit— he kind of put me [out there] early on when no one else was."
Eventually, the two decided it would be worth pairing up not only onstage, but also in the studio. Like Thomas Edison and his famous lightbulb stash, BIJOU and Drezo had to test out a considerable number of products together before settling on one they wanted to release to the public (maybe not 10,000 of them, but it was still a process). Once BIJOU produced the working demo of "Goons," however, Drezo could tell that they were just a few pickaxe swings away from striking gold.
"He sent the skeleton over to me," he recalls. "It had a very catchy hip-hop vocal, which is just Ben's style, and then it had some horns. I'd never used horns, but I said, 'That's great for a bridge, that works really well.'"
Encouraged by the template he'd been given, Drezo wound up stitching in some of his signature drums and bass loops and polishing the demo into a finished project in no time.
"Ben sent me the idea, and within 48 hours it was done," says Drezo. "It happened super organically."
Both of the guys were satisfied with the outcome, feeling that it incorporated important elements of each of their creative styles into a successful blend—in Drezo's words, "that catchy hip-hop fun club stuff mixed with a little dark bassline stuff."
"It was the best one out of everything we'd worked on for sure, and you feel it, too," he adds. "It just moved well, and I thought, 'Yeah, this is the best one.'"
Once the song had been declared finished, it was time to give it the live treatment.
When they first got to do so, at the Badlands Music Festival in Calgary this past July, it was clear that "GOONS" had won over the crowd. DJ BIJOU still appreciates the positive reaction he got from the fans that day and was thrilled to perform alongside Drezo in a dual manner.
"One: not train wrecking is great — that's successful," he evaluates the experience. "[Plus,] if you go way back in the day, I remember performing for, like, five people sometimes. I still appreciate the fact that people come to the shows, and the shows are doing well, and everything is building and getting better, you know."
With "GOONS" now officially released, DJ BIJOU and Drezo hope to remain prolific in the house music scene and continue collaborating with some of its most prominent members— Martin Horger, MC Slate and Dr. Fresh are among the ones they've teamed up with already, and surely others can't be far behind.They are confident that their friendship will ultimately generate the creative productivity they need to carry out their craft.
"When you get to work with your friends, it's just fun because there's just not as much pressure," BIJOU explains. "It's just like, 'Yeah, let's just figure this out and have fun with it and see what happens.' Usually, when you've been doing it as long as we have, something good comes out of it."
— —
Stream: "Goons" – BIJOU, Drezo
— — — —
 © Alex Varsa
:: Today's Song(s) ::