Rather than averting from it, Junie muses on the end of the world in "White Picket Fence," her first release since she epitomized power, grace, and sincerity on her debut album 'No Man's Dog', once again capturing our gaze by simply being.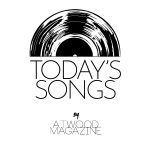 Listen: "White Picket Fence" – Junie
---
What we live for and what it means to survive, consolidation of love and murder of innocence, and all the implications of doomsday through the eyes of Junie. Featuring barely draping instrumentals, vocal brilliance, an internationally palpable narrative, and a recount of a brief conversation between lovers doomed by inevitability; end-of-the-world ballad "White Picket Fence" was written and recorded in self-isolation and released through Squarehead Records.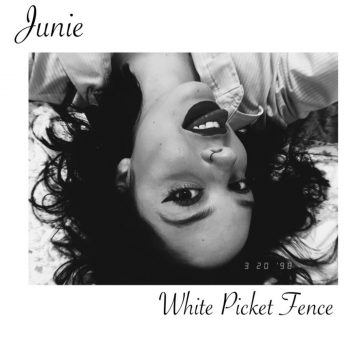 Shrouded only by delicate piano accompaniment and driven by her cosmic, magnetic vocals (comparable to the fearless airy melodrama of FKA Twigs uniting with the depth and embrace of Angel Olsen,) "White Picket Fence" does not offer the comfort of predictability or conclusion in its fate. This doomsday ballad does not necessarily panic nor mourn the death of all things, rather layers of reflection and isolation with urgent undertones and elements of a love note; this isn't a song about death, rather, survival and all it entails.
White picket fences universally have represented the ideal Americana in their impressions of simplicity, safety, home, comfort; a through and through content family community. The three words start the song, swaying in delicately as Junie serenades.
White picket fence
Two kids, and they're alright
We made it out alive
You came home
But the neighbor boy died
And all we ever wanted, was to survive
The end of the world has always lingered in the air; the dismal desolation of doomsday and the contemplation, if not an experience of it, is not foreign anywhere on this planet. Only now its reality consolidates, feeding on innocence without warning, just across our white picket fences.
You said if we make it through
You'll have me
And I'll have you
What if we don't?
Then we'll know, we didn't die alone
And all we ever wanted, was to be loved
As cliche as it may be, at the core of humanity, survival is on par only with love – intertwining to the point of causality, and this verse exposes just how firmly interlaced they are. The extents and limits of survival are put to question naturally when our survival itself is at risk; and regardless of the situational outcome, a constant remains; the awareness of a concrete love and togetherness, succeeding death, succeeding survival.
In this second and final verse, Junie captures just that, vocalizing notes in the stars with the delicacy of finding safety in the intangible concept of "not dying alone," with her piano contrasting soft loyal harmonies with accented empowered chords. The quiet chaos in the acceptance and fear in approaching inevitabilities, underlying the universal desire of an untouchable love nudges all listeners into a softer, melancholic drift into the end of the world, where fear and uncertainty persist but as an echo versus the power of that aforementioned constant; equal parts cinematic and unembellished.
Throughout its three minutes, Junie's voice parallels a candle flame in every way; a self-assured, mellifluous fire that breathes, airs out, gently thins, and also holds the capacity to fill a room, a steady primary source of light. In lack of instrumental foundation and structure, the song relies on her vocals as a driving force, running its course carrying the tension and delicacy that builds as an arrow is slowly drawn back.
The abundance of her vocals matches her defining fearlessness in emotion. In it's ethereal, poetic, thoughtful, internationally understood, and self-aware, it cannot help but astound in all that it captures. All these elements float together in this compelling, elegiac ballad. Junie is valiant in living and preaching from the heart of her experiences, capitalizing on strength and indulging fear and vulnerability. White Picket Fence paints the implications of doomsday in the eyes of an inimitable empowered and impassioned empress of the relentless 2020s. She truly is made of stardust and fire.
Listen: "White Picket Fence" – Junie
— —
? © Junie
:: Today's Song(s) ::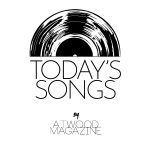 :: Stream Junie ::